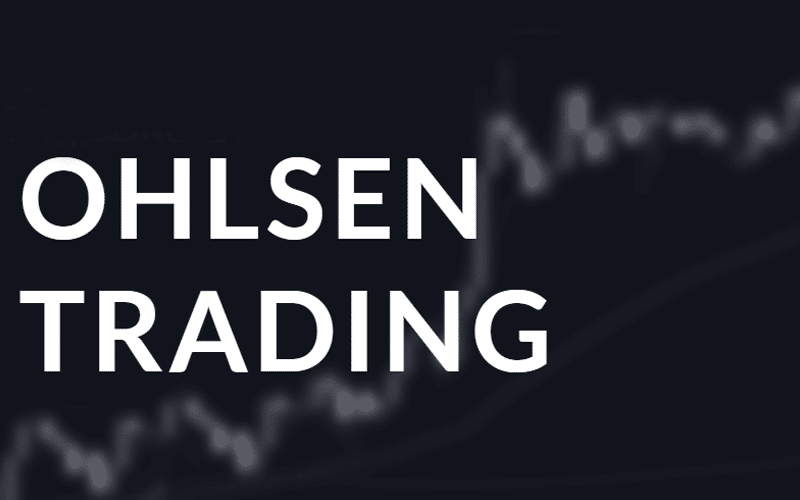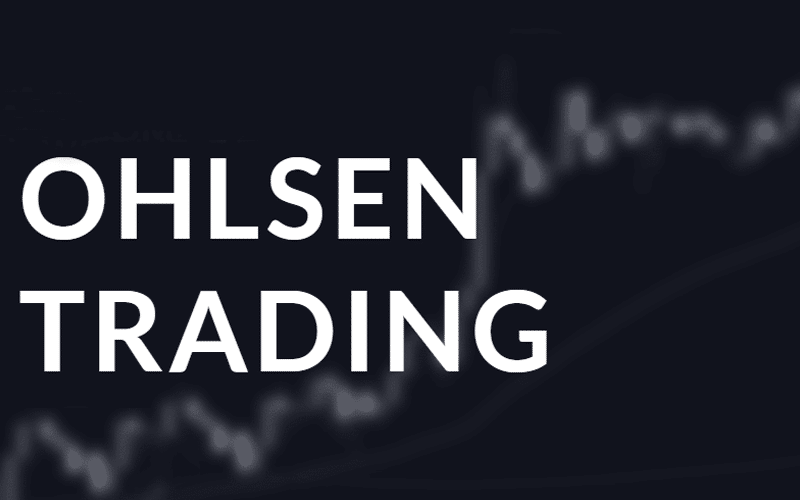 Ohlsen Trading has a weird and short presentation that doesn't tell us much about how the system makes profits and what we should expect from a copy trading service. The company tells nothing about itself and the developers behind the system. It's hard to make a decision without knowing who they are and what level of experience they have.
Is Investing in Ohlsen Trading a Good Decision?
We are completely sure that the service is too young to take it into account. We'd like you to keep checking it if you want to pay for these signals.
Company Profile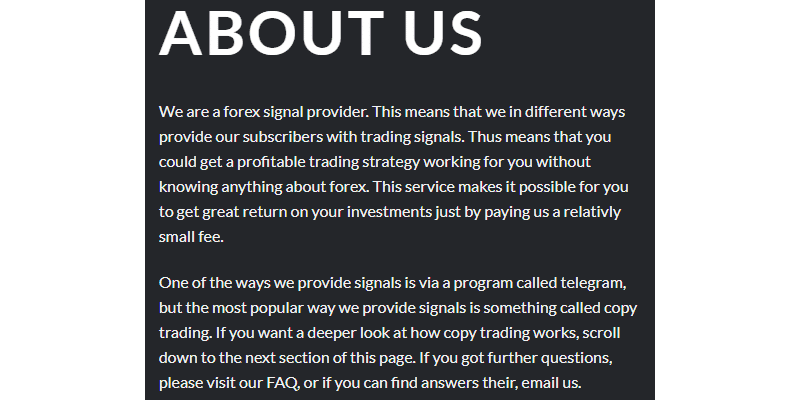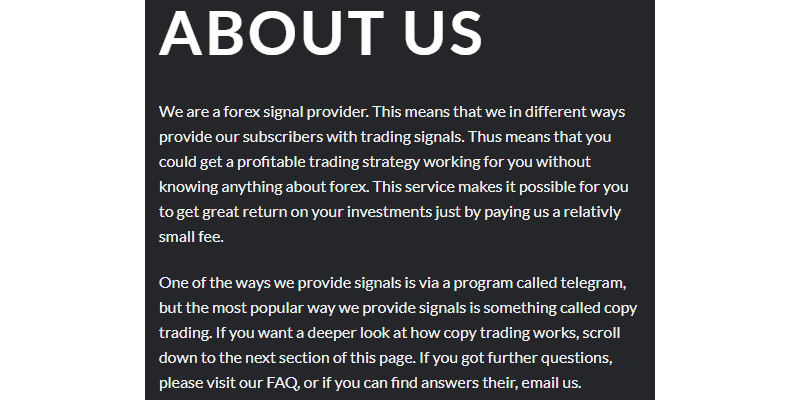 The company profile tells us nothing about the company. We have no idea who the devs are.
Main Features
We have several blocks of information.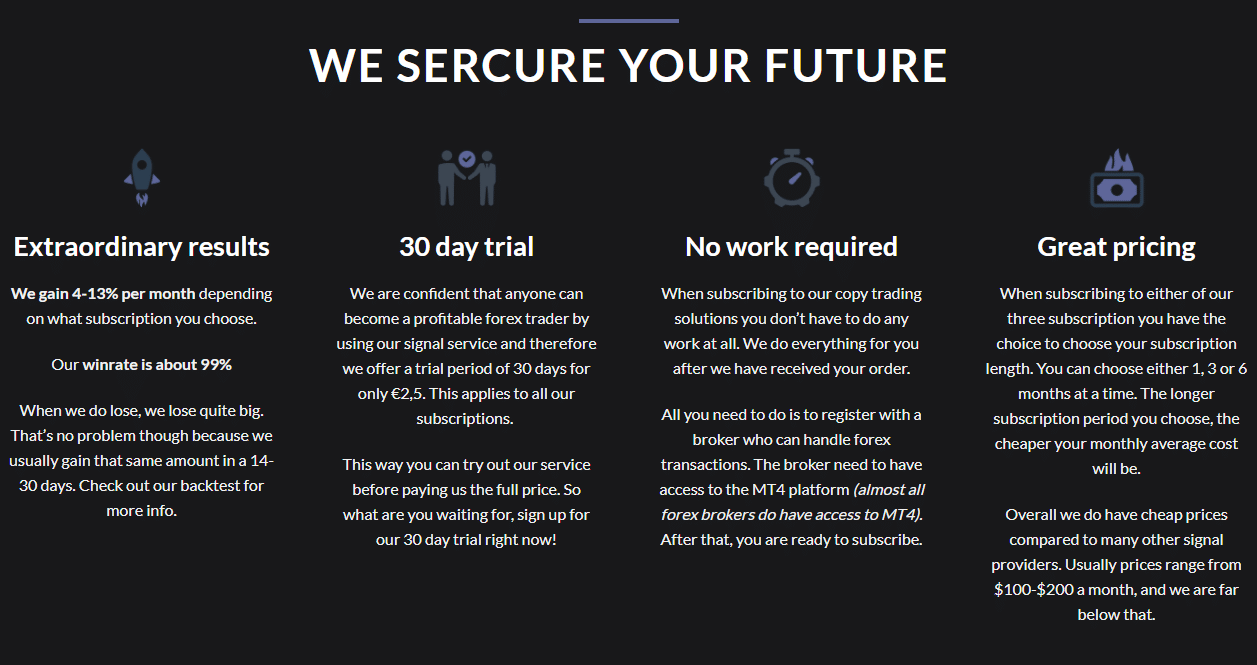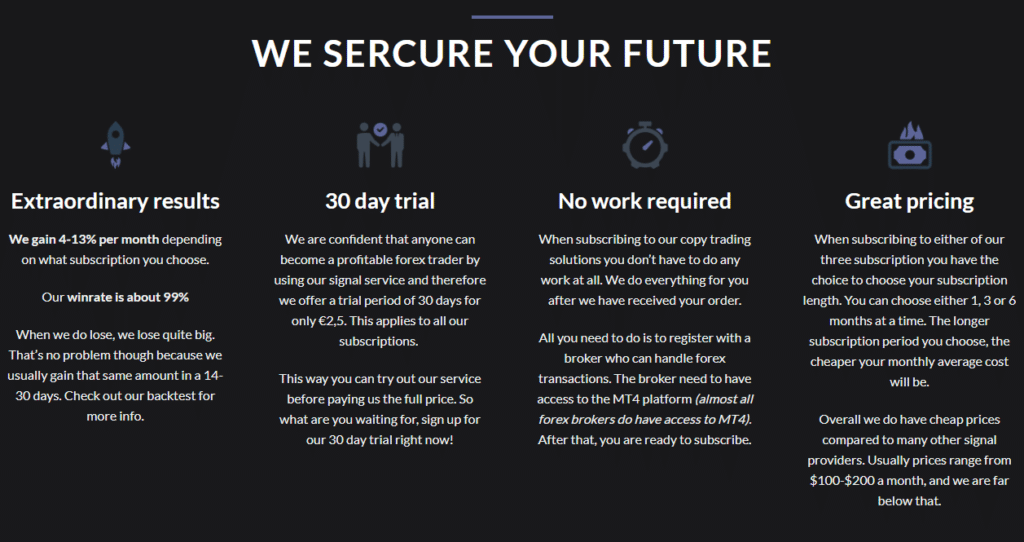 We can expect to gain 4-13% monthly.
The win rate is up to 99%.
The developers claim: "When we do lose, we lose quite big. That's no problem, though, because we usually gain that same amount in 14-30 days. Check out our backtest for more info."
So, the system trades with deep Stop Losses.
We can start a 30-day trial for 2.5 EUR only.
The vendor claims that we will make profits with them.
The system doesn't require us to do anything.
We can copy these trades on our account.
We have to own or register an account on the provided broker.
The software can be used only on MT4.
We have three rental packages.
"Usually prices range from $100-$200 a month, and we are far below that," the developers claim.








We can note four main statements about the service.
Price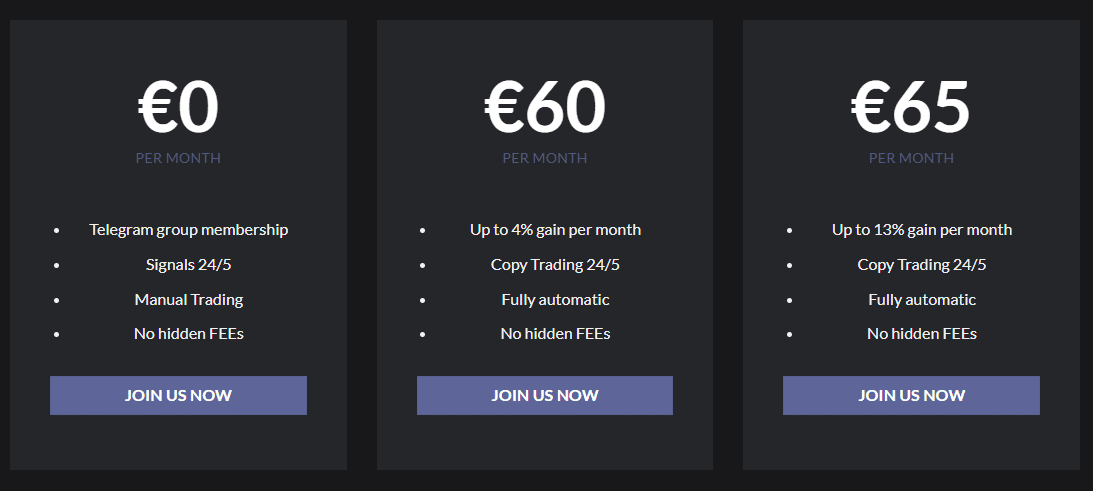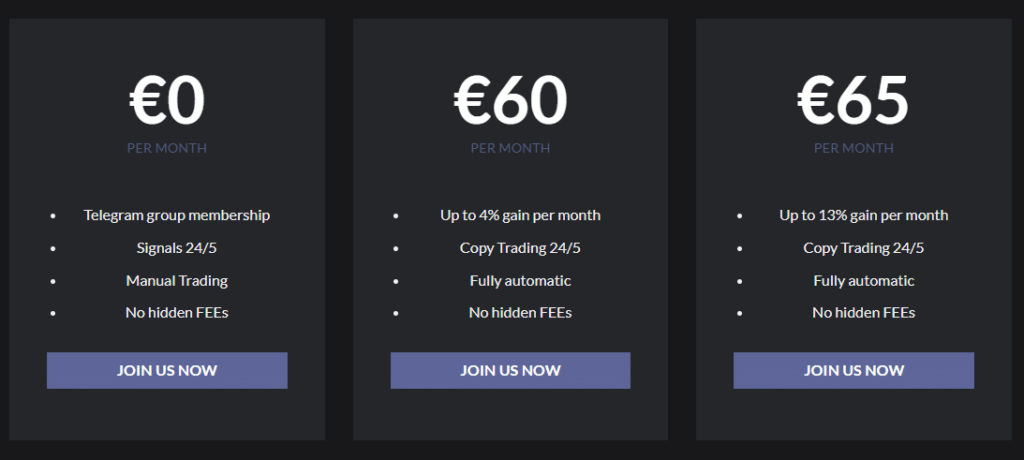 We can start for free. We will have Telegram membership, 24/5 signals, and manual trading. The paid pack costs 60 EUR monthly. We can copy these signals automatically. The monthly gain is up to 4%. The last pack costs 65 EUR and includes signals with up to 13% monthly profitability. There's no refund policy applied.
Trading Results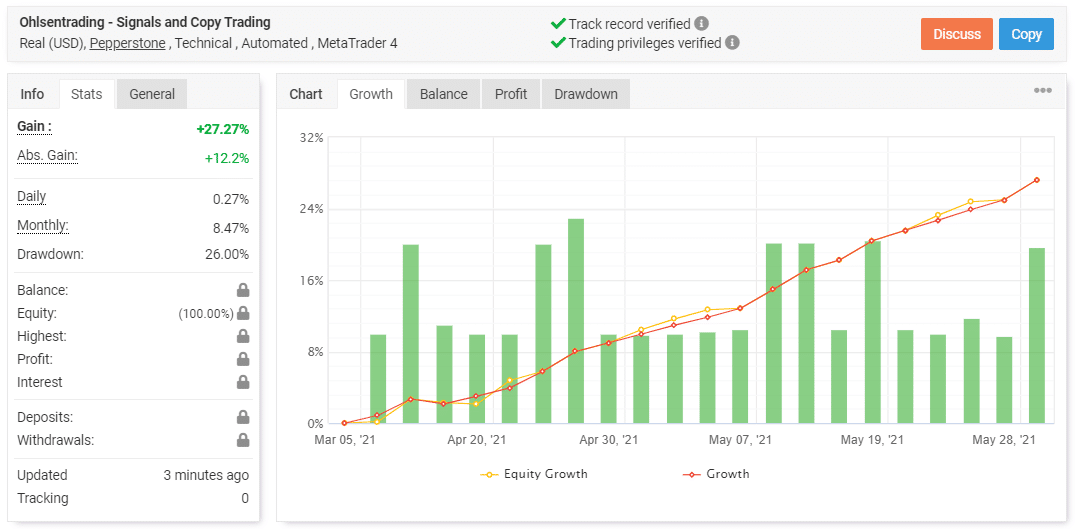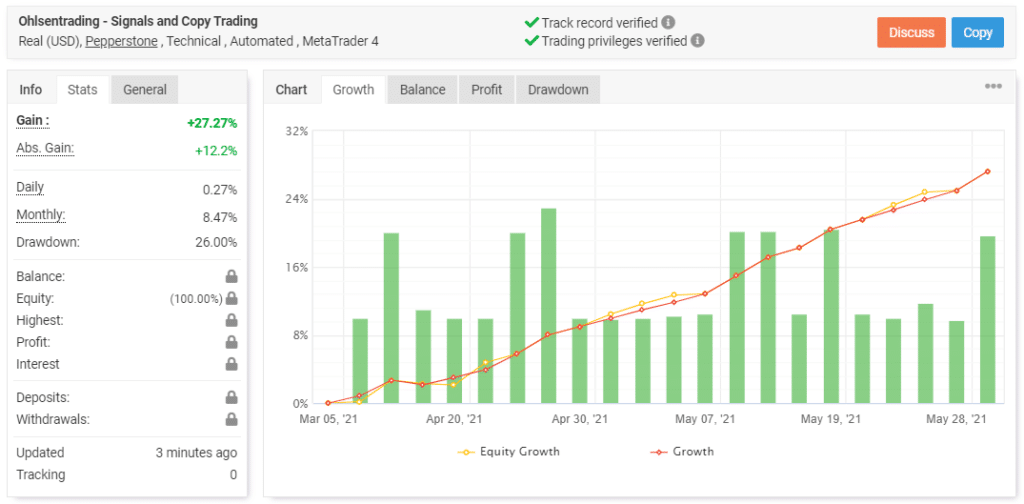 The developers have brought back the trading results on the site. We have a real USD account on Pepperstone where the robot trades automatically on MT4 without leverage (if it's correct). The account has a verified track record and verified trading privileges. It was created on March 05, 2021. Since then, the absolute gain has become 27.27%. An average monthly gain is 8.47%. The maximum drawdown is 26.00%. No one tracks the account.


The robot has traded 28 deals with 286.5 pips. An average win is 10.21 pips when an average loss is 10.90 pips. The win rate for Longs is 92%, when for Shorts, it's 100%. An average trade length is one day. The profit factor is 54.07.


It trades both directions on EUR/USD equally.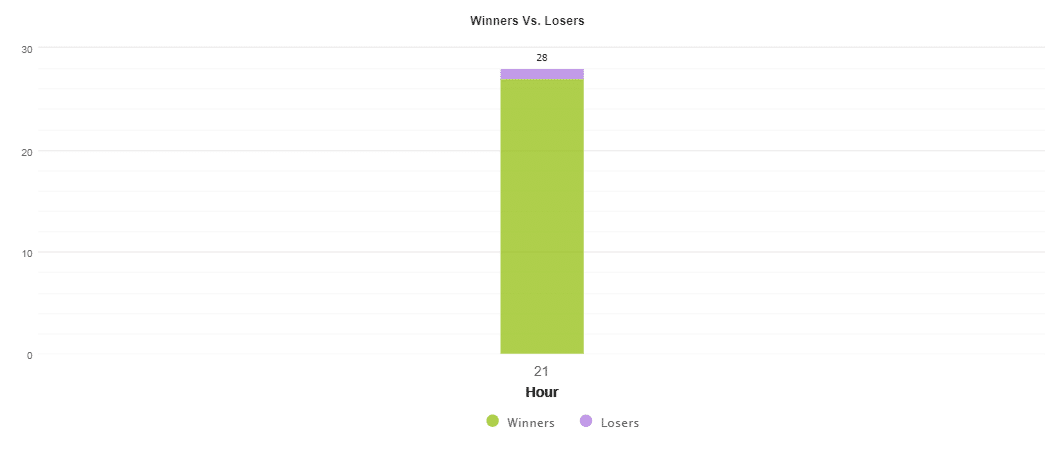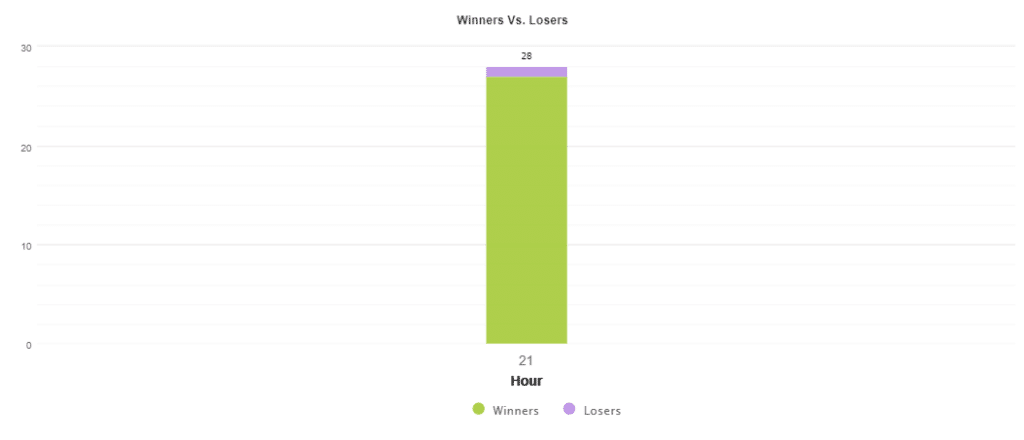 It works one hour a day.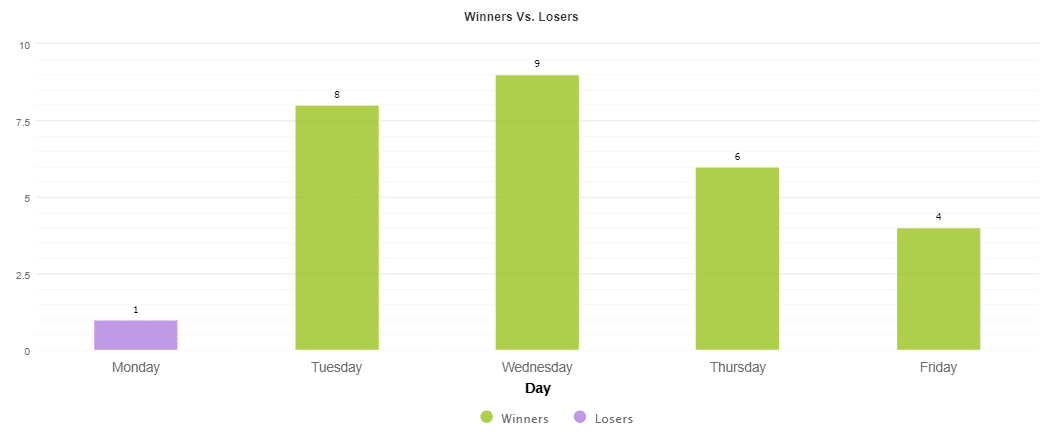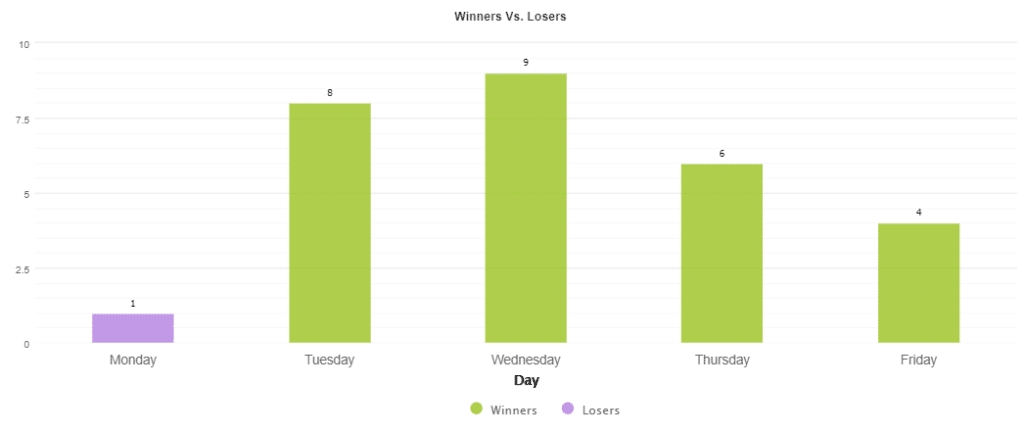 Monday is the less traded and the less successful day.


The robot works with low risks to balance. We have to lose 36 deals to lose 10% of the balance.


The history is private.


The robot makes various profits depending on the month.
People Feedback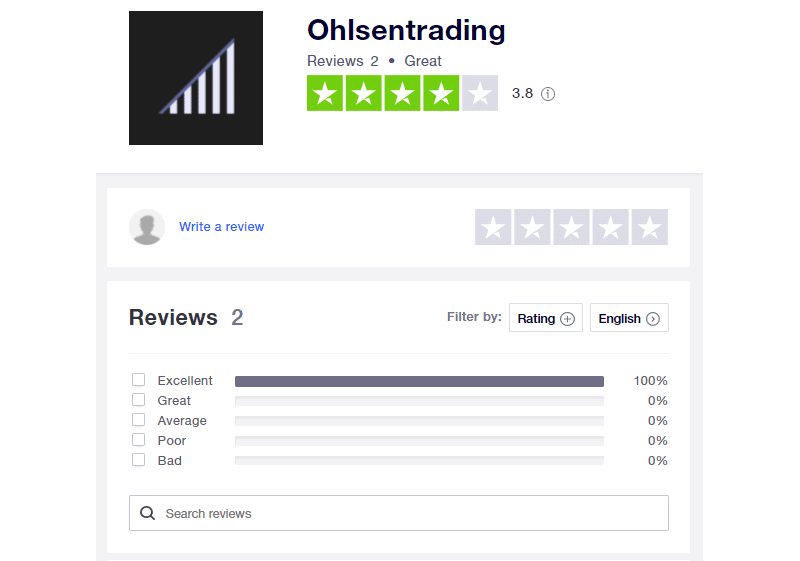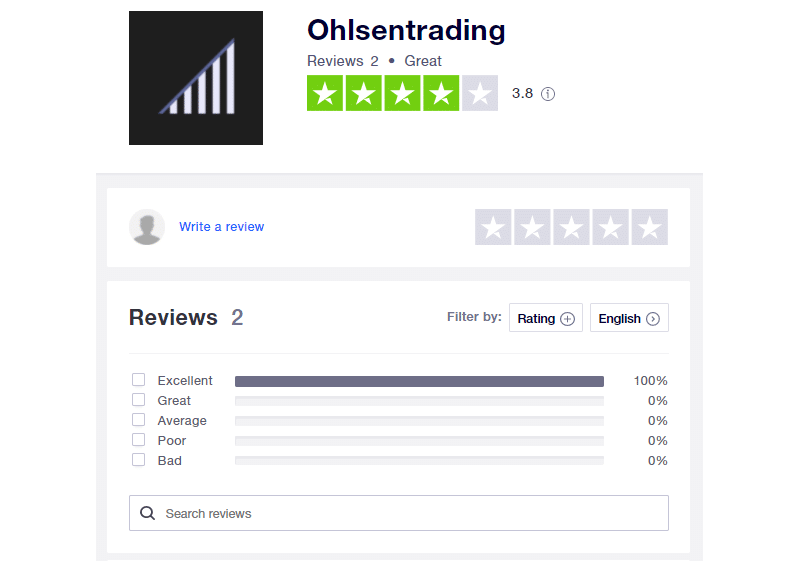 Ohlsen trading runs a page on Trustpilot. There are only two comments.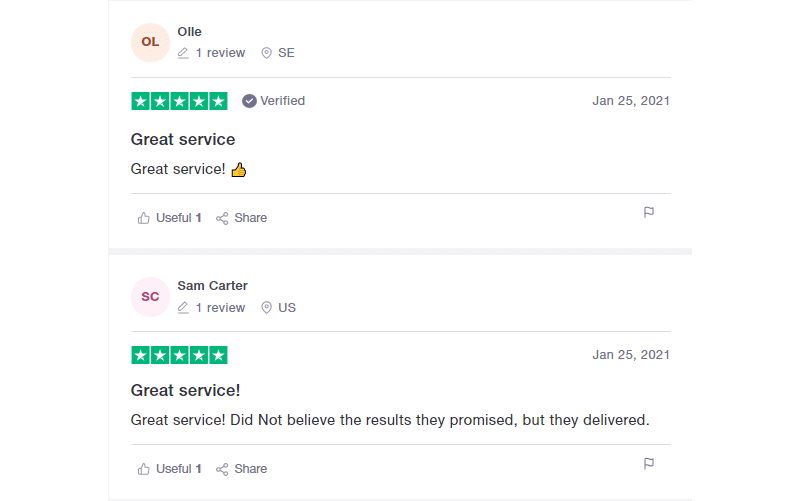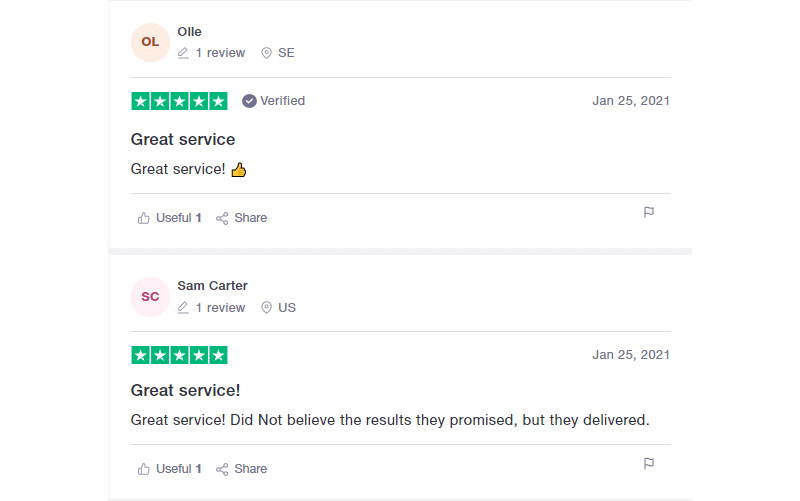 There are two comments that were published two months before the developers deployed their real account. So, that feedback is fake.
Summing Up
Strategy – score (2/10)
Functionality & Features  – score (3/10)
Trading Results – score (8/10)
Reliability – score (3/10)
Pricing – score (8/10)
Conclusion
Ohlsen Trading is a service with good results and acceptable pricing. There are many cons as well. The developers didn't provide backtest reports. The real account is too young, and trading frequency is insanely low. They don't provide us with a money-back guarantee. We have no testimonials from clients. The system has to prove that it's possible to be profitable for at least half a year.