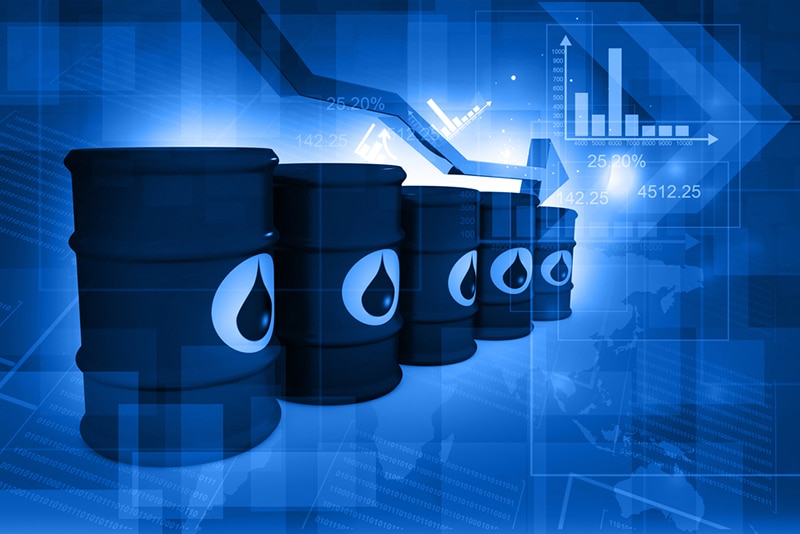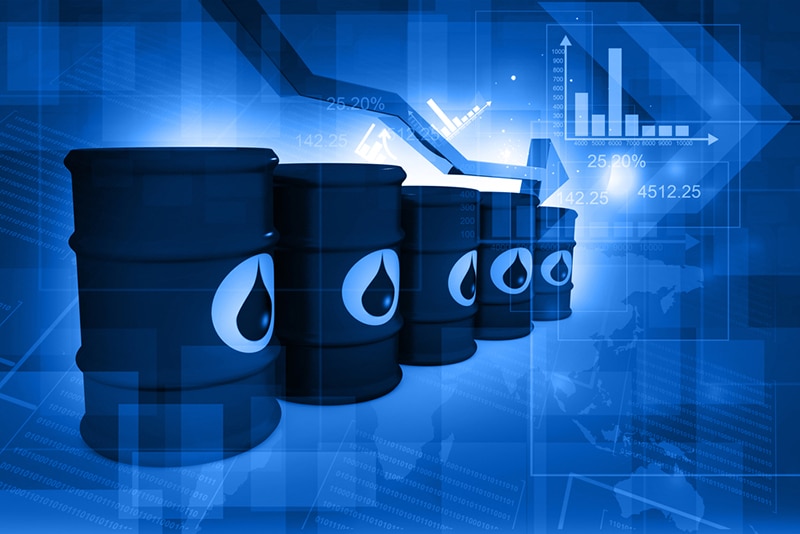 US gasoline inventory rise is a cause for concern.
The OPEC agreement could have set the stage for a price decline.
China is showing a reduced appetite for crude oil.
Crude oil prices went down by slightly more than 1 percent on Thursday as news trickled in confirming an agreement between Saudi Arabia and UAE. It was a day of a double blow for oil, as IEA also announced a rise in US gasoline inventories.
The two pieces of news drove Brent downwards by ¢74 or an equivalent of 1.01% by 1342GMT.
Double tragedy as the US and OPEC hit oil prices
Earlier on Wednesday, the two benchmarks had lost more than 2% of their value as speculation rose over an imminent OPEC agreement.
US crude oil inventories fell for the 8th week in a row as the demand from summer travel rose. However, according to data released by the Energy Information Administration on Wednesday, there was a rise in the inventories of gasoline and diesel. It is very unlikely that traders will pay much attention to reduced crude inventories, bearing in mind the first rise in total oil stocks since the first week of June.
OPEC+ had, on the other hand, failed to agree on the cartel's output quota, which resulted in uncertainties on the global supplies. However, following the news of a compromise by UAE and Saudi Arabia, traders were keen to consolidate their profits ahead of an expected rise in supplies.
In addition, the rise in US gasoline and diesel inventories pointed to a possible decline in demand for the commodity. Under the terms of the OPEC agreement, it is expected that UAE's baseline output will be readjusted to rise to 3.65 million bpd upon the expiry of the current agreement period in April 2022.
Prices hanging on by a thread as China's imports may reduce
Further afield, oil prices also got hit by the announcement by China that its imports of the commodity reduced by about 3% year-on-year between January and June. This raised concerns that Chinese demand could reduce in the coming days if global oil prices remain high. It was also the first time in nearly eight years that China had announced such a large reduction in oil imports.
With oil having been on a sustained rise in recent weeks, it is unsurprising that the commodity's prices have driven it to overbought territory. Therefore, traders are likely to start selling it to consolidate gains made. This may drive prices further down.
Iranian oil to stay out for now
For now, the only key support for oil prices is the delayed nuclear agreement between the United States and Iran. Negotiations are set to resume in mid-August. This means that Iranian supplies of about 1.4 million bpd won't be hitting the market for now.
Technical analysis
Oil was trading at $72.39 at the time of writing, and the Relative Strength Index showed there is still bullish momentum remaining at 50.  Considering the new developments in fundamentals, this may push the price marginally to $74.61.


However, reduced activity by the bulls could pull the price down to the first resistance level at $71.86, beyond which it could further down below the psychological support of $70.