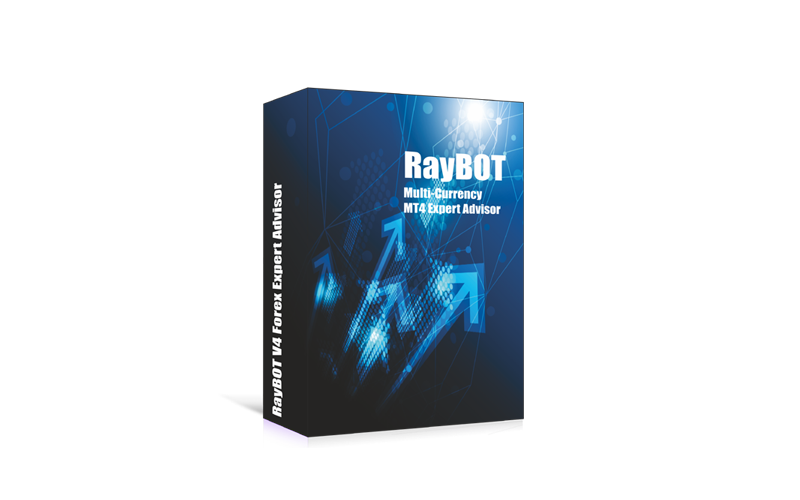 Raybot is a Forex EA built to work on the MT4 platform and provide its users with "amazing results even within a few weeks" of trading. The team behind this robot believes that its strategy is safe and profitable. They believe that Raybot EA can provide "awesome results" with a win rate of above 57%.
Sounds like a pushy sales pitch, but regardless we will be analyzing this expert advisor, its trading performance, drawdown, risk factors, vendor transparency, price, trading strategy, and more to decide whether this EA is a reliable, safe, and trustworthy EA to invest.
Is Investing in Raybot EA a Good Decision?
To decide whether Raybot EA is worth its price or not, we have prepared a detailed Raybot EA review, based on reliable sources, which will help us to analyze the trading performance and profitability of the robot.
As a result, we have provided Raybot EA with a low mark:
High price
Extremely low trading results
No updates since February
No information about the developers
Company Profile
This robot was created by Phibase Technologies, which has also developed Ray Scalper EA. This company has been in the Forex market since 2012. Thus, they have enough experience to develop good EAs. However, do not forget that this review is not about all the robots created by Phibase Technologies, but about Raybot EA only.
Main Features
The devs point out the main features of this EA:
Raybot EA is a frequent trader – can trade from5 up to 10 traders/week
The default profit can be 5%-10% per month with basic risks
Does not use Grid or Martingale
NFA/FIFO compatible
Max drawdown should be less than 25%
It designed to cut losses asap
Its win rate should be above 57%
An average stop loss should be about 35 pips
Is equipped with automatic optimization
ECN account recommended
Raybot performs price swings between Support and Resistance levels. Once the Entry Point is determined, the robot sets tight SL and wide TP. They add that:

The EA calculates right off the bat SL and TP and sets them on the broker side if it finds that the market volatility is abnormal. The system hides SL and goals. Once it notices considerable volatility changes that are higher than expected, it uses broker side trailing SL. The average stop loss size is 35 pips. The developers also add that:

The minimum required balance to start trading with this EA is $1000 or $10 in case you want to open a cent account.
Price
Raybot EA is offered in 3 different packages:
Single account(1-year subscription, 1 Real and 1 Demo account) – costs $290/year
Two accounts (annual subscription, 2 Real and 2 Demo accounts) – costs $375/year
Two accounts (lifetime membership, 2 Real, and 2 Demo accounts) – costs $975 +$65/year (what does '+$65/year' mean?) Moreover, if a user pays $975 he expects to get more than 4 accounts that are available in Two Account annual subscription.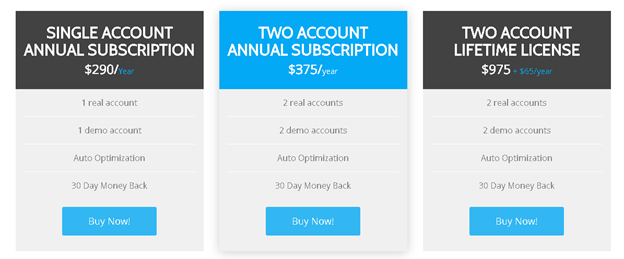 Every package is featured with auto-optimization and 30 days money-back guarantee.
Trading Results
Let's firstly review backtesting results. The test started in May 2007 and ended on January 21, 2016. For 9 years of trading, the robot provided just +122.52% of the gain with a monthly gain of only 0,76% and low enough drawdowns which equaled 6, 38%.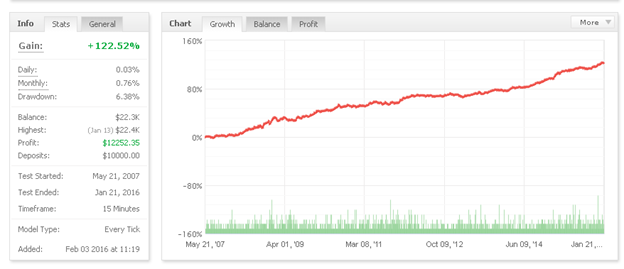 The robot has traded 2393 trades and 12302.2 pips. It has won 1192 out of 2393 trades, which represents 50%, so its win rate was 49%-50%. An average trade length was 10 hours and 38 minutes. The profit factor was 1,30.

We are uncertain whether it was good even for the backtests.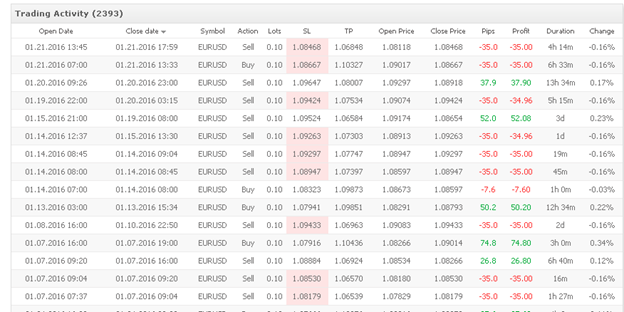 What is its live performance? The developer provides us with 1 myfxbook account on their sales page: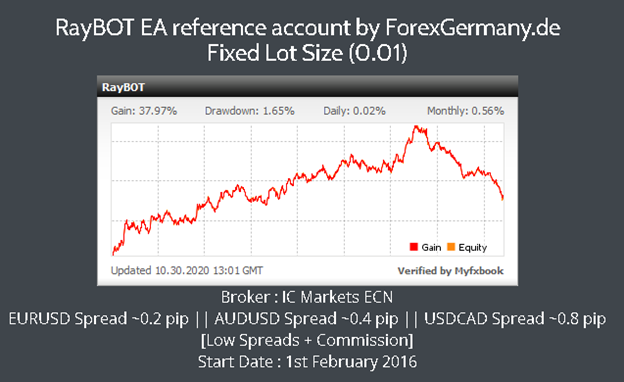 It is a real AUD account, which is working on the MT4 platform with IC Markets brokerage and a 1:500 leverage.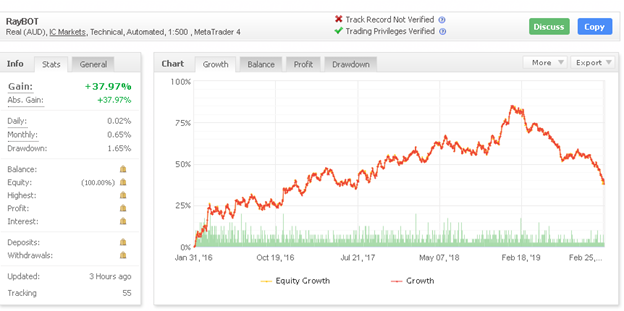 The account was launched on January 31, 2016, and since that time it has obtained a +37, 97% gain with a small monthly gain of 0,65%, and a drawdown of 1,65%.
As you can see from the screenshot above, the EA slowly but surely goes to zero the account.
For 4 years of trading, the EA has traded 1771 trades with 2549.8 pips. The average win is 27, 19 pips, while the average loss is higher and equals -30, 18 pips. Win-rate is between 53% and 56%. The average trade length is 15 hours and 45 minutes. The profit factor is low – 1, 06.

The robot trades 3 currency pairs:

The trading performance of the EA in 2019 was not a good one: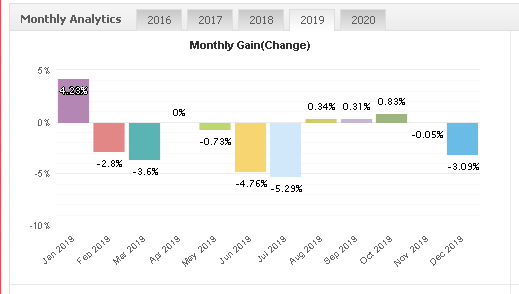 The robot had more losing months than winning ones and if it won, the maximum monthly gain was 4,23% (in January), while other months' trading results ranged between 0% – 0,83%. It did not look optimistic.
Unfortunately, there is no trading activity history to analyze since February 2020: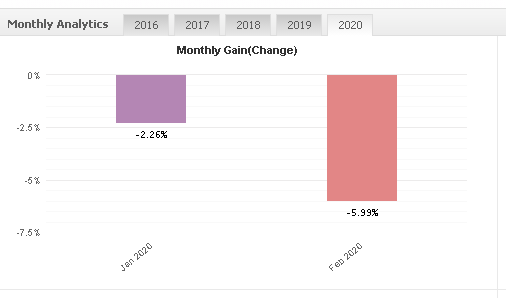 As you may see, the last 2 months of trading just wasted the account balance.
Our Best Advice for Traders
We doubt whether this robot would perform well in the long run. It is due to its incredibly low myfxbook trading results. Moreover, with a very low win rate of 57%, you will break even at some point or lose your funds altogether. It is neither a good choice for its price nor its poor trading performance.
Summing Up
The robot is not a scam. Its developers have provided backtesting results and live trading results, which can be verified. However, the last 15 months have shown that Raybot EA can't stop losing month by month. Therefore, we are sure Raybot EA is not a good robot you should invest money in.