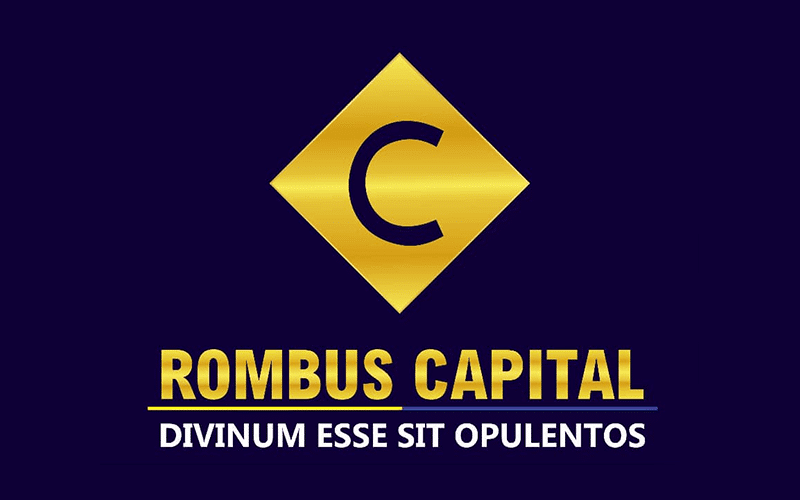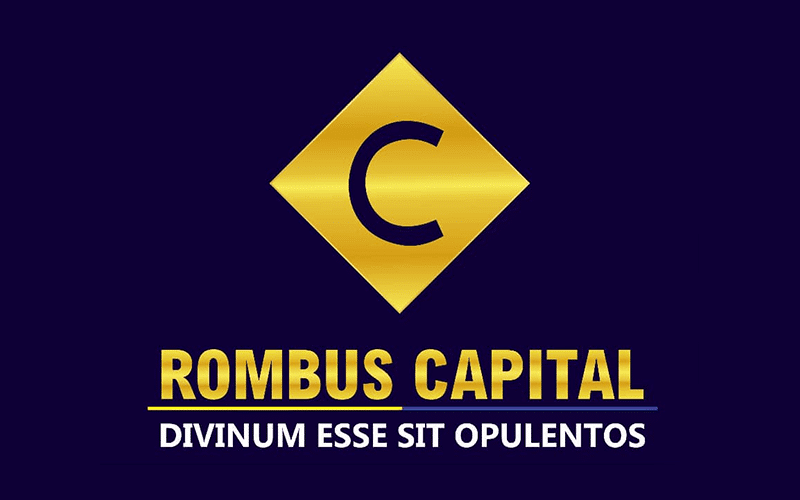 Rombus Capital is a system that seeks to assist traders and investors to handle investments and Forex Social Copy Trading on their accounts. The software trades only with a regulated bank or brokers, and a user's investment security is dependent on the chosen brokerage.
The developers claim that the system can help traders increase their fortunes. It can achieve this by generating average monthly returns of between 5% and 20% and annual returns of 200% for them. They further assert that the EA can manage to keep an account's drawdown at 20% and below. These are very bold claims which we will discredit in this review.
Is Investing in Rombus Capital a Good Idea?
Traders should not even think about investing in this EA. As we will see later, the vendor operates in secrecy and does not provide the much needed information about the system.
Company Profile
The presentation of Rombus Capital is inadequate and hence disappointing. Much of the space on its official website is dedicated towards marketing the company. Focus is only put on highlighting what the EA can do for potential traders and investors.
From our review, we discovered that the company behind the EA generally specializes in offering broker and investment services for traders and investors in the financial market. Based on the address provided on the website, it is situated in China, Hong Kong. However, we could not find any additional information about the company. Therefore, we do not know about its credentials, professionals who run it or their experience in the Forex market.
Main Features
Rombus Capital's features are listed below:
The minimum deposit required is $1,000
Customer support is offered
Trades on multiple currency pairs
The EA mainly manages Forex accounts for traders. If interested in the company's services, a trader is advised to use the Contact us form to request for Account Opening Details. They will then receive further instructions from there.
The main strategy used is Intra Day Trading based on neural network models with numerous technical inputs to cover trending and ranging markets. A great emphasis is put on attaining profits in all market conditions and minimizing drawdowns.
Rombus Capital promises to take good care of the traders' hard earned cash, and provide them with convenience and safety so as to have bright financial futures.
Price
Rombus is offered in 3 investment packages. The minimum investment for managed retail, managed conservative, and managed prime plans are €10k, €50k, and €250k respectively. A credit line offer is provided for all packages. Customers having a minimum of €10k are not required to move all their money to the trading account. Rather, they can use a minimum of €2500 and acquire a credit line to cover the balance. A refund policy is not mentioned, and obviously, the programs are very expensive. Therefore, the EA is not worth the money.
Trading Results
Backtest results are not provided. So, we could not determine how efficient Rombus Capital is in facilitating the growth of a trader's account in the long-term. The owners make a lot of promises to the trader. However, the lack of tangible data to back up the assertions makes us reluctant to trust them.
Live trading results are provided. The statistics are verified by Myfxbook and are described below: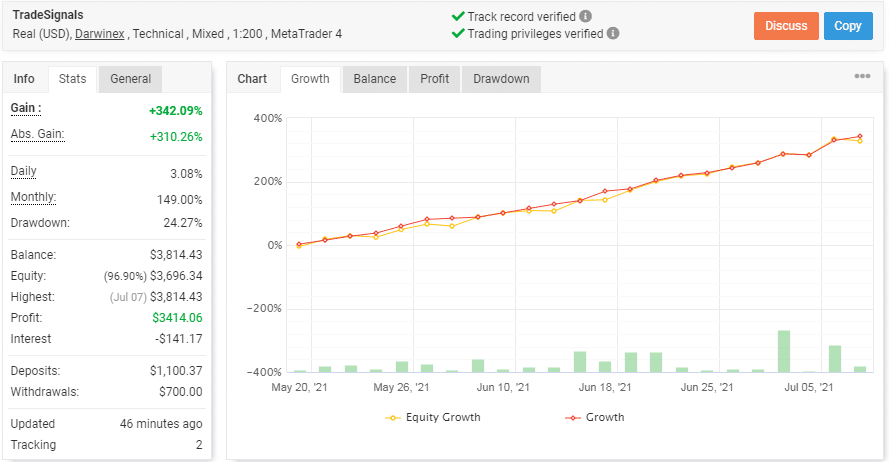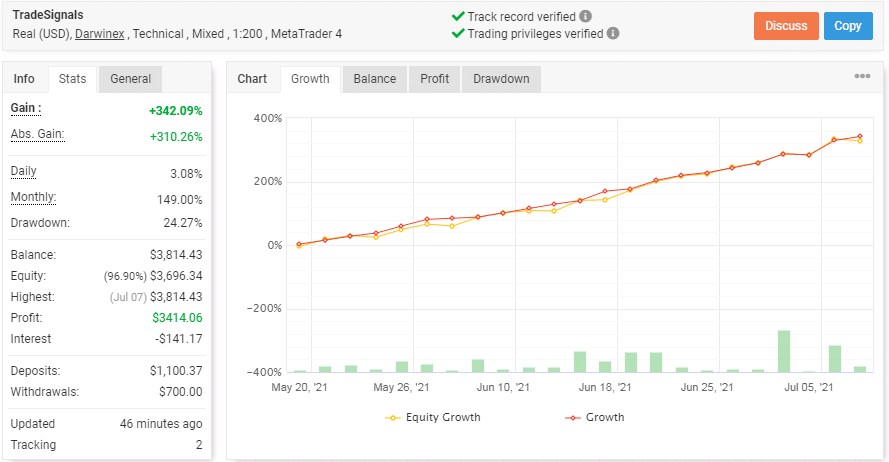 The account's deposit is $1,100.37 and in less than 2 months it has grown to $3,814.43. The profit generated is $3414.06 which represents 342.09% in gains. The daily and monthly profits are 3.08% and 149% respectively. The drawdown (24.27%) is quite high. It can make the account lose money. The user has withdrawn $700 from the account.


The system has executed 154 trades and has managed to attain win-rates of 76% for both longs and shorts. The profit factor is 4.42. The EA has made 8708.3 pips. The average win is 86.12 pips whereas average loss is -40.38 pips.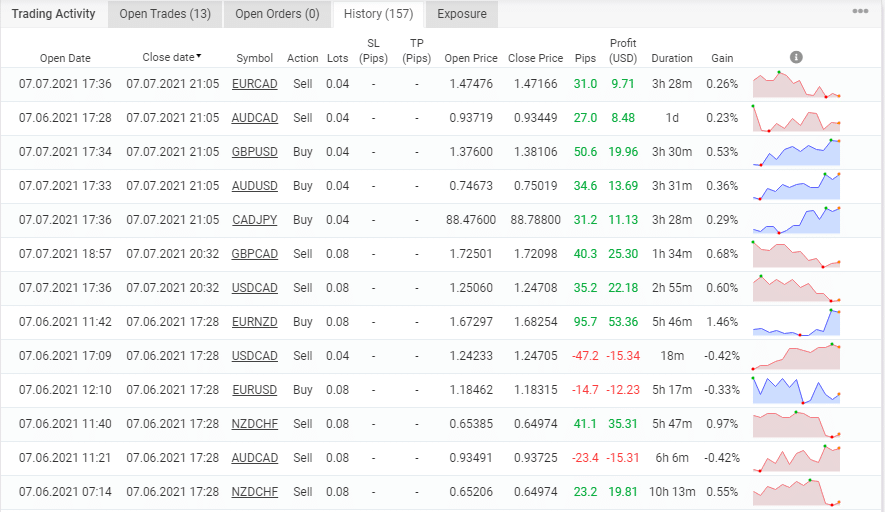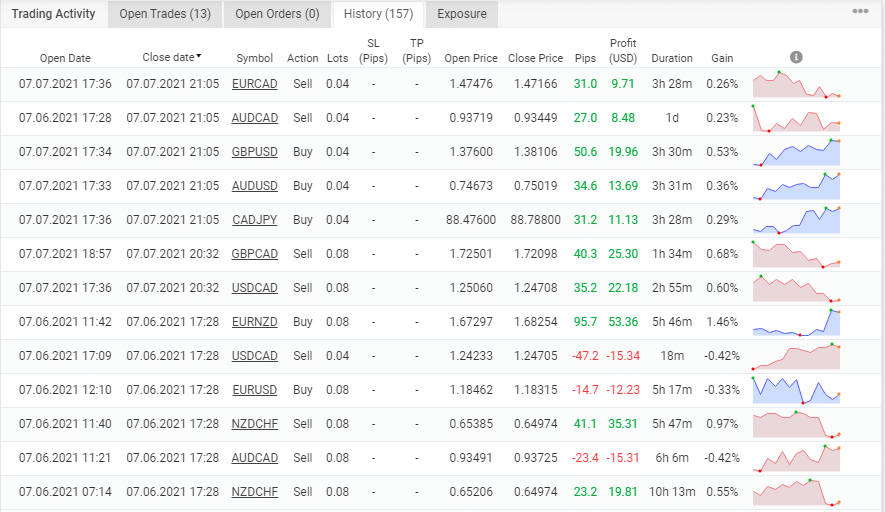 The account mostly trades with fixed lot sizes. But after losing trades, it uses Martingale increasing its lot size from 0.04 to 0.08.


The EA trades with high risks to the balance. For it to lose 10% of the account, it has to lose 13 deals in a row.
Customer Reviews
We were able to find one customer review for the EA on the Forex Peace Army website. The user praises it citing that it is awesome, works magically, and has a low drawdown. A screenshot of the customer feedback is provided below:


Rombus Capital Review Summary
We ask traders to refrain from using this EA. First, vendor transparency is inadequate and hence cannot be trusted to deliver the promises made. Secondly, customer feedback is insufficient. We cannot gauge the efficiency of its services based on only one review. Finally, since backtesting results are missing, we do not know how reliable the vendor is in helping the trader attain profits in the long-term.