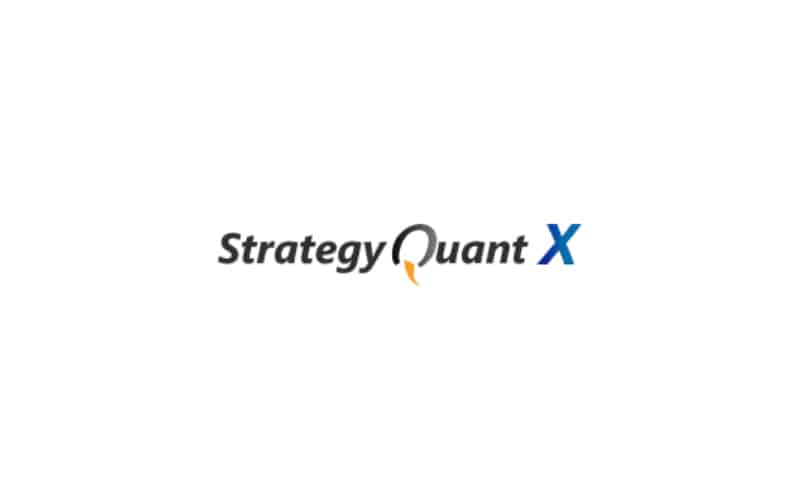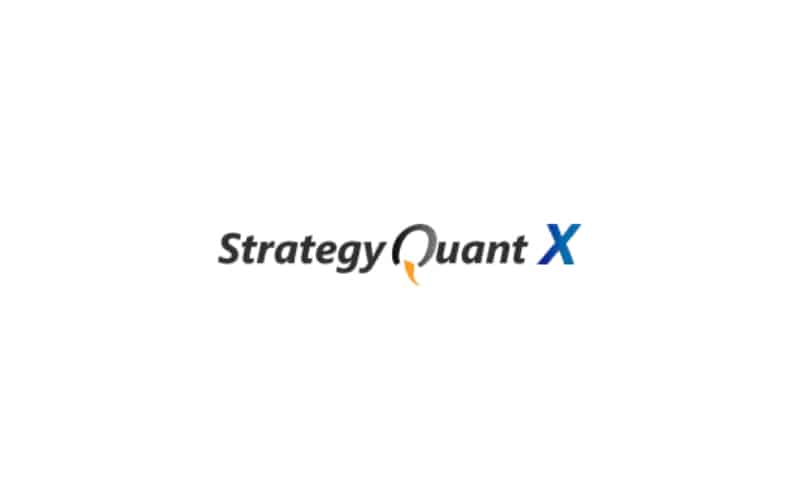 StrategyQuant X is a desktop application through which you can create your own automated trading strategies with your own set of indicators and test their effectiveness. As per vendor claims, this platform will give you the ability to become a successful Forex trader without having to learn advanced programming skills. But, of course, there are many such companies peddling their wares in the market, and we need to do some research at our end to find out whether this system can be trusted or not.
Is Investing in StrategyQuant X a Good Decision?
In order to analyze this software, we have looked into various aspects like website presentation, vendor transparency, features, pricing plans, trading results, customer reviews, etc. There seems to be a wealth of information about the system and how it works, and at first look, it all seems very professional and reliable. We think there is a high probability that this is one of the few systems related to Forex trading that you can rely on.
Company Profile
On the official website of StrategyQuant X, the vendor makes a very detailed presentation, outlining the chief advantages provided by the software and its features. There are a couple of videos where customers share their experience with the platform, along with several written testimonials. The unique points of the system are highlighted, and a few examples of trading strategies are provided on the home page.
There are separate sections for FAQ, Data, Pricing, and a Blog section where you can find some informative content on trading, along with a preview of the software and its indicators. The company has its headquarters located in the Czech Republic and is known for building software products related to machine learning and automated trading.
StrategyQuant X's chief software architect founder is Mark Fric, while the Education and International Development departments are handled by Zdenek Zanka and Jan Rohrbacher, respectively. Of course, we know nothing more about these individuals and their backgrounds. The identities of the development and customer service team are revealed, and a physical address is provided for the company.
We appreciate the efforts made by the company to maintain vendor transparency, especially considering the fact that most vendors don't bother to reveal their background.
Main Features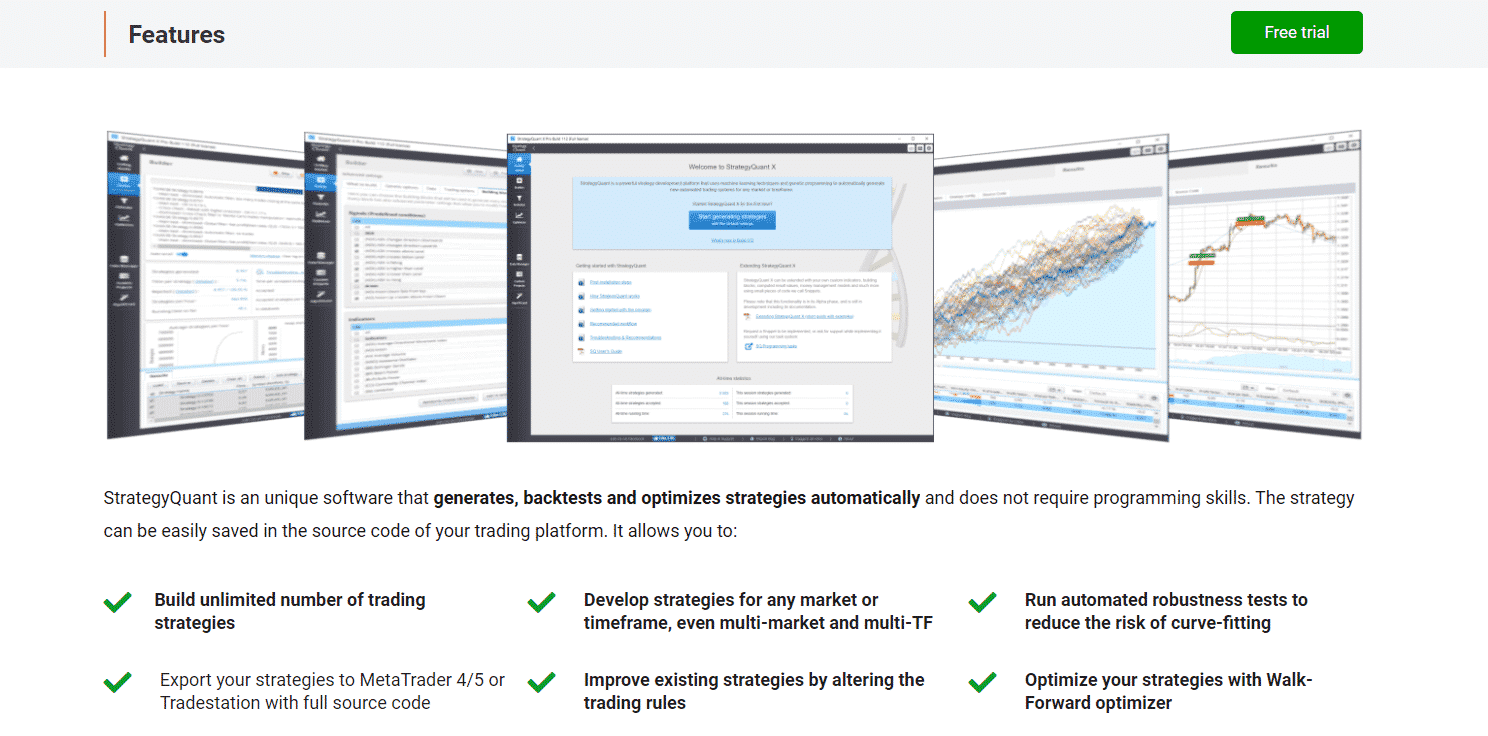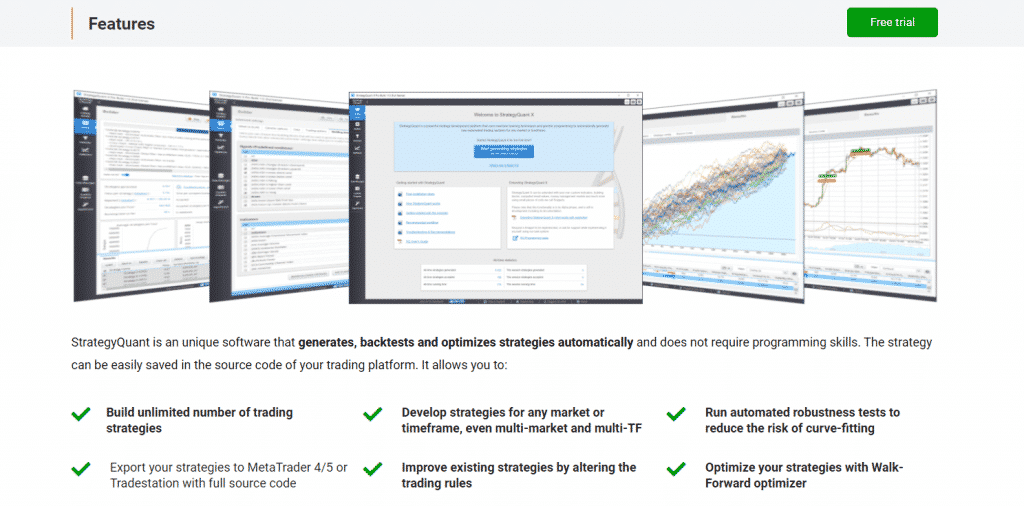 StrategyQuant X has a super-fast backtesting engine and is able to develop strategies for multiple symbols and timeframes. Support is provided for more than 40 technical indicators and a fully-customizable automated scheme is presented for the users. Using this platform, you can retest the strategies with various settings while applying advanced filters.
It features an integrated environment containing various trading tools that you can use to develop as many strategies as you like. To minimize curve-fitting, you can perform a few robustness tests and modify the trading rules to enhance the strategies. After they have been developed, the strategies can be exported to MT4 or MT5, along with the entire source code.
Price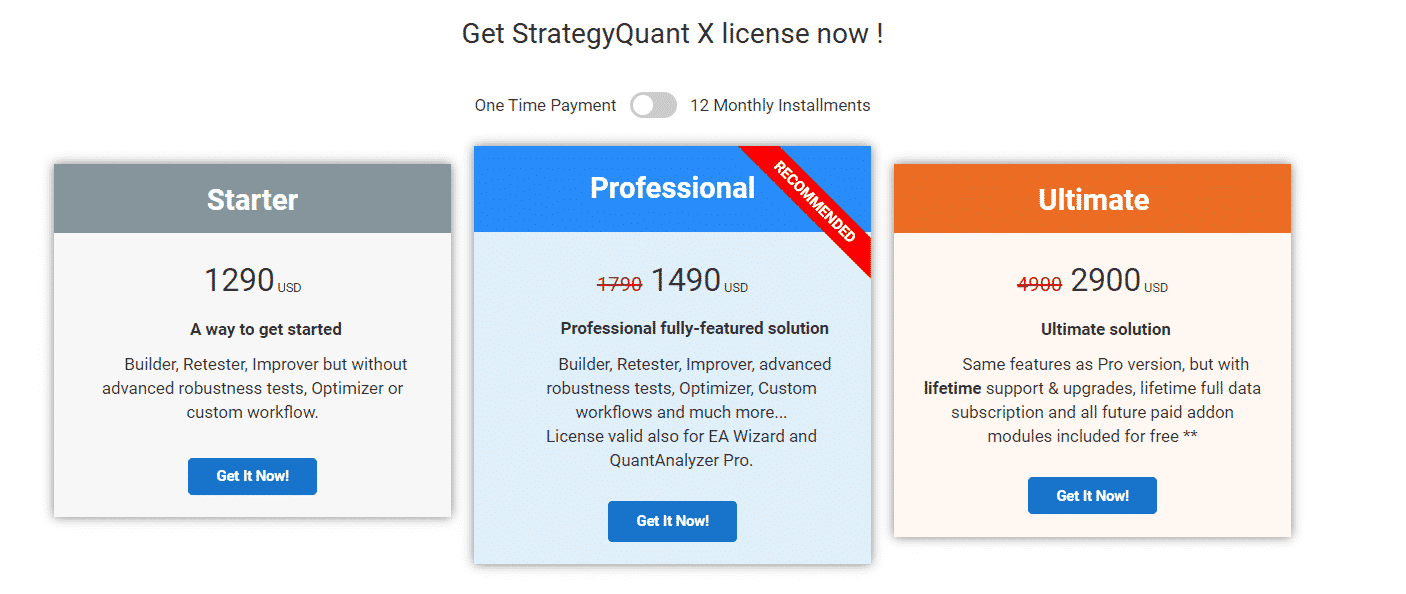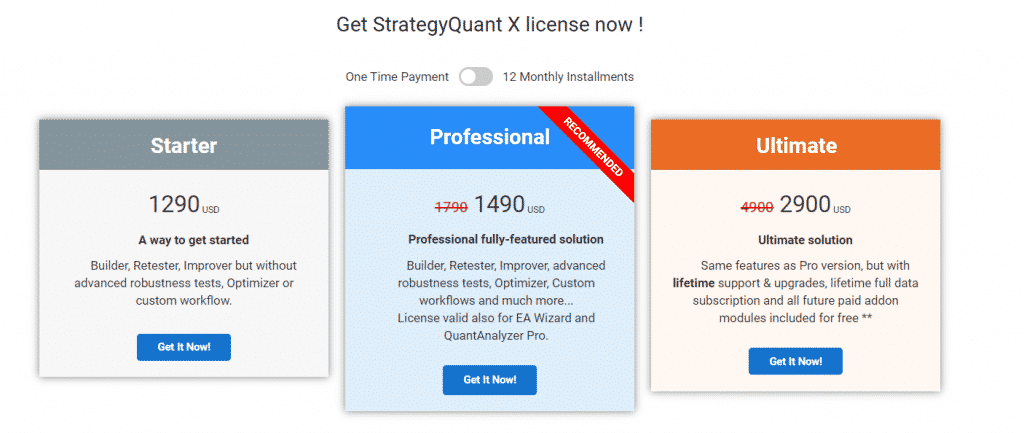 StrategyQuant X has three pricing plans called Starter, Professional, and Ultimate, and you can get them for $1290, $1490, and $2900, respectively. You also have the option of paying in installments for the software. This is not exactly cheap software, and considering the fact that the vendor does not provide any money-back-guarantee, we think it is risky to pay this much for a trading strategy developer platform.
Trading Results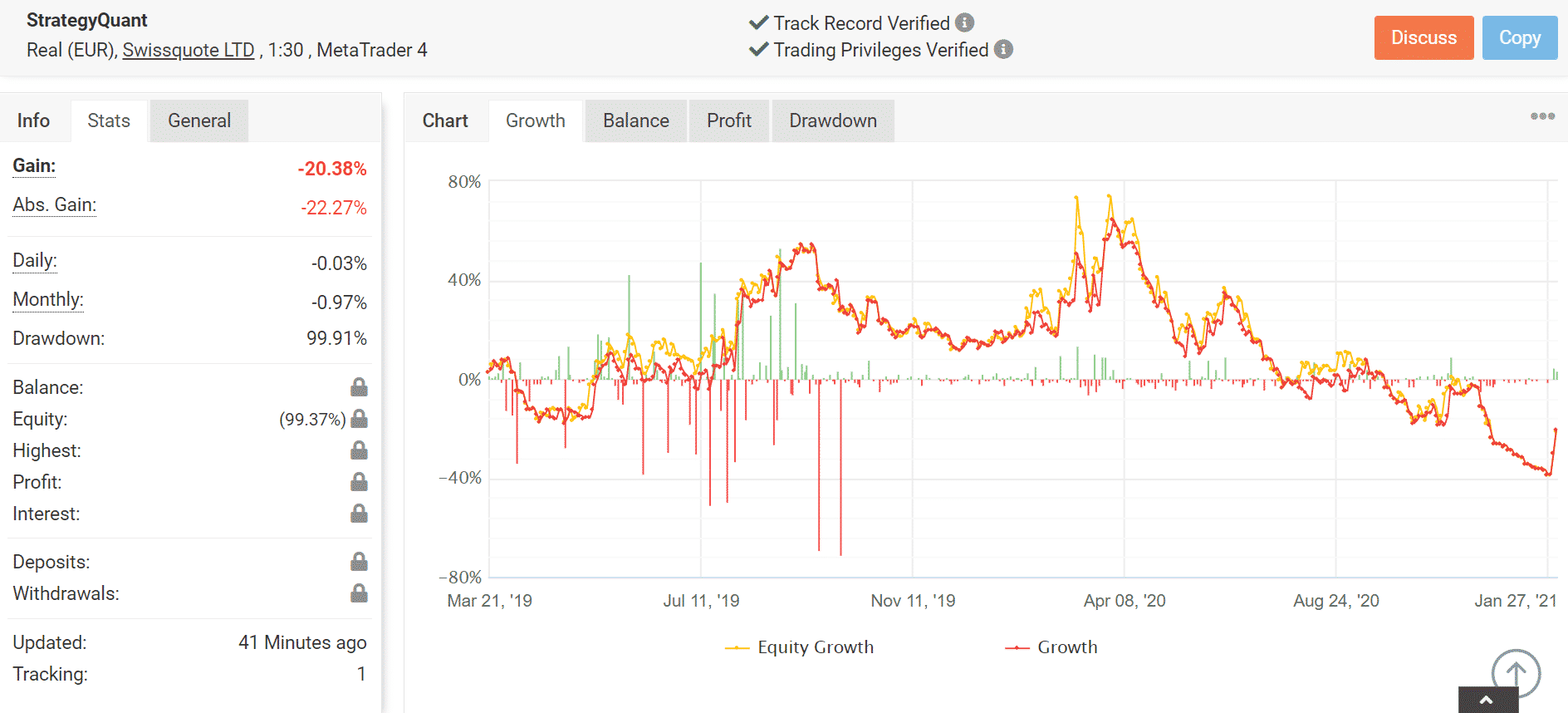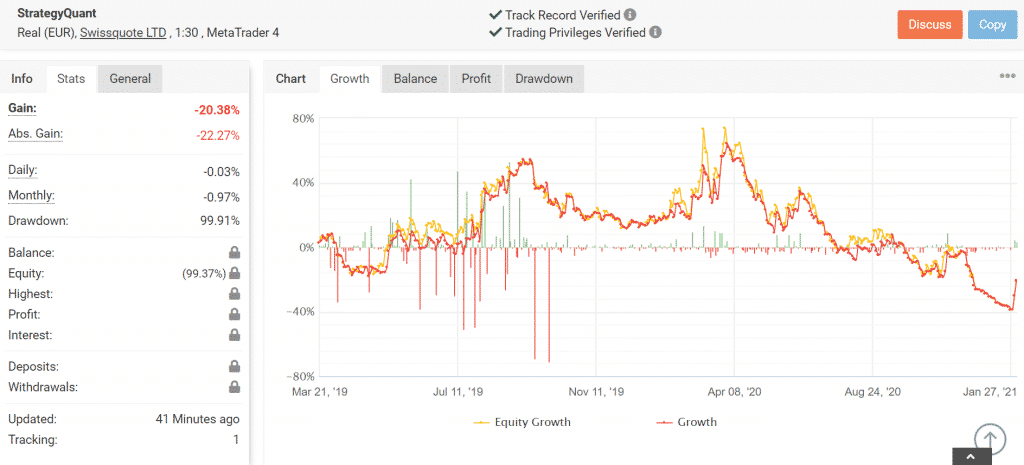 We managed to find live trading results for a StrategyQuant X account on Myfxbook. Out of 859 trades placed, the system has won only 297 and this represents low profitability of 35%. The profit factor of 0.98 is quite disappointing and the absolute gain stands at -14.71%.
For this particular account, the daily and monthly gains are -0.03% and -0.97%, respectively, while the drawdown is a high 99.91%. To us, this performance looks quite dismal and it is not the kind of result a reliable system will provide.
There are no backtesting results available for StrategyQuant X and we suspect it is something that is provided only for paid customers. Without backtesting results, we cannot complete our evaluation of the system.
Customer Reviews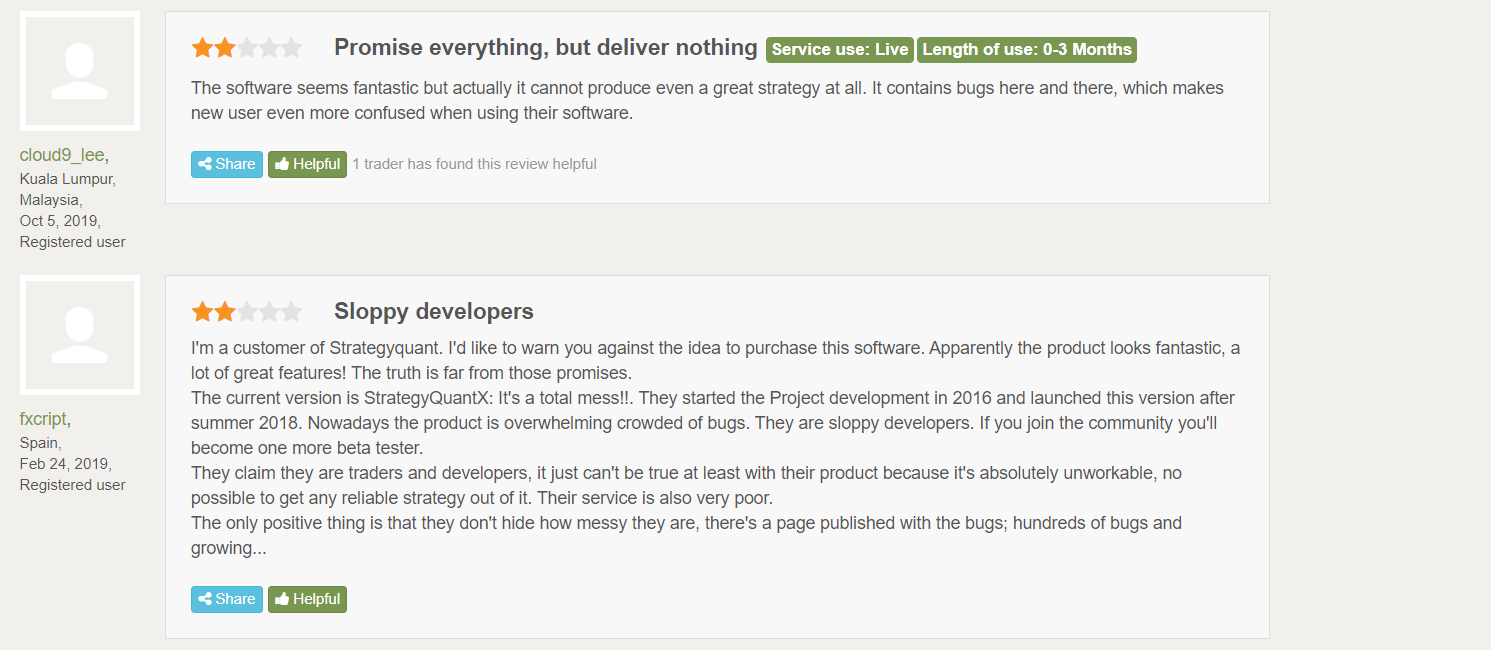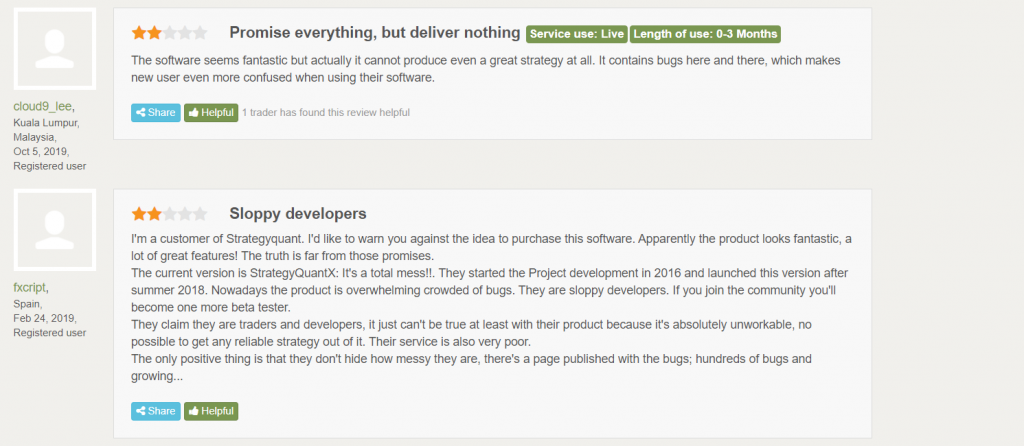 We managed to find some user reviews for StrategyQuant X on the Forexpeacearmy website, and they do not look very positive at all. Several users have complained that the software is full of bugs and unable to build a decent strategy. This, of course, makes us wary because it is quite evident that this platform is not favored by most Forex traders.
Summing Up
In the end, we reached the conclusion that investing in StrategyQuant X is a waste of your money. While the initial presentation looks quite promising, the high price and lack of live results raise some red flags. When we look at the customer reviews, it is obvious that this system is not as flawless as it claims to be.