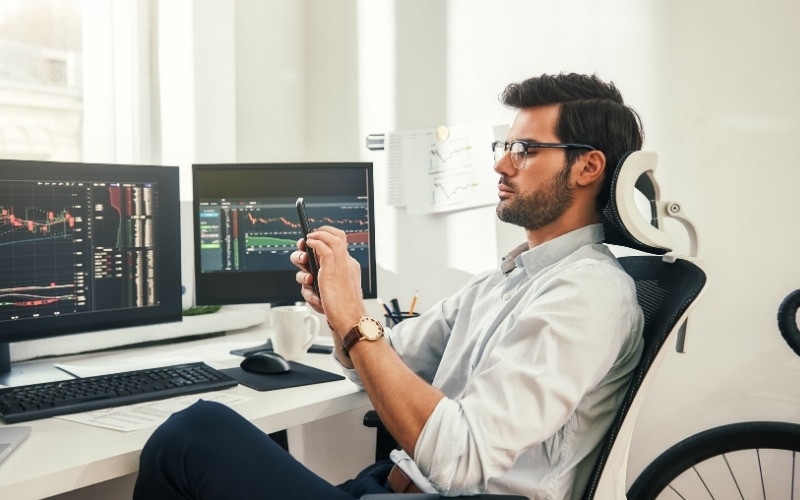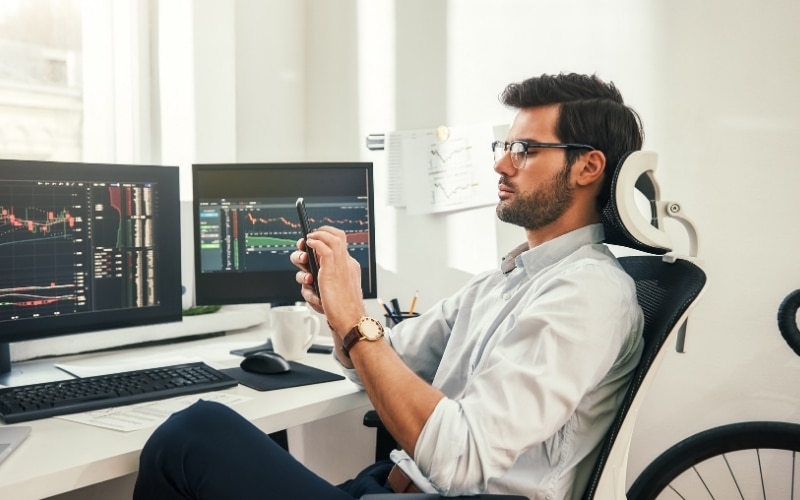 The financial industry welcomes new traders each day and says goodbye to those who decide to call quits. It may seem a bit hard to stay in markets that offer a win rate of only 10%. However, many traders fail to understand that consistency is available after a considerable amount of hard work, proper guidance, strategy, and risk plans to be followed over months or years.
Some investors decide on staying and continuing their struggle even after facing huge losses for an extended period. This type of approach can be detrimental to your savings and financial career. Our article will help you understand the proper time when you as a trader must draw a line and put an end to your trading.
Questions to ask yourself before you quit trading
Before you finally say goodbye to the markets, you must answer the following questions to yourself with a genuine heart. Make your decision depending on the outcome.
Is it becoming a financial burden for you?
It might be time to raise the flag when it's hard to meet your daily living requirements. Putting unnecessary cash within your portfolio to burn it up will put a burden on yourself and your family. Some people become so obsessed with the idea of winning that they end up borrowing money from friends and close relatives. In this situation, the pressure on your psychology is even worse as you fear hitting margin calls.
Trading is not a job that will promise you a fixed income. In this industry, you get what the market gives you and accept the slogan live to fight another day.
Do I change my game plan frequently?
If you can't stop changing your strategy or find yourself searching for a Holy Grail indicator and EA, do not consider entering the industry. If you are already inside, run away as there is no place in the markets for those who can not execute a plan with consistency.
Another problem is no time for keeping a record of your executions. Top investors and market makers sitting in big institutions have massive journals of their trades that may date back up to 20 years. If you find it a challenging task and think of it as a waste of time, you know what to do.
Do you have a pre or post-trading plan?
Plan the trade and trade the plan is a simple recipe for winning success. However, most traders have it in the opposite direction. If you are one of those novices that come on the trading desk with a grin on your face and with no idea of tackling the fundamentals and technicals, get ready to enter the 90% losers, or even better, quit trading before you lose it all.
Do you have a low return on investment?
To make a decent living through trading, you need at least $10,000 in your account. A monthly return of 10% with proper risk management will ensure that you are making a thousand bucks enough to put food on the table. However, most traders do not have sufficient cash to fund their portfolios. They end up investing $1,000 and use the methodology of risk it all on a single execution.
Do not become one of these novices and use proper equity for trading. If you are in the markets with low capital, it is definitely not the right place.
Is your brain healthy enough?
As psychology constitutes 80% of trading, being in the financial market with a poor mindset will lower your winning chances by a margin of 80%. Trading for several years without reaching any goals and in the negative territory can negatively affect your emotions.
When you feel like it is taking a toll on your brain, decide to call it a day. Do not become one of those who get severe trauma and end up being a patient with depression, anxiety, and mood disorders.
When does it become boring?
Everyone comes into trading to make money. However, it is equally important to enjoy the process while you're doing so. You will want to work on something that gives you thrills and excitement. Research has consistently indicated that people who work with their passions end up being more productive and successful. At some point in your journey, if you feel like it is becoming overly exhausting and boring, it may be time to take permanent rest.
Less risky assets for investment
Do not be all hopeless as the financial markets cater to the needs of all traders. Even if you answered all the above questions in dismay, you could still choose to invest in less risky assets that will not put pressure on your nerves and pockets. Let us take a look at a few instruments with minimal risk offerings:
Index funds. These types of funds are a subcategory of mutual funds. They are less expensive, cost-effective, and provide a stable income over a few years.
Saving account. A saving account in your bank is the next best bet for putting less strain on your capital. The only way to lose money is if there is a substantial difference in the interest and inflation rate.
Certificate of deposit. Your bank may issue CODs that provide a reasonable interest rate for a few months or years. Keep in mind that there is a penalty if you withdraw before.
Money market accounts. The bank offers these types of portfolios with better interest rates which increase the overall account value.