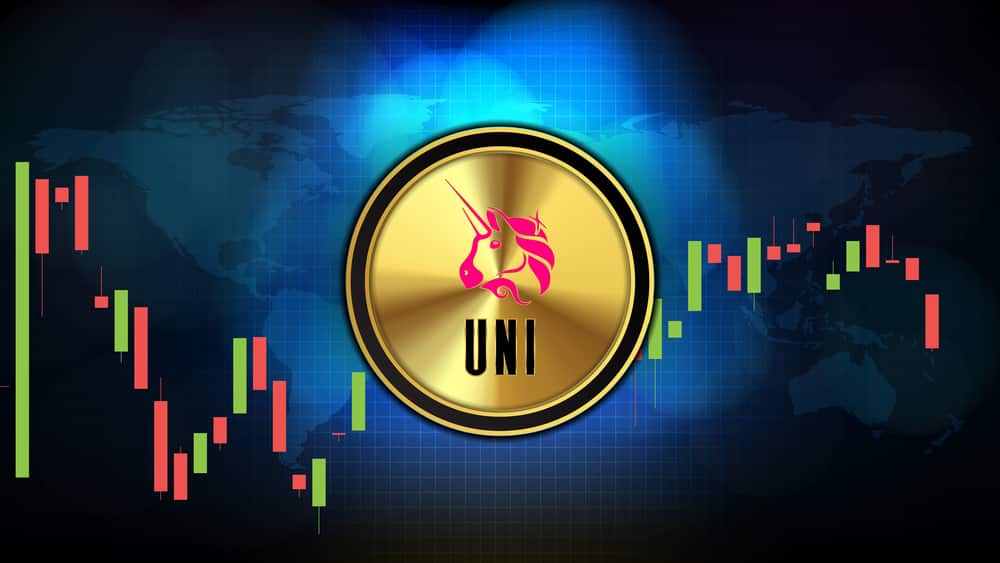 What is UNI: The Uniswap native token explained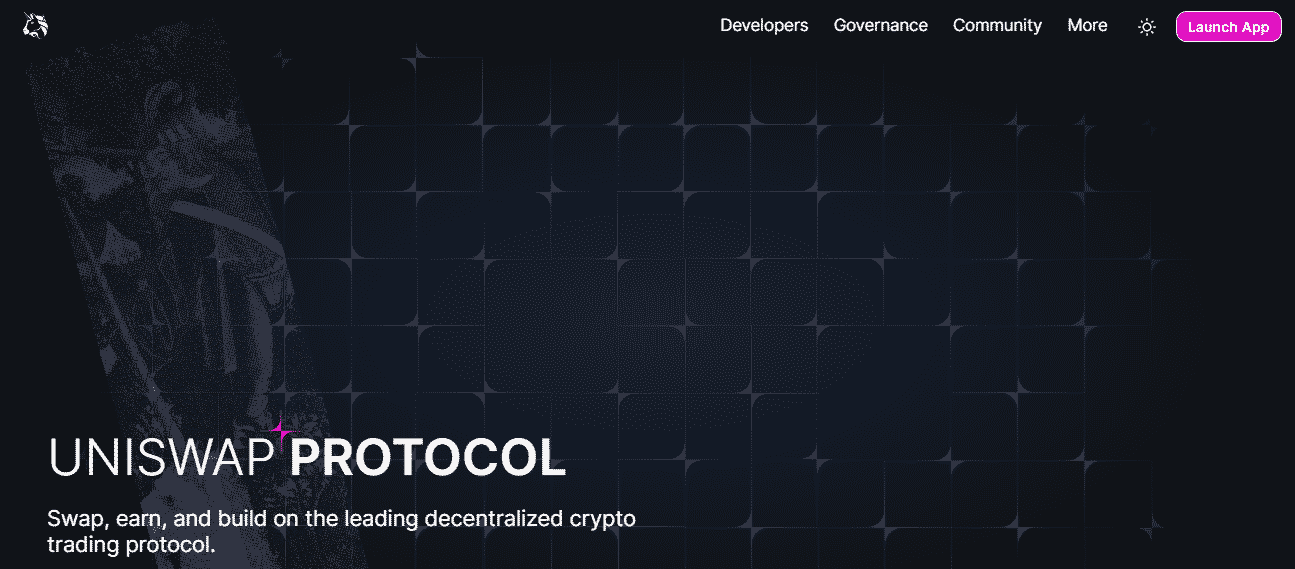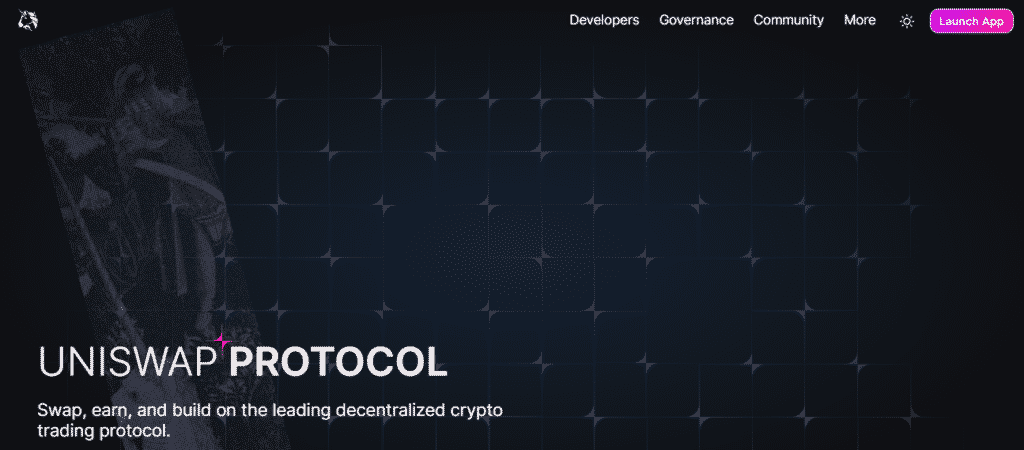 The famed Ethereum co-founder, Vitalik Buterin, made a seemingly random post on Ethereum's subreddit in October 2016: "Let's run on-chain decentralized exchanges the way we run prediction markets."
No one would have known at the time that this message would be one of the motivators to Uniswap. Hayden Adams – Uniswap's CEO, founder, and former Siemens mechanical engineer – was partly inspired by this post to build the protocol.
Launched in November 2018, Uniswap is one of the most popular decentralized exchanges (DEXs). The service permits users to trade an extensive selection of ERC-20 or Ethereum-based tokens.
A DEX is a peer-to-peer distributed exchange handling the trading of cryptocurrencies without any intermediaries. Instead, Uniswap primarily relies on the automated market maker model where users contribute the tokens in various liquidity pools and earn fees for their efforts.
Most DEXs replace the traditional order book of centralized exchanges. Other characteristics of such protocols include total anonymity, reasonable fees, and private keys being held by the users. UNI, Uniswap's governance token, was launched in September 2020 and is presently ranked #19 for most-traded cryptocurrencies, according to CoinMarketCap.
The token is worth $15.83. Uniswap had been the top DEX for most of the time since its inception but has recently been overtaken by Klayswap. Nonetheless, Uniswap has been highly impactful in the decentralized finance (DeFi) space.
Is Uniswap a good investment?
Before exploring UNI price predictions, it's beneficial to understand what makes Uniswap a considerable investment. Uniswap has been a highly recognized DEX, despite only existing for a little over three years.
DeFi has been highly influential in cryptocurrencies for some time as applications relating to exchanges, savings, derivatives, yield-earning, and loans have been made less centralized.
In other words, there are no middlemen with services like Uniswap, meaning users stay true to the concept of privacy. It's one of the reasons why many have started using decentralized exchanges.
These services are processing billions of dollars worth of transactions daily, competing with the likes of Binance and Coinbase in volume. Overall, DEXs aren't only about fostering more anonymous, peer-to-peer trading but offering most of the control back to the users.
Should I buy Uniswap today: Crypto technical analysis for UNI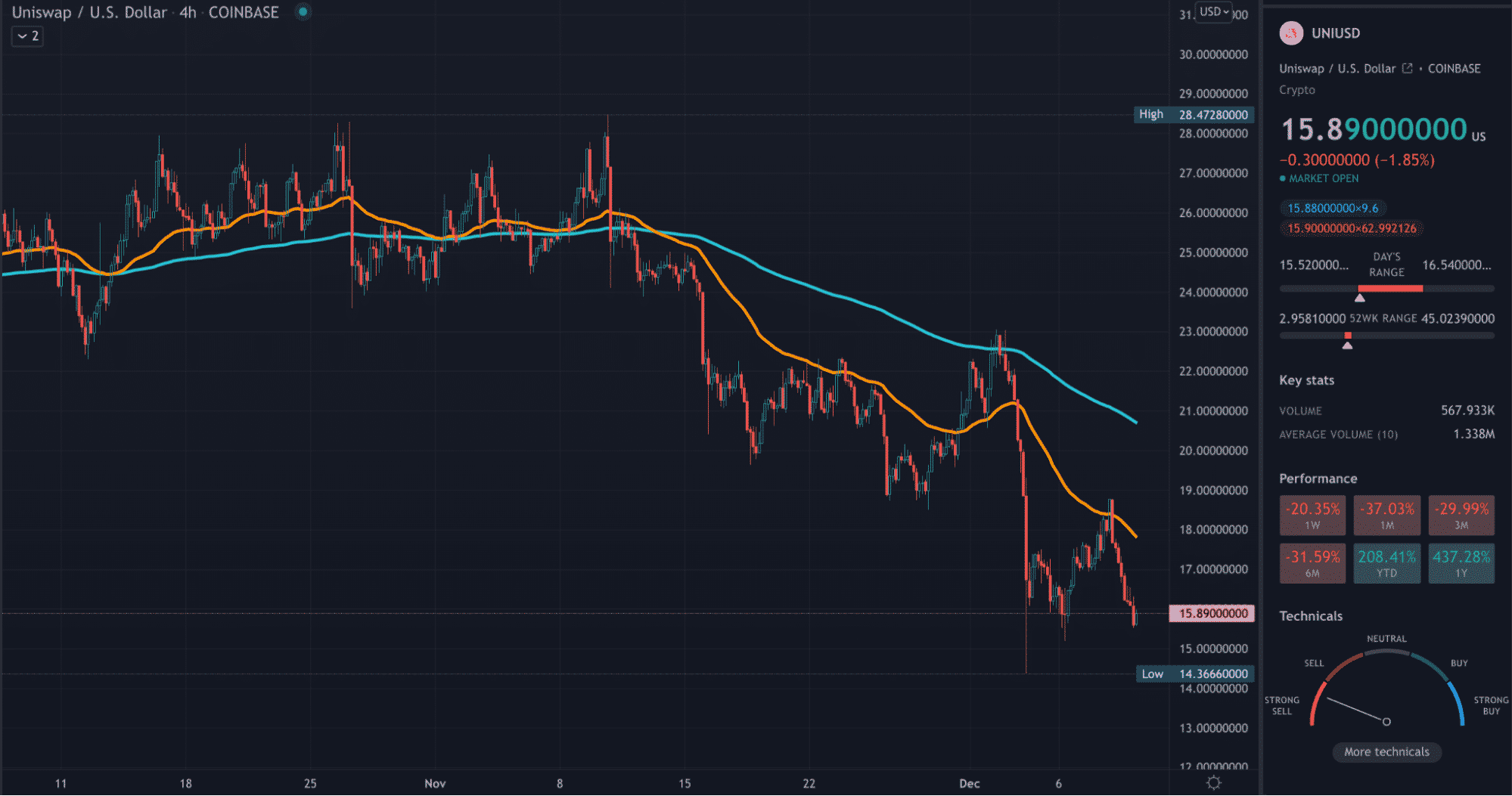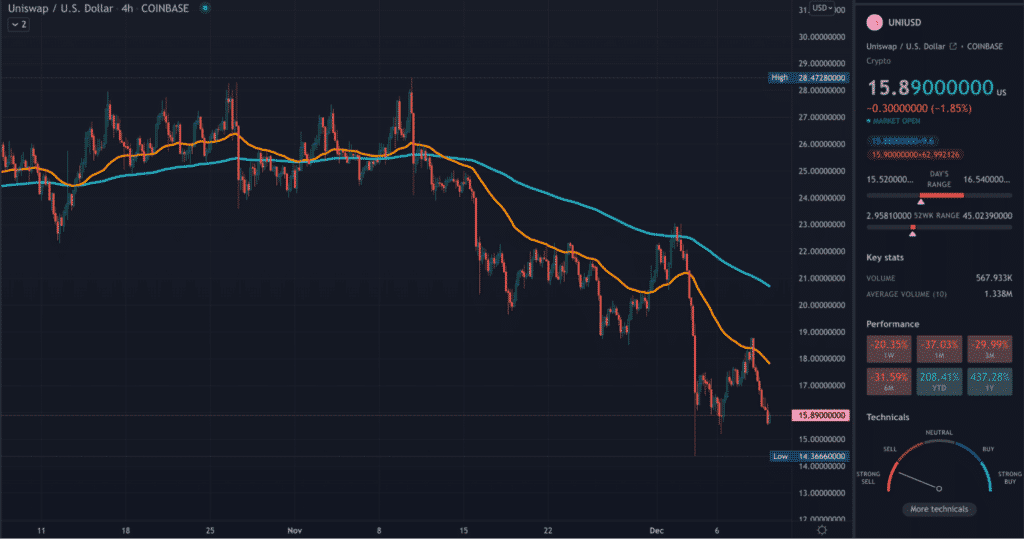 Our technical analysis expresses an unfavorable time to buy UNI, and we'll use a 50 and 200-day moving average crossover system to verify this sentiment. For confirming an entry trigger, the 50 (orange) should cross on top of the 200 (blue), and price must be trading above both moving averages.
As is apparent on the chart, this token doesn't meet either criterion. However, UNI price prediction forecasts are more optimistic.
Where UNI coin price will be in a year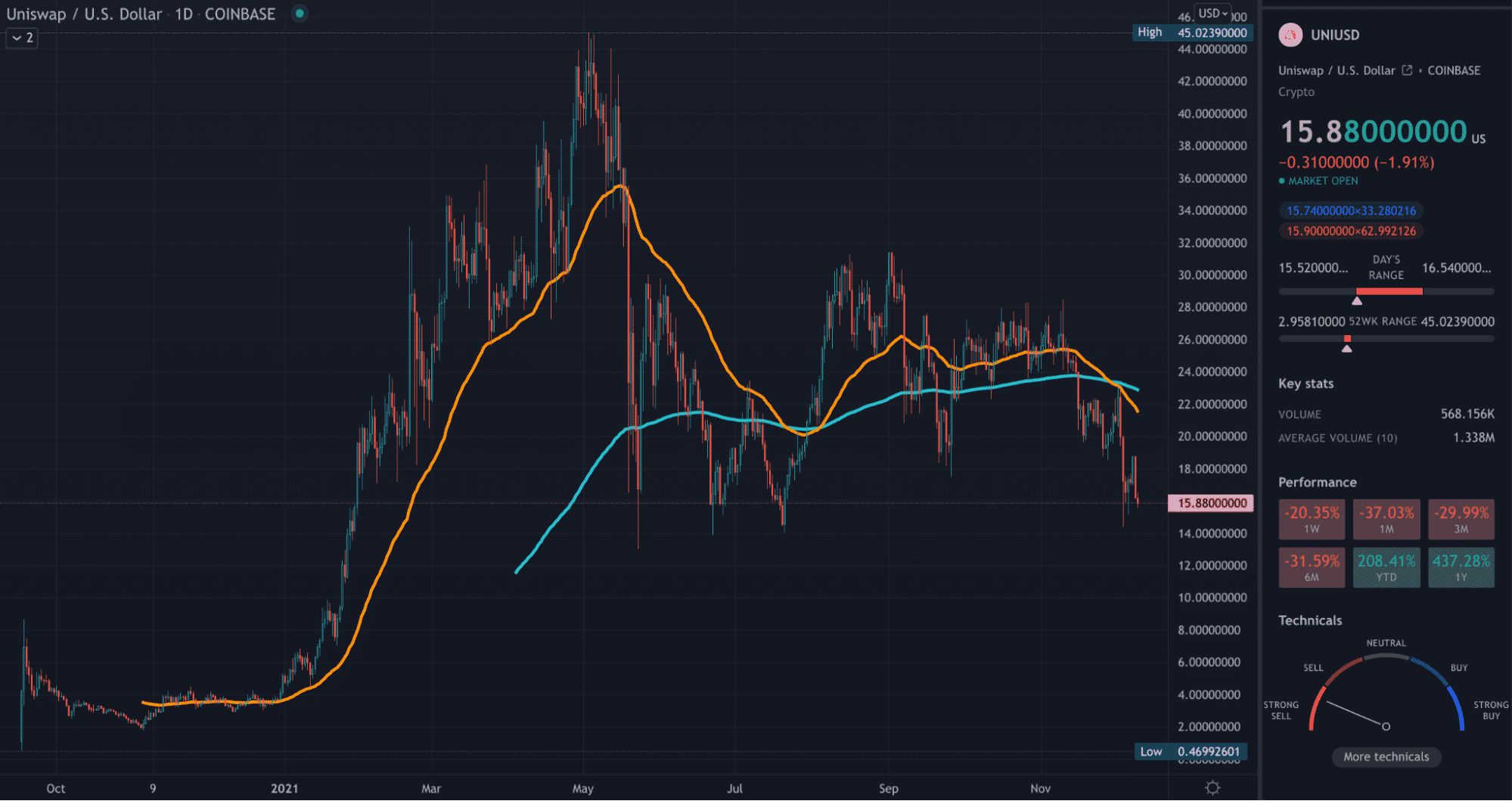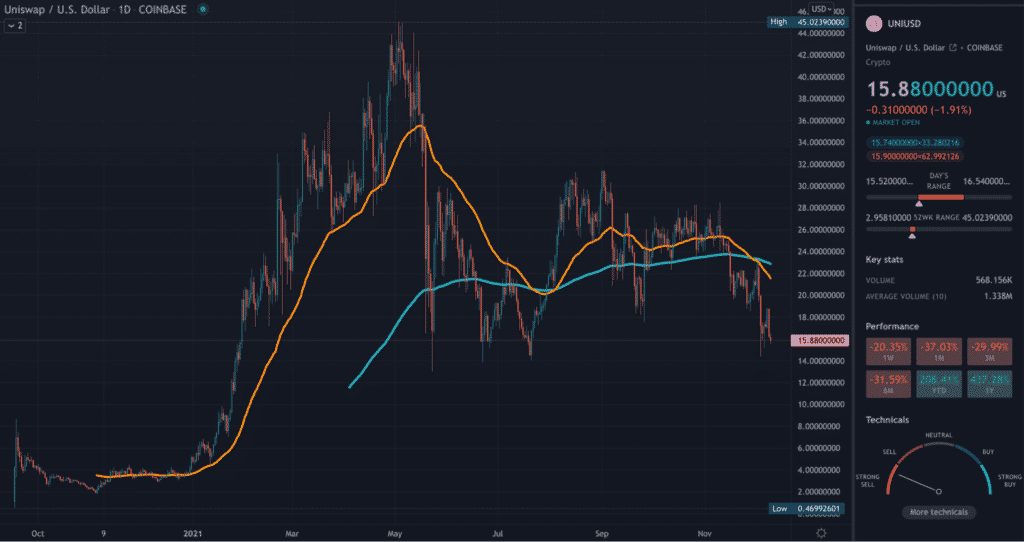 Having reached an all-time high of $45 in May 2021, $100 is the next anticipated feasible target within the coming year. Three forecasting resources suggest UNI isn't reaching $100 in this period.
Of all the prediction sites, Wallet Investor's maximum estimate of $45.41 closely aligns with the coin's year-to-date performance of 208% (see bottom right corner of the chart).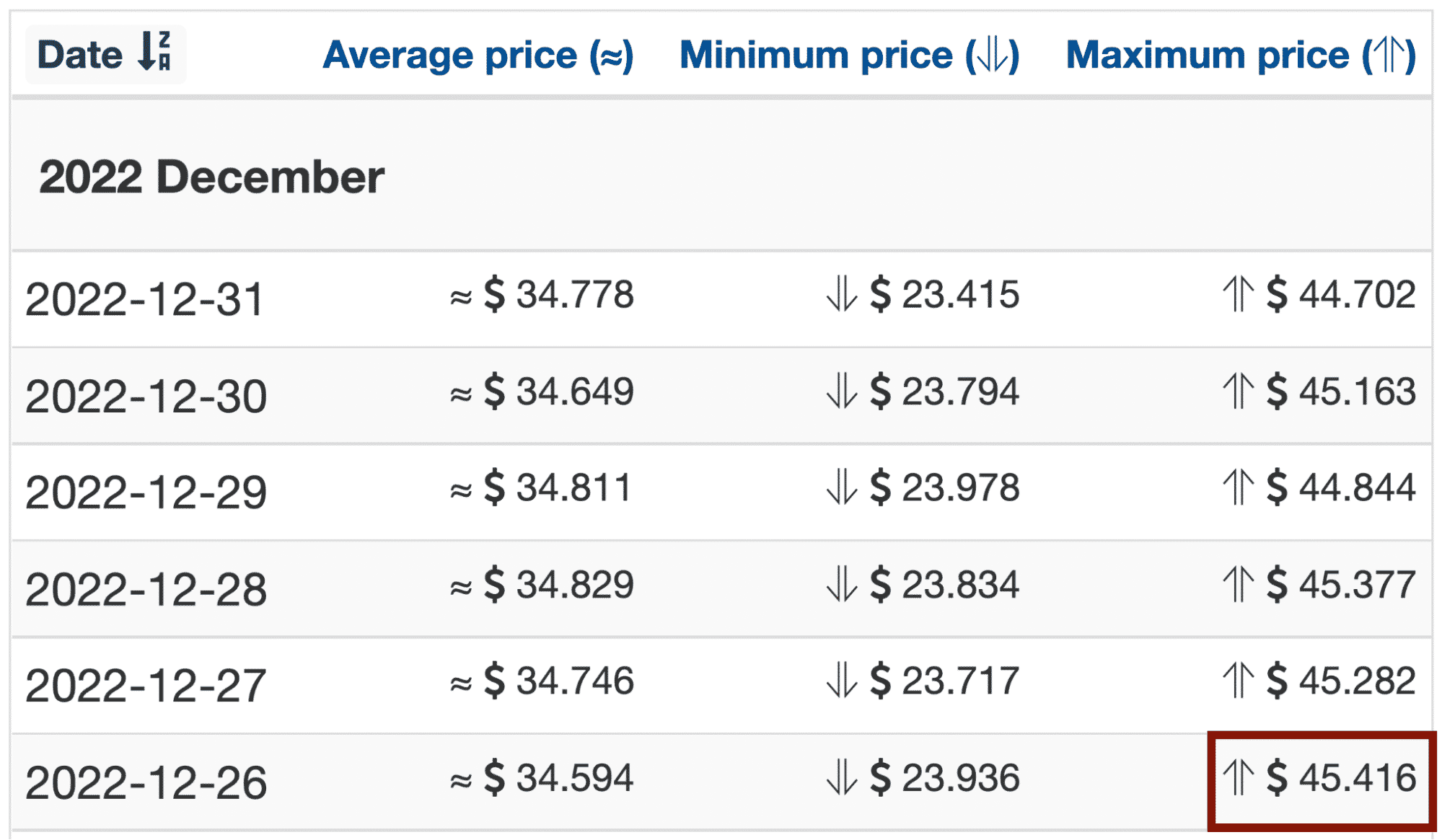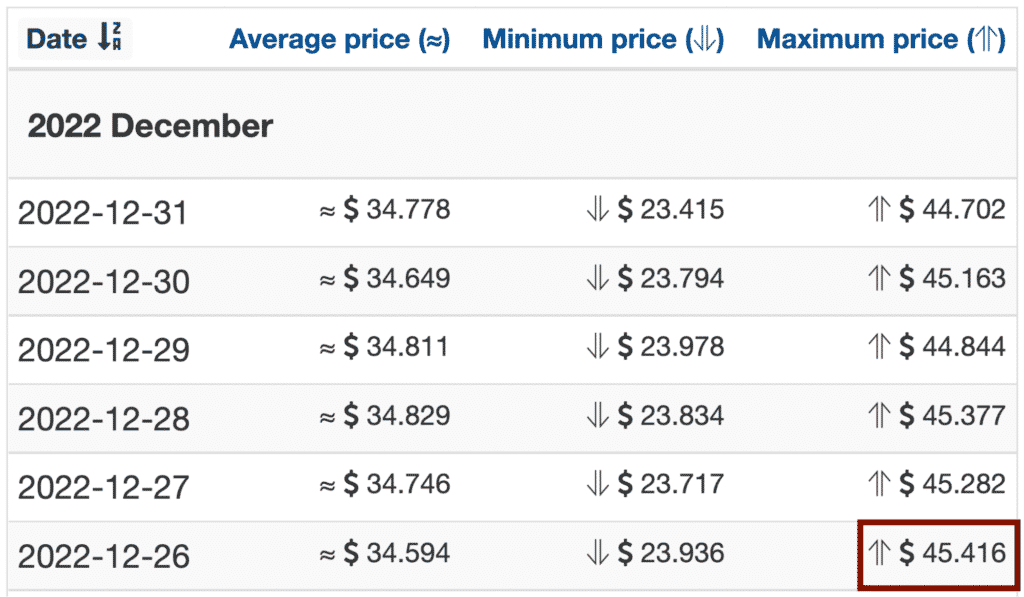 If the price rose by this percentage from its current point, it'd be worth $48.75, not far off from $45.41. Other sites, Digitalcoinprice and PricePrediction.net, are less optimistic as they estimate maximum prices of $28.72 and $31.78, respectively.
UNI price prediction for 2025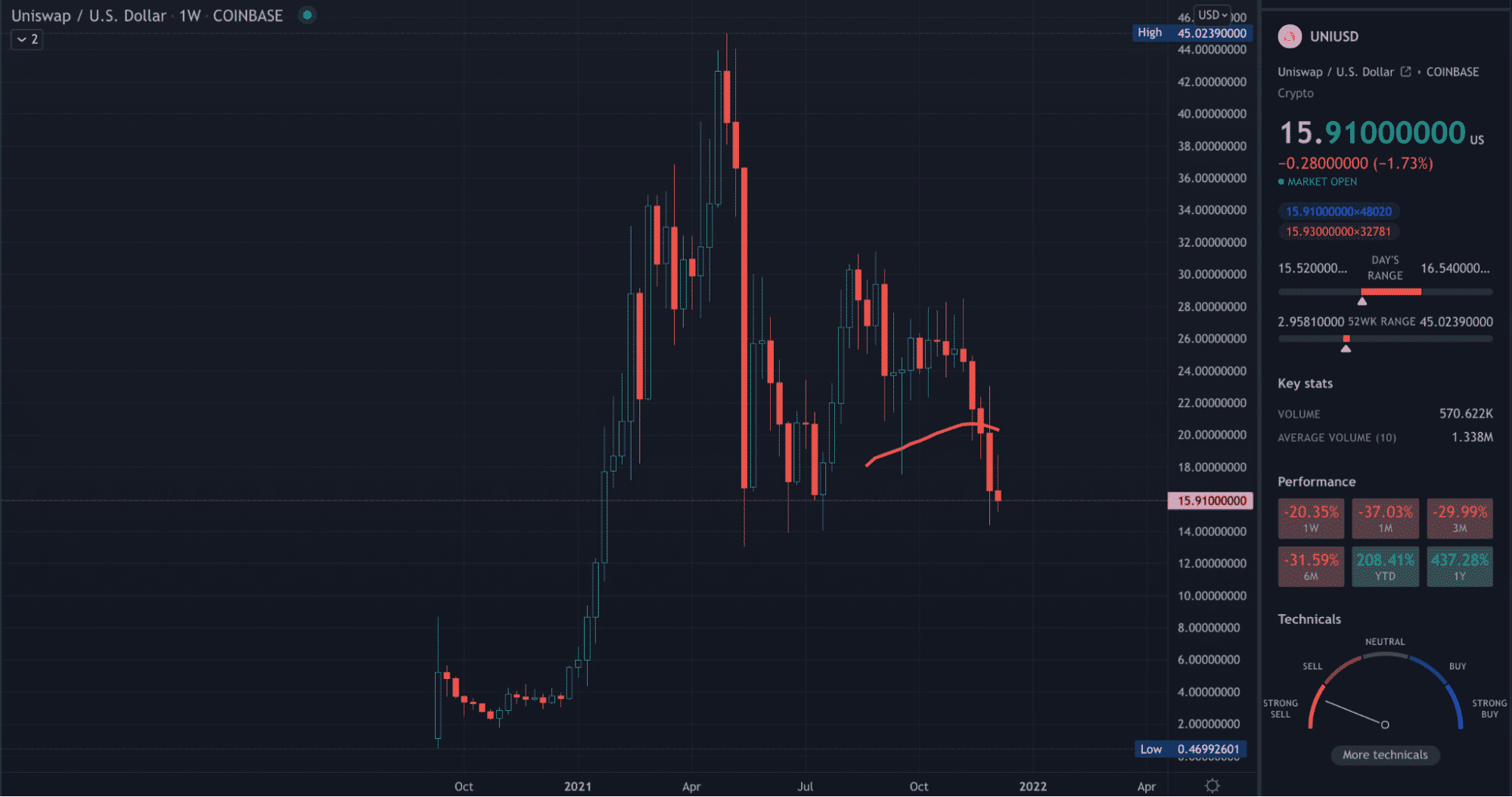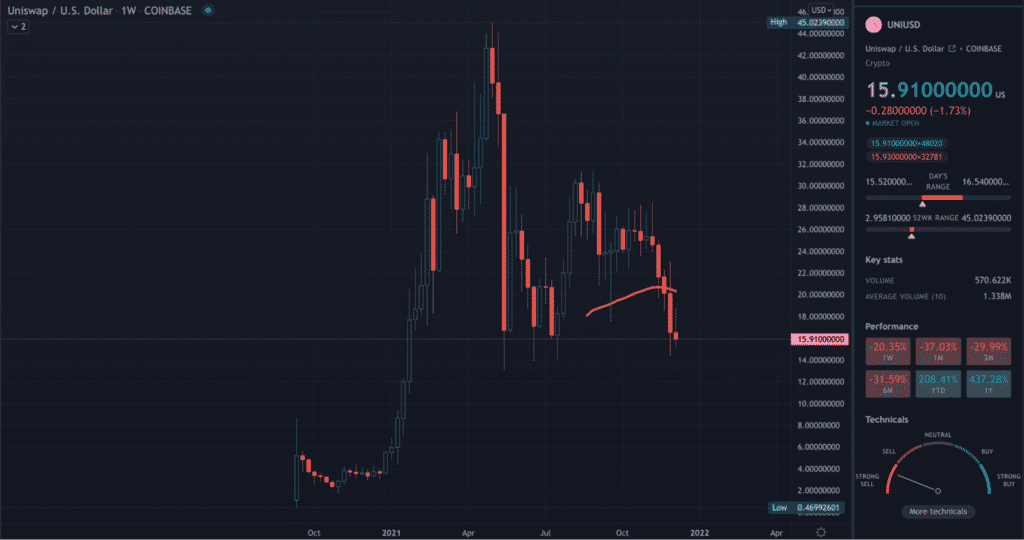 Based on the current and unexplored use cases for Uniswap, it's fair to assume the project is undervalued. So, what's the best and worst that could happen to the price of this token in the future?
Best-case scenario
Wallet Investor indicates a peak price of $81 by the start of 2025.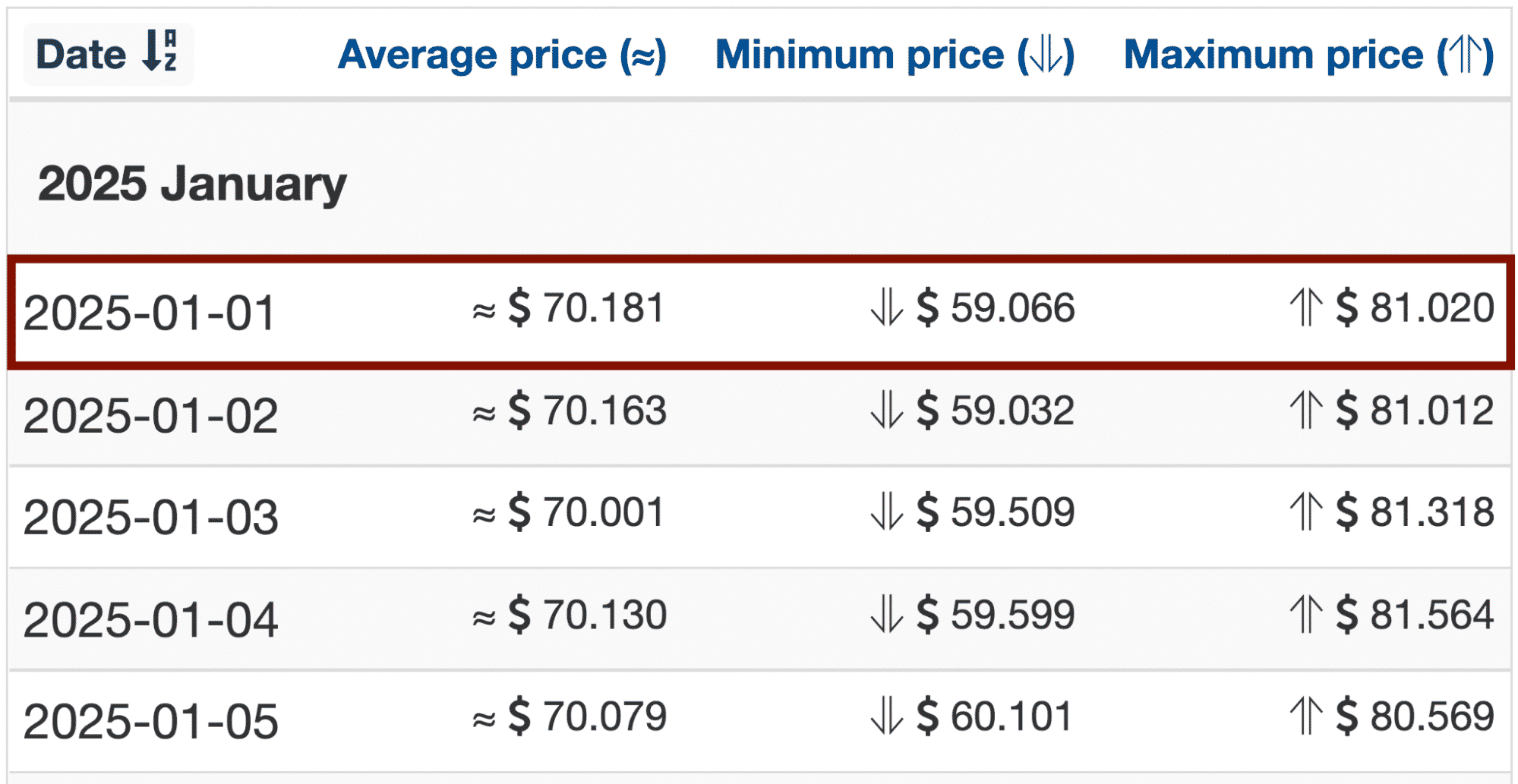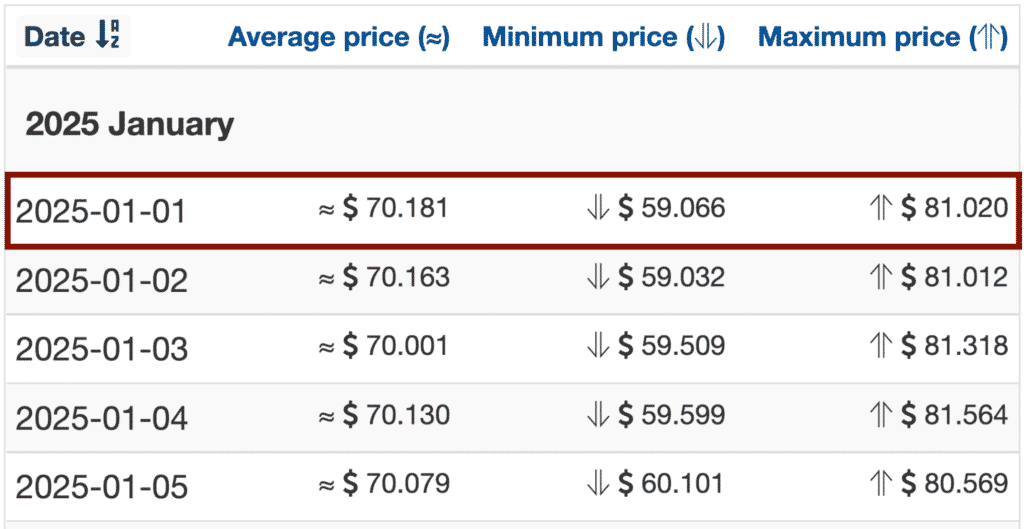 PricePrediction.net poses a more optimistic maximum prediction of $100, while Digitalcoinprice suggests $46.82. Regardless, if any of these estimates eventually materialized, UNI would be one of the most valuable cryptocurrencies.
Worst-case scenario
As a decentralized exchange, Uniswap faces unique risks compared to regular protocols. For instance, 'rug pulls' (a malicious act where crypto developers' drain' a liquidity pool and disappear with investor funds) have happened numerous times on Uniswap.
This means the protocol is no stranger to controversy. Coupled with the growing competition of DEXs, these are some of the threats to UNI's value in the long run. It's essential to be comfortable with such risks and invest accordingly.
The best way to buy UNI
As a hugely popular cryptocurrency, the best way of buying UNI is through numerous exchanges like Crypto.com, Binance, Coinbase, Kraken, KuCoin, etc.