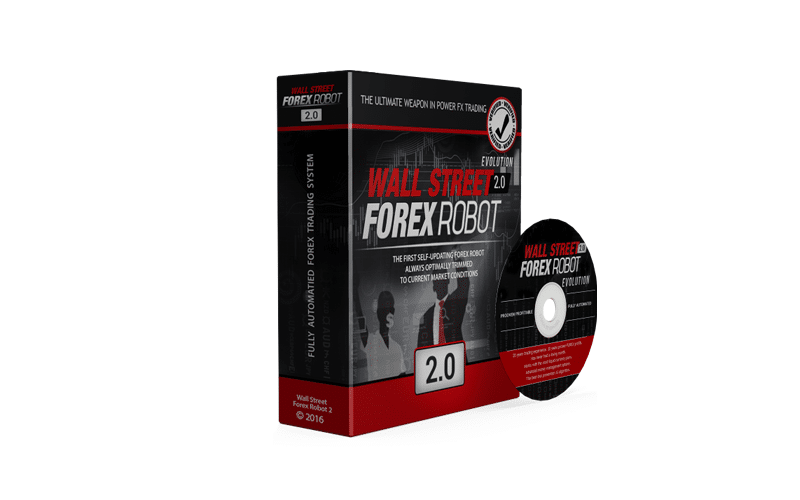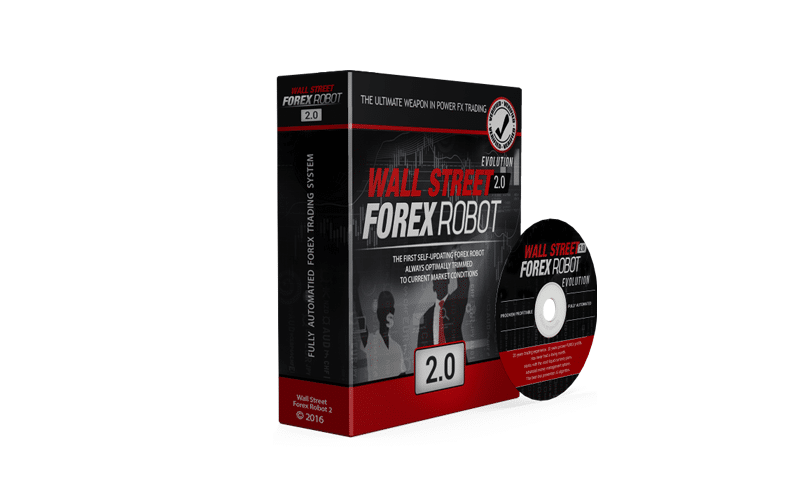 The Wall Street Forex Robot is an EA that has been running markets for several years. Its developer is a quite-known company called FX Automater. The presentation, as usual, looks welcome, well-structured, and informative.
Is Investing in Wall Street Forex Robot a Good Decision?
The scalp strategy is a risky strategy few traders want to try. So often, it's because brokers don't like aggressive scalping and may restrict the account or do some similar actions.
Company Profile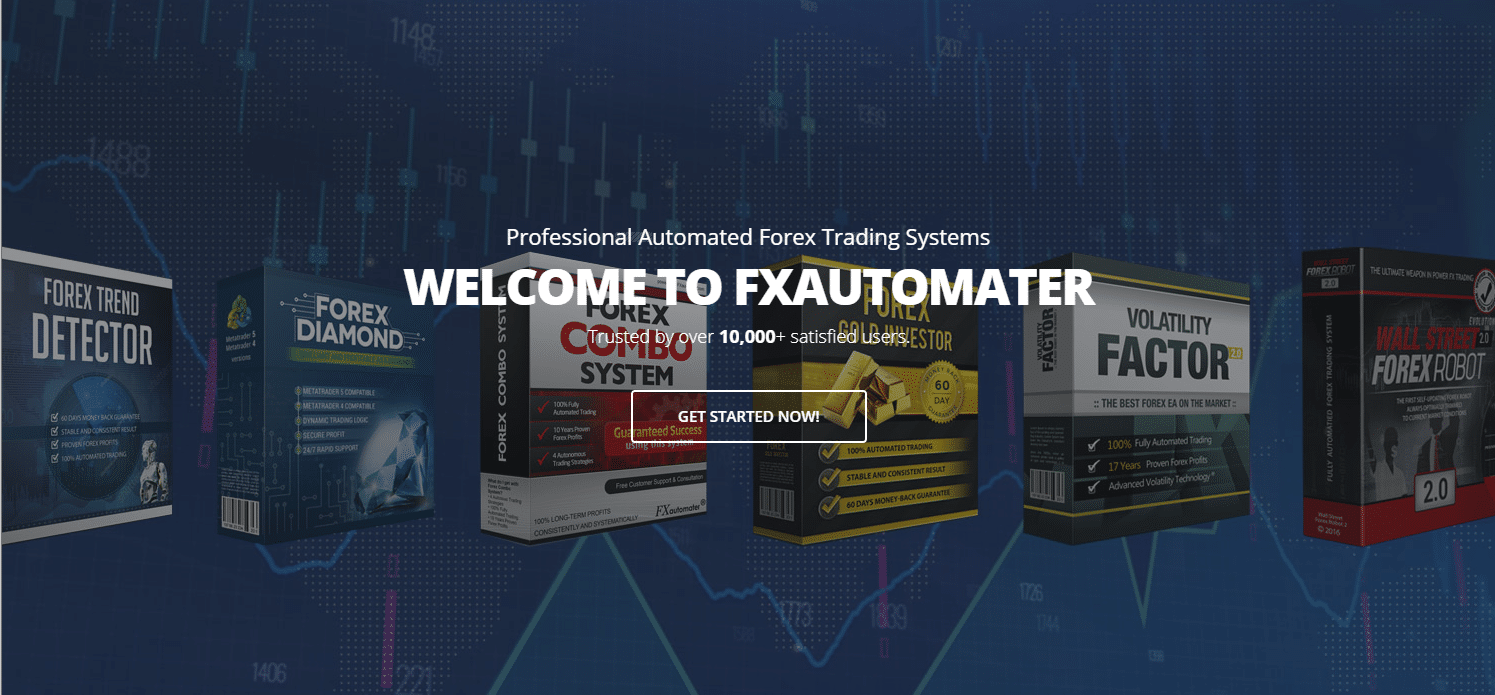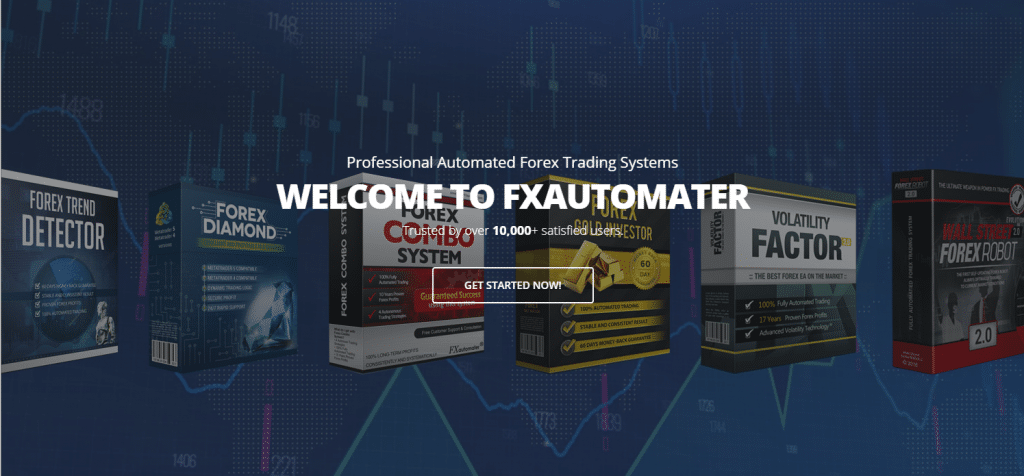 The presentation of the FX Automater main page starts with the boxes of the products they rely the most on. The company has been designing systems since 2010.
Main Features
Let's talk about key features, settings, and explanations:
The system trades automatically for us.
Wall Street Forex Robot can be run on the MetaTrader 4 platform.
We can use it on any broker house we want.
Scalping requires an ECN account for low spreads.
It can be run on Standard, Mini, and Micro accounts.
We can work on 4 and 5 digits brokers.
The robot works under NFA rules.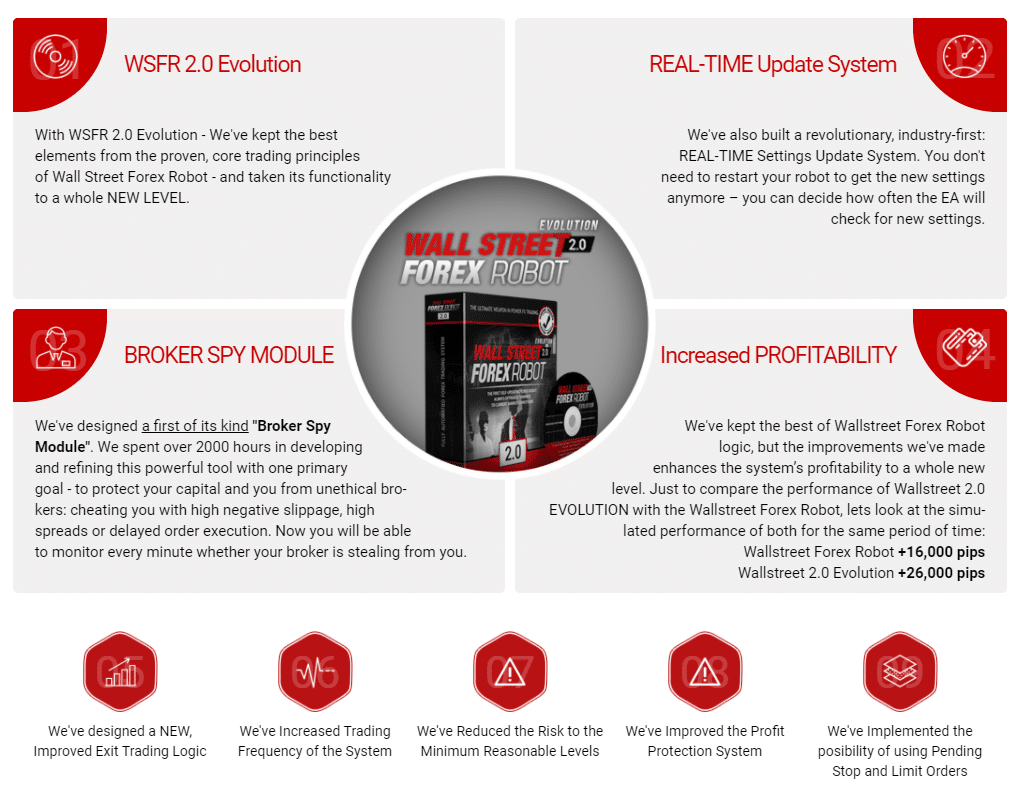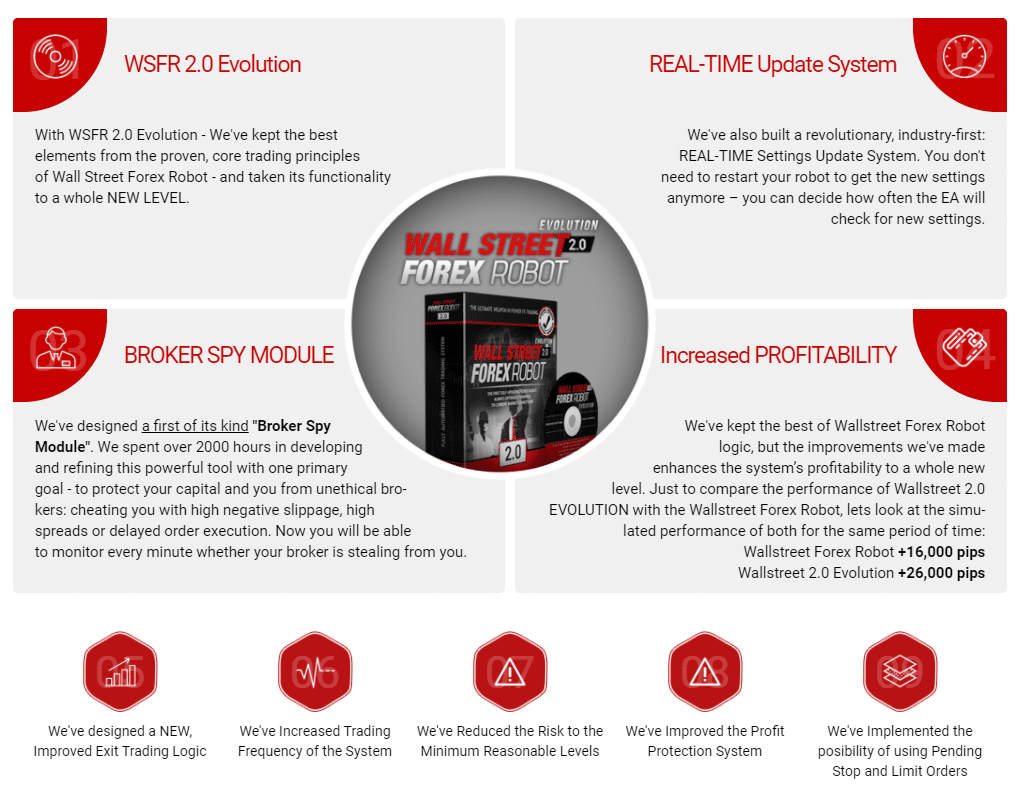 There's a broker spy module applied to preved fraud actions from the broker side.
There's a self-updated feature. So, we don't need to restart the system.
The Evolution 2.0 has increased profitability.
The money-management system uses well-calculated Exit Trading Logic.
The system is a frequently traded solution.
The system places Pending Stop and Limit orders.
An average winning trade gains from 10 to 15 pips.
It works with USD/JPY, USD/CHF, USD/CAD, EUR/USD, GBP/USD, NZD/USD, and AUD/USD.
Price


We like this timer that never stops. We can use a $110 discount.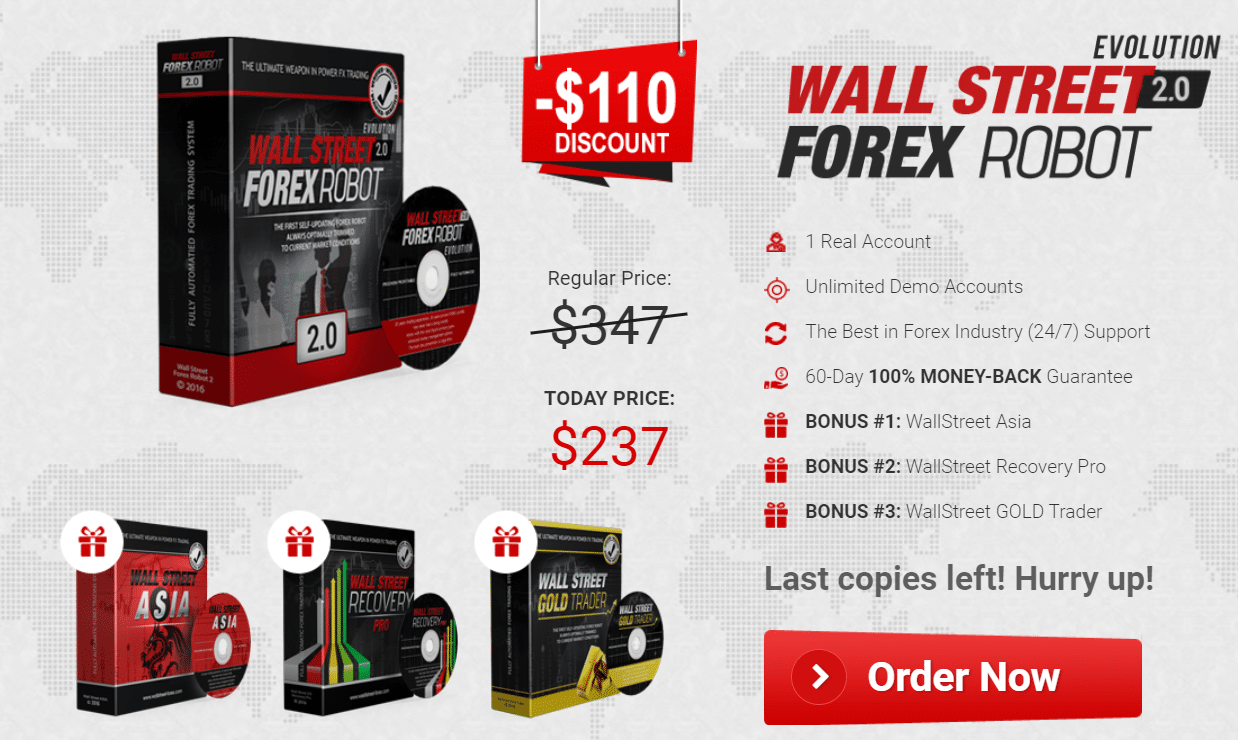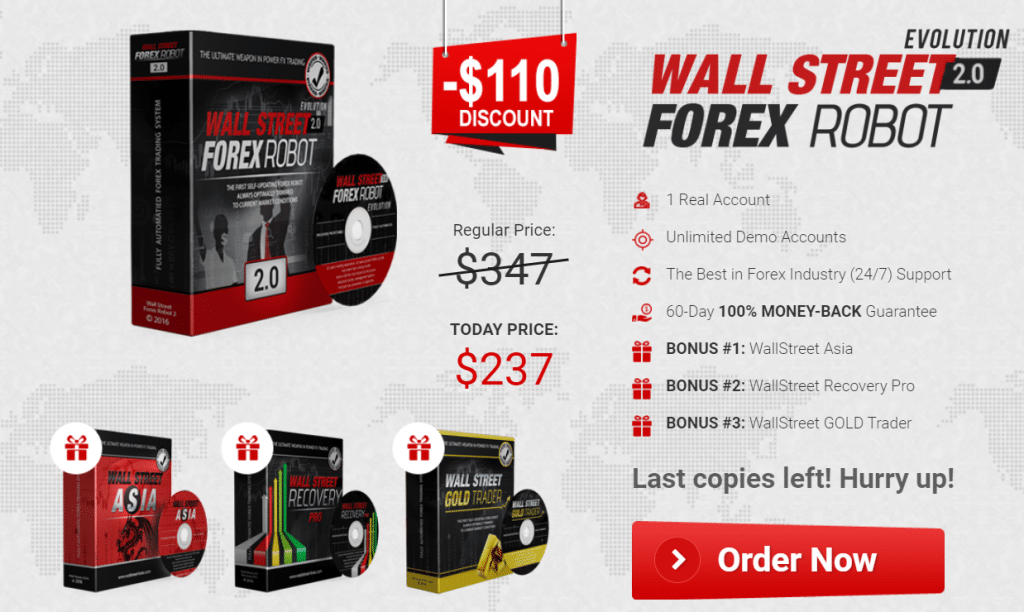 Wall Street Forex Robot costs $237 with the applied discount instead of $347. The package is featured by a single real account license, unlimited demo account licenses, 24/7 support, a 60-day 100% money-back guarantee. It also includes other products WS Asia, Recovery Pro, and Gold Trader for free.
Verified Trading Results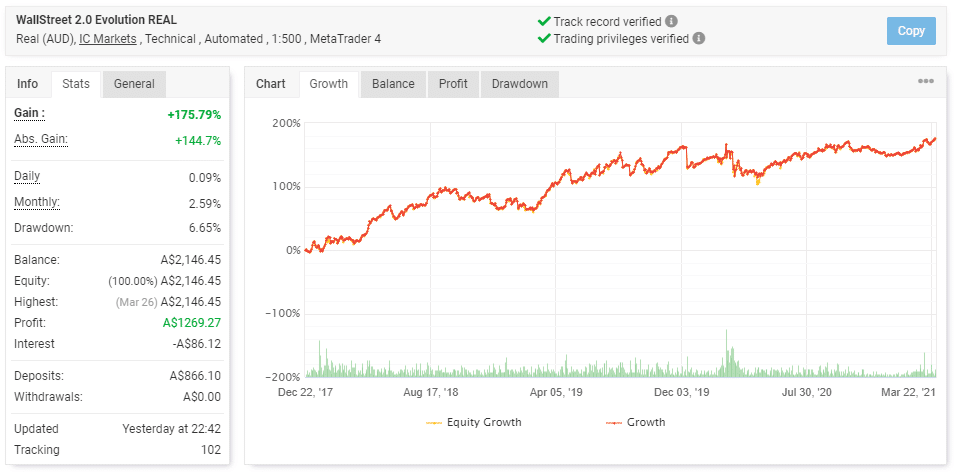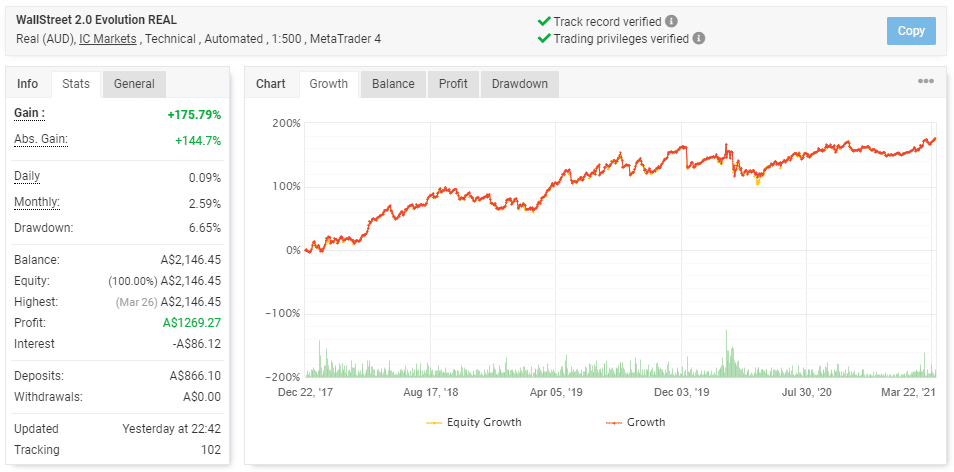 The robot runs a real AUD account on IC Markets. It works automatically on MT4. The leverage was set at 1:500. The account has a Verified Track Record. It was founded on December 22, 2017, and deposited at 866.10 AUD. Since then, the absolute gain has become +175.79%. An average monthly gain is +2.59%. The maximum drawdown is 6.65%.


Wall Street Forex Robot traded 2930 deals with 9293.9 pips. An average win is 15.00 pips when an average loss is -40.98 pips. The win-rate is 79% for Longs (1145/1438) and 77% for Shorts (1166/1492). An average trade length is almost five hours. The Profit Factor is only 1.13.


The system trades many pairs, where the most favorite are EUR/USD, GBP/USD, and USD/CAD. The most profitable is GBP/USD – $689.21.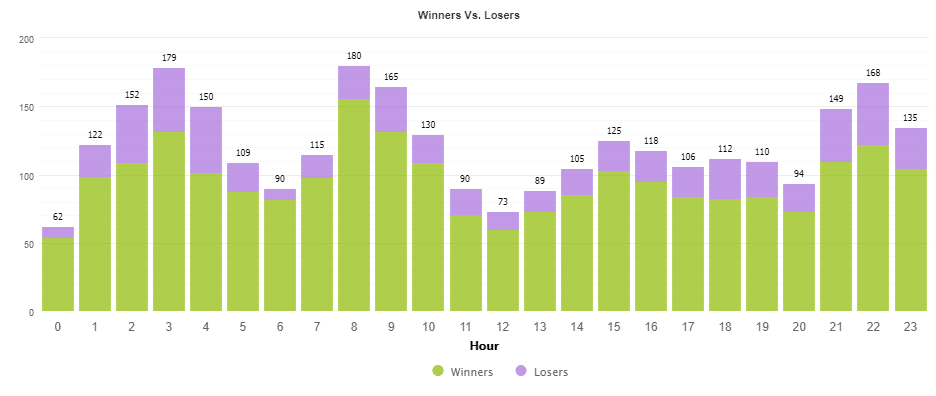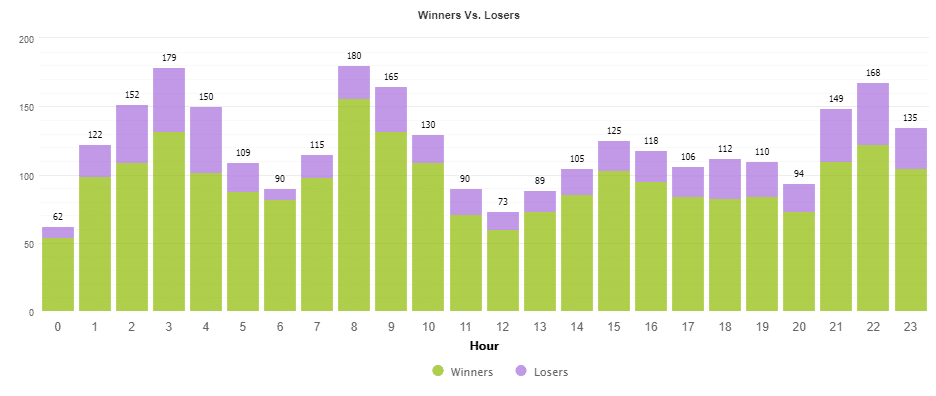 The robot runs all day long.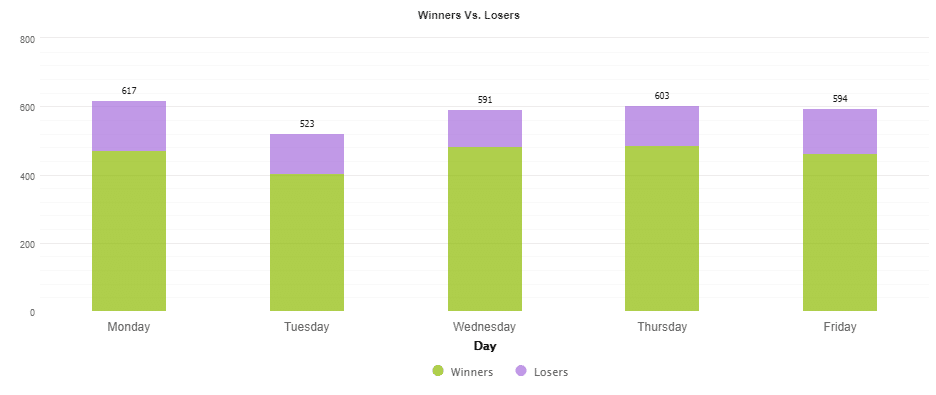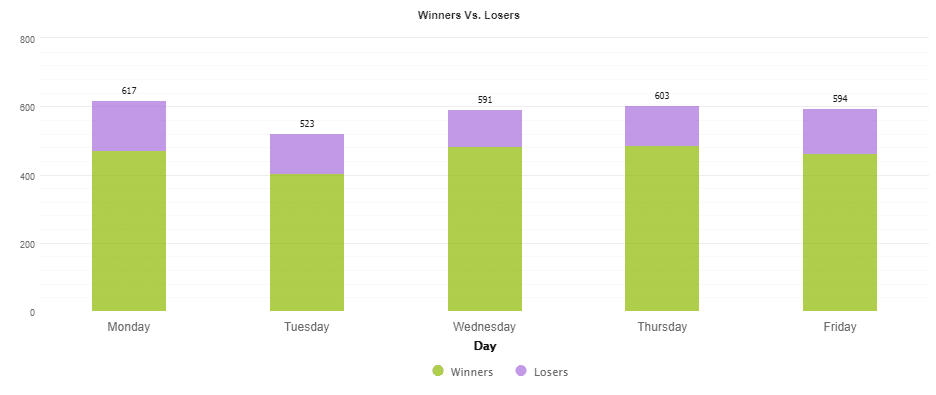 Thursday is the less traded day – 523 deals only.


The system works on the account with medium risks to the balance.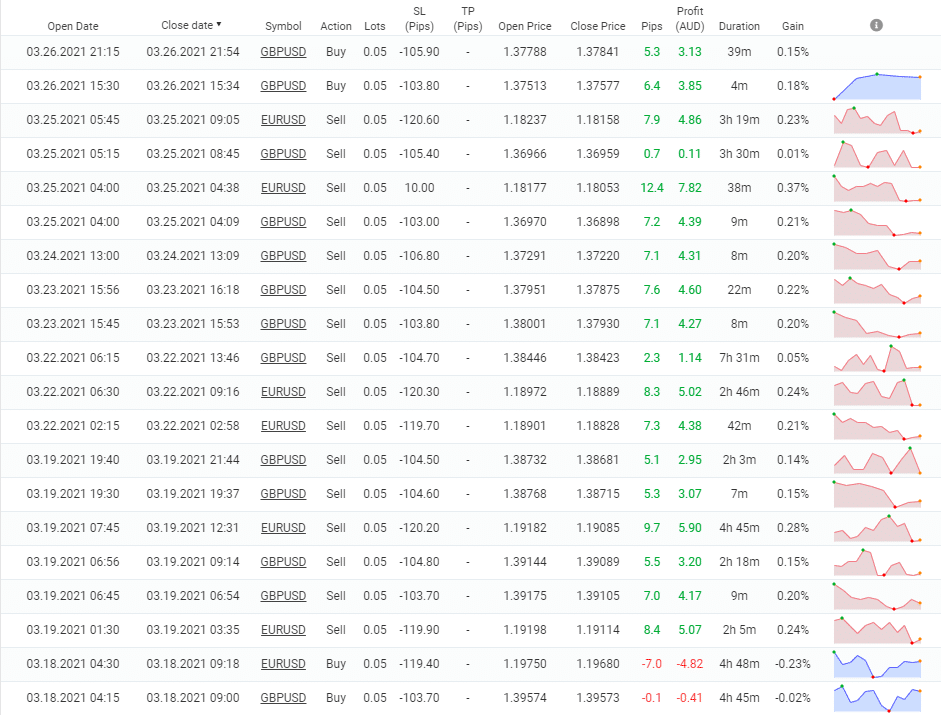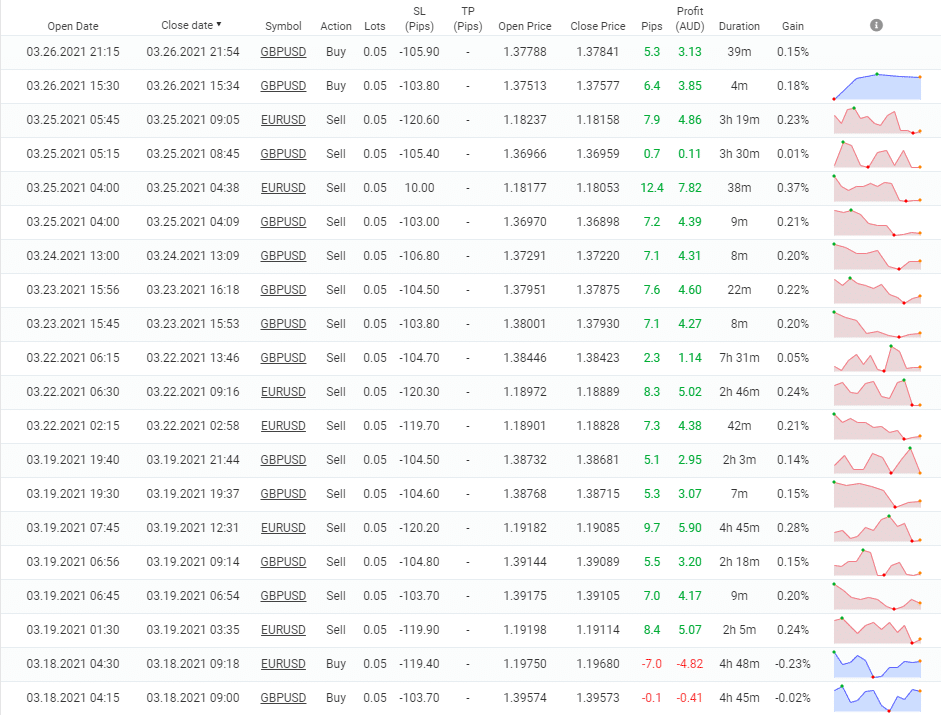 It covers Take Profit levels from the broker. The system can close deals without reaching TP or SL levels.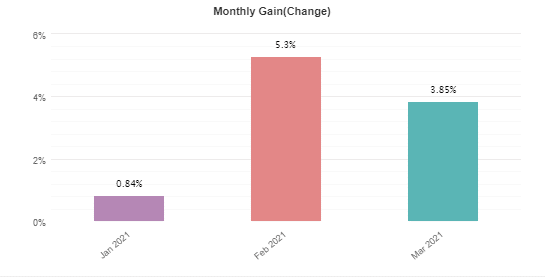 Wall Street Forex Robot closed months with profits in 2021.
People feedback


The company created a Wall Street Forex Robot page on Forex Peace Army. The total rating is 2.85 from 5 based on 18 reviews.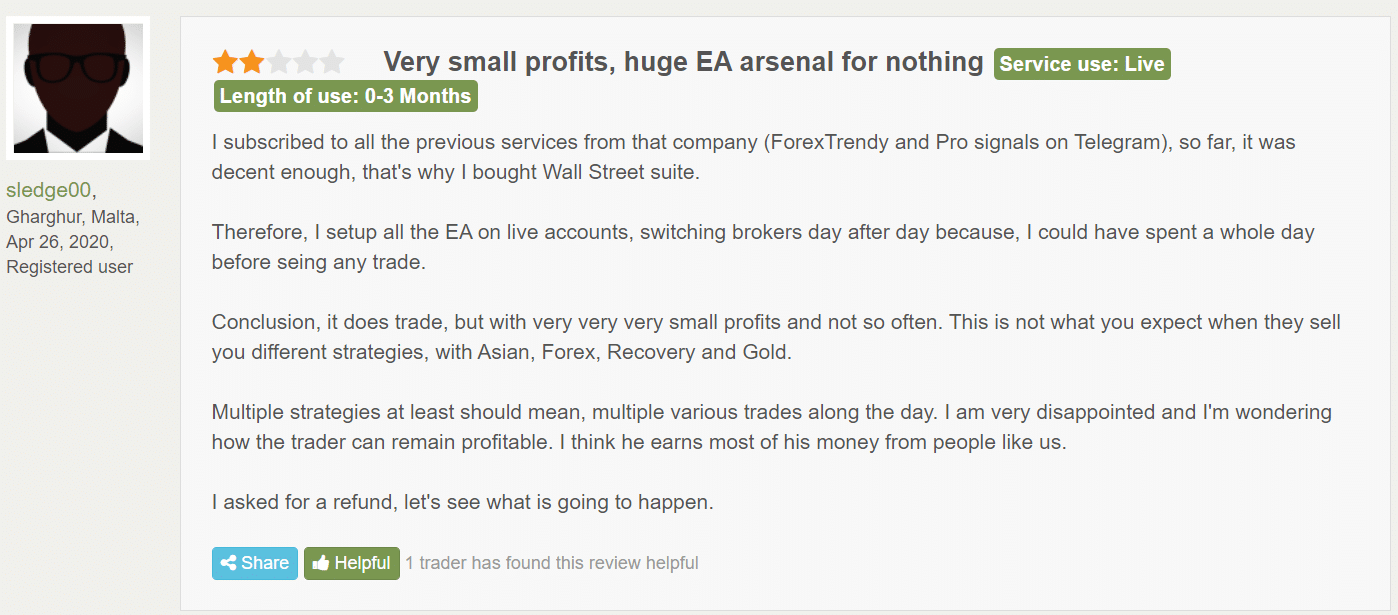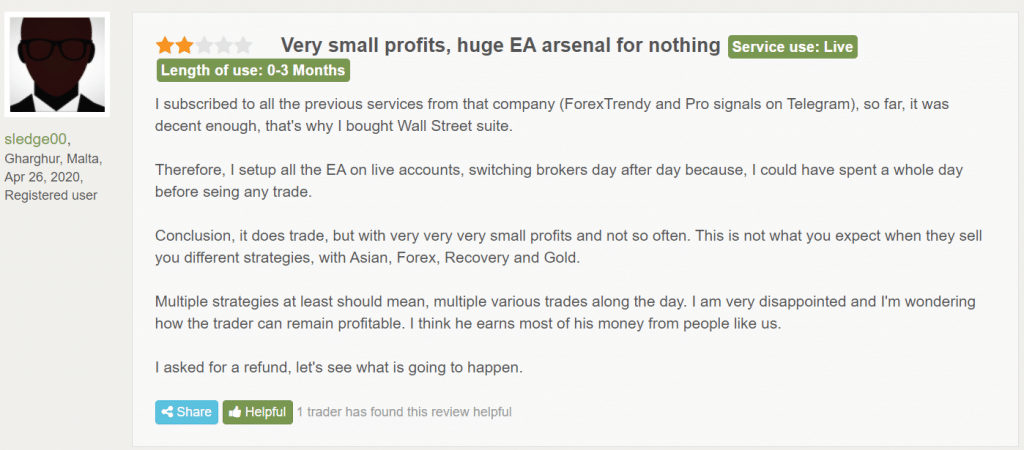 The trading frequency and profitability are far from being great.


This person noticed that the losses aren't big and can be accepted.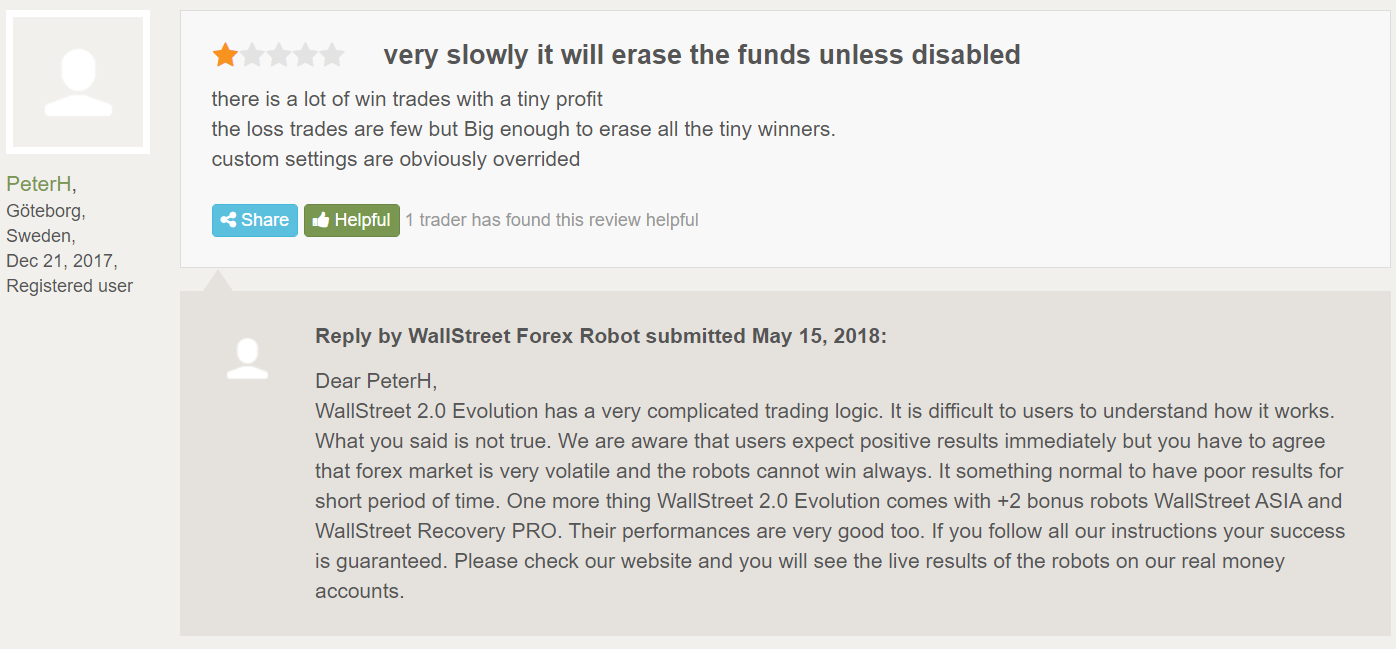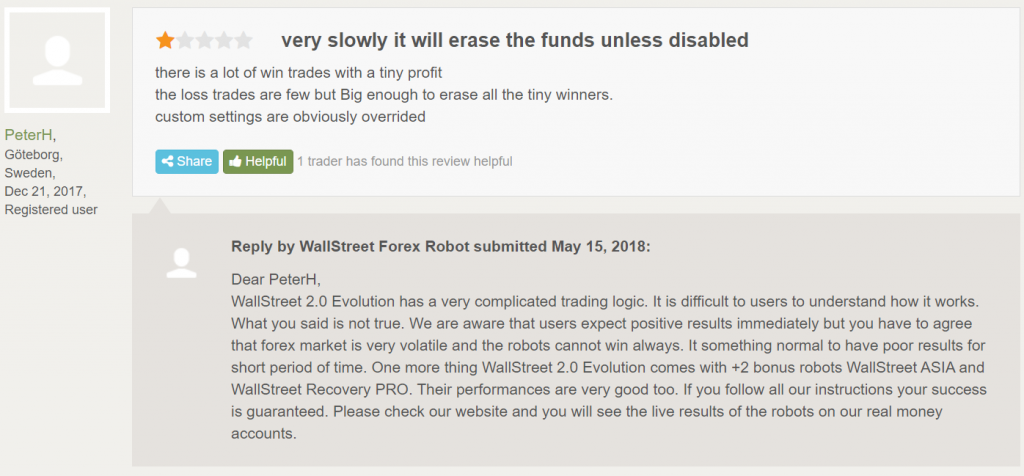 The Stop Losses are so deep compared with Take Profits.
Summing Up
Strategy – score (2/10)
Functionality & Features  – score (2/10)
Trading Results – score (2/10)
Reliability – score (2/10)
Pricing – score (2/10)
Conclusion
Wall Street Forex Robot runs a real account and scalps little profits. The absolute gain chart shows that the system hasn't been working stable for several years or so. We don't know about it as a trading solution for using it on a real account.