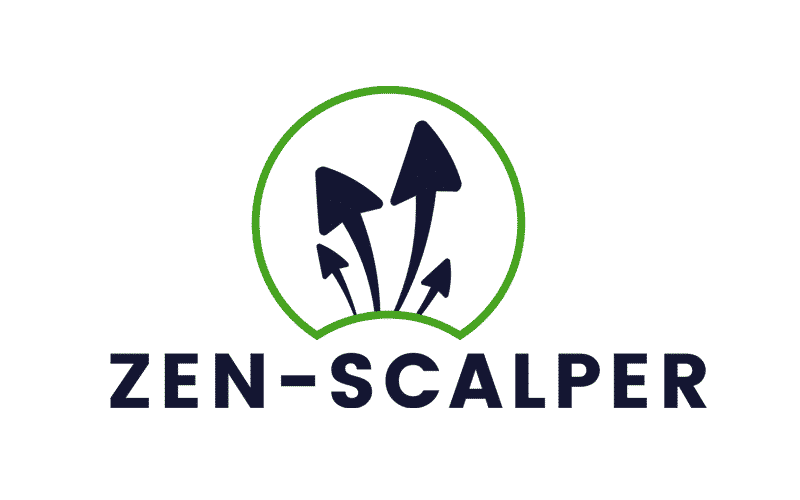 Zen Scalper EA is an expert advisor that scalps profits on the market. The presentation is short as usual for a scalper, but the developers could make a step toward us and make it better. There's a claim written "Zen Scalper EA: No Delay, No Hassle, No Missed Profits. Get Best Profits with Zen Scalper EA." So, we are going to figure out if the system is a viable option.
Is investing in Zen Scalper EA a good decision?
We have never suggested that someone invest in an advisor that is several weeks old. It's a very short period of time to make the final decision.
Company profile
There's no company behind the system. We have just several developers who have designed the robot.
Main features


It's easy to note a block of features with the shortest possible explanations. We have extended them for your comfort in the following list.
The advisor was developed to help people to execute orders automatically.
We can be profitable in "the short period of time."
The advisor focuses on closing orders in a profit.
It's a set and forget trading solution.
The system has profitable strategies behind it "profitable strategy from experienced traders."
Developers provide no proof of this claim.
An expected accuracy can be up to 100%.
It can make our Forex goals real.
There's 24/7 live chat and email support provided.
The system can afford to trade with low-drawdowns.
Price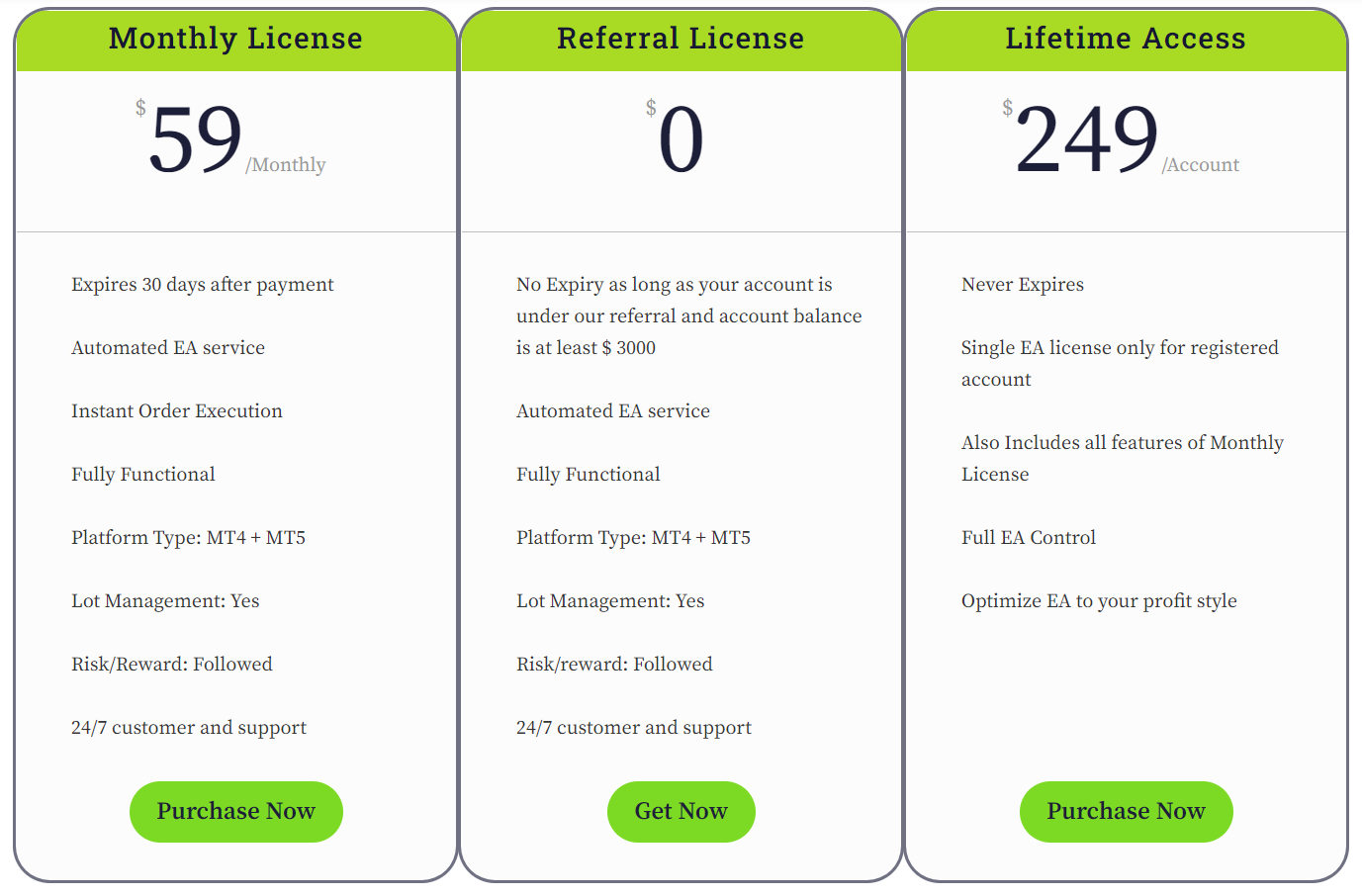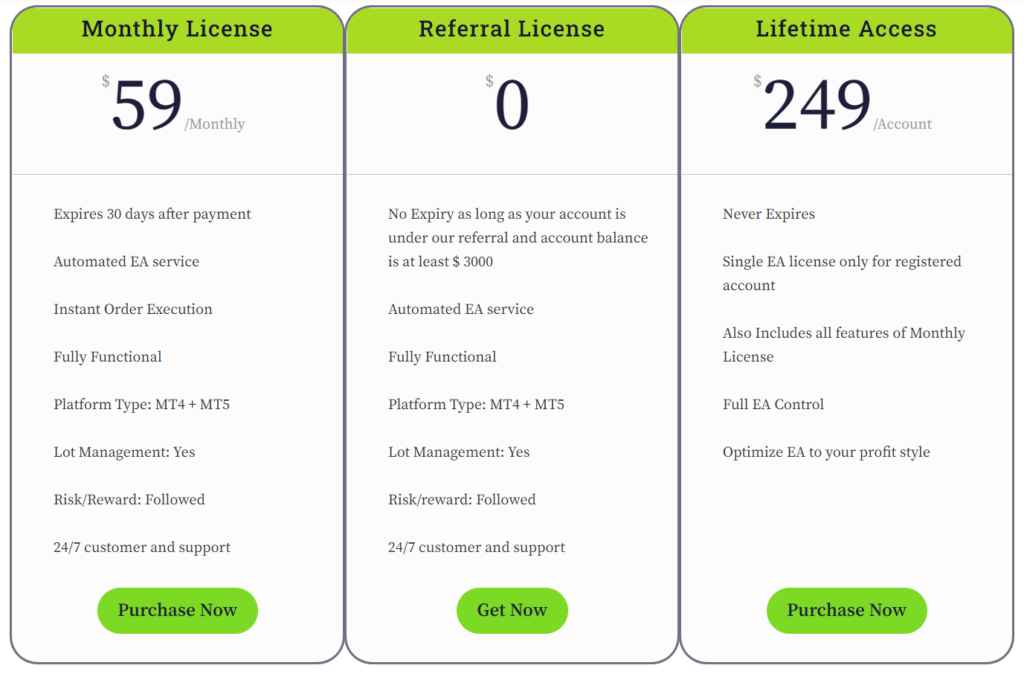 The devs provide us with various possibilities to get started. We can subscribe for it on a monthly basis for $59 only (it's a fair price). We can become a referral and register on a broker using their link, deposit an account at $3000, and get the system to work on it. The lifetime license costs $249 for a single real account. Traders can work on MT4 and MT5. The devs applied a refund policy for 15 days.
Trading results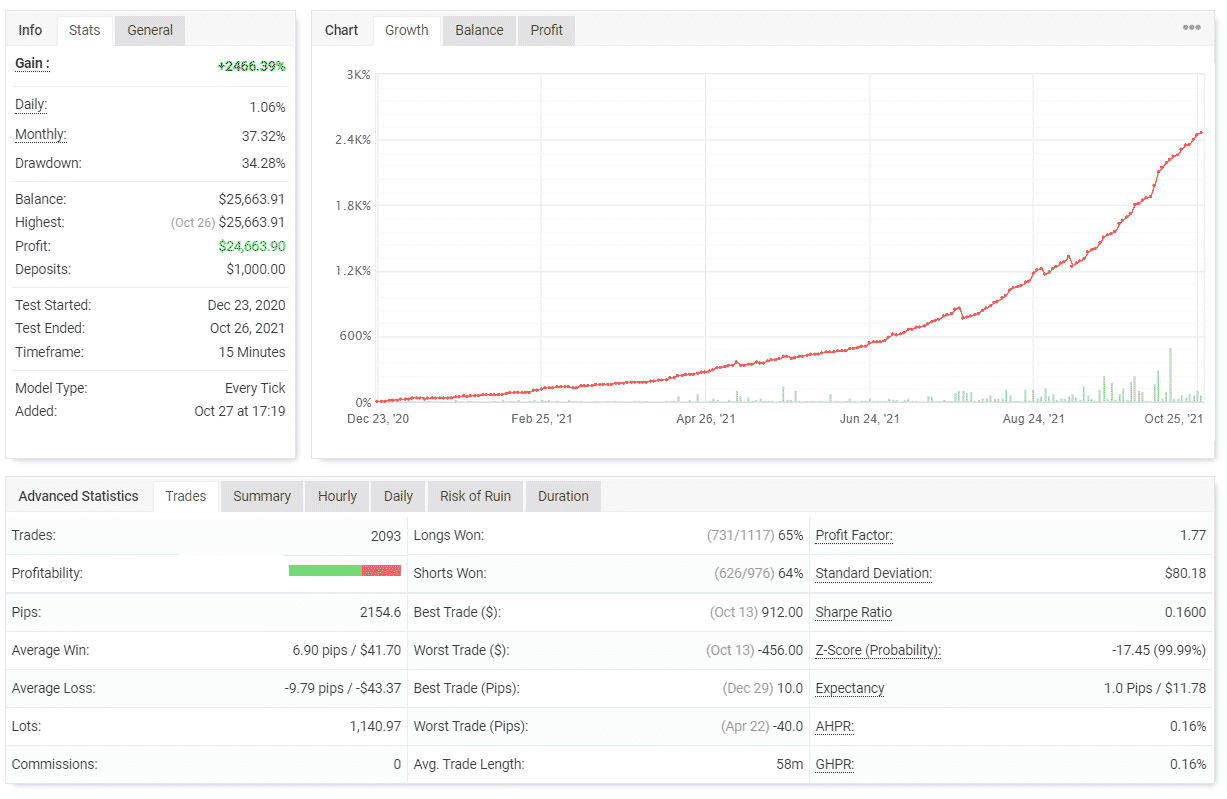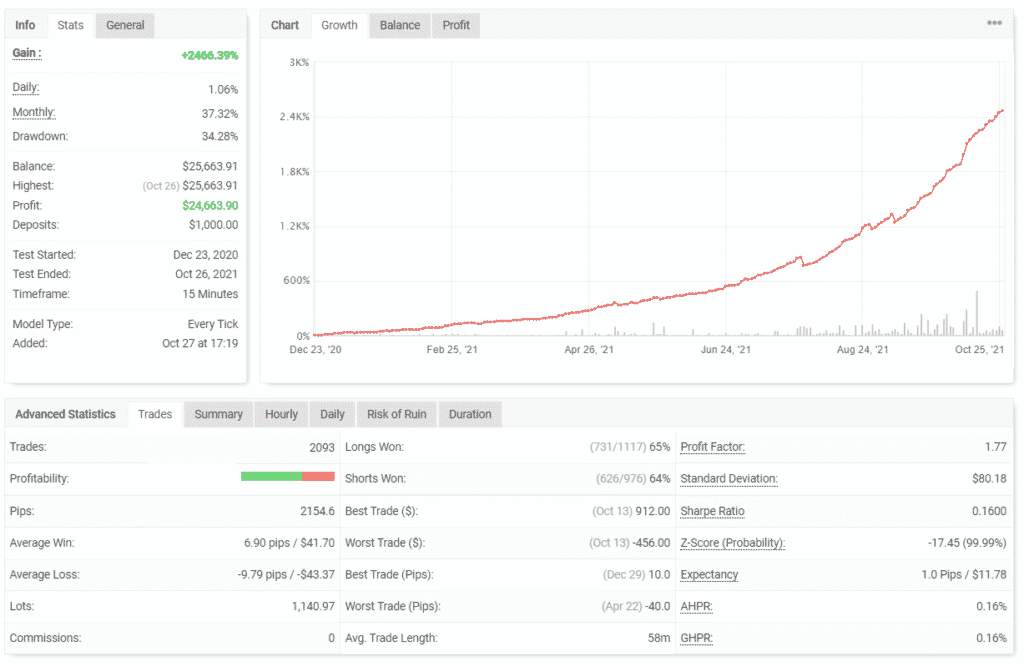 So, we've got an ultimately verified backtest by Myfxbook. There's plenty of systemized data to check. The system could manage to achieve 2466.39% of the total growth. An average monthly gain was 37.32%, when the drawdowns were pretty high – 34.28% as for testing. It has performed 2093 orders with 2154.6 pips. An average win was 6.90 pips when an average loss was 9.79 pips. It traded with an average win rate of 64-65%. An average trade length was 58 minutes. The profit factor was 1.77. It's not so much.


The longs direction was twice profitable – $16051.30.


Thursday with 500 orders was the most traded day.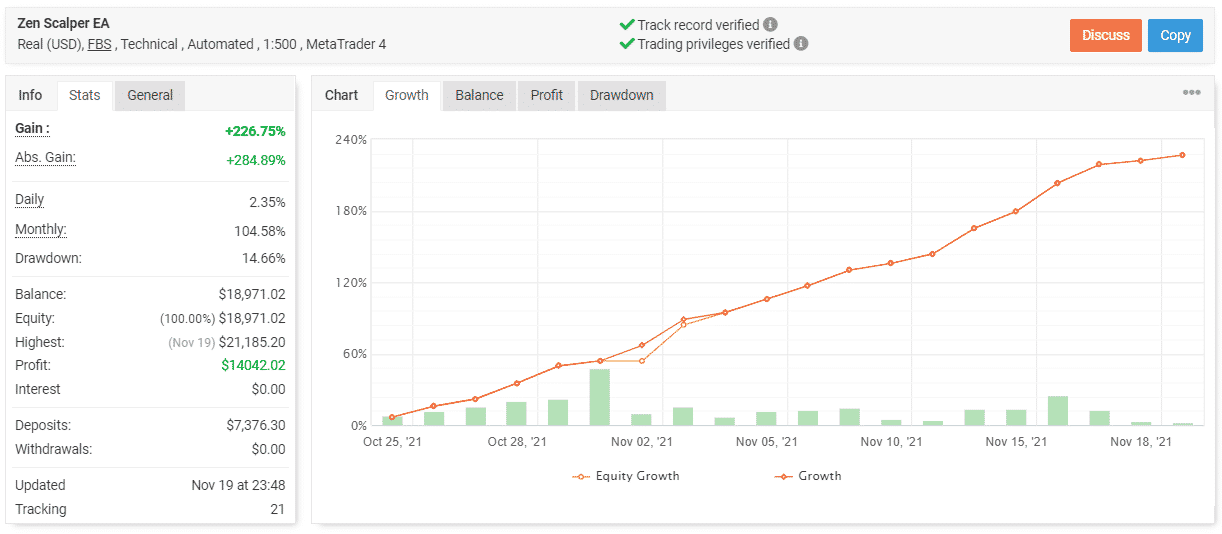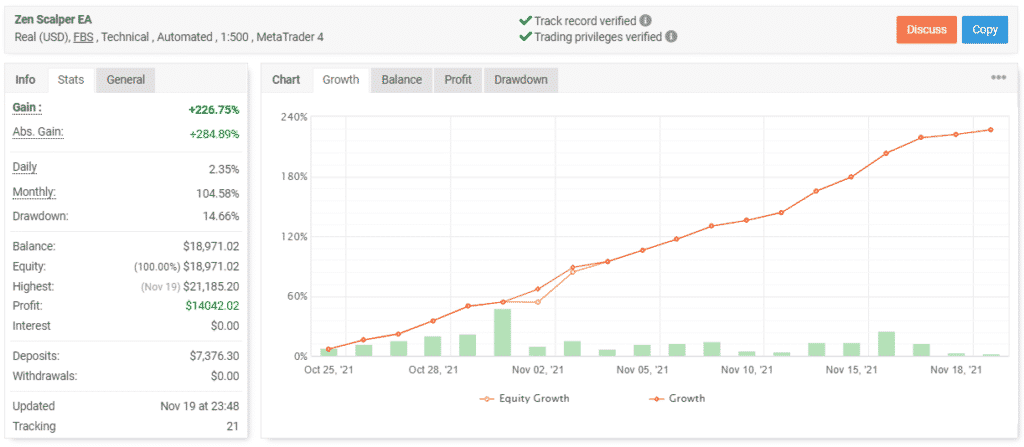 We have a robot running a real USD account on FBS automatically for the owner. The leverage is standardized – 1:500. The platform is MT4. The account has a verified track record. It was created on October 25, 2021, and deposited at $7,376.30 Since then, the absolute gain has amounted to 226.75%. An average monthly gain is 104.58% with 14.66% of the maximum drawdowns. Twenty-one traders track the account results.


It has traded 311 orders with 1821.6 pips. An average win is 10.49 pips when an average loss is -8.47 pips. The accuracy is from 70% to 81%. An average trade length is 2 hours and 25 minutes. The profit factor is 4.41. Everything higher than 1.6 looks good.


The system works with GBPUSD only. We don't know if other pairs are allowed to trade.


There's a low-medium risk to the account to lose 10% of the balance.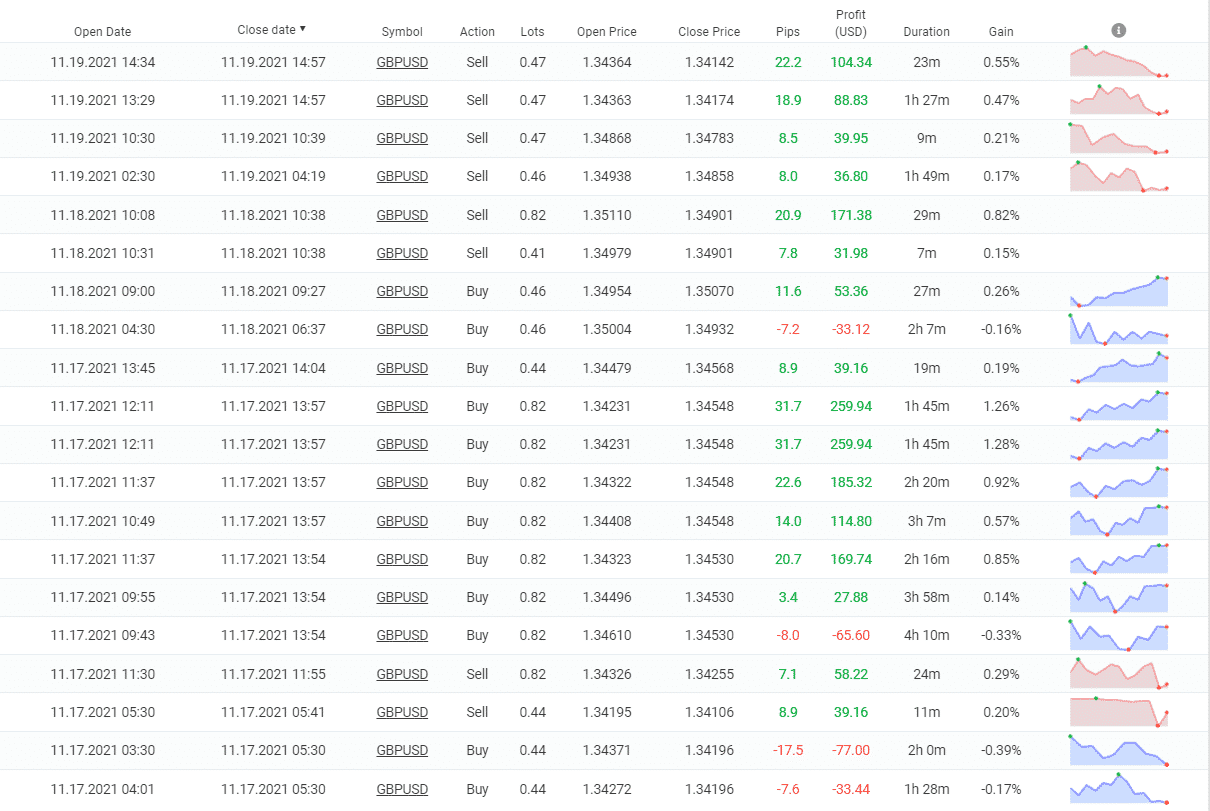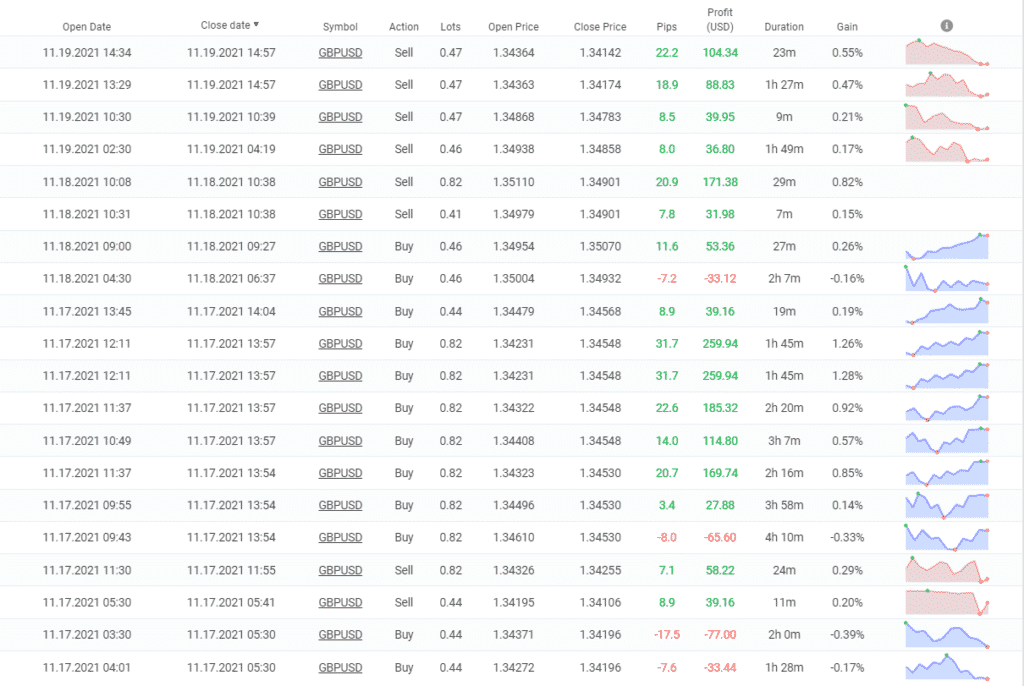 The system uses various lot sizes for trading.
People feedback
The system is too young. As a result, we have no testimonials written. If the system goes worse there will probably be feedback written.
Summing up
Zen Scalper EA is a trading advisor that scalps profits from the market on a real account. It's hard to measure if the system uses a trend or price action strategy to spot the right time to place an order. The system is too young and doesn't look quite trustworthy.