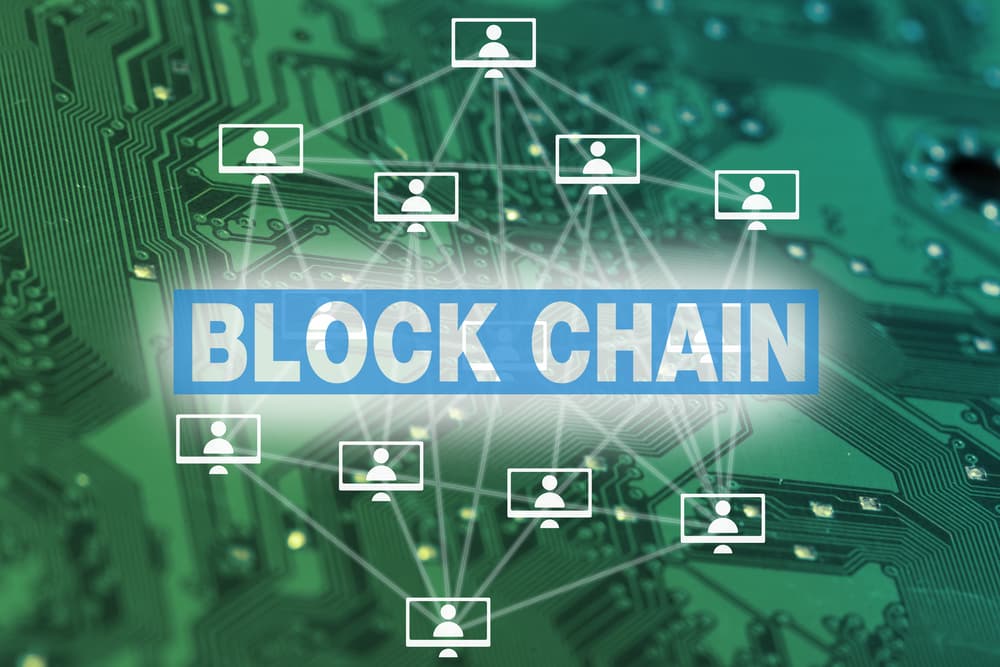 What is blockchain technology?
A blockchain is a distributed ledger that keeps track of every transaction that takes place on a peer-to-peer network. This method eliminates the requirement for a central clearance authority because participants can confirm the transactions themselves.
Fund transfers, trade settlements, voting, and numerous other difficulties are examples of possible applications. Blockchain and other collaborative technologies promise to improve commercial procedures between organizations by reducing the "cost of trust" significantly.
Outside of Bitcoin, the following is an examination of the most popular kinds of blockchain.
Ethereum
Ethereum is a distributed, open-source blockchain platform with its own digital currency, Ether (ETH). When it comes to decentralized smart contracts, Ethereum serves as the backbone for many others.
Despite the fact that Bitcoin is and always will be known for introducing the world to cryptocurrency, Ethereum has the potential to be even more revolutionary in the financial sector. Other important advances, such as the fast growth of DeFi (decentralized finance), have helped Ethereum regain prominence as the blockchain app platform of choice.
With all the main NFT platforms, such as OpenSea, Rarible, and Decentraland being built on Ethereum, Ethereum is now leading the market in the NFT field as well.
However, as Ethereum's network activity has grown, new difficulties and challenges to its capacity have emerged, including high gas fees and slow transaction rates.
With its core developers working nonstop to improve the blockchain's functionality, Ethereum has created new opportunities for competitors to rise to the occasion and gain additional revenue from crypto projects all around the world. In addition to Ethereum compatibility, most of these new blockchains also provide a slew of improvements, including faster transactions, shorter processing times, and a host of other benefits.
Cardano
A proof-of-stake blockchain, Cardano was developed by Charles Hoskinson through peer review. In order to use the platform, validators must put up some of Cardano's native ADA coins as collateral. The ADA cryptocurrency has recently attracted the attention of investors and is enjoying a great year.
The blockchain network revealed in the second quarter of the year that block production on the network is now 100 percent decentralized. To put it another way, the platform's community of stakeholders are now entirely in charge of block generation and distribution.
Comparatively, Bitcoin is said to be dependent on ten major mining pools, which are responsible for more than 80 percent of block output. Because of this, the network is less vulnerable to 51 percent assaults and faces fewer other serious dangers as a result of being entirely decentralized.
Potential investors in ADA will undoubtedly be encouraged by this tremendous achievement. In addition, Cardano just finished a hard fork upgrade that will allow smart contracts to be integrated into the blockchain in the near future.
Cardano's ascent to the crypto market's top 5 ranking by capitalization is due in part to its reputation as one of Ethereum's key competitors.
Polkadot
Polkadot is a blockchain framework that enables interoperability between its individual blockchains (parachains). Due to its parallel processing abilities in transaction execution, it has the ability to overcome common blockchain core concerns, which enable it to work more efficiently than Bitcoin or Ethereum. Many believe Polkadot has the potential to be the next big thing after Ethereum.
This is because it offers technical independence to developers as well as easy access to functionalities. Polkadot also has a lower transaction fee than Bitcoin. The market's desire for Polkadot's token has grown tremendously as Defi's value increases.
Binance Smart Chain
Binance Smart Chain (BSC) contracts were first released at the end of August 2020, making it a relatively new smart contract blockchain. When Binance Chain launched in April 2020, BSC was established as a complementary blockchain to it. Prior to that, BNB was a standard ERC-20 token developed in conjunction with Binance, the world's most popular cryptocurrency exchange.
BSC is also compatible with Ethereum's smart contracts. Therefore, Ethereum-native applications can easily convert to BSC and benefit from quicker speeds as well as lower fees. As a result of Ethereum's frequent network issues, BSC has emerged as a viable alternative for applications looking to make the switch.
Solana
Using the permissionless characteristics of blockchain technology, Solana aims to deliver decentralized finance (DeFi) services. The Solana protocol aims to make it easier to develop decentralized applications (DApps). Its goal is to make the blockchain more scalable by combining proof-of-history (PoH) consensus with the underlying blockchain proof-of-stake consensus.
Retail traders and institutional investors alike are interested in Solana's hybrid consensus model due to its uniqueness.
PoH, a new trustless technology developed by Solana, prioritizes quick transactions. For example, PoS is a blockchain validation process that requires a conventional timestamp, while PoH establishes a long chain of hashed transactions without requiring consensus with other nodes. The Solana blockchain can now process transactions at a rate of up to 50,000 per second, thanks to this method.
In summary
The simplest definition of blockchain technology is a distributed, decentralized ledger that keeps track of the ownership history of digital assets. Since the data on a blockchain cannot be changed, it is a credible disruptor for the business world.