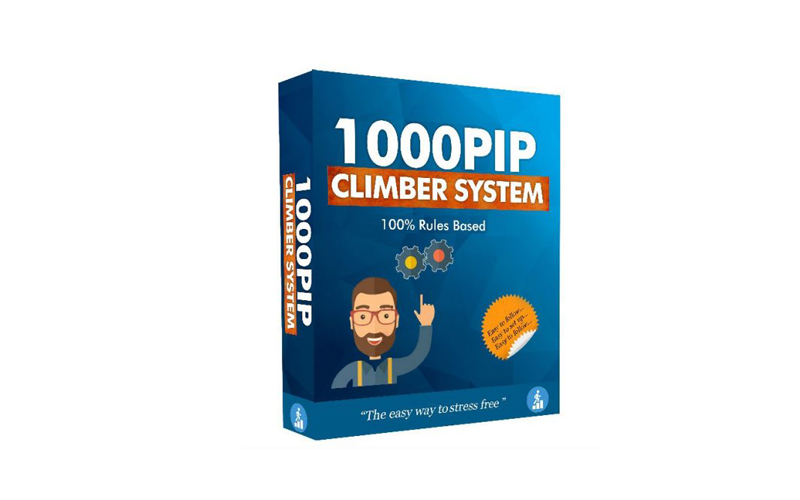 1000pipClimberSystem is a robot that trades based on a "100% rule-based system." Every EA trades using a 100% rule system. So, this statement can rock only people who don't know anything about Forex.



There is a five-star clickable banner from an Investing site. Having clicked on it, we've found ourselves on the broker page with a list of brokerage houses.
Is Investing in 1000pipClimberSystem a Good Decision?
We're completely sure that we don't have to hurry before checking trading results and EA's features.
Company Profile

1000pipClimberSystem works with a Clickbank. So, we'll be able to get refunds for sure.

The company offers a rich offer to get 50% for every sale when the standard affiliate profit is only 30%.


It seems like the devs don't care about the site and its updates.
Main Features
Let's come back to the EA and its features:
The system was designed for the MetaTrader 4 platform.
It provides information on upcoming trades, providing Entry Point, SL, and TPs.
The system provides all possible notifications.
The devs avoid telling about the system much, noticing only that it's "highly advanced and has been rigorously tested."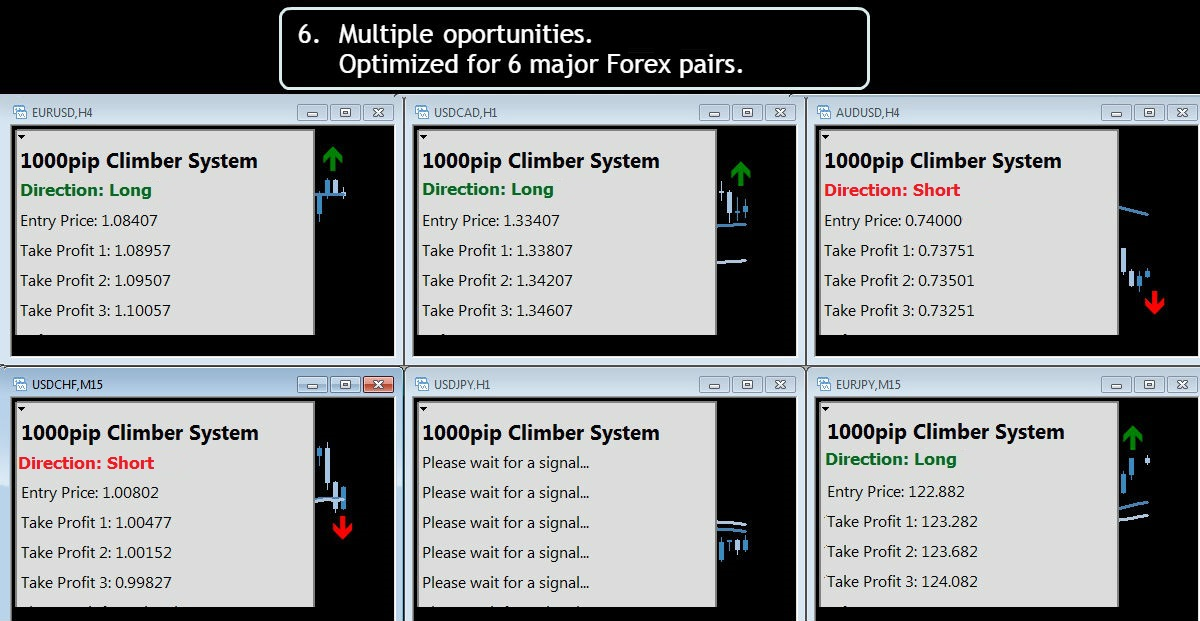 Notifications have all the mentioned parameters.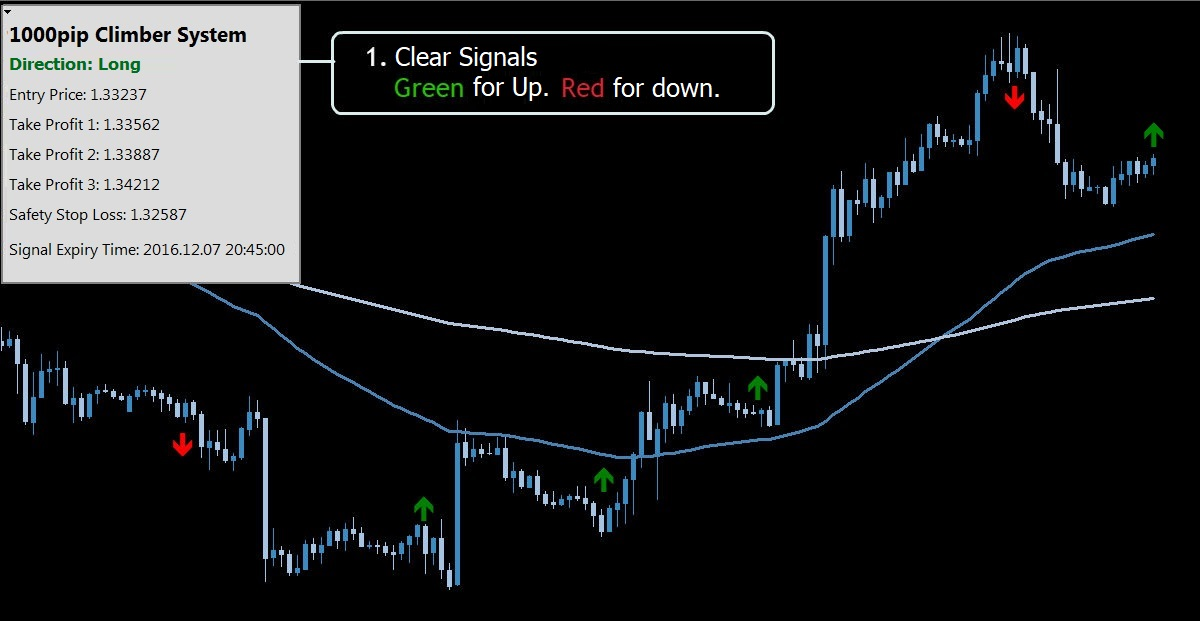 As we can see from this screen, it's a common download-free BUY/SELL indicator with Moving Average (50).
It's weird because the time of a signal was 2016 year and the devs started providing service and have trading results in 2018.
All signals are shared as pending orders. So, we have enough time to open an order and catch the trade time.
The system can be delivered only within 48 hours.
The robot works well only with major currency pairs.
It performs on M15, H1, and H4 time frames.
Price

A common sale we've seen was changed to Black Friday Sale. The software costs $97 for a copy. The pack includes a user manual to help us set everything up and support.
Trading Results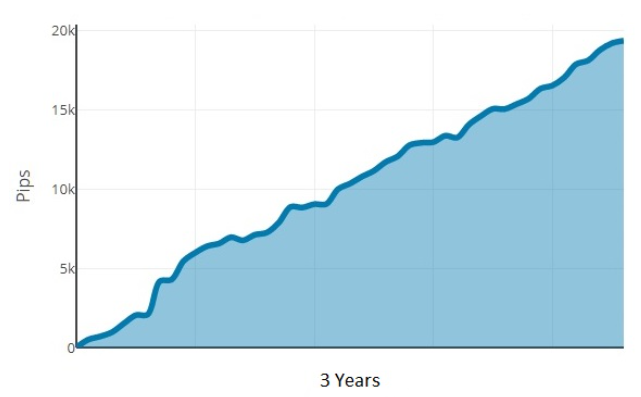 We have several unclickable pictures:

They force us to trust these pictures blindly as backtests or trading results.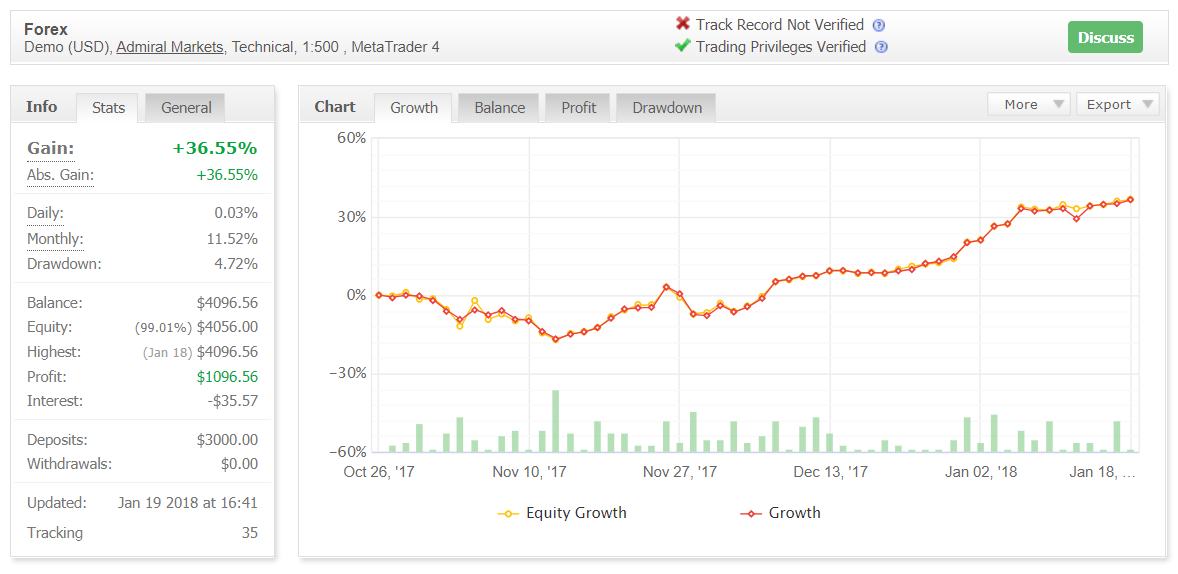 It's a demo USD account without a verified track record. There could be removed parts of trading results. The owner traded on Admiral Markets, using technical indicators with 1:500 leverage. The software worked on MT4. The account was created on October 26, 2017, and funded at $3000. An absolute gain was +36.55%. An average monthly gain was +11.52%. The maximum drawdown was little (-4.72%).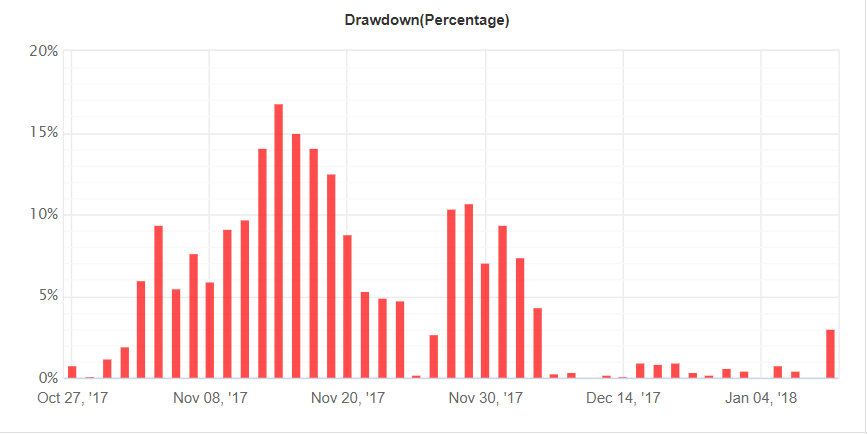 The drawdown chart shows that the maximum drawdown was up to -17%.

The trader closed 282 deals with 1518.8 pips. An average win was 28.63 pips, while an average loss was -30.95 pips. The win-rate was 57% for a BUY direction and 65% for a SELL one. An average trade length was over sixteen hours. The Profit Factor was 1.35.

The EA traded six symbols, where the most active traded were EUR/JPY and USD/JPY. Anyway, most profits were provided by EUR/JPY (+$569.58) and USD/CAD (+$404.16).

The traders traded wildly. There's no specific time to open trades.

The weekly chart looks like another bad joke. Thursday was the less traded day.

The traders worked with a little risk to the account balance.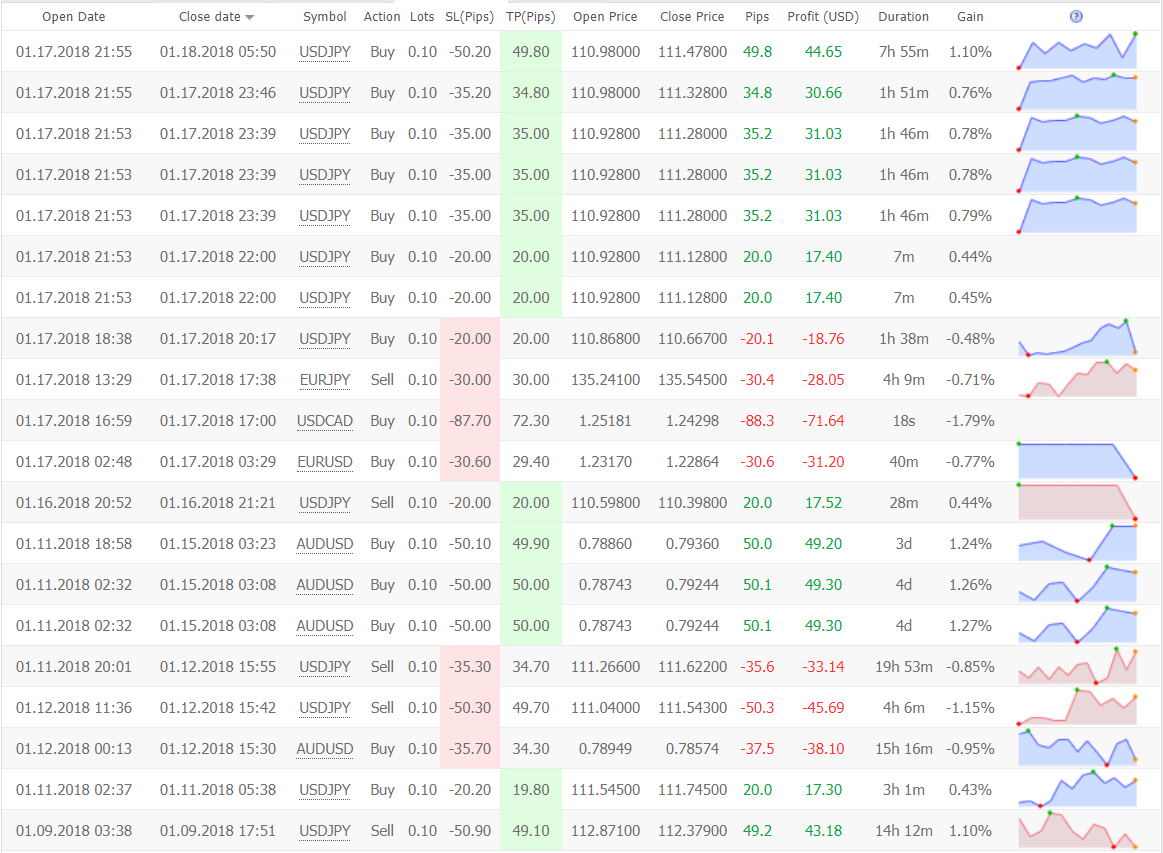 As we can see from the trading results, Stop Losses and Take Profits varied for the same currency pairs. We don't know if they were set SL and TP levels manually or by the software.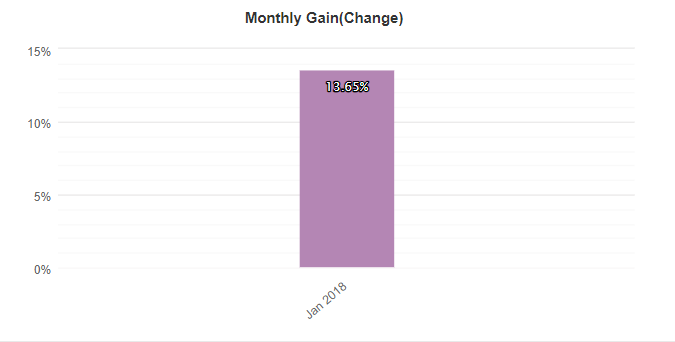 The first two months were closed without profits. If the last two months were that good, why would the dev start trading on the real account?
People's feedback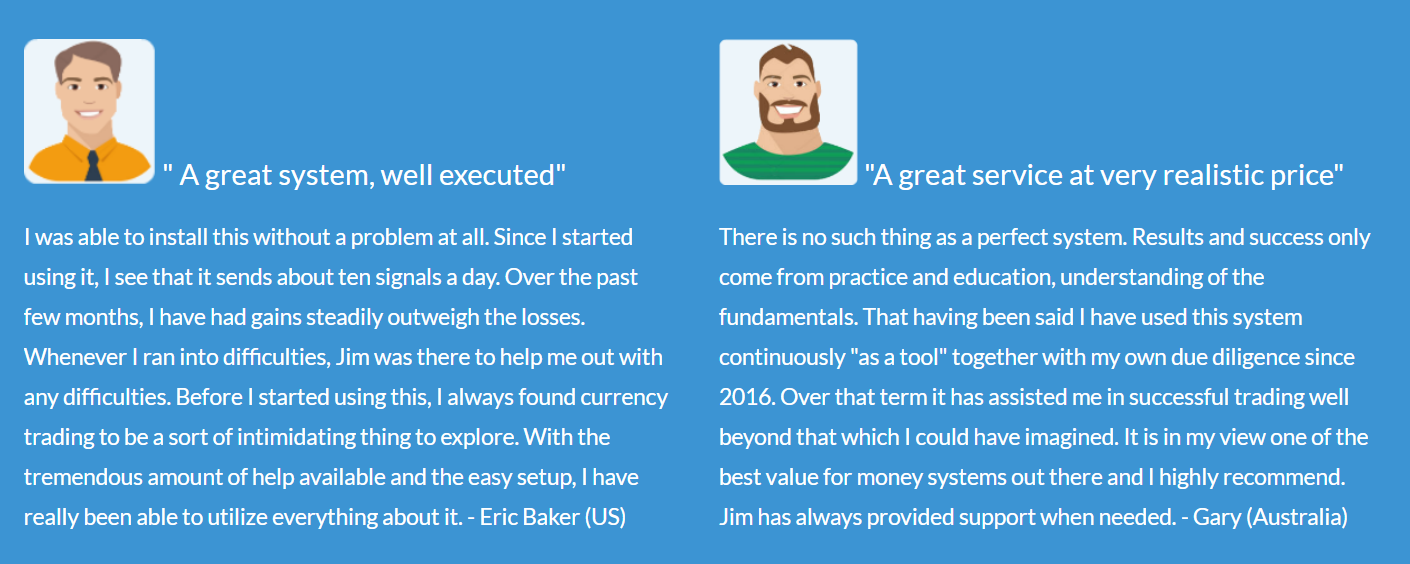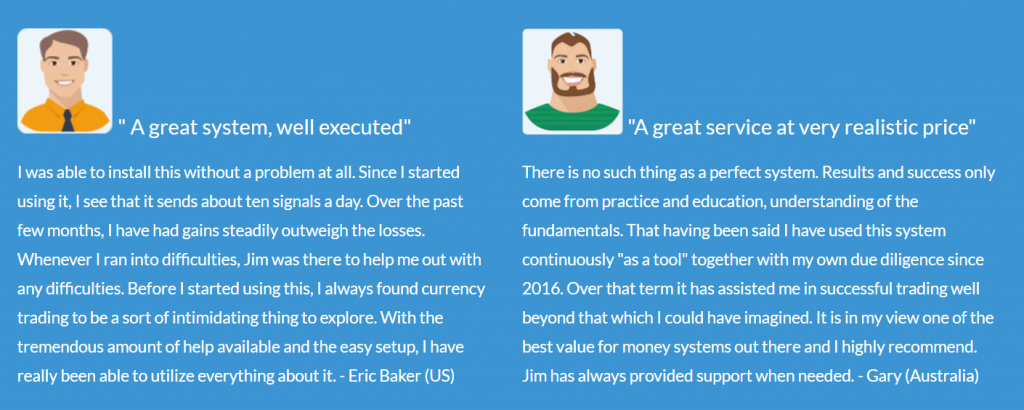 There are four fake testimonials. First, they are well-written. Usually, people write with many mistakes, emotionally, and without structure.
Summing Up
Strategy – score (2/10)
Functionality & Features  – score (1/10)
Trading Results – score (0/10)
Reliability – score (2/10)
Pricing – score (1/10)
Conclusion
1000pipClimberSystem is a several years old software based on download free buy/sell indicator. The developer provides little explanation about it. Trading results showed that the developer got bored with trading and stopped. If the software was good, so, there'd be no single reason to stop trading. It's common sense. Now, in 2020, the software is out of place even during a sale.