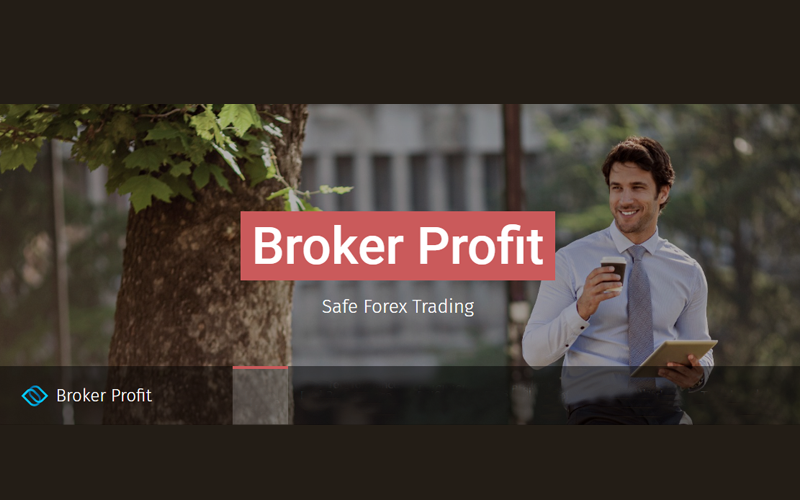 Let's talk about a Broker Profit signal service.
The presentation seems like a scam. First, the name of the robot is weird. Why is Broker Profit if you should care about Trader Profit? What does Tovabbiak mean?
Is Broker Profit a Good Signal Service to Invest?
Checking trading results we have noticed that in the last three weeks the robot performed much worse than during all periods before. There were Profit Factor like 10, 20, even 88, but it's -7.9 right now. Paying money for that result would be a strange decision.
Company Profile
We know little about the company. There are no LinkedIn, FPA, or TrustPilot profiles. The presentation tells us only about where the company is located.

The company is from Hungary and has no email service. Have you ever heard about a successful Forex company from Hungary? We never have.
Main Features
Let's figure out if Broker Profit provides viable signals to trade. There are little features:
The signals are generated on the master account, and we can follow them on ours.
We can make a solid income with minimum efforts.
The robot behind signals generates a good profit in every market condition.
The developers provide a 3rd-party verified account to check results.
In order for a miracle to happen, we have to register an account on a broker if we don't have one and install Trade Mirror that allows copying trades from their account to ours. The developers provide us with the complete guide on what we have to do step by step:
We have to download FxBlue's version of Trade Mirror.
Open a real account on a broker.
Manage all settings in our MT4 terminal.
Open a chart with any symbol on any time frame.
Copy in Data Folder .dll files from FxBlue and restart MT4.
Manage FXBlue Mirror settings.
Fill in all required data, including username and password.

Price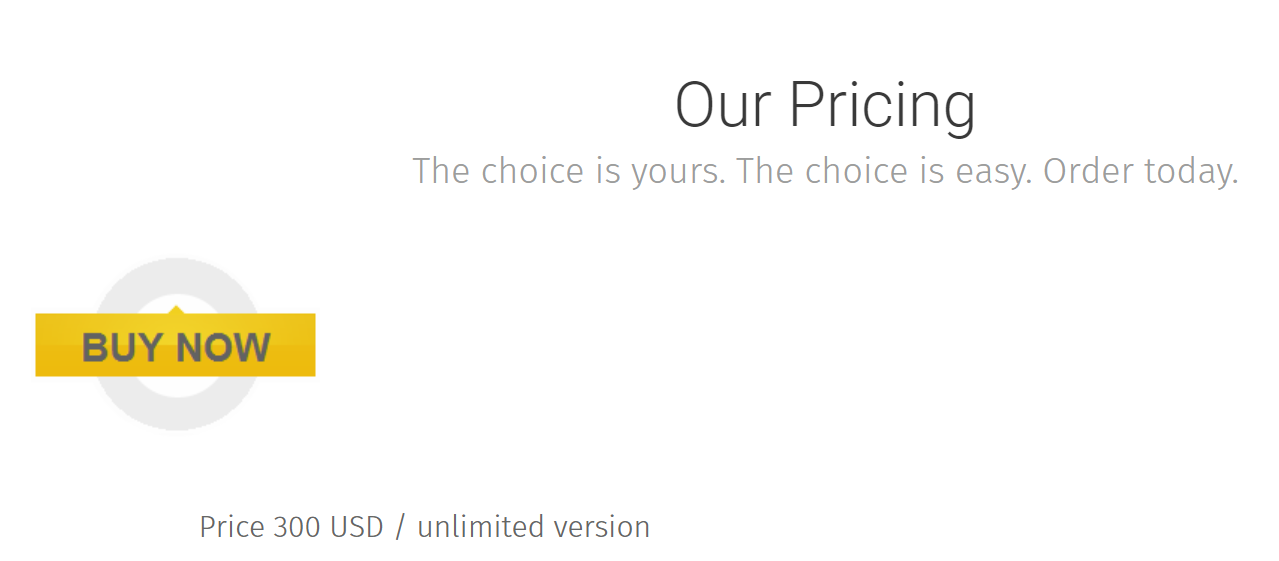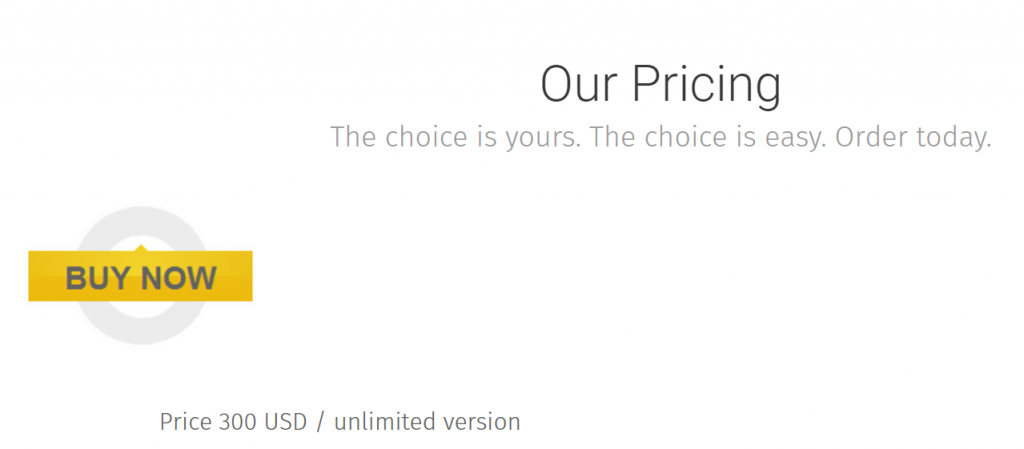 Their pricing is scam-like. What do they sell: signals or EA? It's unclear. What does an unlimited version mean? Is it a lifetime version, or there's a limited version? What'll get outside of a version of a "product?" Will there be a money-back guarantee, support, updates, and so on? Everything that's important for us is untold.
Trading Results


It's a real USD account that was deposited and withdrawn several times. As we may notice, the deposit was withdrawn to "the ground." It means the trader doesn't trust his or her EA.


The robot trades for almost half a year (149 days). During this period, the EA provided +260.3% of the total account gain. An average monthly return is +30.3%. The maximum drawdown was only -11.4%. It's nothing for profitability like that. The win-rate across Longs and Shorts is 70.5%. The Profit Factor is quite high (2.59). Trade frequency is 2.4 trades daily. The most favorite symbol to trade was GBP/USD (over 47% of all trades).

An average trade length is a bit over a day. The average win (+27.25) is higher than the average loss (-25.19).


The best Profit Factor has EUR/GBP (15.93) and AUD/USD (10.58). The worst one is on EUR/AUD (0.10).


Sell direction brought three times more profits.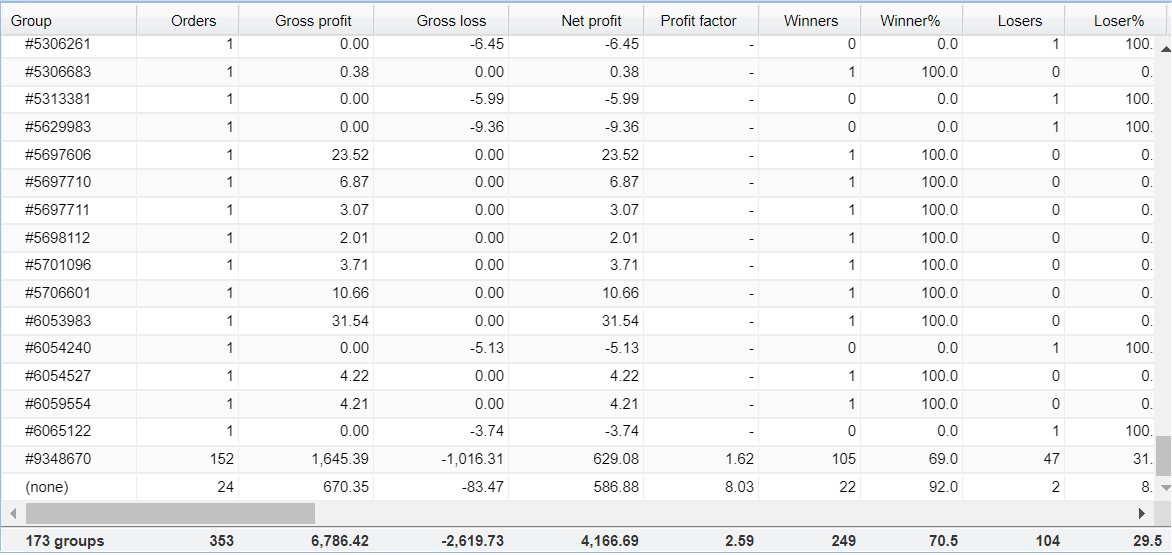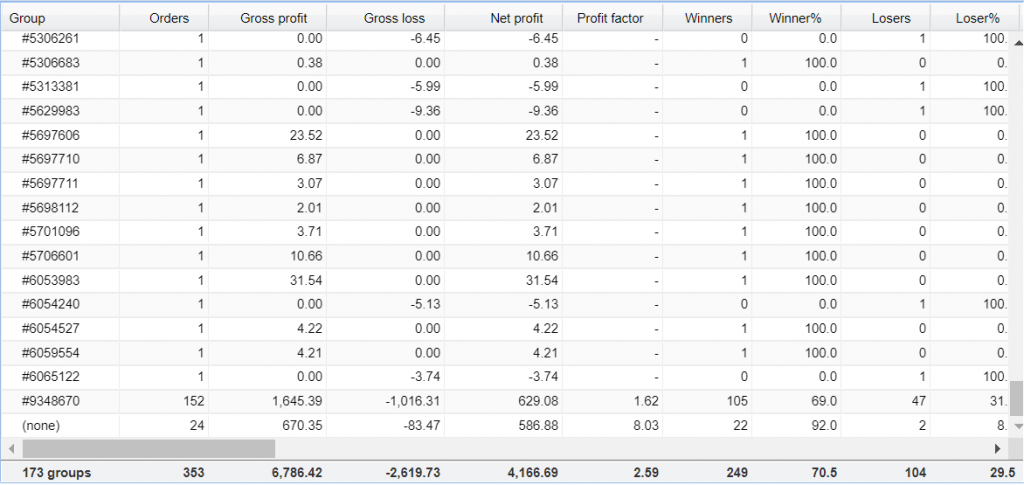 The EA has 173 trading patterns, where #9348670 (152 orders) is more frequently used.


Like it should be, the mid-week is the best time to make profits.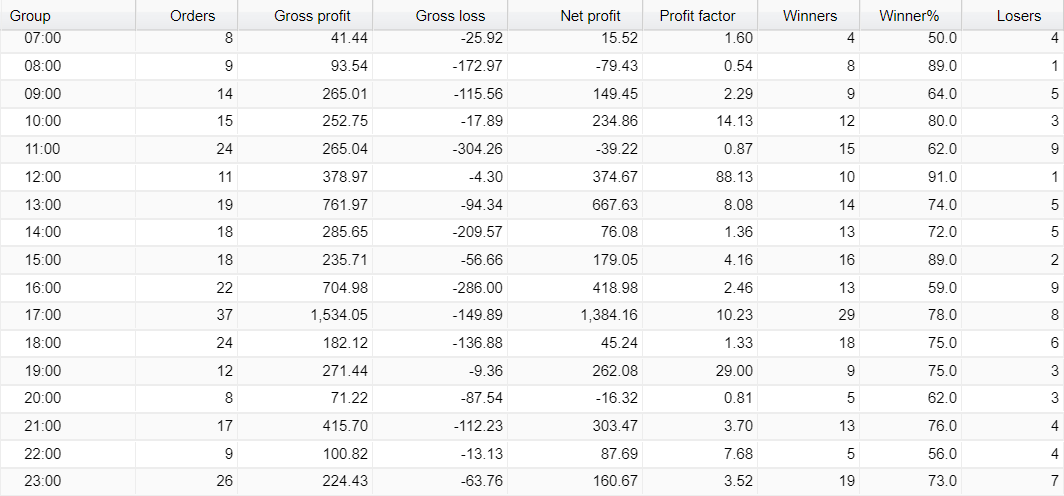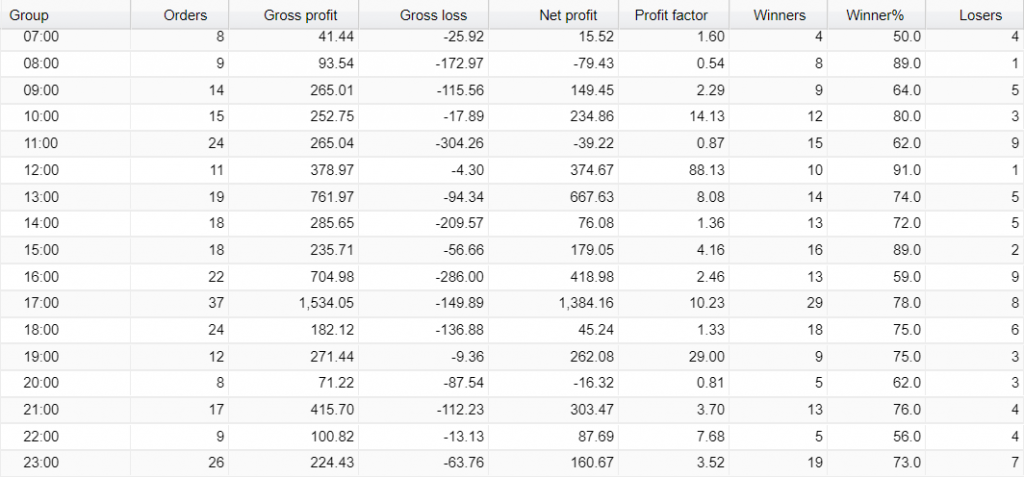 The most active hours are during European and American sessions.


October's results look horrible. Probably something changes in trading style or in market conditions.
How to get signals for free?
There's a way to try the service for free.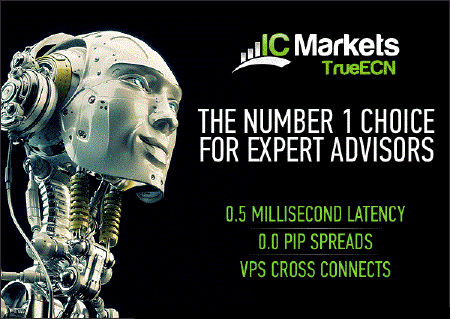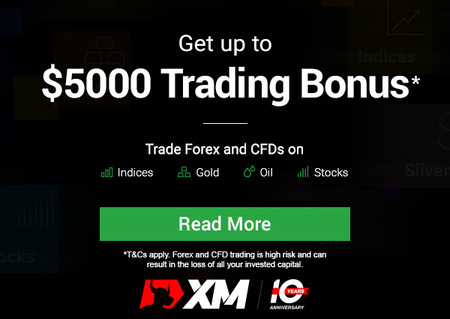 For getting the signals we have to follow the next steps:
We have to register a real account on one of the brokers: IC Markets and XM, using their referral link.
The account has to be Standard one. Mini and Micro accounts are not allowed.
The minimum deposit requirements are 2000 USD or EUR.
The leverage should be 1:500.
After opening an account we have to prove by sending an email to the vendor.
The message has to include an account number and an investor password.
Broker Profit Review Summary
Broker Profit has a strange and ill-informed presentation. There's a trading system that generates profits, but the developers don't want to share information about its features, strategies, risks, account balance, and margin requirements. It traded quite well until October. The last three weeks showed that something was broken and the robot or a trader can't make profits with the providing 30% of the monthly gain how it was before. $300 for uncertainty is a sky-high price. Btw, pricing is weird too. It looks like the devs wanted to tell us as few as possible. So, now it's not a service to follow.