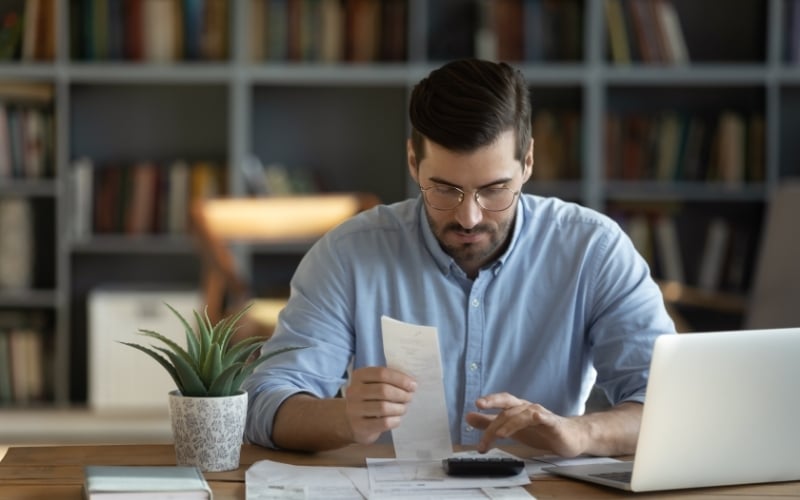 Are you struggling to handle your finances? Earning well but still unable to save enough? Living with a strict budget can help relieve most of the undue tension that spending beyond your limits is bound to cause you. Read on to learn what budgeting is and the significance of living on a budget for a stress-free life.
Budgeting explained
Budgeting is essentially the process of planning how you will spend your limited income. This spending plan allows you to take financial decisions well in advance and determine what part of your money can be allocated to your needs and wants and what portion should be saved for future use.
Living on a budget is highly effective in getting more of your limited financial resources. A budget is The process of budgeting can be approached in various ways – you can choose to start out simply with a pen and paper, navigate using a spreadsheet, or even use an application.
Contrary to popular opinion, a budget does not limit your freedom – in fact. It actually gives you the freedom to spend your money in the right way. Spending on a budget will eventually help you to strike a balance between the quantum of money coming in (your income) and the funds going out (expenditure).
Why do you need a budget?
When you are young, you are most likely to 'live for today,' paving the way for unchecked spending. If you use up your hard-earned money without a proper plan or spend more than you are capable of paying back, you will limit your spending capacity in the nearest future as a significant part of your income will be consumed in clearing debts.
To avoid such a situation, budgeting is the key to getting ahead. It enables you to track your expenses and stay focused on your long-term financial goals that might include saving up to buy a house, a luxurious car, or even taking that trip you've been planning for years! Budgeting does not mean NOT spending – but by prioritizing your expenditure, you will actually be able to spend smartly on things you actually want/need. All this while also setting aside a particular sum each month towards your saving goals.
It is always advisable to adopt a budget in the early 20s-30s to leverage the golden years of compounding and save for your retirement. For instance, if at the age of 25, you invest $50,000 in an option that grows 7% annually; you will get a hefty sum of $800,000 at the end of 30 years. This suggests that the earlier you start, the lesser investment is needed per year to reach your retirement goals.
Tips on how you can plan your budget
When it comes to money management, if you fail to plan, you plan to fail. Creating and sticking to a plan is the number one requirement to lead a fiscally responsible lifestyle. However, there is no one-size-fits-all approach. Here are a few tips to help you design a budget that streamlines your reach to financial security.
Compute your net income
Before you draw an expenditure plan, calculate how much you make. Make sure to include all consistent sources of income and then proceed to deduct the taxes, 401(k), social securities, and spending account allocations. The figure left in hand is your net income, which forms the basis of creating a budget.
Keep an eye on your expenditure
Keep tabs on your inescapable monthly expenses. Fixed expenses include mandatory payments like loan repayment, rent, utility bills, while variable expenses cover the money spent on essentials like food, gasoline, and entertainment. Allocate sufficient money to each of these buckets. Prior expense records can give you an overview of the amount required.
Enlist your personal monetary objectives
Statistics reveal that if you write down your goals, you have an 80% chance of accomplishing them. So, jot down your pecuniary priorities and assess what quantum of funds you need to keep aside per month in order to fulfill them.
Emergency fund
While budgeting, you must accord equal importance to the emergency corpus. By doing so, you sign yourself up for relief in case of suffering hardships like job loss, accident, or illness. This fund should be able to bear at least three to six months of your regular monthly expenses.
Keep reviewing
A budget is not static – tweak it as per the circumstances. Your expenses might have increased, or you may have attained certain goals, and it's time to chase new ones. Keep revisiting your budget to make sure it suits your needs.
Creating a budgeting strategy
Managing your spending can be quite tricky if you're moving without a specific plan. Factors like unforeseen expenses, irregular income, and unavoidable expenses like loan repayment can set you off-kilter. Budgeting allows you a strategic approach to spending. As mentioned before, the first step is to estimate your net monthly income – if your earnings are greater than your expenses, you're good to go. The extra money can help you clear debts or save for the future. On the other hand, if you find that your expenses exceed your income, you'll need to cut off the unnecessary spending.
Creating a spending journal will give you an exact picture of your spending habits and reveal where your money is actually going. It is a record of every transaction you make on a daily basis for a specified period, like a month. Make certain that you enter each of your spendings; be it as small as a pack of gum. Also, mention the date and the amount spent on each purchase. Then review and identify what changes can be made to your expenditures.
If you don't prefer the old-school money management practices, try your hand at the personal finance applications. This can actually help you stick to your budget with warnings each time you exceed the pre-set limit of the particular expense. You also have the option to link your bank and credit card transactions to stay on track. A few common expense tracking apps are Mint, Expensify, Quickbooks Online, You Need a Budget, Acorns, among others.
Final thoughts
Life is much easier if you have a sound money management system in place – since either you control your money wisely or let it control you. With a set budget in place, you will be more confident at handling your finances and keep the paycheck to paycheck life at bay. It will also cushion you from debts. So if you don't have a financial plan yet, what are you waiting for? Stop thinking and start doing!