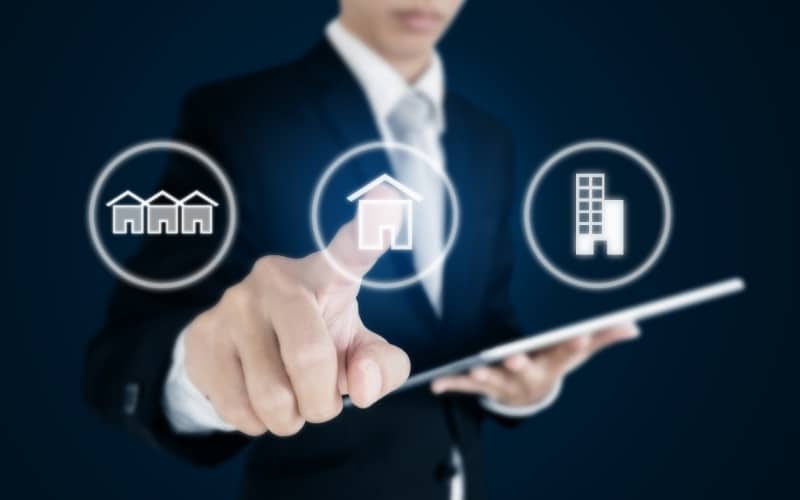 Real estate is a large and dynamic industry with multiple moving parts. In the United States, investors can make money by both investing directly in real estate stocks or REITs. Also, you can make money investing in companies associated with real estate as agents. Most importantly, you can invest in real estate technology companies. This article will look at the five best real estate tech firms to invest in today.
Appfolio (APPF)
Appfolio is a cloud technology company that provides property management services to the leading real estate companies in the United States. Started in 2008, the company has grown to a market cap of more than $5 billion and an annual profit of more than $256 million. In the past twelve months, it has generated more than $30 million in profits.
Broadly, the company offers two main products. Its core product is the Appfolio Property Manager, which provides solutions like accounting, business analytics, and communications. The other product is Appfolio Value + Services, which provides several services such as website building, electronic payment services, premium leads, and utility management.
Appfolio is a fast-growth company that has grown its revenue from just $26.5 million in 2013 to $256 million in 2019. It has also been growing its market share. Also, the firm has the potential for higher margins.
Appfolio, like all cloud companies, is not cheap. Indeed, the company has a price-to-earnings ratio of 172, which is substantial. However, based on the rule of 40, which is a popular method of valuing SAAS companies, its valuation is not all that crazy. It is growing at an annual rate of 30% and has a profit margin of 10%, bringing the total to 40, which is acceptable.
RealPage (RP)
RealPage is a real estate technology company that was started in 1998. The company offers a suite of products that make it easy for large and small property managers to sell, lease and account for their properties. Its services include billing, contact center, payments, leasing, among others.
The company has been on a growth trajectory over the years. It has grown its annual revenue from more than $188 million in 2010 to more than $1 billion in the past 12 months. It has also moved from a loss of $1.2 million in 2011 to more than $48 million during this time. RealPage has a market cap of more than $5.9 billion.
Like other cloud companies, RealPage has a relatively simple business model. It acquires new customers, increases the adoption of its services, and adds new features. This model helps to increase the average revenue per customer. Also, it has grown by leveraging strategic acquisitions over the years.
However, unlike Appfolio, RealPage is not growing as fast. It has annualized revenue growth by about 15%. Also, it has relatively lower margins than Appfolio, which makes the latter a better investment.
Zillow (Z)
Zillow is the biggest online real estate online portal in the United States, with a market cap of more than $22 billion and annual revenue of more than $3.58 billion. The company's main product is its Zillow.com, which allows house-owners and agents to list their houses and attract customers.
It also owns other leading brands like Trulia, Hotpads, Zillow Rentals, Zillow Offers, and Zillow Premier Agent. Zillow Offers, its newest product, is a large-scale version of house flipping. The company buys homes, renovates them, and then uses its large business to market them.
Zillow operates its business in three segments. In the homes segment, the company includes Zillow Offers while its Internet, Media & Technologies (IMT) business refers to commissions it earns from Premier Agent and Rentals.
Finally, its mortgages business generates revenue from the sale of mortgages on its sites. The homes segment generated more than $1.3 billion in revenue in 2019 after generating just $52 million in the previous year. IMT made $1.2 billion while mortgages made more than $100 million.
There are several reasons why investing in Zillow makes sense. First, the company has a significant market share, which makes it difficult for new entries to come in. Second, its business is relatively diversified, which helps cushion it from the volatility of the industry.
Redfin (RDFN)
Redfin is an online portal that connects buyers and sellers in the real estate industry. The company partners with real estate agents in the United States and Canada and lists their property on its site. In 2019 alone, it helped its customers buy more than 235k homes valued at more than $115 billion. Its website is also one of the highly-trafficked in the US, with more than $35 million views.
Redfin has a market cap of more than $4.7 billion and annual revenue of more than $870 million. Like most young companies, it is not yet profitable. In the past 12 months, it has lost more than $67 million. However, its strong revenue growth can justify this. In the most recent quarter, its revenue rose by more than 53%.
Redfin makes its money by taking a small commission from agents and offering mortgages. Like Zillow, it has also started a flipping business, which is one of its fastest-growing segments.
To be clear. Redfin is a relatively small company, and its history of making losses is a concern. However, its growth and track record among agents makes it a viable investment.
Autodesk (ADSK)
Autodesk is the biggest real estate and infrastructure software company in the world. The company offers some of the most popular products that are used in architecture, structural design, construction, media and entertainment, and workflows. Some of its most popular products are AutoCAD, Fusion 360, Revit, MAYA, and Civil 3D.
In the past few years, Autodesk has managed to completely transition its business from selling legacy software to a SAAS model. Instead of buying a piece of software, customers subscribe to a monthly or annual business model.
Its revenue has grown exponentially over the years. It rose from more than $1.9 billion in 2011 to more than $3.4 billion in the past 12 months. Its net income has also grown to more than $360 million.
There are a few reasons why investing in Autodesk makes sense. First, it has a near-impenetrable moat in the architecture business. Indeed, all architects know the company. Second, it has boosted its margins by moving to a cloud-based model. Third, the firm has a low churn and easy-to-predict revenue model.
Final thoughts
There are various ways of investing in real estate. You can invest in real property and in stocks of companies that build or manage homes. Alternatively, you can put your money to software companies that help support other real estate companies. The five we have mentioned here are just but a few of these firms.