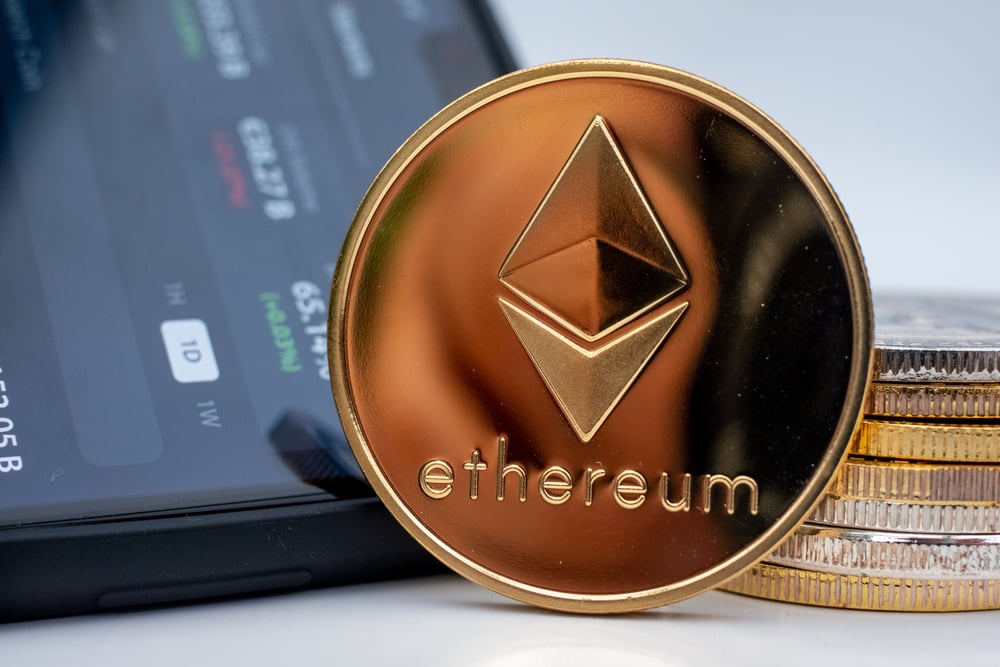 Ethereum (ETH) price has moved sideways in the past few days as investors reflect on the latest Federal Reserve decision and the weakness of risky assets. It is trading at $2,452, which is about 50% below its all-time high. According to CoinGecko its market cap has crashed to $291 billion, meaning that investors have lost over $200 billion since November last year.
Ethereum facing high competition
Ethereum is a blockchain project that provides a platform where developers can build their applications. Today, its impacts can be felt in all segments of the blockchain industry.
For example, Decentralized Finance (DeFi) apps like Uniswap, InstaDapp, Compound, and Curve Finance were all built using its network.
Similarly, it is a leading player in the metaverse considering that its technology runs the biggest players like OpenSea.
While Ethereum is popular, its network faces significant challenges. For example, it is a proof-of-work (PoW), meaning that new ETH are generated using mining technology. This technology is known for being highly inefficient and causing additional power consumption.
Ethereum's network is also slow. At times, transactions take over 10 minutes to be verified. Its fees are also significantly higher than that of other blockchains. At times, an average can cost in excess of $30 to fill.
Therefore, Ethereum price has declined recently because the network is now facing strong competition from Layer 1 and Layer 2 networks. These two blockchains promise to offer a faster and low-cost alternative to Ethereum.
Layer 1 includes blockchain projects like Terra, Binance Smart Chain, Avalanche, and Solana. On the other hand, layer 2 projects include Harmony, Polygon, and Immutable X.
In the past few months, we have seen many Ethereum projects move to the two types of platforms. For example, Aave, Uniswap, and Curve Finance have created platforms based on Polygon.
Ethereum is fighting back
While competition has jumped, Ethereum has maintained a significant market share in all industries. For example, according to DeFi Llama, there are 506 DeFi apps built using Ethereum's technology. These apps have a combined total value locked of $112 billion.
In contrast, the TVL in Ethereum's network is significantly higher than that of all other Ethereum-killers combined. The rest have a TVL of less than $80 billion.
Ethereum's market share will likely continue rising as the developers continue rolling out the new version of the network that will use a proof-of-stake technology.
Hawkish Fed
Ethereum price has also declined because of the overall change of tone by the Federal Reserve. On Wednesday, the Fed decided to leave interest rates unchanged between 0% and 0.25%. The bank also decided to cut its asset purchases for the third straight month.
Most importantly, the Fed continued warning about the rising inflation. As a result, in the press conference, Jerome Powell warned that the bank will take a more aggressive measures to slow inflation. It aims to do that by delivering at least three rate hikes this year.
The statements by the Fed have led to the underperformance of both cryptocurrencies like Ethereum and tech stocks.
Ethereum price forecast
The daily chart shows that Ethereum prices have been in a strong bearish trend in the past few months. Along the way, the coin's price has dropped to the 78.6% Fibonacci retracement level. It has also moved below the 25-day and 50-day moving averages while oscillators are pointing lower. It is also forming a bearish flag pattern, meaning that the stock will likely have a bearish breakout during the weekend.