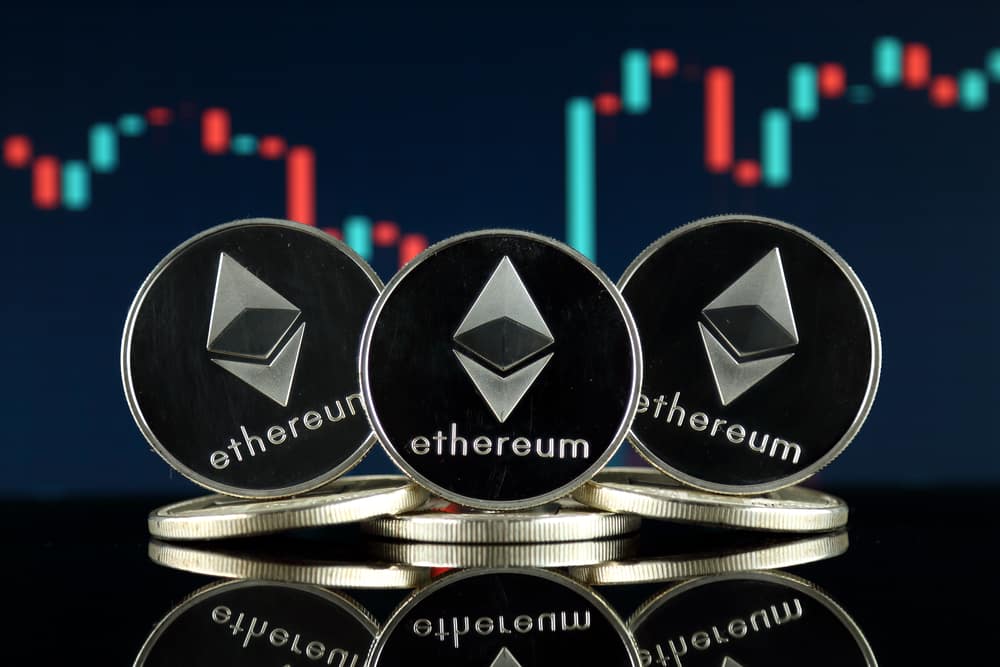 Ethereum price has done relatively well in the past few days as demand for most cryptocurrencies rebounds. ETH is trading at $4072, which is about 17% above the lowest level in December. The price is about 15% below its all-time high while its total market capitalization stands at more than $487 billion.
Ethereum competition rising
Ethereum is the biggest smart contract platform in the world. It is a layer 1 platform that has empowered developers to build all types of applications.
For example, Ethereum is the leading platform for non-fungible tokens (NFT) development. It is also the biggest network for Decentralized Finance (DeFi) development. According to DeFi Llama, there are more than 373 active DeFi platforms built on Ethereum's network. These apps have a total value locked of more than $160 billion.
However, as one of the first blockchain projects, Ethereum has some key underlying issues that make it a bit inefficient. For example, it is based on the proof-of-work technology, meaning that new Ethers are produced by mining. It is a slow, expensive, and highly inefficient way of minting new coins.
Therefore, many developers have exploited these challenges to build alternative platforms that are popularly known as Ethereum-killers. These new platforms use a number of leaps that make them quicker, cheaper to mint, and more efficient. Most of them like Avalanche use a proof-of-stake (PoS) technology.
Others like the Near Protocol and Elrond combine PoS and sharding. Sharding is a technology that divides blocks into small pieces known as shards with the goal of increasing speeds.
Therefore, while Ethereum price has jumped by more than 400% this year, Ethereum-killers have done even better. Some of those that have risen by more than 1,000% are Terra, Solana, Algorand, Avalanche, and Binance Smart Chain (BSc).
Ethereum resilient
Still, Ethereum has proven to be significantly resilient amid the rising competition. For example, its DeFi apps have a TVL of more than $160 billion. This is a bigger number than that of all other Ethereum-killers combined. Terra, its second-biggest competitor, has a TVL of about $21 billion while the Binance Smart Chain has a TVL of more than $17 billion.
Ethereum has also been used to build popular cryptocurrencies like Shiba Inu and metaverse platforms like Decentraland.
This resilience is mostly because of the stability of Ethereum's network and its first-mover advantage. Also, Ethereum's developers are busy shifting the network to a proof-of-stake platform. Already, the basic infrastructure has moved into testnet and analysts expect that the mainnet will be launched in the first half of 2022.
Still, a key challenge for Ethereum and other cryptocurrencies in 2022 will be the actions of the Federal Reserve. The Fed has already hinted that it will embrace a more hawkish tone in 2022. It will hike interest rates and end its quantitative easing program.
This is notable since Ethereum like other high-risk assets tends to underperform in a period of high interest rates. However, since this has been priced in, there is a possibility that the bullish trend will continue.
Ethereum price prediction
The daily chart shows that the Ethereum price has managed to pare back some of its previous losses recently. It is approaching its all-time high. It is trading at the 25-day and 50-day moving averages while the Relative Strength Index (RSI) has moved to the neutral level of 50.
However, a closer look at the chart shows that the coin has formed a rising wedge pattern, which is usually a bearish sign. Therefore, there is a possibility that it will resume the bearish trend in the near term and then bounce back.