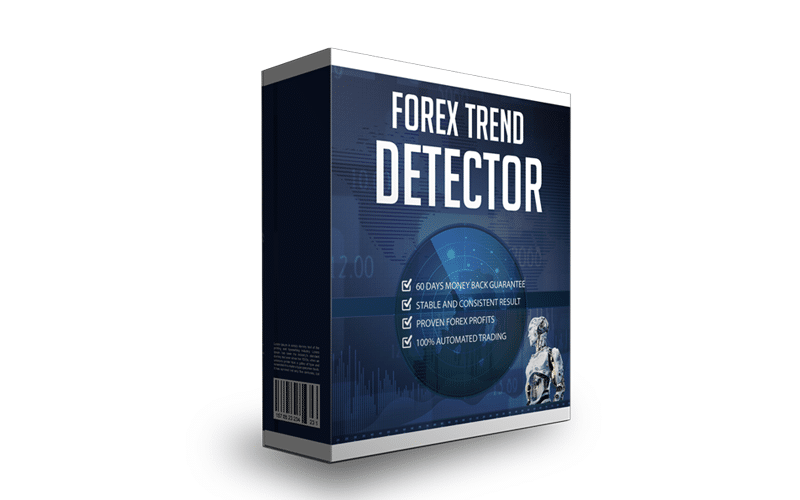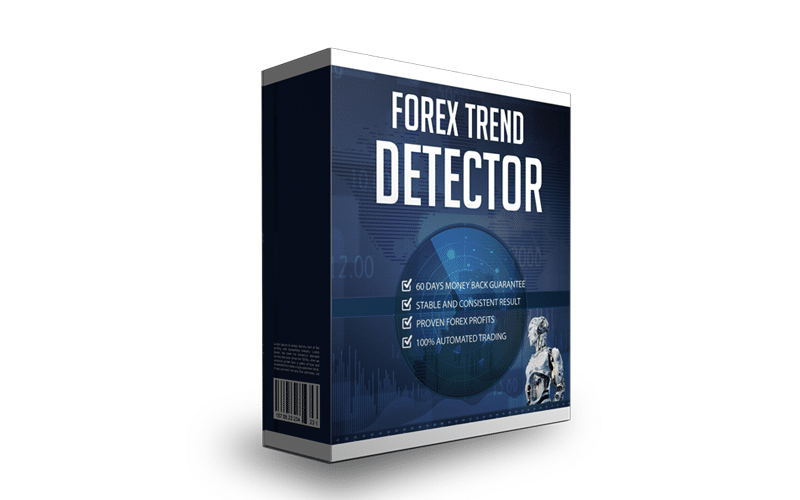 Forex Trend Detector has a common for FXAutomater presentation.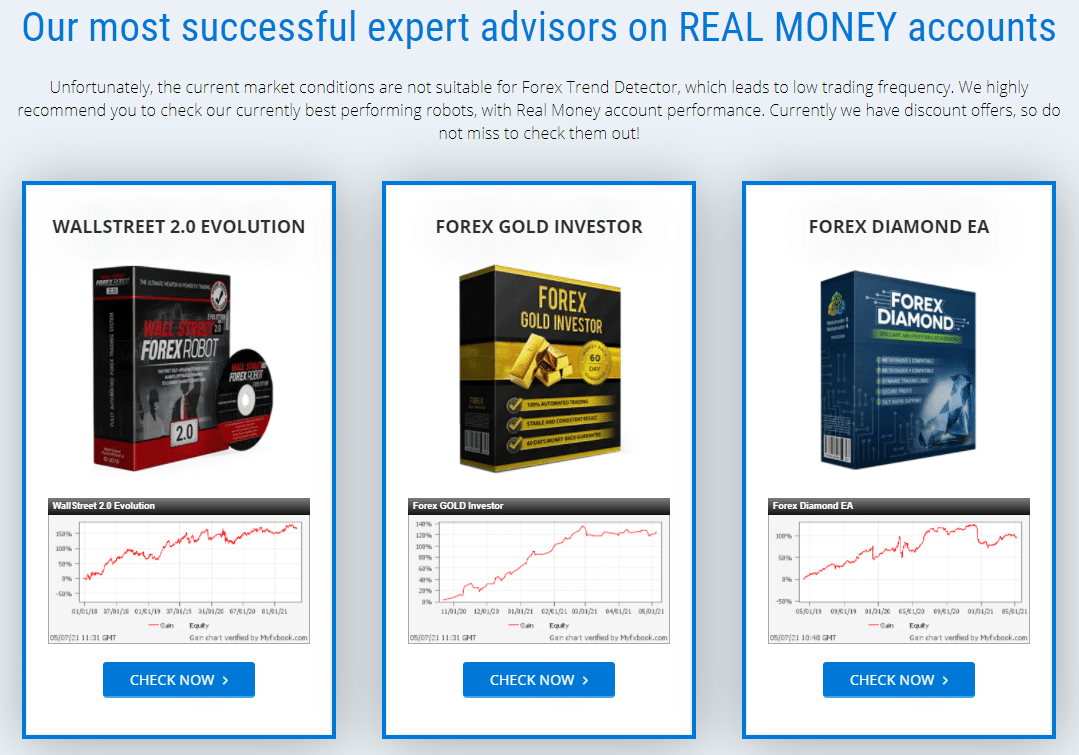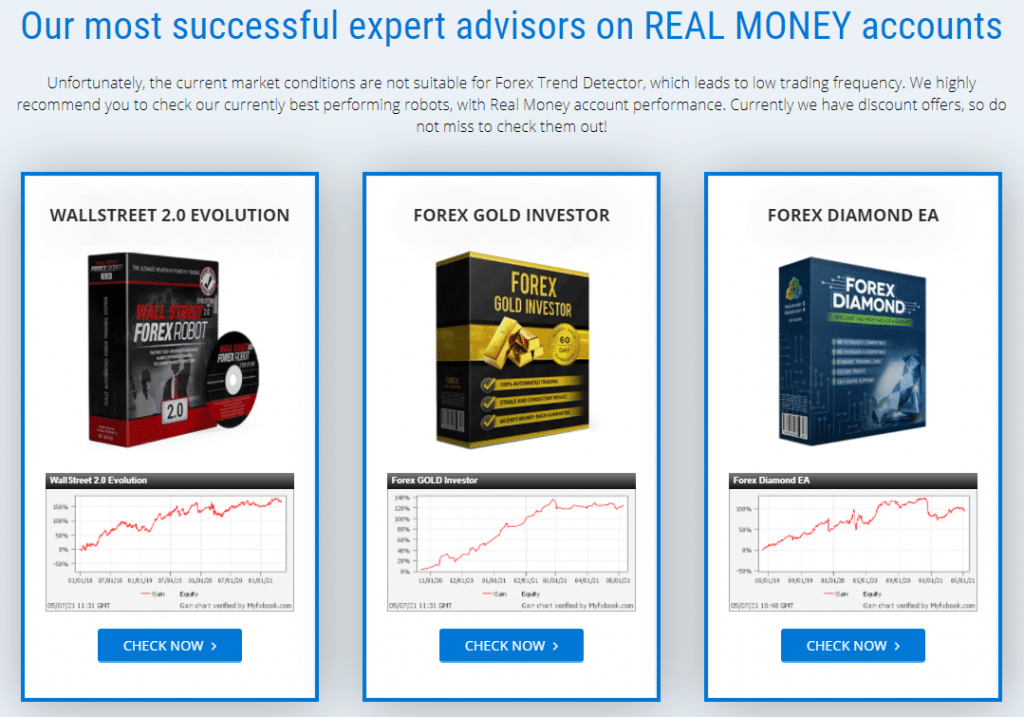 The robot has become a scam. It's rare to see that the developers could say it honestly. The company has many other products on the board. So, they are good with this.
Is Investing in Forex Trend Detector a Good Decision?
No, it is not. The system is a scam and was even buried by the developers.
Company Profile
FXAutomater is one of the Titans on the Forex EAs designing field. They have many quite-known products in their portfolio. However, most of them are scammers.
Main Features
As usual, FXAutomater's presentations are one of the best on the market. They explain everything, sometimes, twice:
The main claim is still the same "The Only EA on The Market Used by Professional Traders and Money Managers."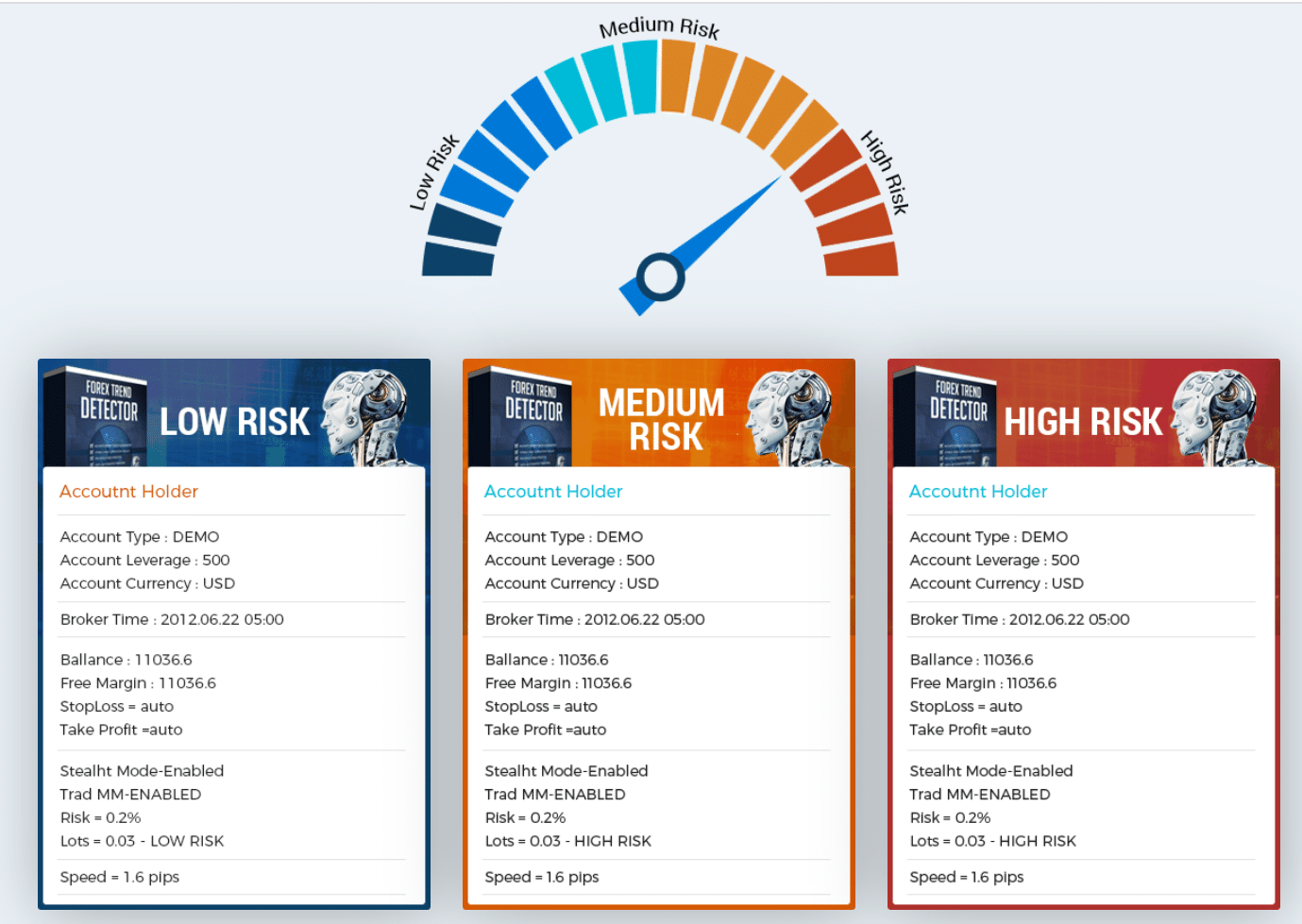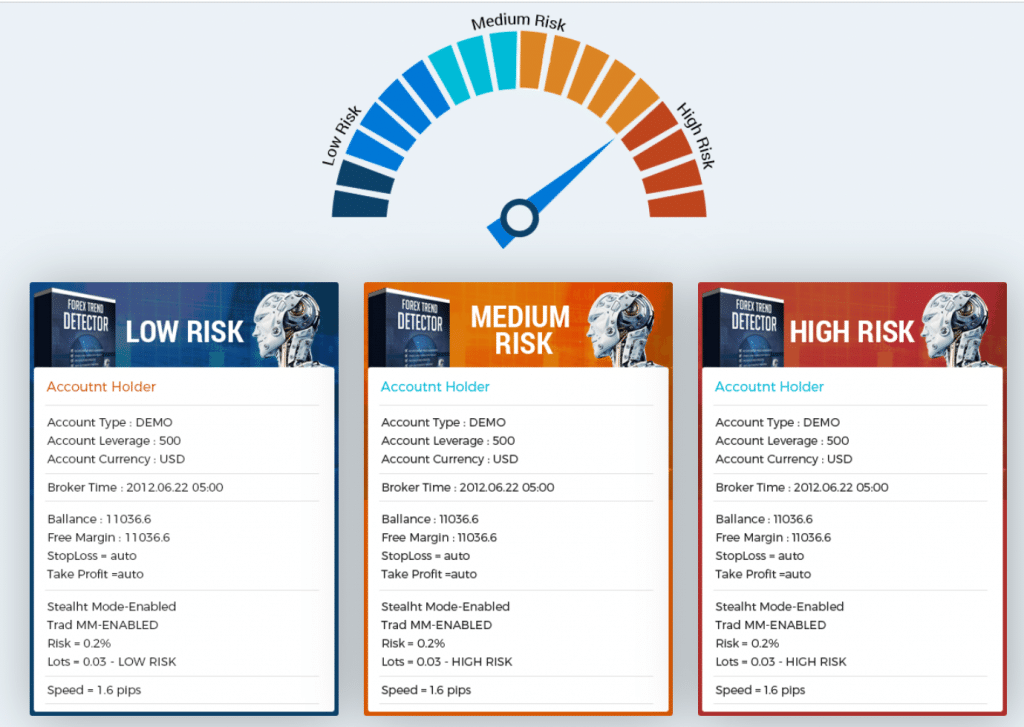 There are levels of risk and what we have to expect from them.
For an unprofessional trader, this can be unclear.


The system works fully automatically for us. No additional moves are needed.
The robot calculates pressure Entry Points for each open order.
It has a high Risk to Reward ratio.
It sets tight Stop Losses.
The robot can handle any slippage and spread levels.
There are both versions provided, MT4 and MT5.
The robot has a money-management system.
There's a drawdown compensating algorithm.
There's high-spread and high-slippage protection.
Also, we have a "State-of-the-art" protection system. We don't know the details of it.
The advisor uses a dynamic trading logic.
There's advanced time management provided. We have no idea what they mean.
They guarantee profits, but no luck.
Price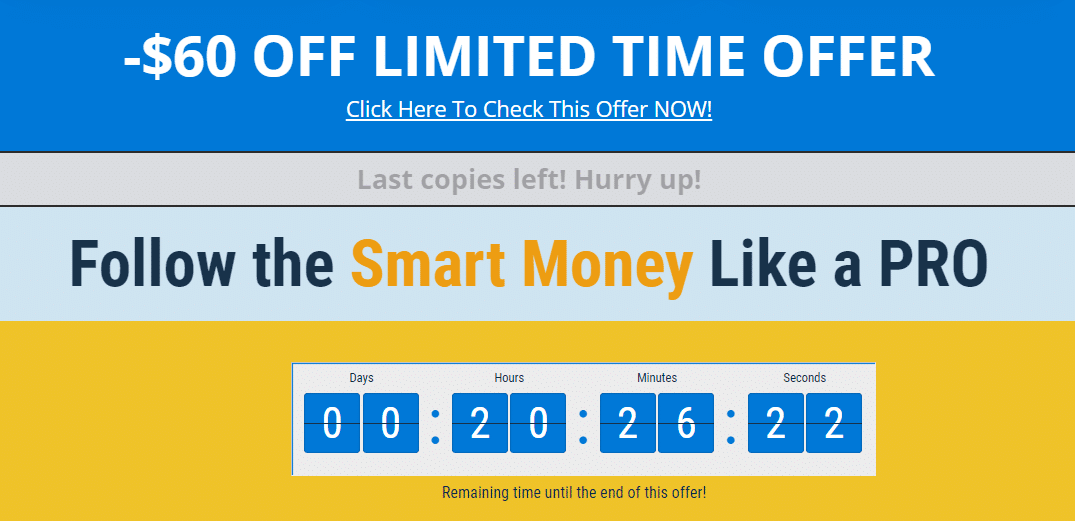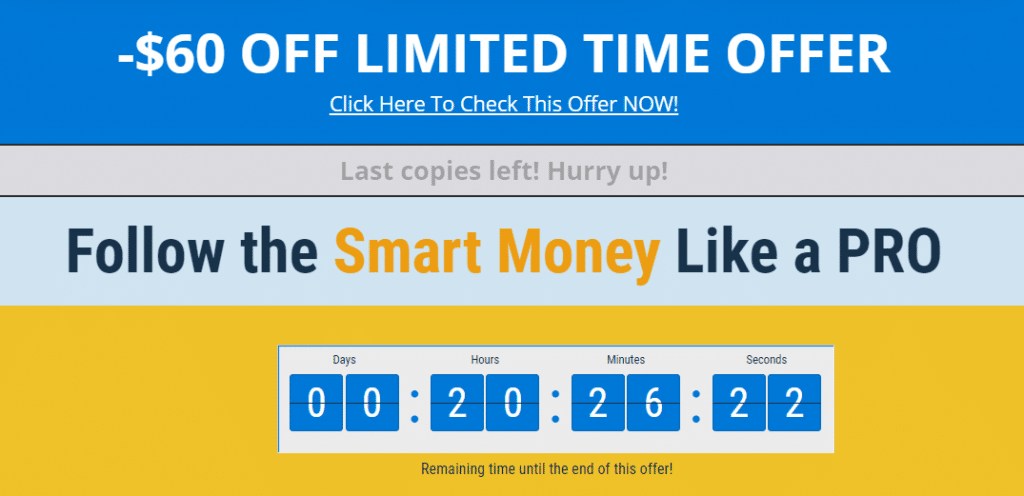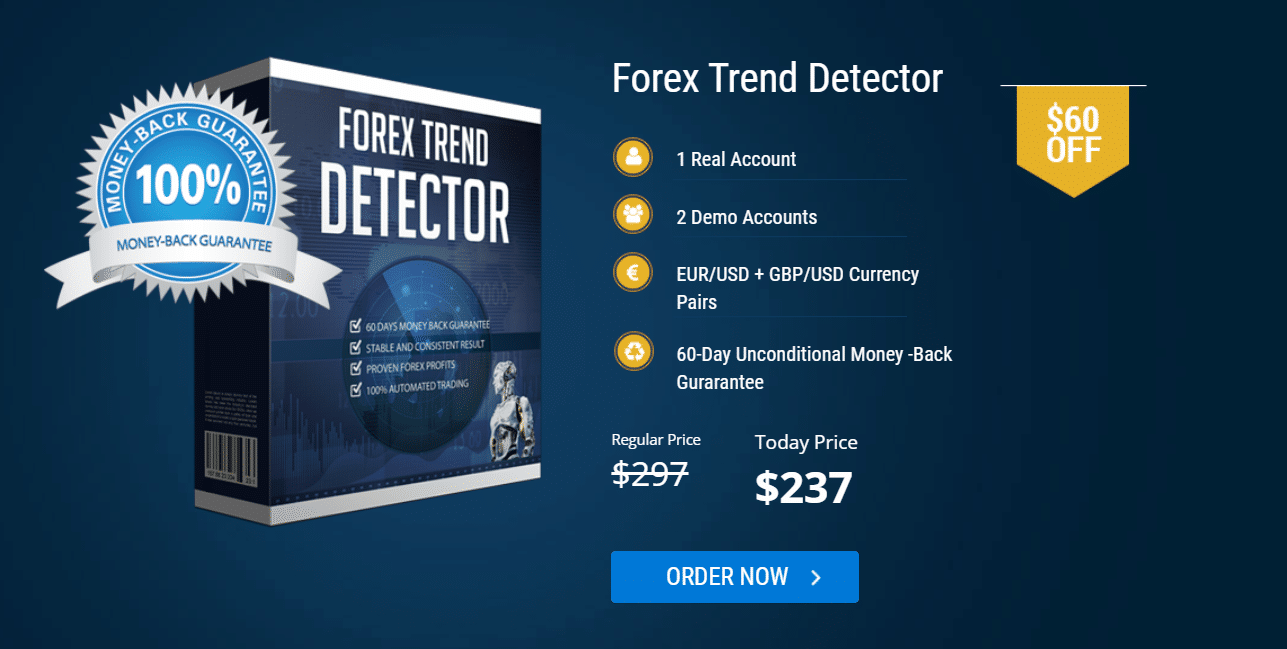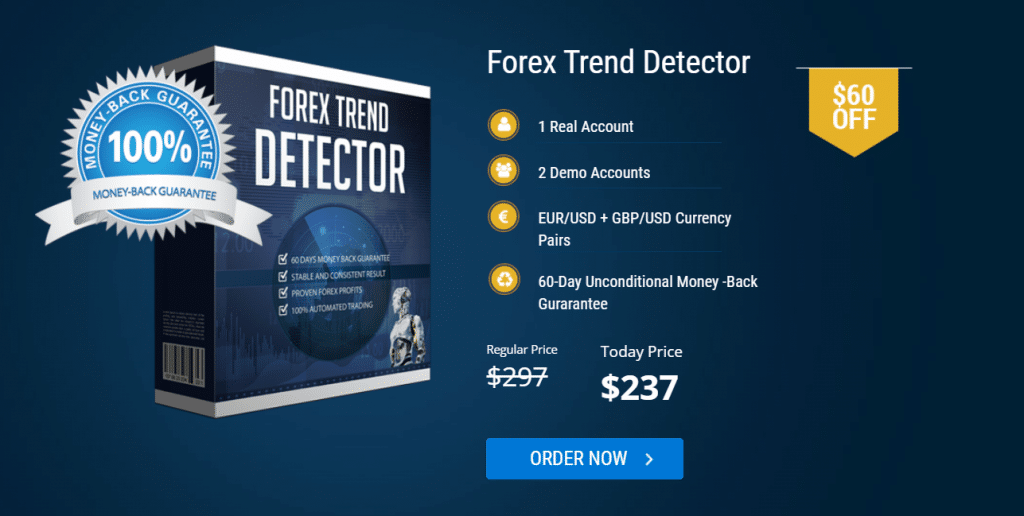 We have a single package of the robot published. Forex Trend Detector costs $237 with a $60 coupon applied. It's featured by a real account lifetime license, two demo account licenses, supporting EUR/USD and GBP/USD symbols. We're covered with a 60-day money-back guarantee.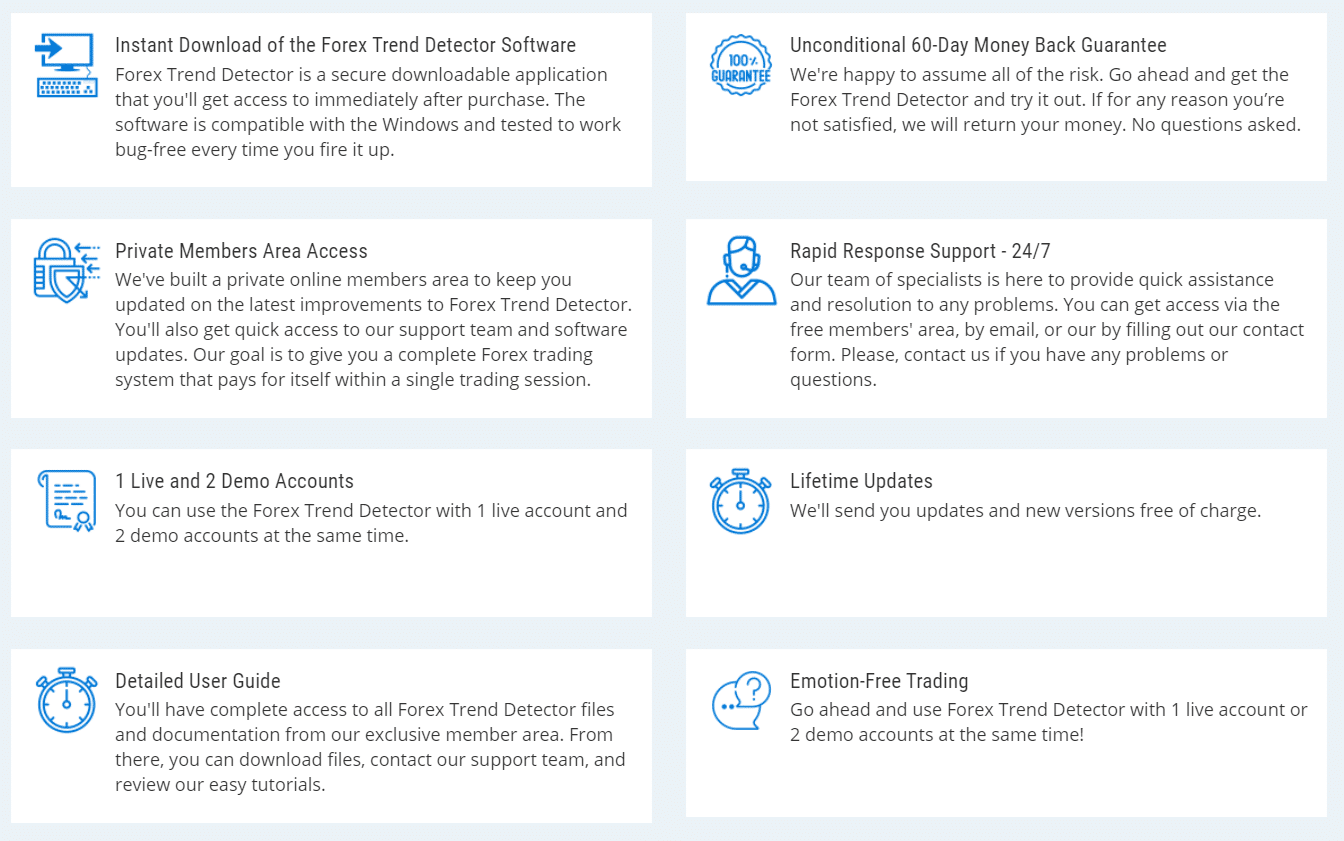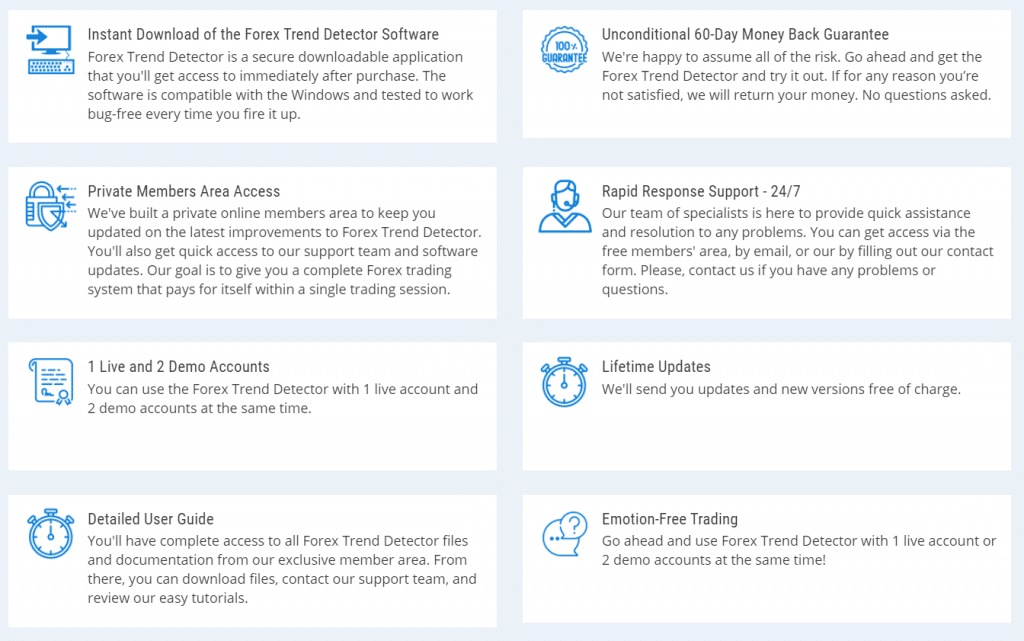 In addition, we have access to the member area, updates, upgrades, and a user manual.
Verified Trading Results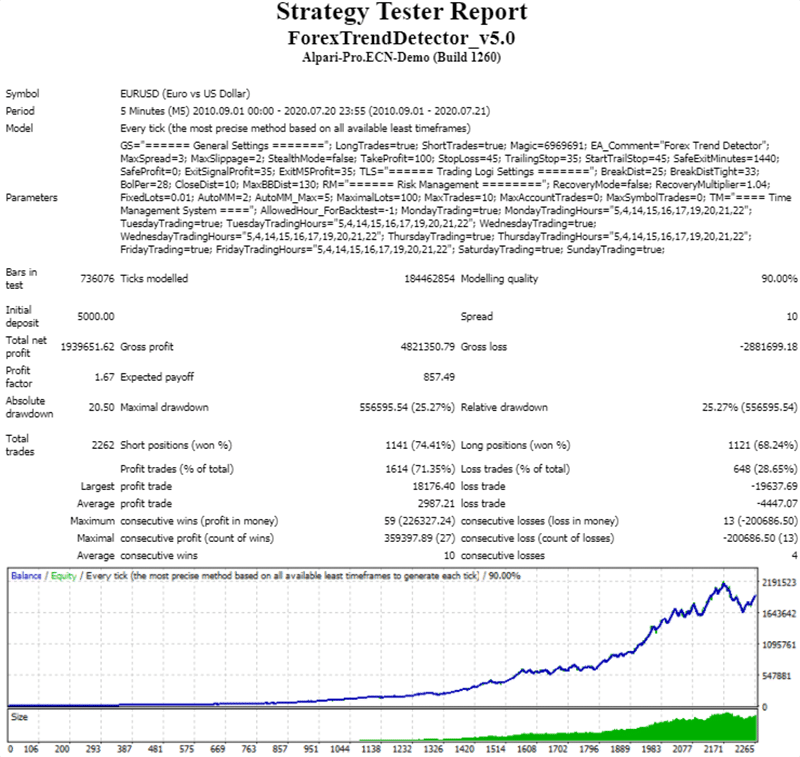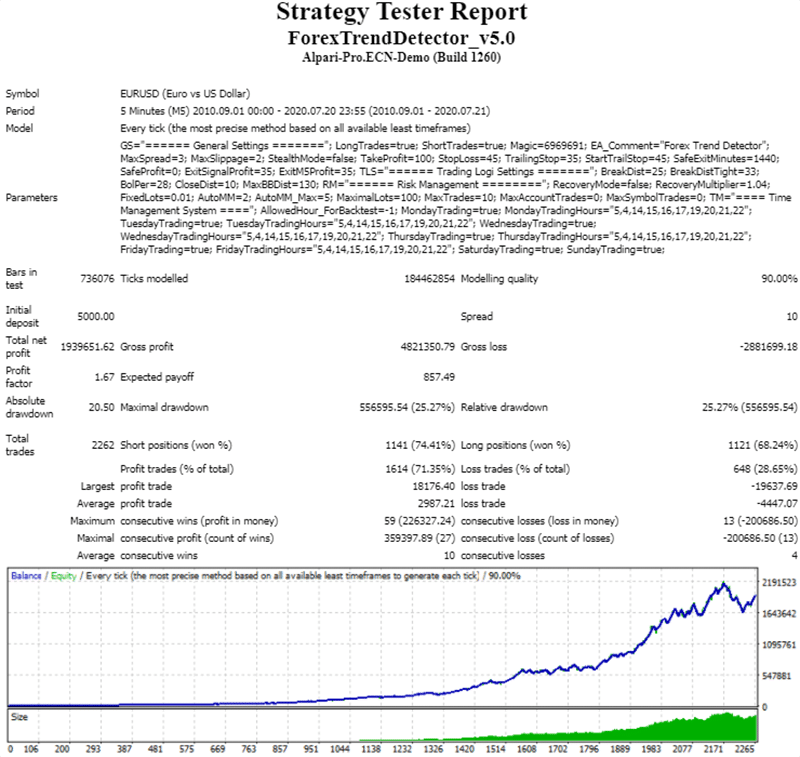 This is a EUR/USD backtest on the M5 time frame. The modeling quality was 90.00%. The spread was 10 pips. An initial deposit was $5,000. The total net profit has become $1,939,651. The Profit Factor was 1.67. The maximum drawdown was 25.27%. There were 2262 deals traded with a 74% win rate for Shorts and 68% for Longs.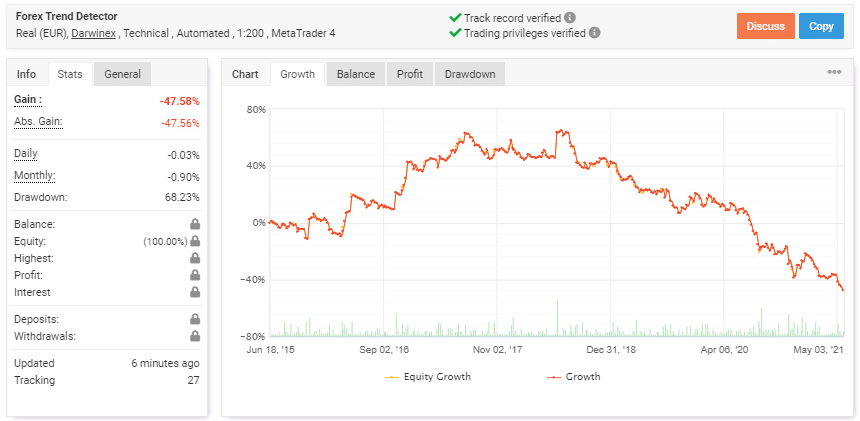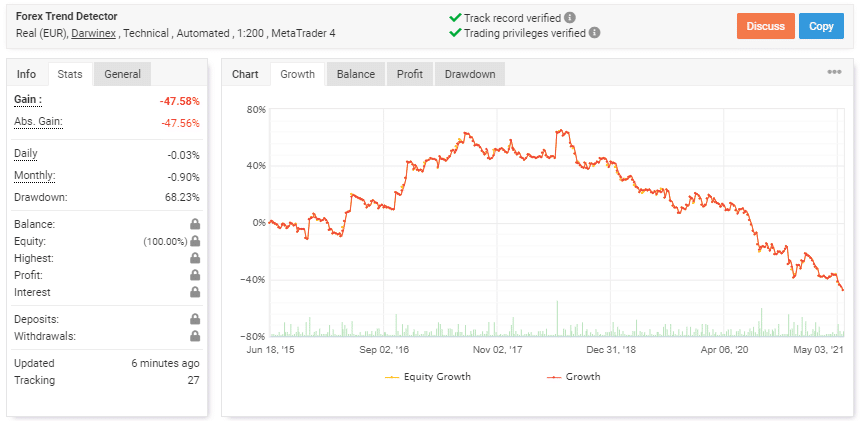 We have to google for this account. Forex Trend Detector runs a real EUR account on Darwinex automatically with 1:200 leverage on the MetaTrader 4 platform. The system has a verified track record and verified trading privileges. It was created on June 18, 2015. Since then, the absolute gain has become -47.58%. An average monthly gain is -0.90%. The maximum drawdown is 68.23%.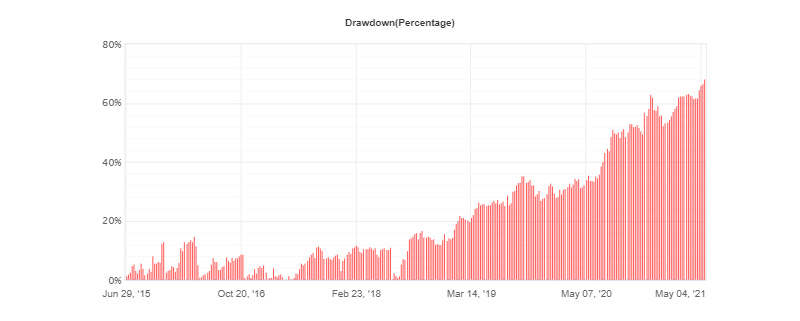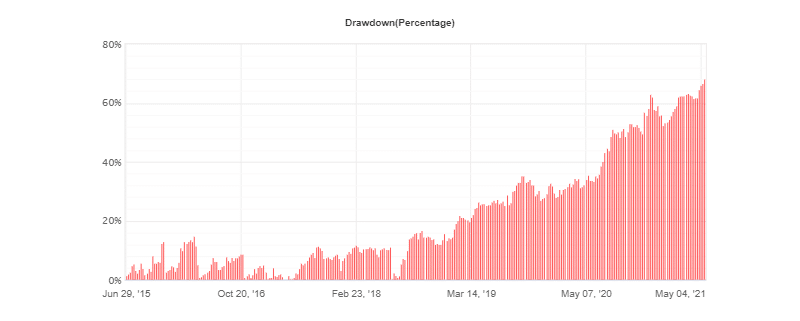 As we can see, at the beginning of 2019, the robot required updates.


Forex Trend Detector has closed 1169 deals with -1354 pips. An average win is 42.98 pips when an average loss is -36.16 pips. The win rate is 41% for Longs and 47% for Shorts. An average trade length is almost thirteen hours. The Profit Factor is 0.89.


The robot works with only two currency pairs. The most traded and profitable is EUR/USD.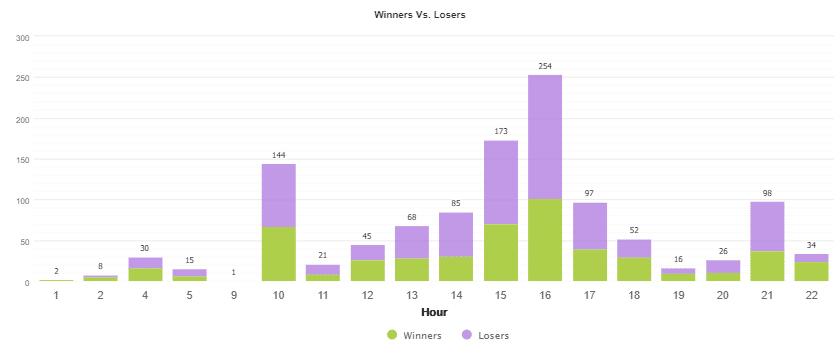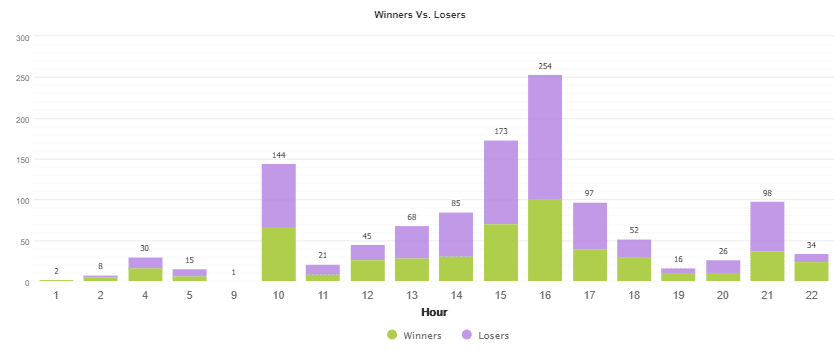 The advisor focuses on opening deals during the European trading hours.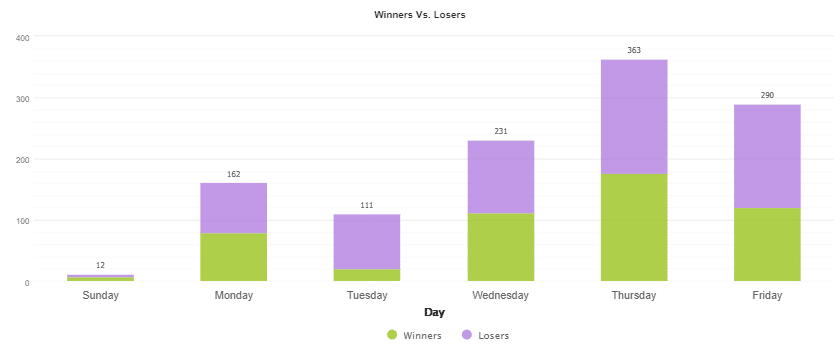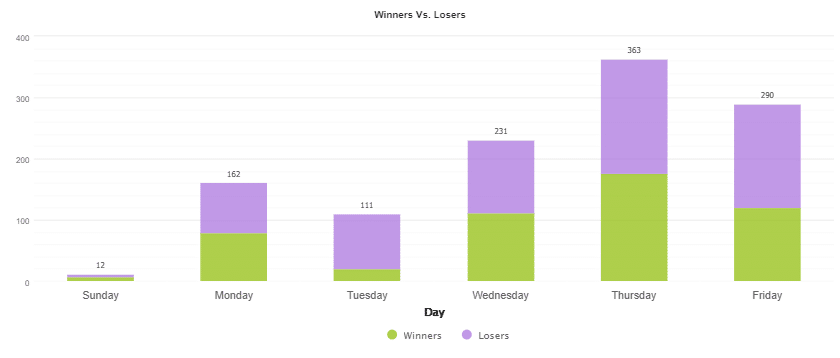 The system trades unpredictably.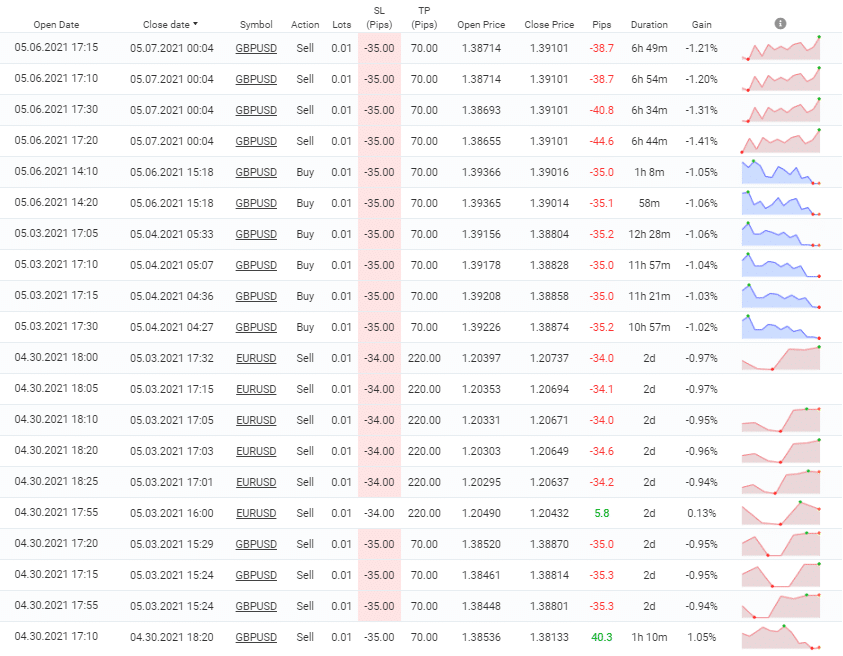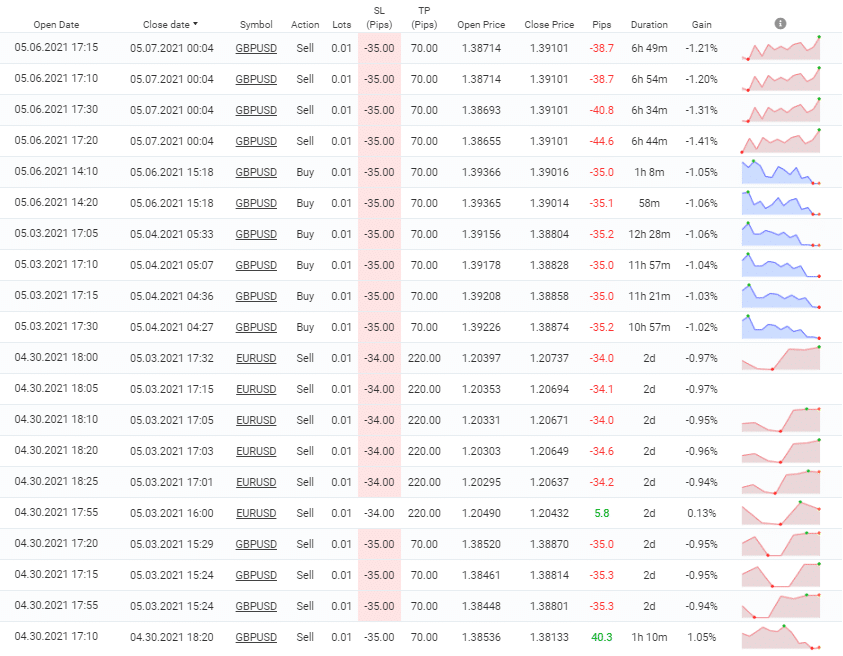 The system can't win almost any trade.


We are sure the robot is a scam.
People feedback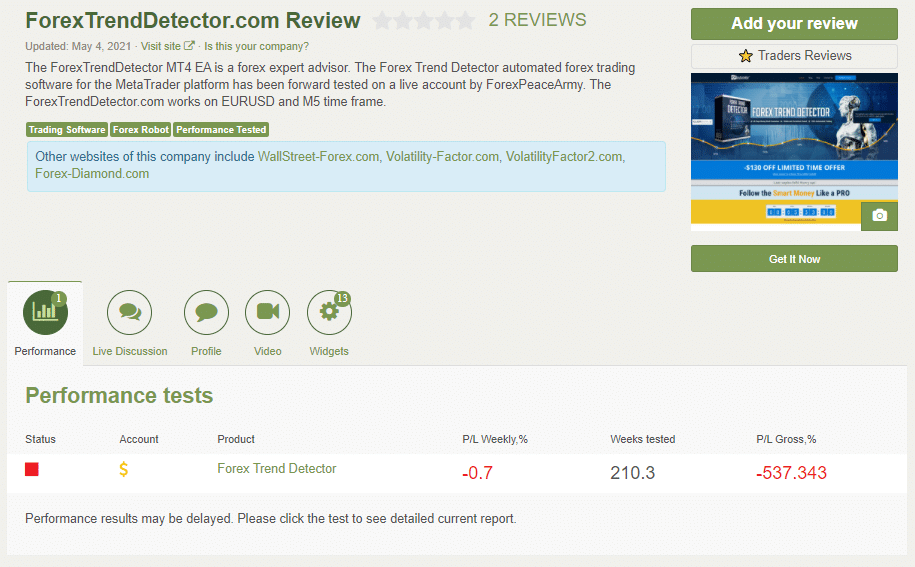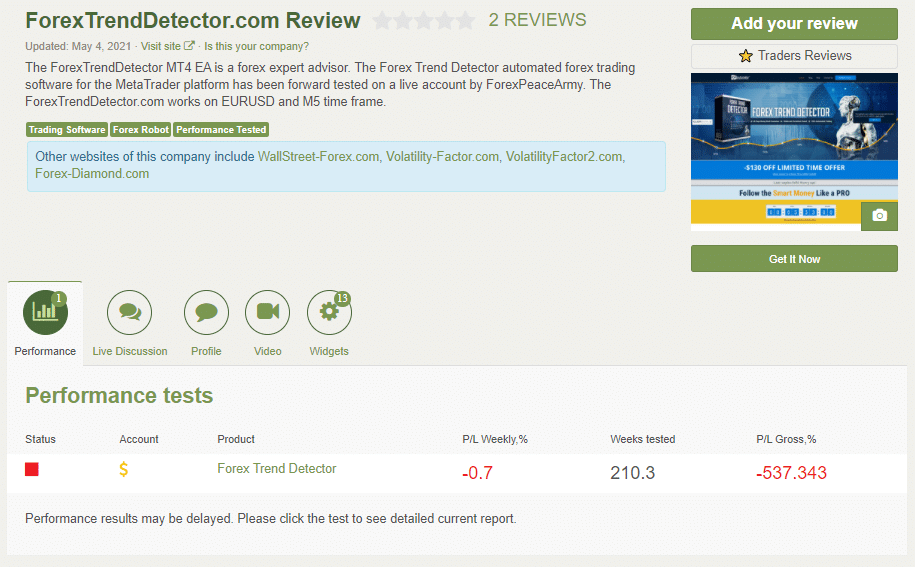 Forex Trend Detector has a profile on Forex Peace Army with two reviews published.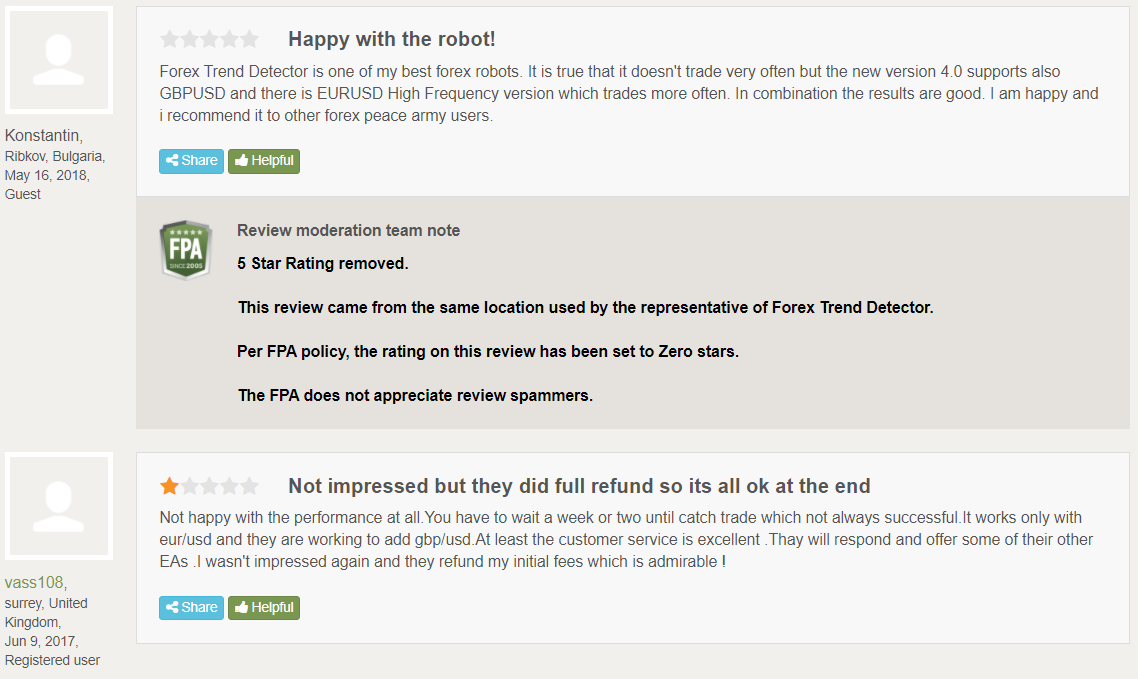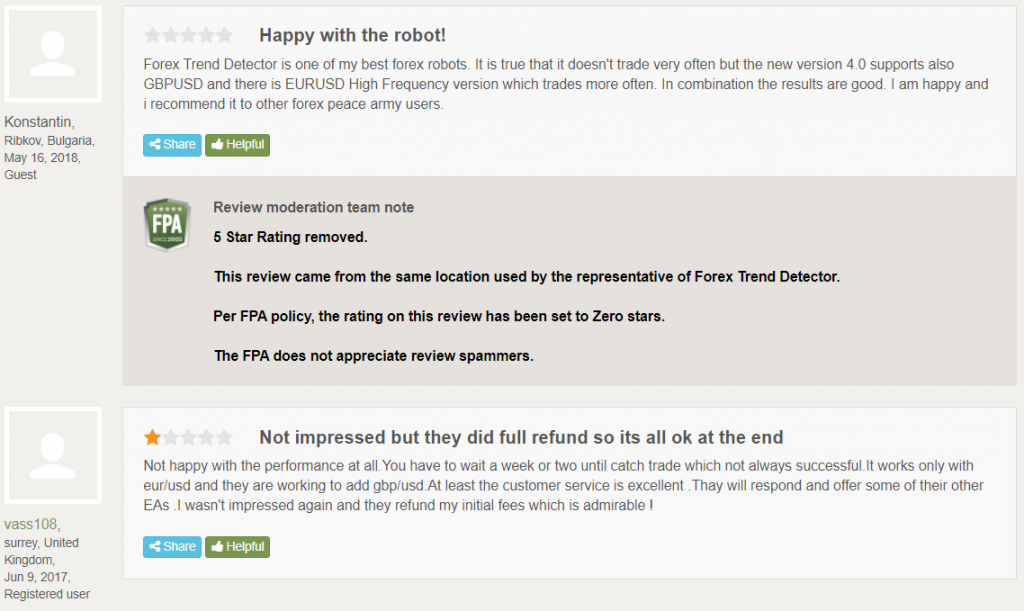 As we can see, there's one fake comment and one negative.
Summing Up
Strategy – score (2/10)
Functionality & Features  – score (2/10)
Trading Results – score (2/10)
Reliability – score (2/10)
Pricing – score (2/10)
Conclusion
Forex Trend Detector is a scam. Trading results showed that for at least two last years, the system couldn't make profits. The robot experiences significant and long-term drawdowns. The system is dangerous to use on a real account.