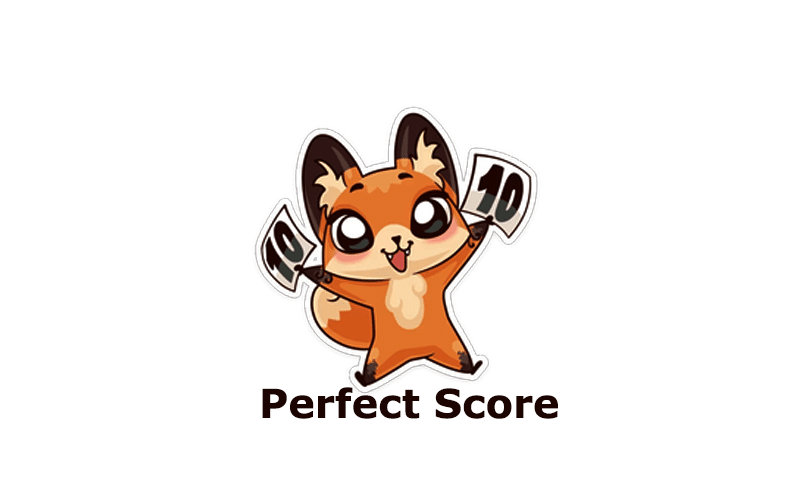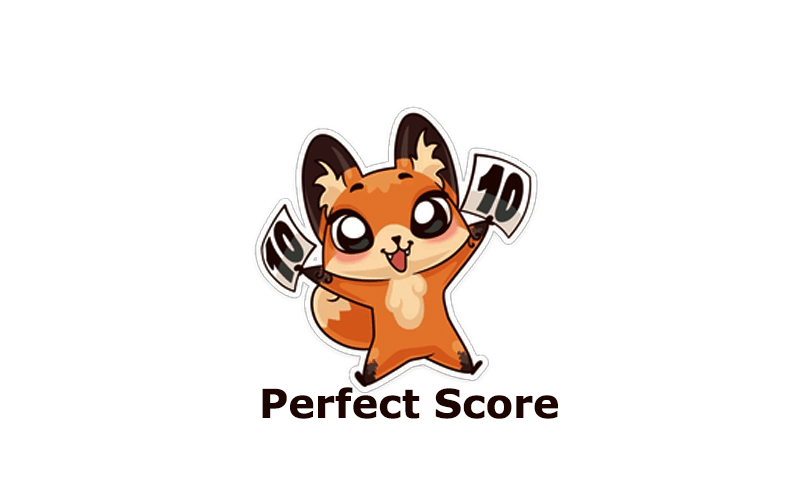 Perfect Score was released on July 02, 2020, by Sergei Riebin. The robot was activated only ten times but demo-downloaded 10,389 times. The current version is 5.58 released on December 29, 2020. 


Is Investing in Perfect Score a Good Decision?
We don't think so. Real-account trading results are far from matching the price.
Company Profile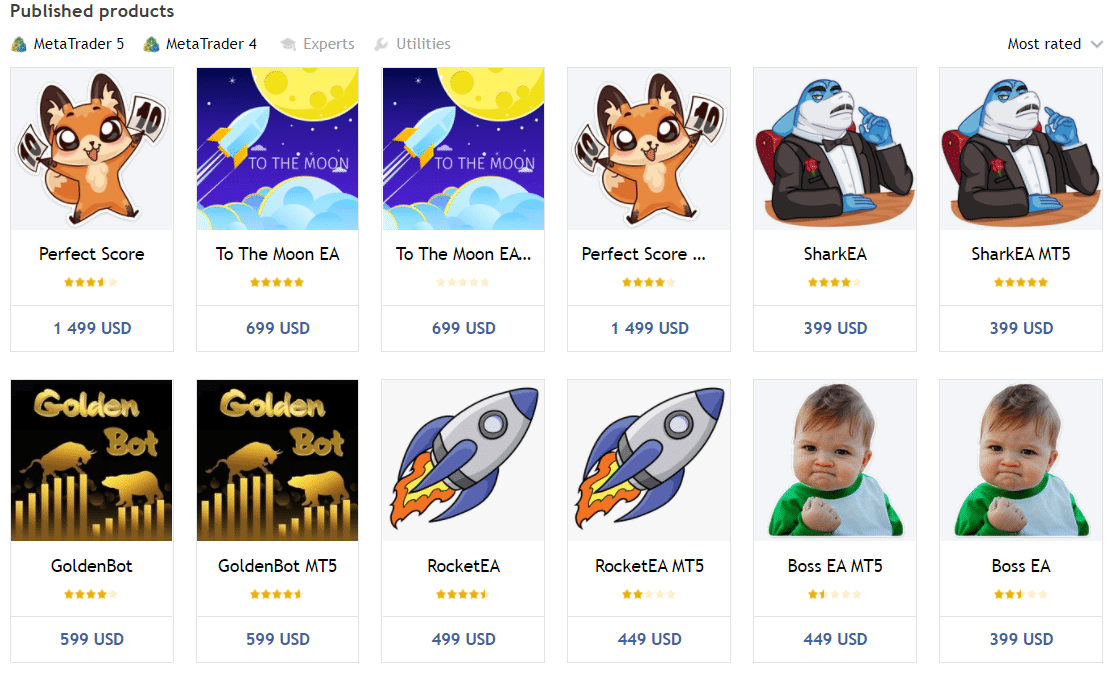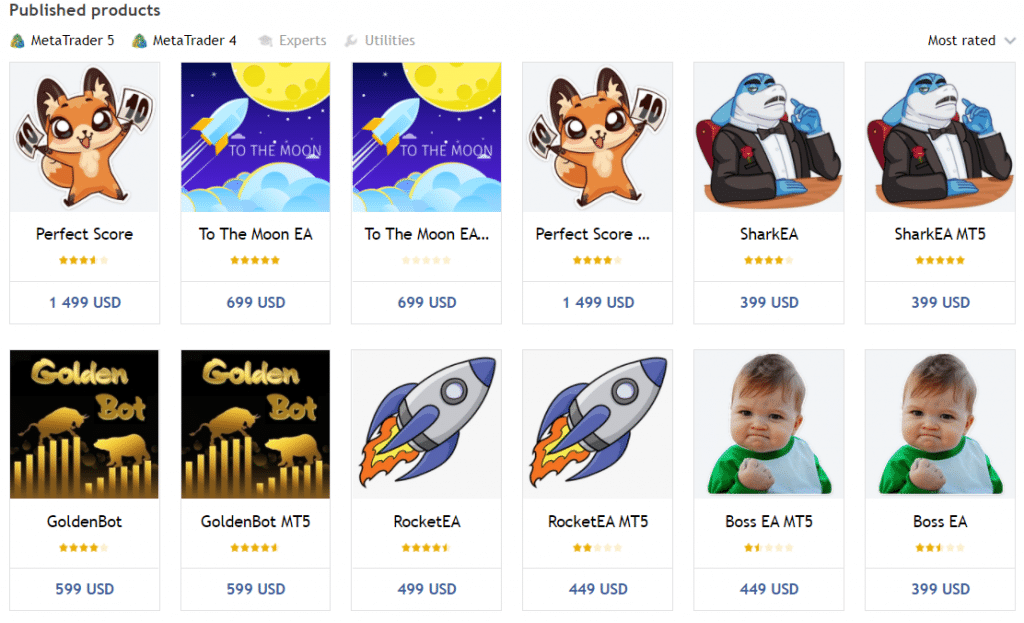 The developer has twelve products in his portfolio.


Sergei Riebin has a 14606 rate and a 3.4 rate for his products. There are 1365 friends connected.
Main Features
There are no all features and details explained, but we managed to gather everything up:
Perfect Score is a fully automated trading solution that doesn't require us to pay attention to it.
The robot executes "reversal patterns when the Forex precis goes toward their average value."
The only time frame to run the EA is M5.
We are allowed to trade the EUR/USD currency pair only.
There's a single hour to trade – 10 a.m.
It cares about open deals from the beginning to closing.
The system placed Stop Loss and Take Profit levels to cover deals from the market moves.
The robot can be used on any broker we want.
The robot can work on the high spreads.
There's a Grid of orders strategy as a part of the system.
The robot has "Good resistance to unexpected market events." We don't know the details of this claim.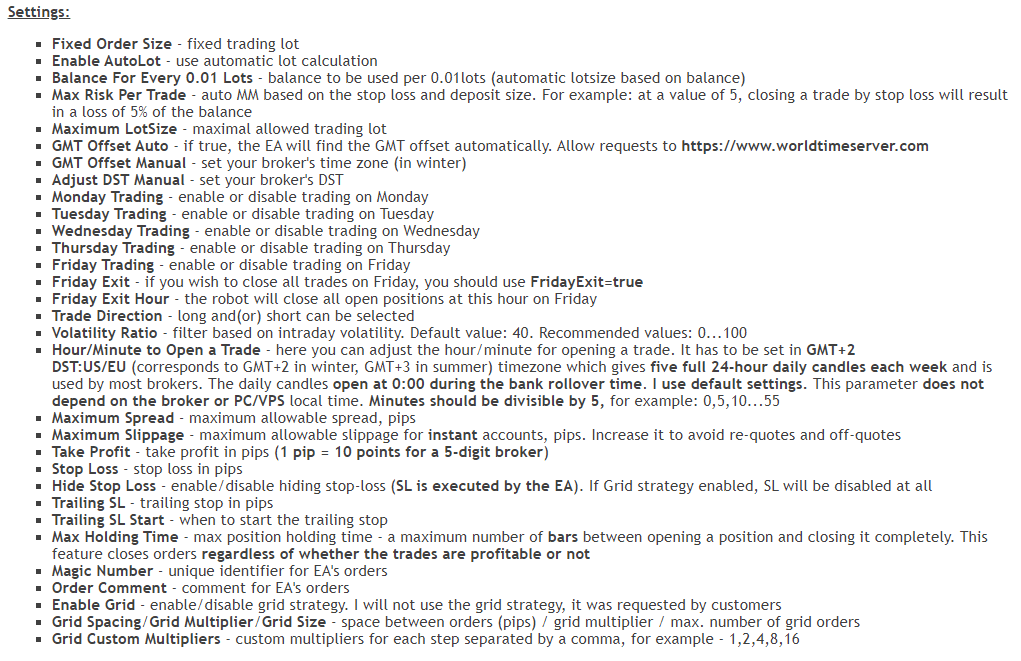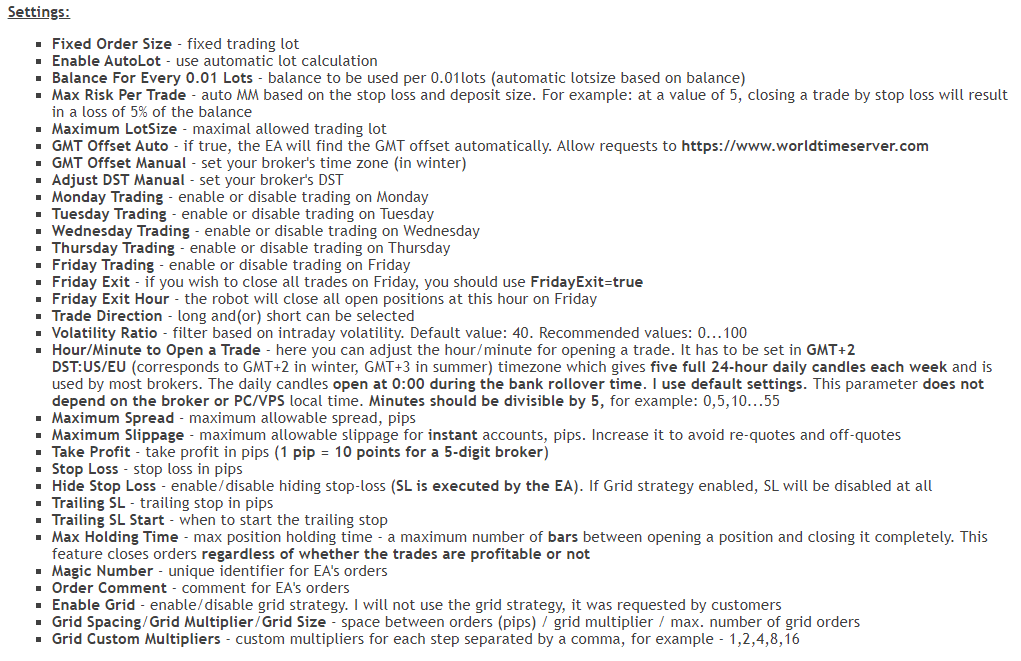 We can see all settings that the developer allows us to customize.
Price


Perfect Score costs $1499 for a digital copy. This pricing is high. For this money, we can buy three good robots on MQL5 or Forex Store easily. There's a three-month rental option that costs $399. Also, we can download a demo version to check everything on the terminal.
Verified Trading Results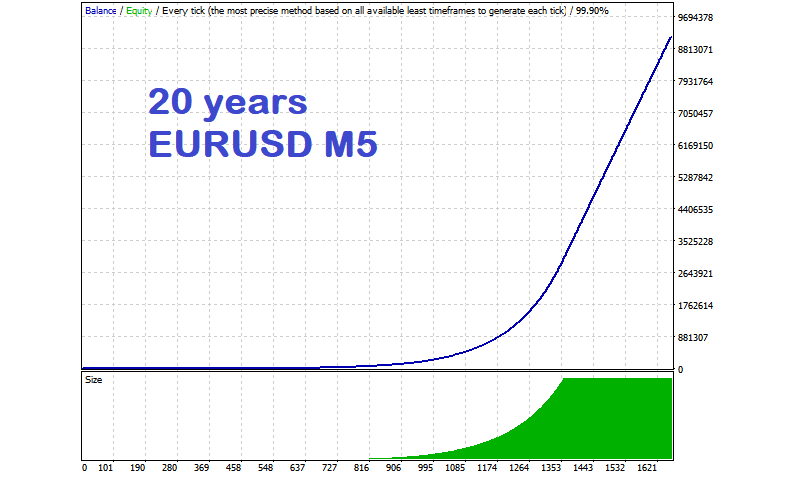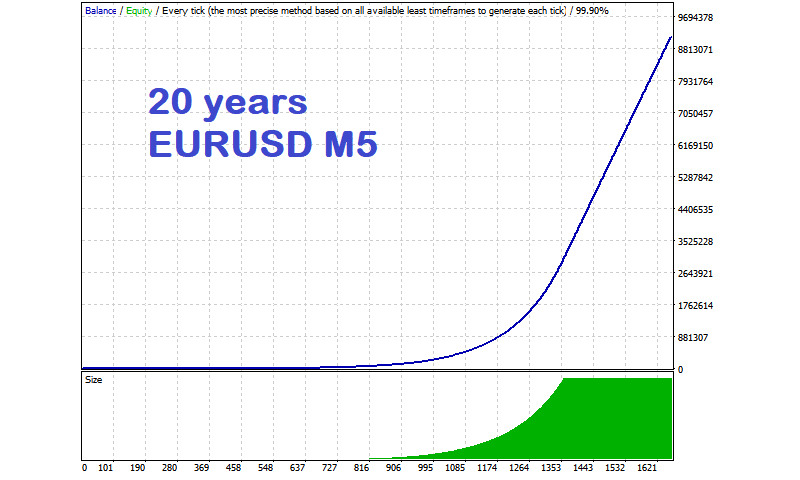 There's a single 20-year EUR/USD backtest report provided. The time frame was M5. The modeling quality was 99.90% with variable spreads. The maximum drawdown was $193,160. The initial deposit was $300. It has become $9,138,280 of the total net profit. Perfect Score has traded 1655 deals with a 100% of win rate in both directions.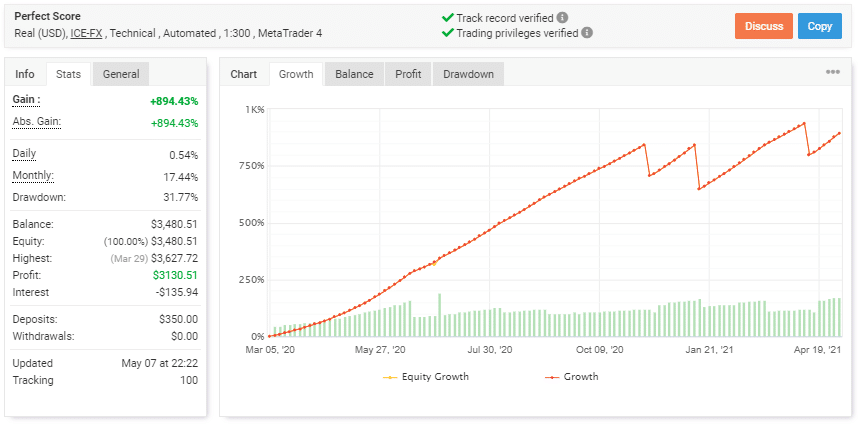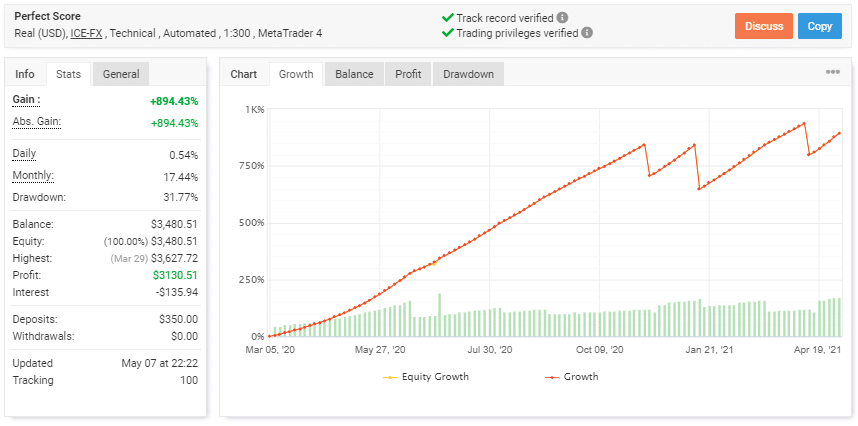 The robot has been running a real USD account on ICE-FX. The advisor trades deals fully automatically. The leverage was set at 1:300. The system uses data received from the MT4 terminal. The account has a verified track record and verified trading privileges. It was deployed on March 05, 2020. The deposit was little – $350. So, if something goes wrong, there's not much to lose. Since then, the absolute gain has become +894.43%. An average monthly gain is +17.44%. The maximum drawdown is 31.77%.


Perfect Score has performed 115 deals with 1628.6 pips. An average win is 19.90 pips when an average loss is ten times higher -200 pips. The win rate is 98% (67/68) for Longs and 95% (45/47) for Shorts. An average trade length is a day. The Profit Factor is 2.91.


The longs direction is more frequently traded, and it's more profitable as well compared with the shorts direction.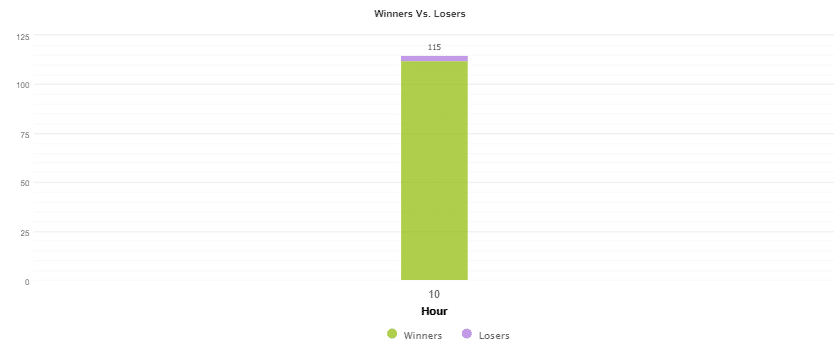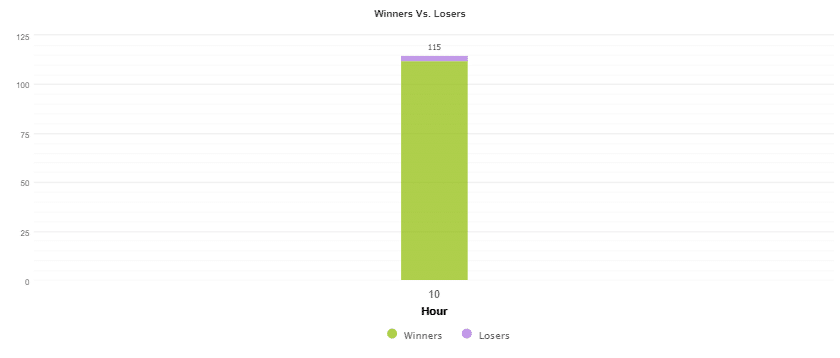 It opens trades at 10 a.m.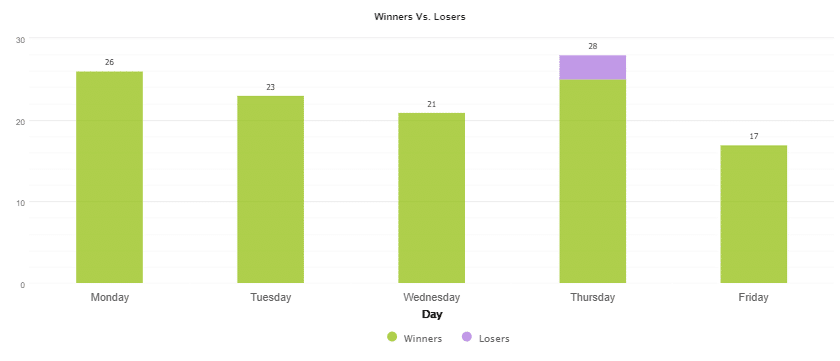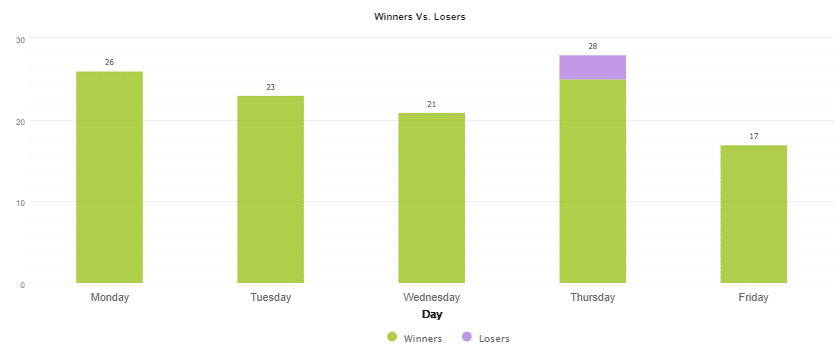 As we can see, the system trades during the week equally.


There's high-risk trading. One lost deal will blow 20% of the account. It's risky even with trading with a high win rate.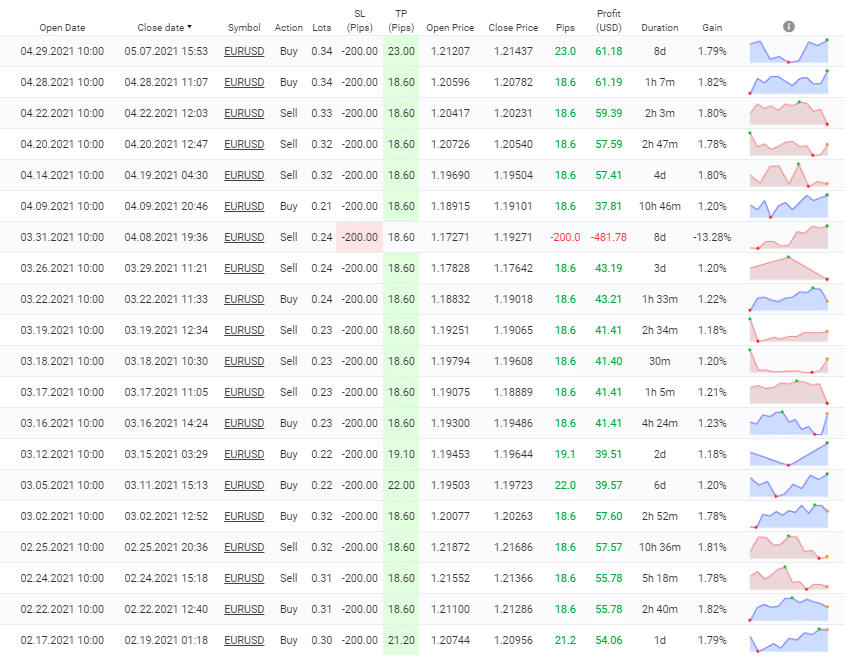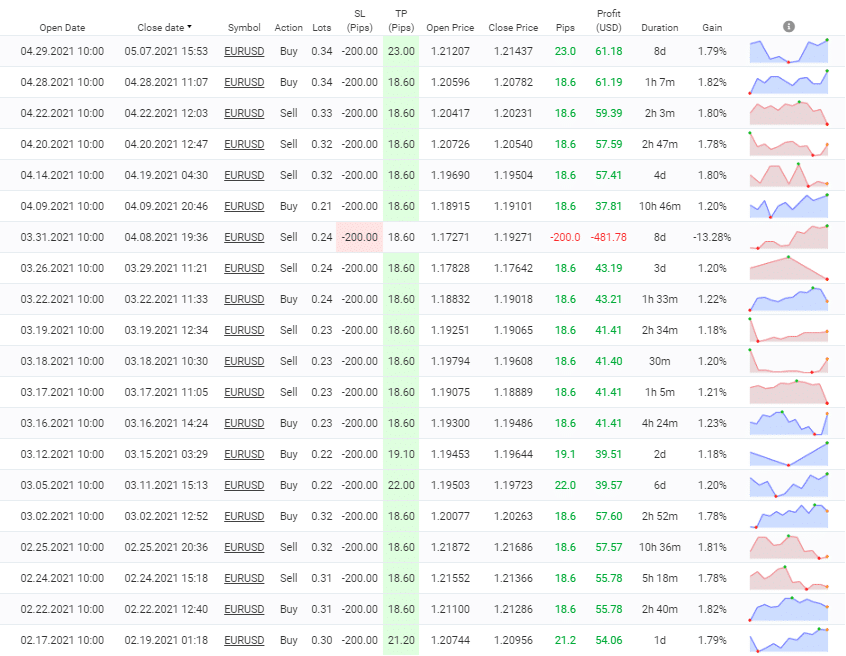 For recovering after a single loss, the system has to win at least twelve deals if we don't take into account swaps, commission, and spreads with slippages.


The robot has been running the account unpredictably in 2021.
People feedback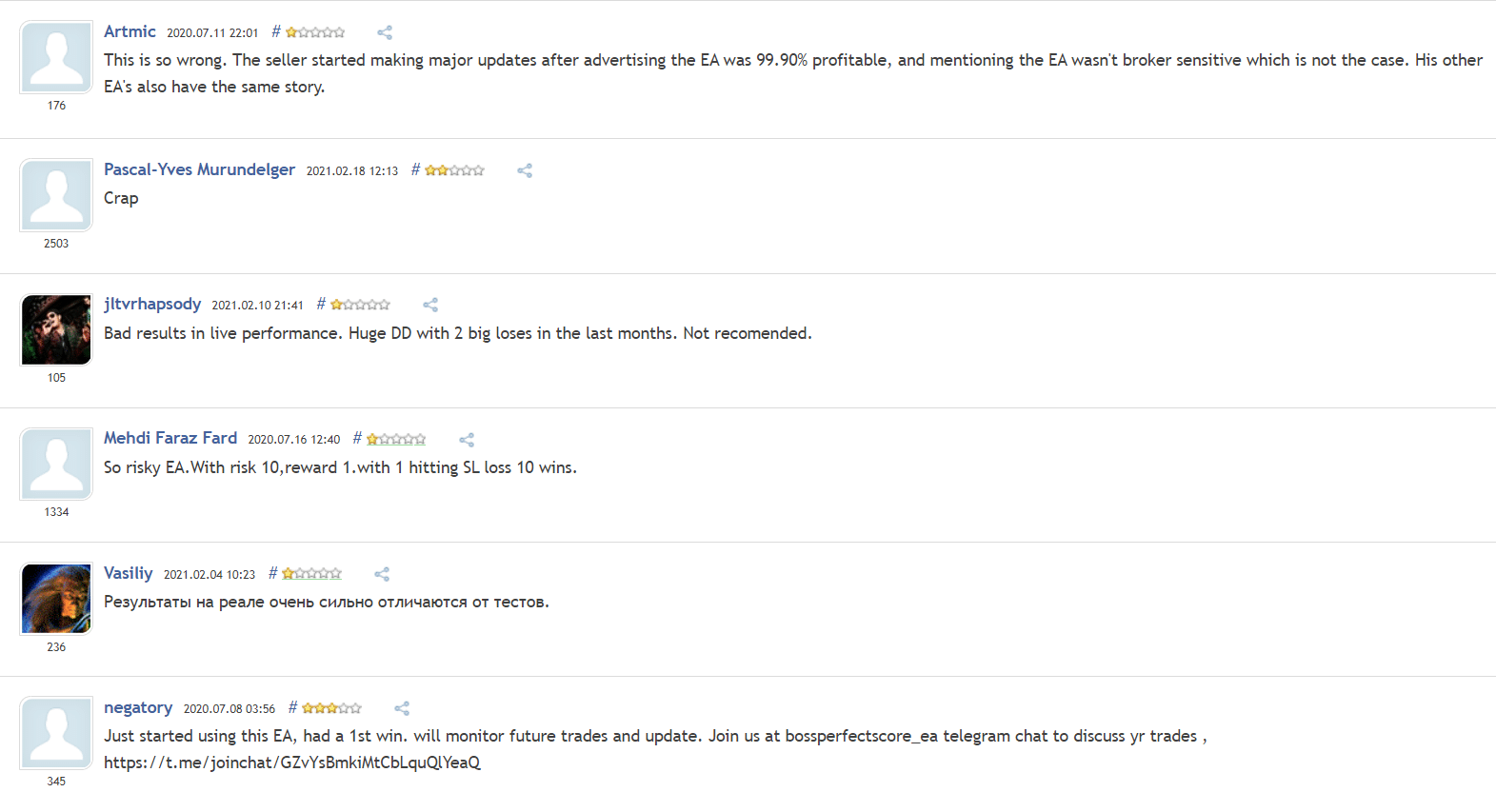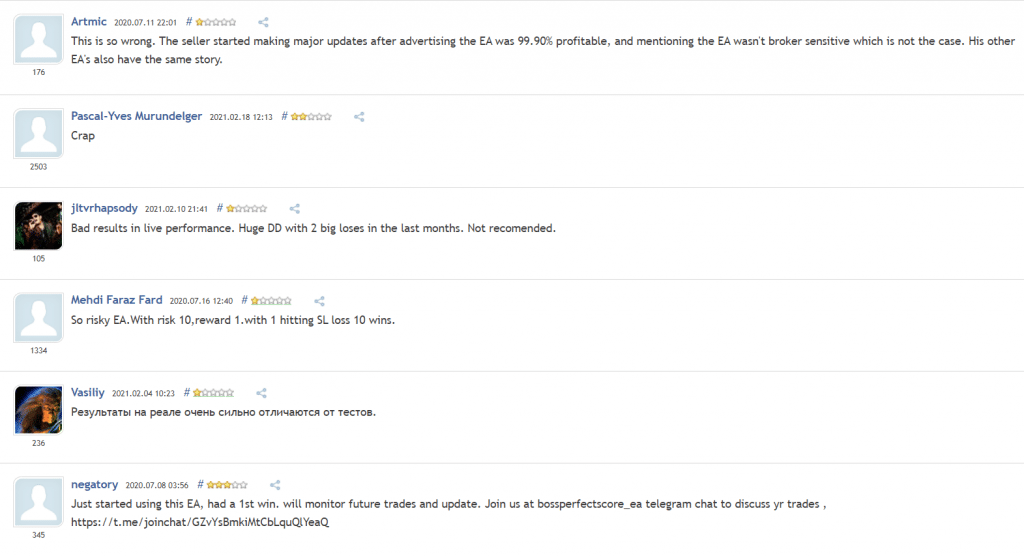 Many clients mentioned in their reviews that the system is dangerous.
Summing Up
Strategy – score (3/10)
Functionality & Features  – score (6/10)
Trading Results – score (7/10)
Reliability – score (6/10)
Pricing – score (2/10)
Conclusion
Perfect Score is a trading advisor that costs a track of money. The system works only with EUR/USD trading with high risks. The robot sets deep Stop Losses compared with Take Profits. The advisor doesn't use trailing Take Profits to make more money from the market moves in the right direction. That type of advisor must have a well-customized Martingale option to recover after losses. Now, the robot is far from being a well-designed solution.