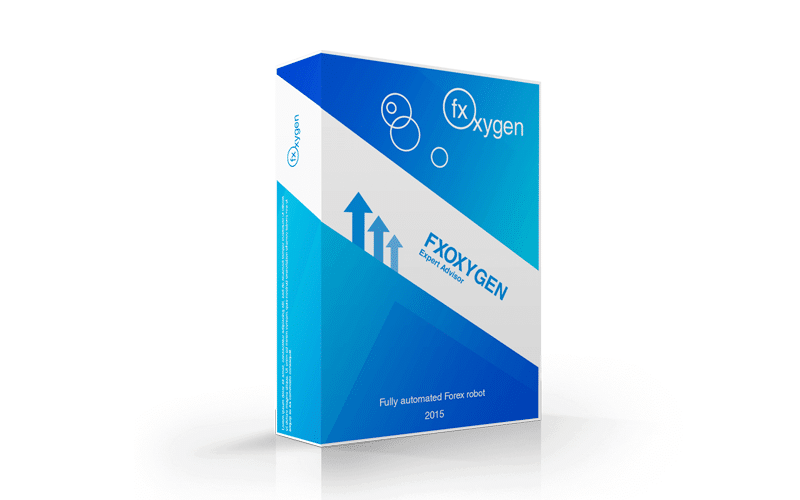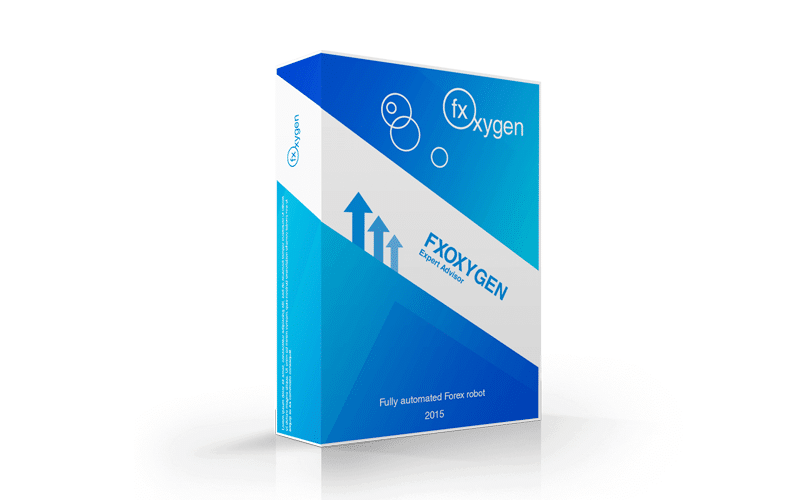 FX Oxygen is a Forex robot that claims to provide a stable profit of 20% on a monthly basis. The vendor claims this is a qualitative and reliable system that has a successful record of trading with real money in the live market. But in order to find out how profitable the system really is, a thorough analysis of its different components needs to be carried out.
Is FX Oxygen a Good EA to Invest?
In order to analyze the reliability of the robot, we have taken into account several factors like product presentation, vendor transparency, main features, trading strategy, price, trading results, and customer reviews. By taking a quick glance at the website, we can see that the vendor has provided ample proof of the trading outcomes. Thus, we can gather this much that it is not a scam service making false promises.
Company Profile
The presentation on the official website is quite brief and to the point. We are presented with the main benefits of the Forex EA, along with what it promises to achieve, and the pricing details. Moreover, there are live trading statistics of a trading account that uses real money.
Two different backtesting results are provided for different currency pairs, and finally, we have the details of the pricing plan. The vendor also provides us with a contact form where you can enter your name, email address, and a message to send to the service team.
There is no information at all about the company behind this Forex EA, which is quite disappointing. Forex traders look for companies that have a history of developing automated systems and that reveal details about their employees. Since the vendor does not provide any information about the company, we cannot say that vendor transparency is maintained for this robot.
Main Features
FX Oxygen is based on backtesting data conducted for 10 years to ensure reliability during live trading. The development team first traded with this system for a long period of time before releasing it for sale, in order to avoid risking the clients' money. It is mentioned that the robot passed on trials and tests, thus proving its reliability.
When you purchase this Forex EA, you get access to free lifetime updates. It has two different modes, namely reliable mode, and highly profitable mode, so traders with different styles can use this EA without any issues. Along with the product comes a detailed user manual, and customer support is provided on a 24/7 basis.
On the website, there is no clear explanation of the trading strategy. Not even the indicators used by the system are mentioned, and this might deter most Forex traders from investing, since the technical details of a trading strategy reveal, to a certain extent, the robot's profitability.
Price
The original price for this Forex EA is $295, but the vendor is currently offering it for $210. A 30-day money-back guarantee is offered for this product, in case trading is unsuccessful. The refund is offered on the condition that the user has placed trades with the recommended settings and still experiences a drawdown exceeding 50%. We think this is a reasonable one-time fee for a Forex EA.
Trading Results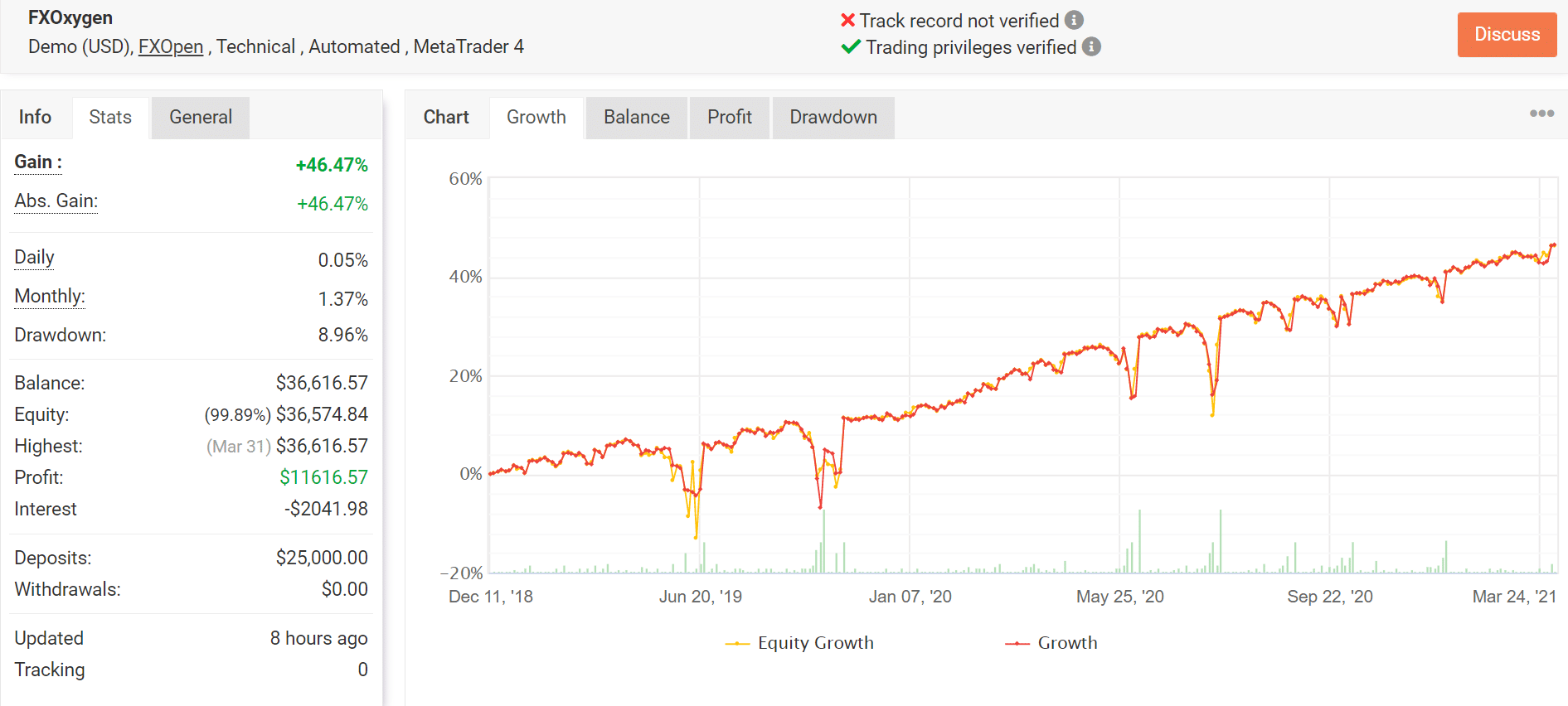 For this live trading account, FX Oxygen has generated a total profit of $11616.57 from a deposit of $25,000, thus achieving a time-weighted return of 46.47%. It has a win rate of 51% and an average win of 70.08 pips/$231.58. It is to be noted that the monthly gain is 1.37% which is much lower than what was promised by the vendor. Nevertheless, the low drawdown of 8.96% is no doubt a positive aspect.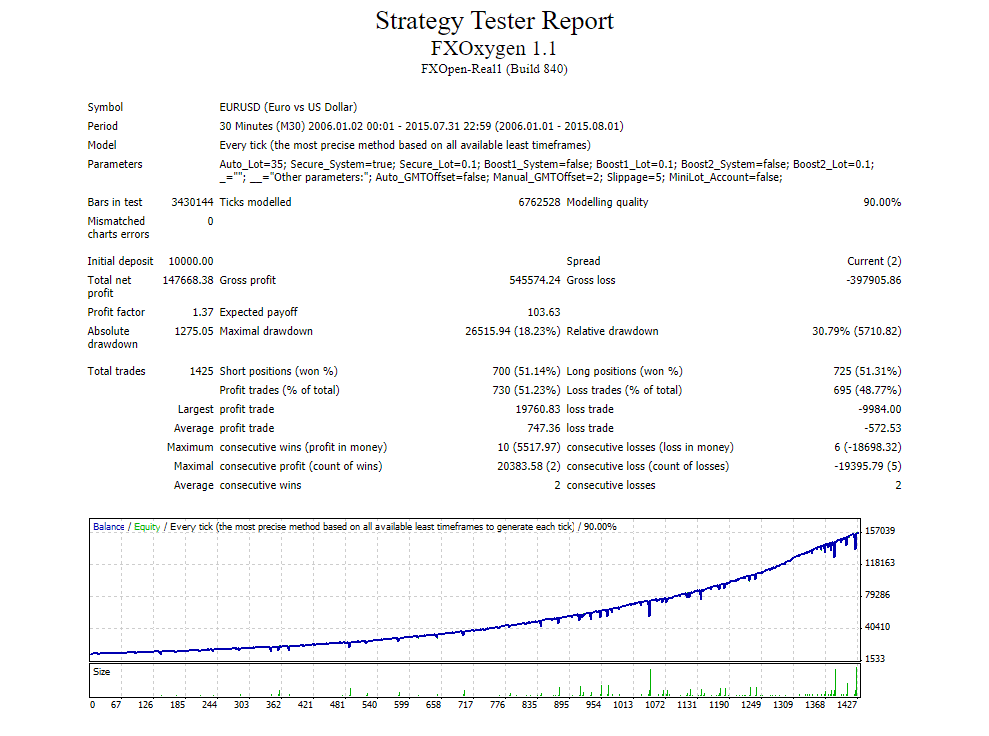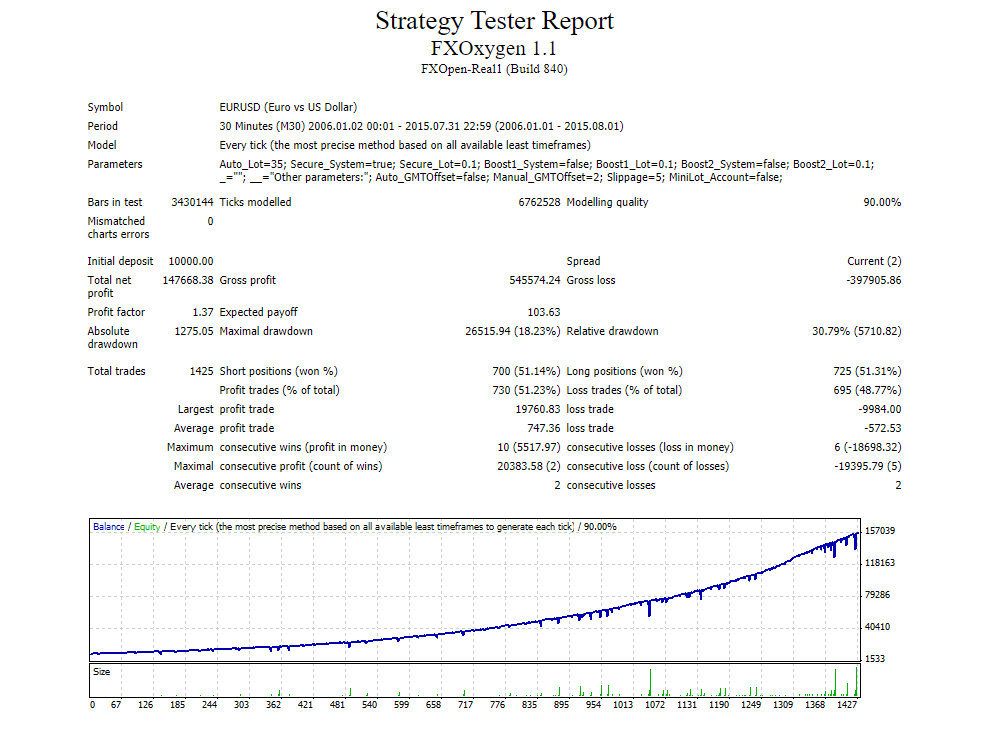 This backtest was conducted on the EUR/USD pair from 2006 to 2015 with a modeling quality of 90%. Here, we can see that a net profit of $147668.38 was generated from an initial deposit of $10,000. 1425 total trades were placed during this time, out of which 730 were won by the robot, representing a win rate of 51.23%.
The relative drawdown of 30.79% is significantly higher than what it is in the live trading result, although the profit factor of 1.37 is quite decent. Overall, this Forex EA looks like a system that's capable of earning profits consistently.
Customer Reviews
In spite of having a long trading history, there are no customer reviews for this Forex robot, which is quite odd. Clearly, not enough people trust this system and it hasn't yet earned a reputation for itself.
Summing Up
FX Oxygen is a system that shows a lot of promise. Although the live trading and backtesting results are nothing spectacular, it is evident that the system closes most trades in profits. That being said, the vendor should consider sharing the technical details of the strategy that would allow a trader to feel more confident about investing in the robot.