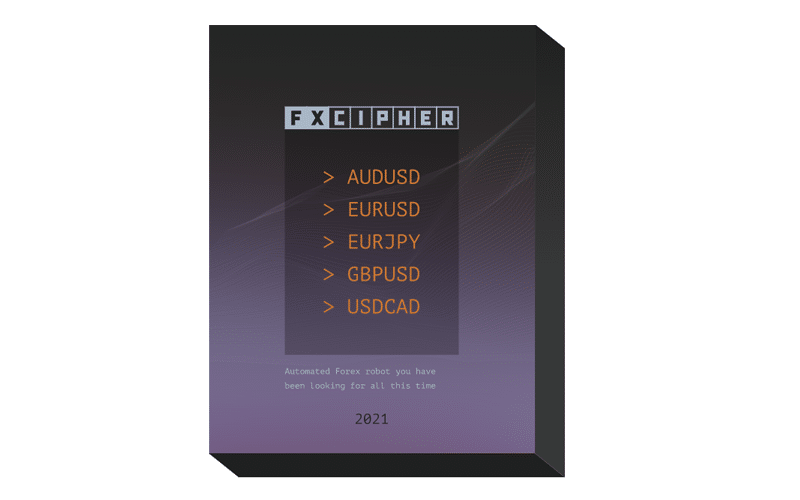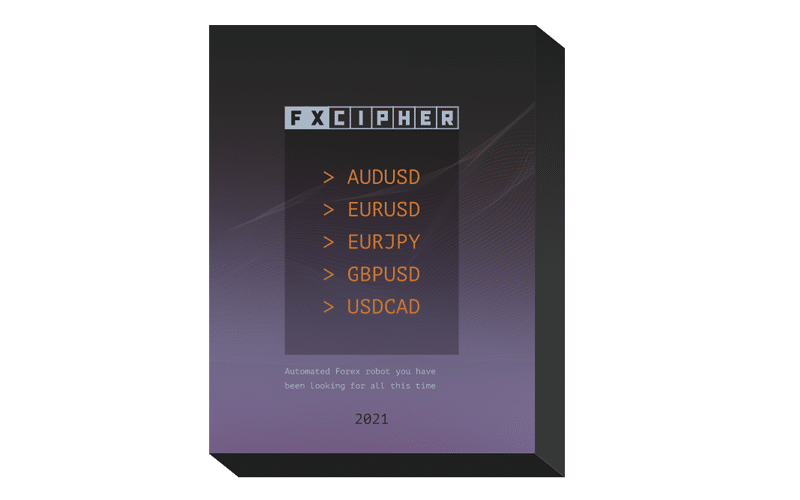 FXCipher is a trading solution that makes profits based on two packs of settings. The presentation is not quite informative and requires to be updated. The devs insisted that "One of them has been optimized since 2010 and is highly reliable. The other one has been optimized since 2017, which helped to increase the profitability of the robot." Let's check it out.
Is investing in FXCipher a good decision?
We don't think so. The system uses two risky strategies that weren't mentioned: Grid and Martingale.
Company profile
We know nothing about the company behind the service and who these developers are. They don't share with us registration information, their social network profiles, and much other that should be introduced.
Main features
The presentation is short and must be more informative to form a vision about how good the system is.
We may rely on a fully automatic trading solution.
It works on both platforms: MT4 and MT5.
The system follows FIFO rules.
We can trade the next pairs GBPUSD, EURJPY, AUDUSD, USDCAD, EURUSD.
"The EA has a special Preset selection mode. That means that after running the EA, you will be able to choose whether to use the mode with settings that have been optimized since 2010 and have a very high-reliability rate, or use the Preset with settings optimized since 2017, which provide higher profitability and require a lower initial deposit."
The advisor includes two strategies.
It allows us to switch between them.
The advisor can do it automatically for us.
It places SL and TP levels for open deals.
Price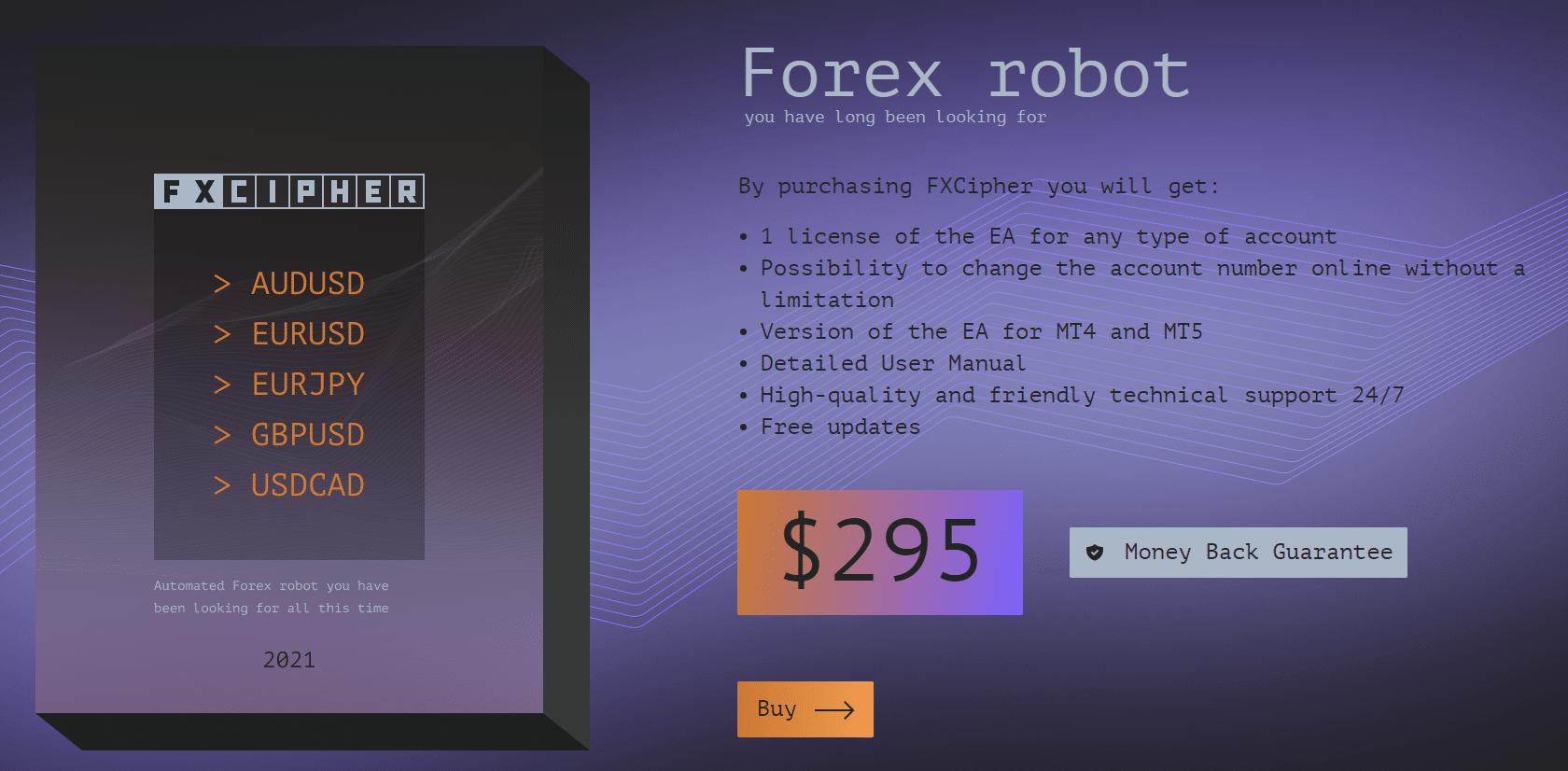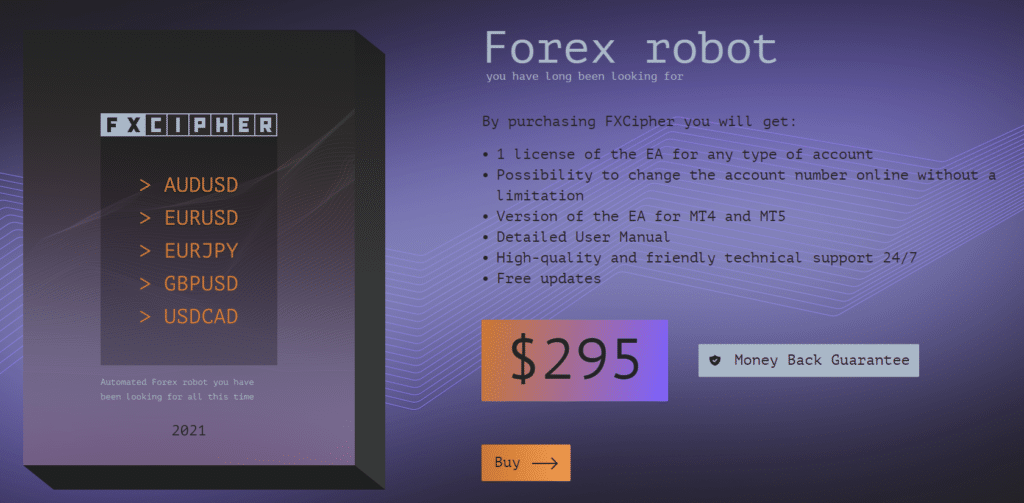 We can purchase the advisor for $295. The package is featured by a 30-day refund, one real account license, a detailed user manual, welcome and reliable 24/7 support, and free updates.
Trading results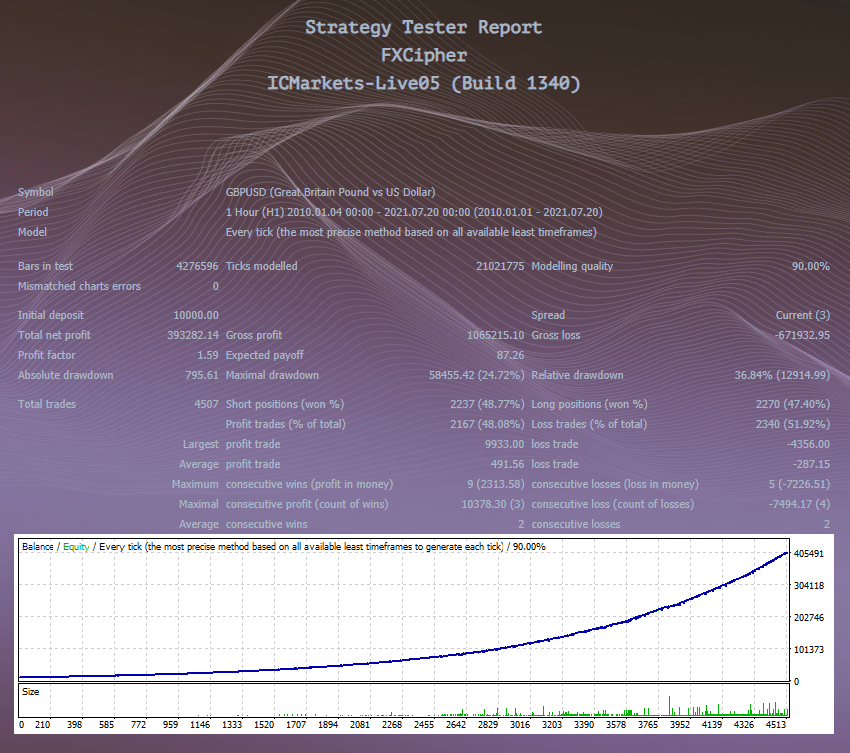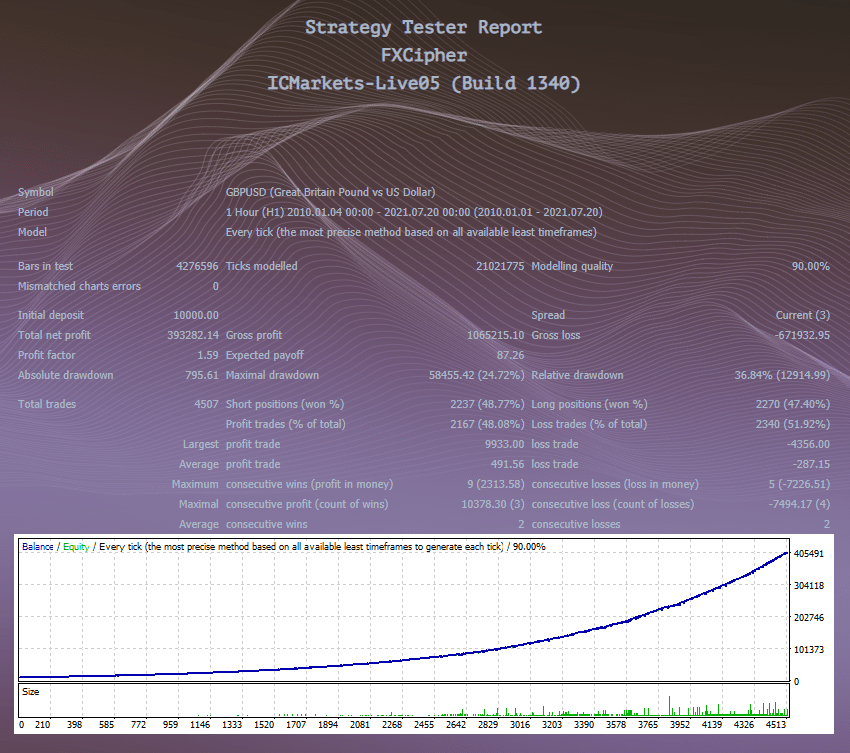 We have a GBPUSD backtest on the H1 time frame. The data was chosen from 2010 to 2021 from IC Markets. The modeling quality was 90.00% with 3 pips. An initial deposit was $10,000. The total net profit has amounted to $393,282. The profit factor was 1.59. The peak drawdown was 24.72%. The advisor traded 4,507 trades with mostly the same win rate for both long and short trading positions (48-47%).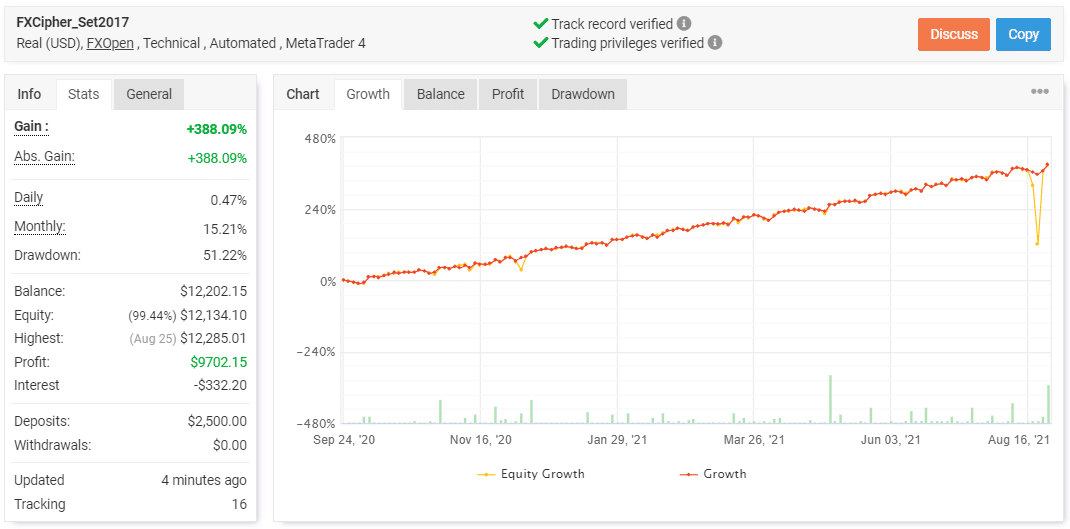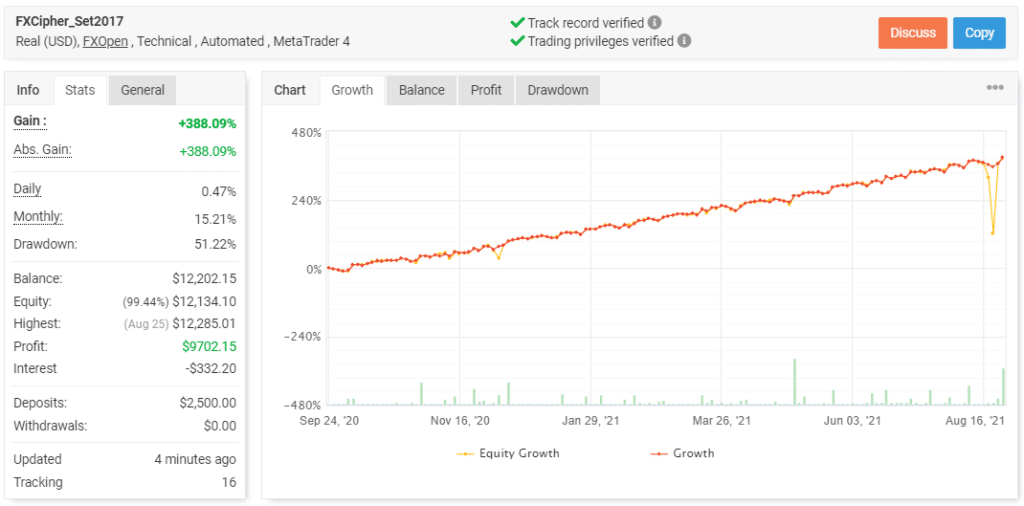 The robot runs a real USD account on FXOpen, trading automatically. The leverage wasn't mentioned. The platform is MT4. The account has a verified track record. It was created on September 24, 2020, and deposited at $2,500. Since then, the absolute gain has become 388.09%. An average monthly gain is 15.21%. The maximum drawdown is 51.22%. It's too much. This drawdown can easily ruin the trading account.


The robot has closed 214 orders with 426.1 pips. The number of pips has fallen to 100 since our last visit. An average win is 61.00 pips when an average loss is -67.86 pips. The win rate for longs is 57% and 50% for shorts. The win rate is low and unprofessional. An average trade length is two days. The profit factor is 1.83.


The robot trades EURJPy and GBPUSD currency pairs. Short direction is more profitable only because of Martingale.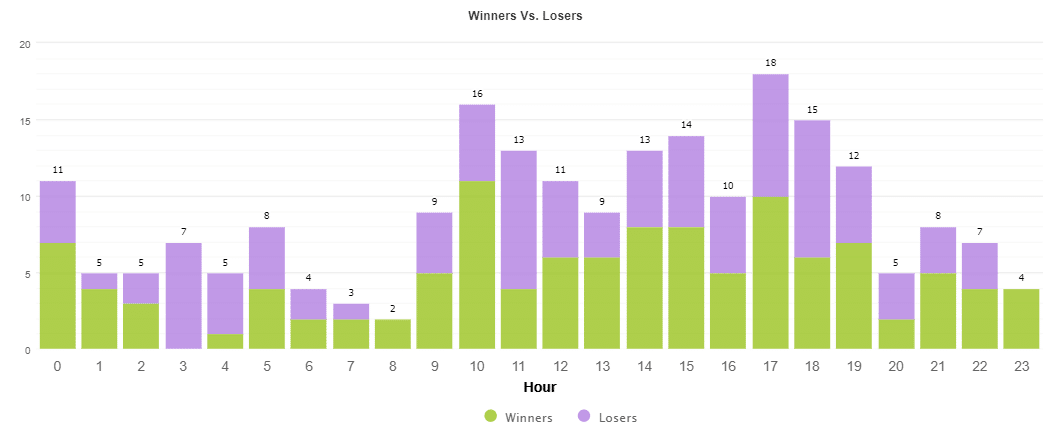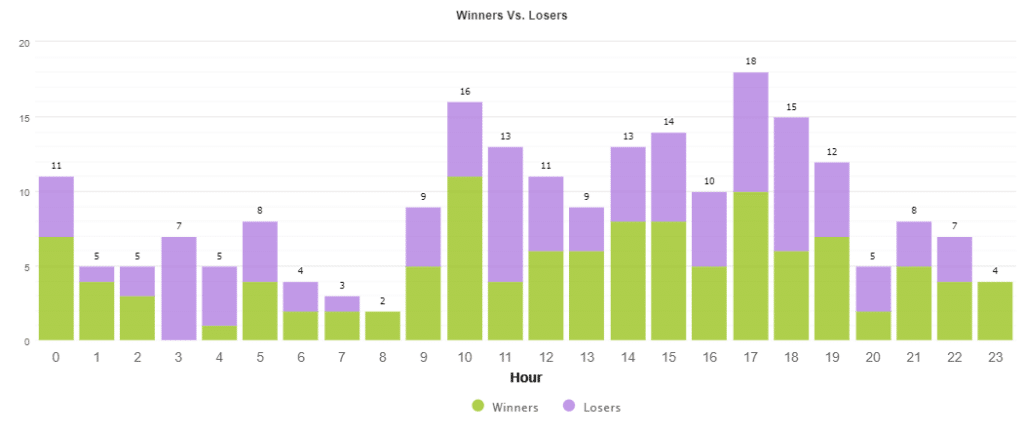 It opens orders during the European trading session mostly.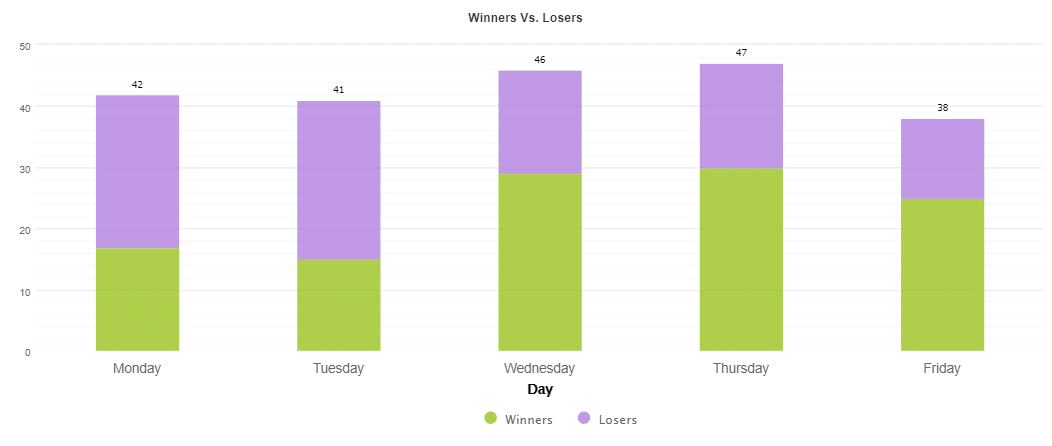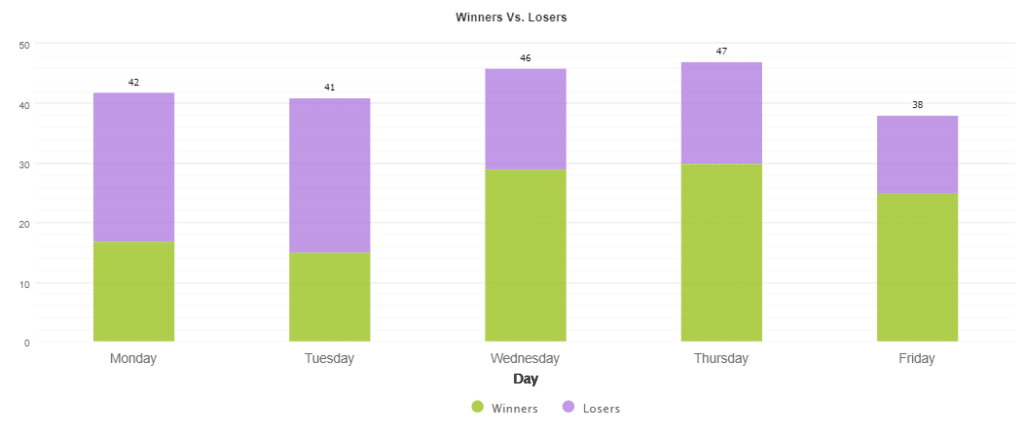 It trades equally during a week by trading frequency.


The system works on account of medium risks to the balance. To lose 10% of it, it has to lose ten orders in a row.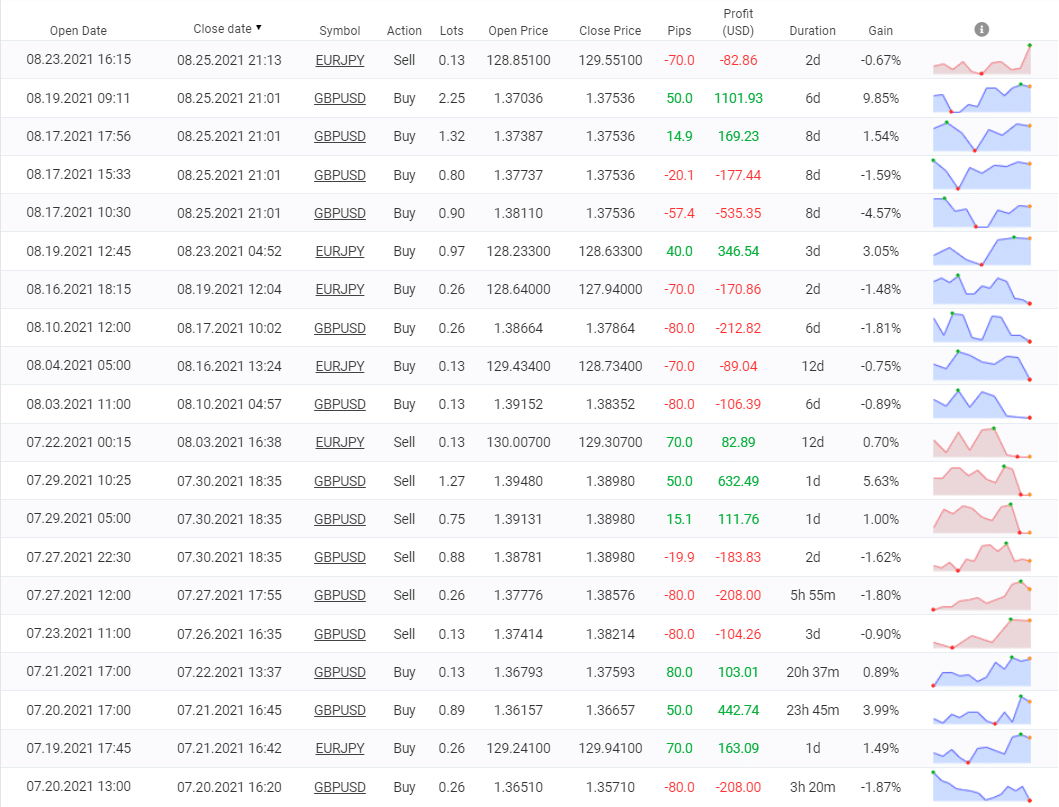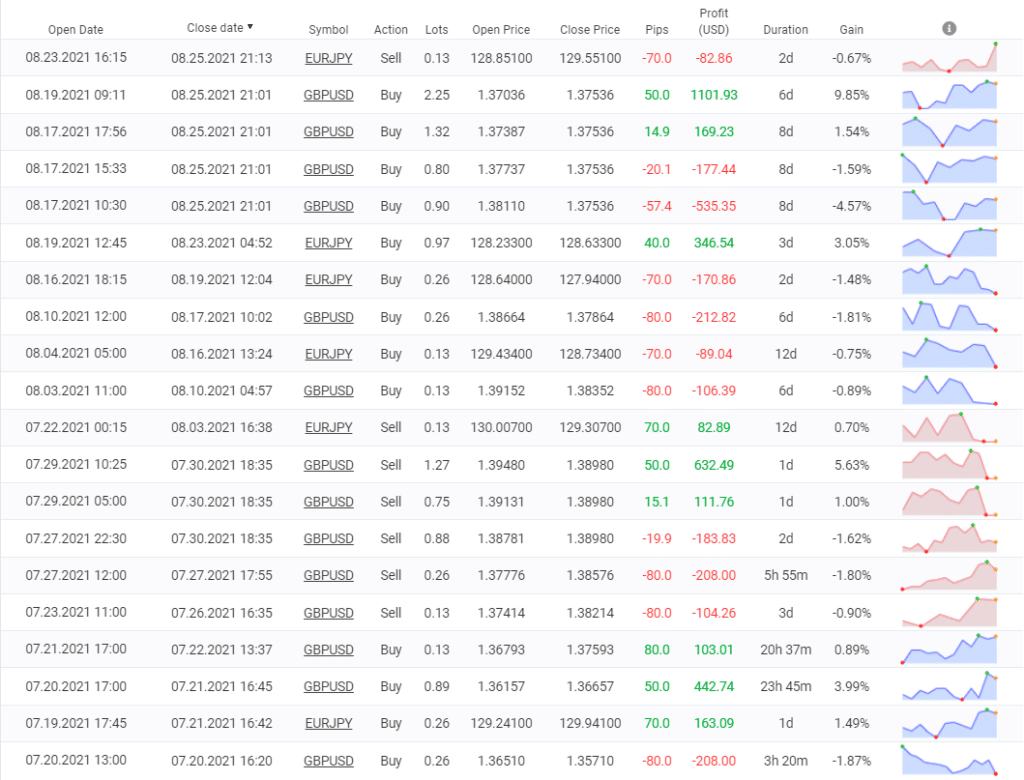 The advisor uses Martingale within a Grid of orders. It's the riskiest way to trade these strategies.
Risky trading was a reason that the account didn't trade properly in August 2021.
People feedback


We may check a page of FXCipher on Forex Store. The system has an eight rate of ten. We have no feedback on sites like FPA and Trustpilot. So, we can't say 100% sure that the system works on the terminal similarly.
Summing up
Strategy – score (2/10)
Functionality & Features  – score (4/10)
Trading Results – score (4/10)
Reliability – score (3/10)
Pricing – score (9/10)
FXCipher is a Forex-related trading solution that makes profits on the real account using two risky strategies like Grid and Martingale. The system works with a low win rate, and we can't be sure that it keeps running stable. It's noticeable that the system started working much worse in August 2021.