Happy Galaxy is the ultimate trading solution that was released by Happy Forex. The presentation doesn't look extended and trustworthy. The devs insisted that the system is a "Fully Automated Expert Advisor."
Is investing in Happy Galaxy a good decision?
It's too early to claim that the system is good to go. It's just released. We have to wait for half a year to check upcoming trading results.
Company profile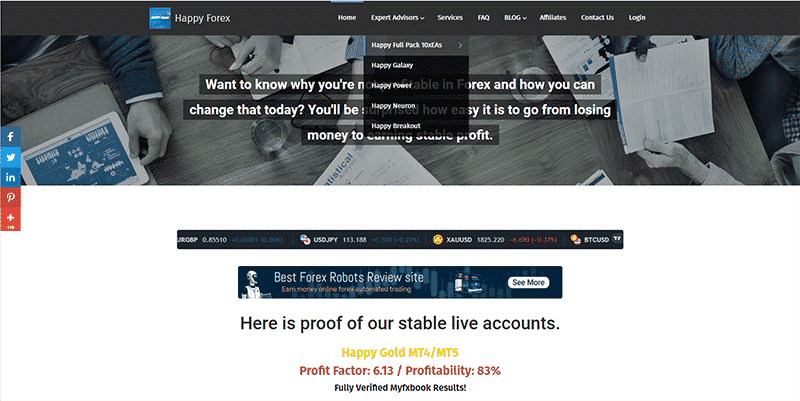 Happy Forex is a well-known design company on the market. So, they have various products with different strategies in their portfolio: Happy Power, Happy Neuron, Happy Breakout and more.
Main features
It's time to talk about features that the system has.
It helps us with automatic trading on our terminal.
We can expect that the robot works with EURUSD, GBPUSD, USDCHF, EURGBP and EURCHF.
The advisor utilizes trend moves using a Grid of orders.
The system has a recovery feature.
We have a news filter to decrease drawdowns.
There is Filter News implemented to reduce drawdown at high market volatility.
We should use it on an ECN account.
The advisor works under FIFO rules.
It auto-detects 4 or 5 digit quotes.
There's no big deal to instal the system.
We may work with any broker we want.
The system can be used on Windows 7, 8, 10, Mac OS and Linux.
We can download MT4 and MT5 versions.
The only time frame to work with is H1.
The minimum deposit requirements are $1000.
The optimal deposit is $2000.
We can enjoy working with an unlimited number of demo accounts.
There are updates and upgrades attached to the package.
"The license is for the first month and then you will automatically receive a free lifetime license on your email. You will pay for the license once only." We don't know the reason for this.
Price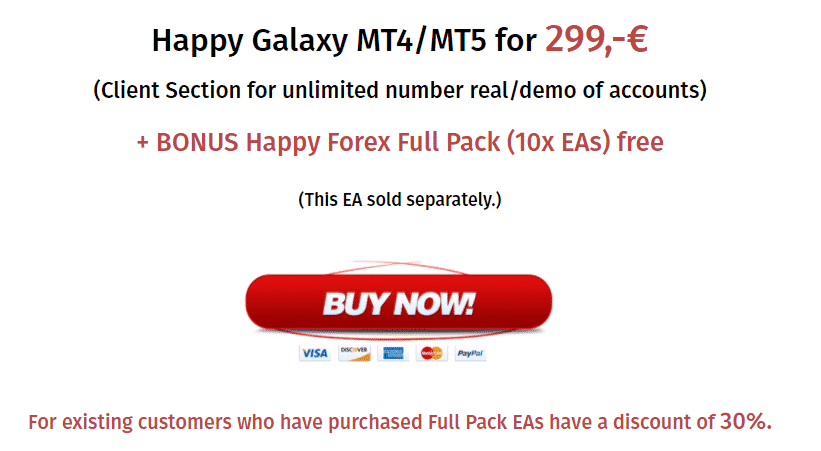 We can purchase a robot for €299 for a copy. The package includes ten robots where more than half became scams many years ago. There's a 30-day money-back guarantee provided.
Trading results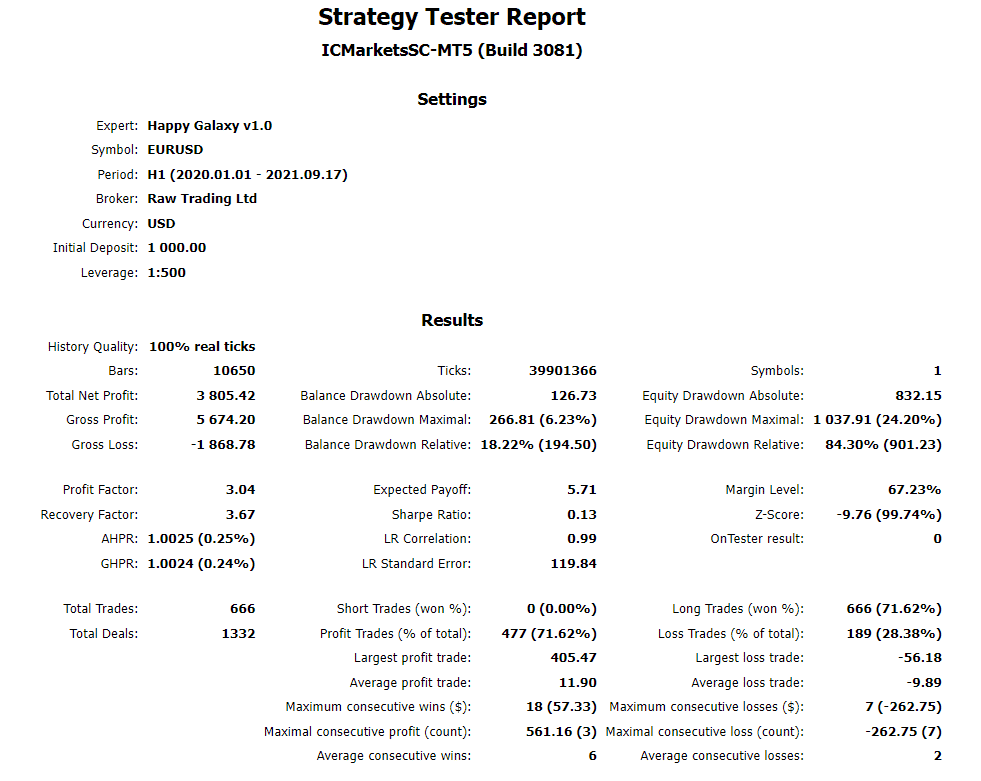 We've got a EURUSD backtest on H1 based on 21 months of the tick data. The leverage was 1:500. The ticks quality was 100%. So, it included real spreads. An initial deposit of $1000 has turned into $3,805 of the total net profit. The profit factor was 3.04. It has traded 666 orders with 71.62% accuracy for long trading positions. The short direction wasn't traded.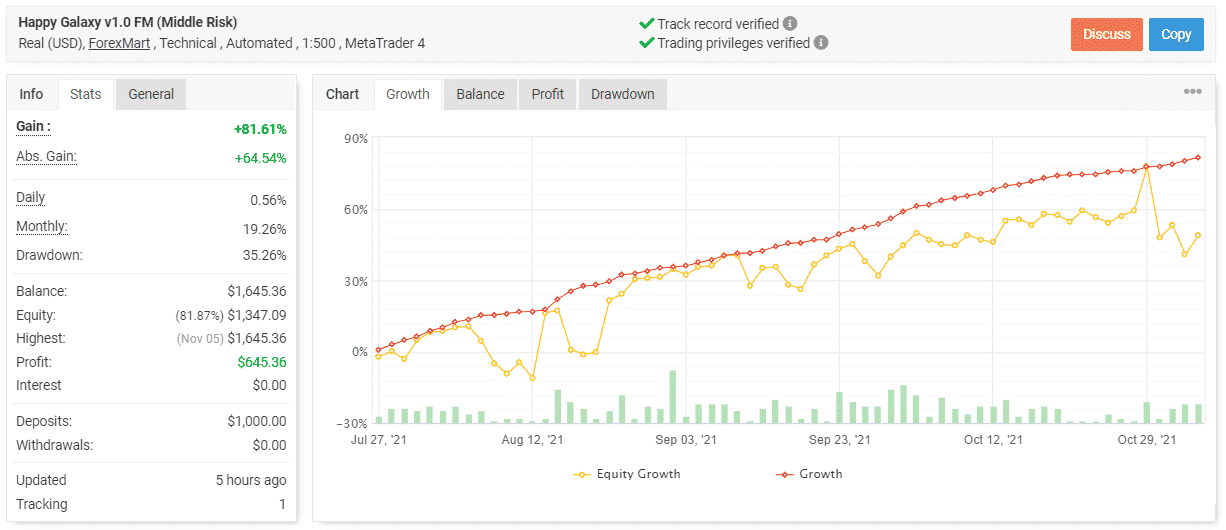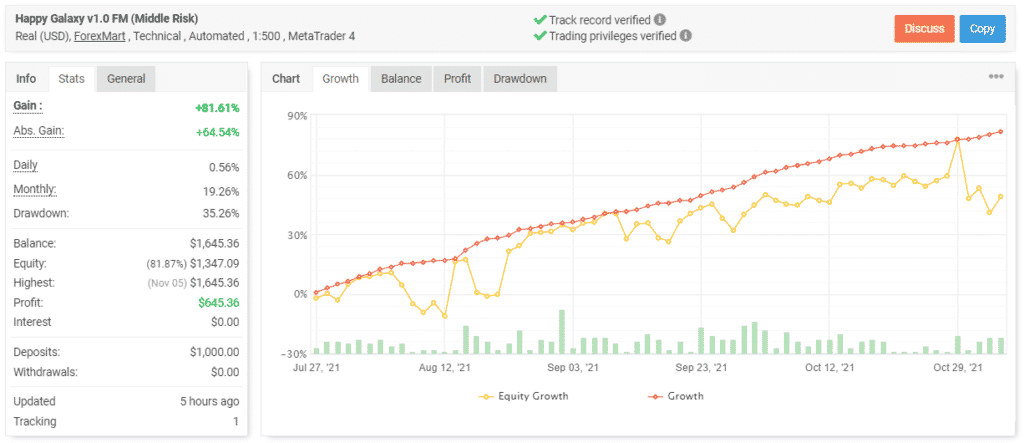 The presentation includes a welcome widget that proceeds to Myfxbook with verified trading results. The robot executed orders on a real USD account on ForexMart with 1:500 leverage on MT4 automatically. We have no idea why they decided to pick this unknown broker. The account has a verified track record. We can expect trustful data. It was created on July 27, 2021 and deposited at $1,000. Since then, the absolute gain has become 81.61%. An average monthly gain is 19.26%, when the maximum drawdown is 35.26%.


The robot has executed 397 orders with 5953 pips gained. An average win in pips is 24.93 when an average loss is -32.22. An average trade length is three days. It means that the system can't reach TP levels immediately and can sit in the long term drawdowns.


The advisor works with five pairs where GBPUSD is ahead in trading frequency and profits.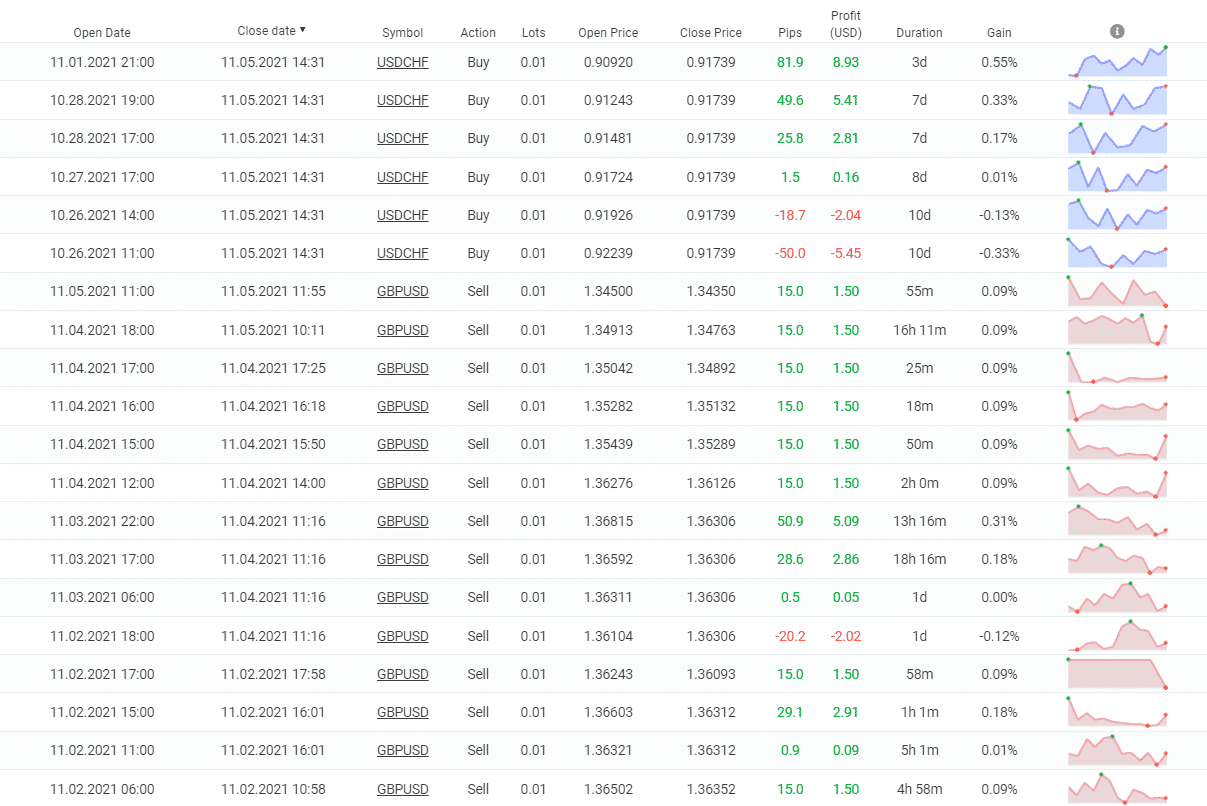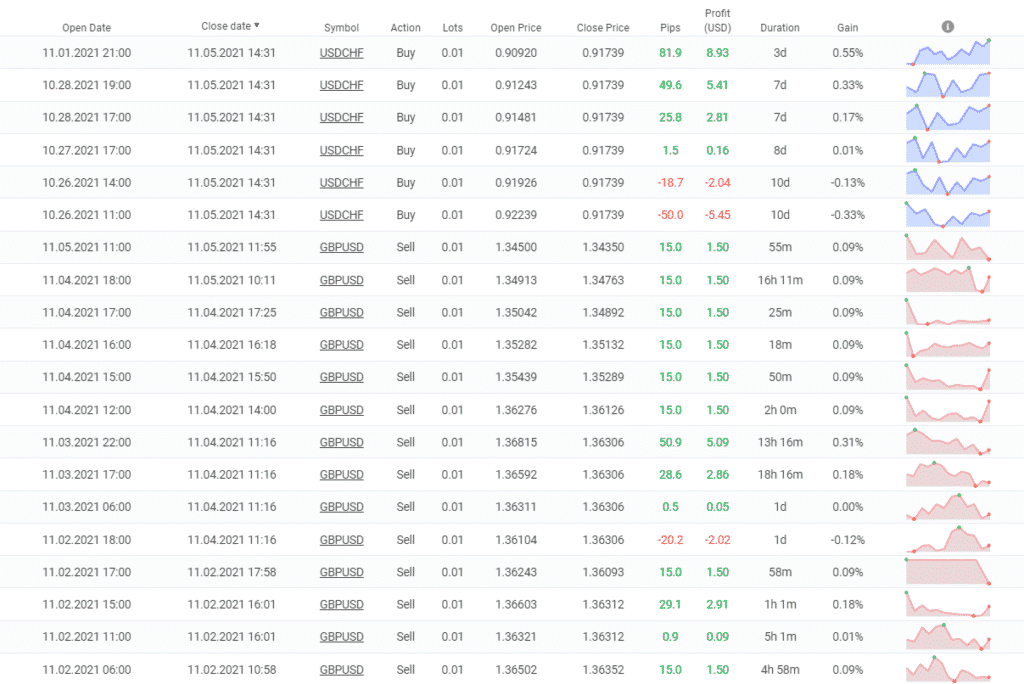 It executes orders using a Grid of several orders.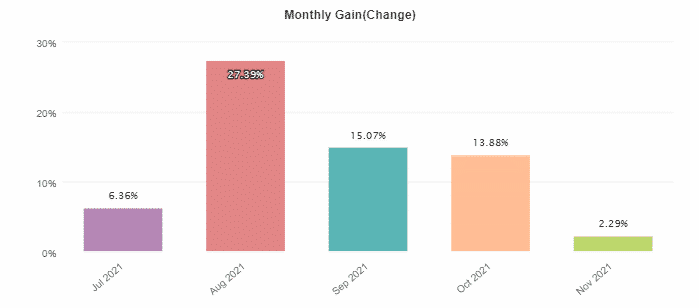 The profitability varies from month to month.
People feedback
The advisor doesn't have clients' testimonials because it has just been released. It's too early for this.
Summing up
Happy Galaxy is an ultimate system that was published several weeks ago. It works with a Grid of orders based on a trend strategy. The advisor doesn't use Martingale. The system is too young now to say for sure that it can be good in 2022. We should wait for several months or so to monitor the success of the represented trading results.