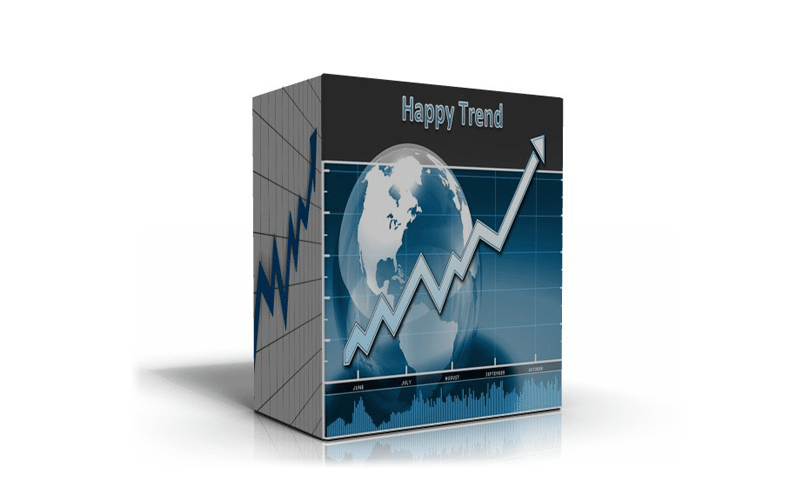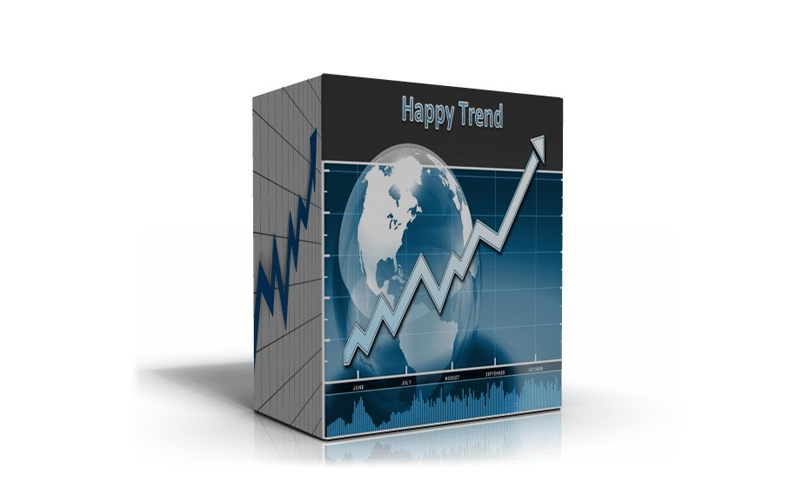 Happy Trend is an EA that was released several years ago and received some updates within this period. It's time to figure out if the system is viable in the middle of 2021.
Is Investing in Happy Trend a Good Decision?
We don't think so. The robot has shown that it can't be profitable in the middle and long term periods. We don't know if the system will be updated or abandoned.
Company Profile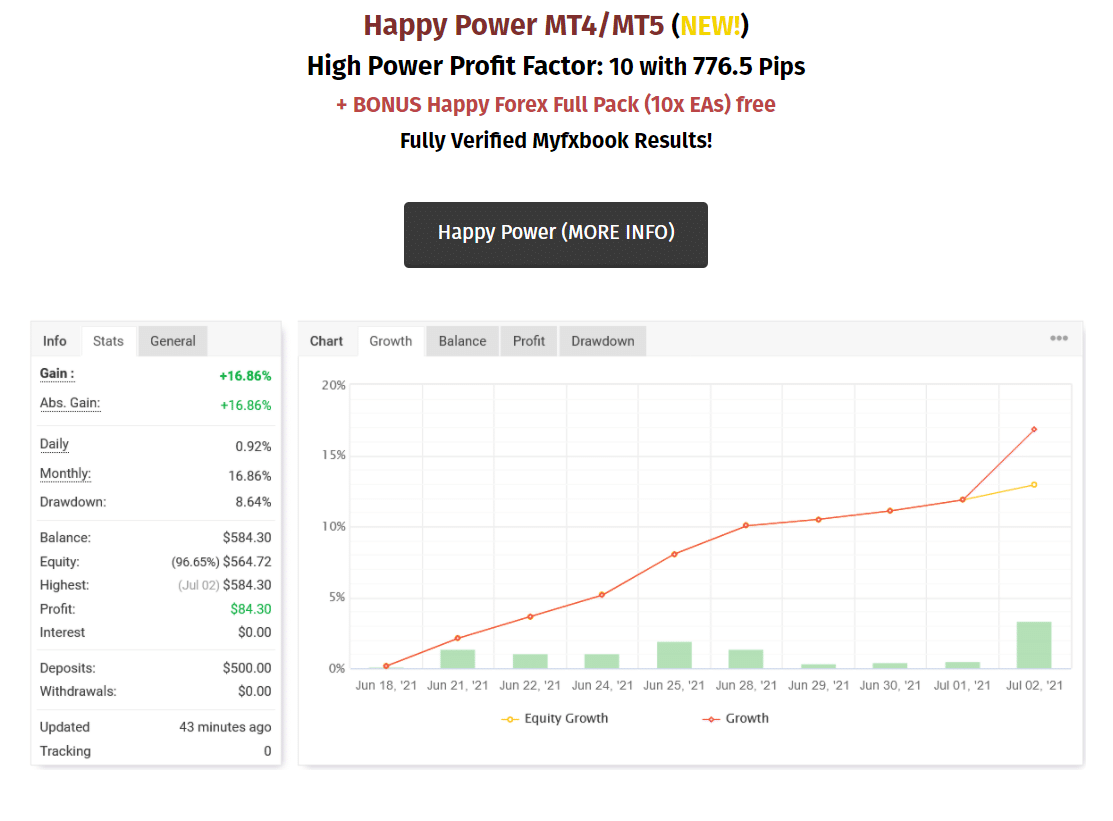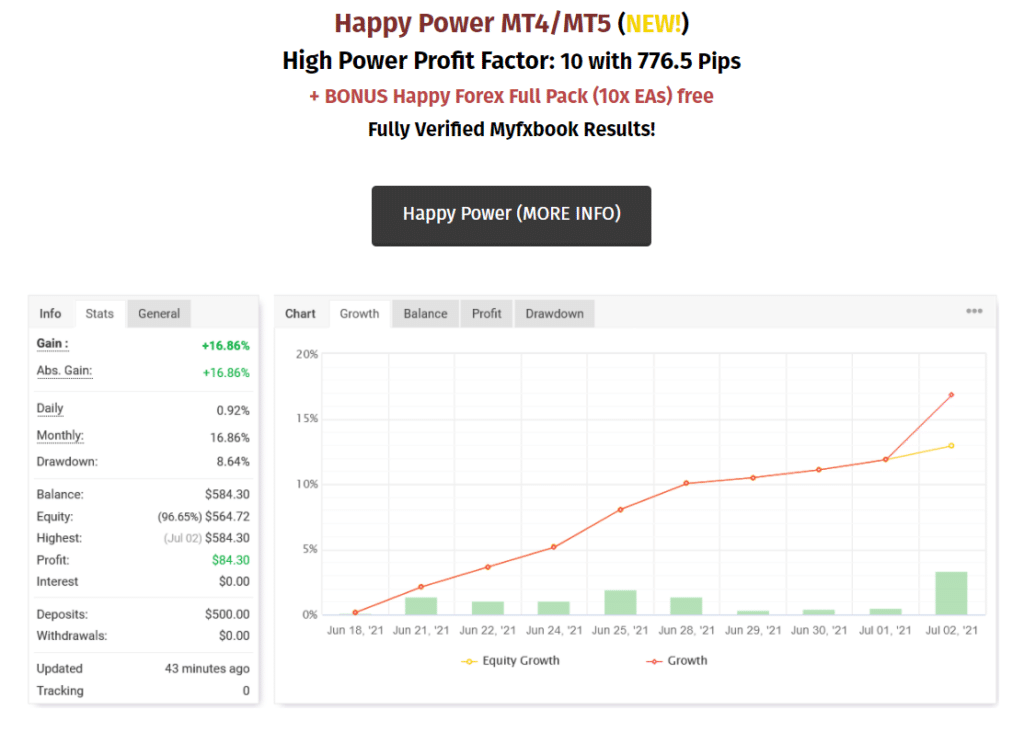 The company's main page informs us that the ultimate trading solution they offer to its clients is Happy Power for MT4 and MT5.
Main Features
The presentations of Happy Forex are short as usual. This one is not an exception:
Happy Trend can work automatically on the market for us.
We are allowed to trade with various cross pairs.
The only time frame to work is H1.
We may skip trading during high-impact news.
The robot is a trend trading solution.
The advisor places TP and SL levels.
The system doesn't require us to have previous trading experience.
The robot isn't sensitive to account balance.
The advisor can do charting.
It can work with the next features: UseTrailingStop, TrailingStop features.
There are the systems we can work on Windows 7, 8, 10, Mac OS, and Linux.
The same we have for accounts: Micro, Mini, or Standard types of the account.
The minimal deposit should be higher than $100.


Fort Financial Services is a broker from the mid of the pack.
The robot requires us to use it on an ECN account.
There are 4 or 5 digits auto-quotes detection.
Price


The robot costs standardized pricing. We can buy a two-license pack for 299 EUR. The ultimate pack with five licenses costs 499 EUR. In addition, we'll get ten robots, most of which are scams. We cannot remove them from the package to make it cheaper. It's a scam to sell an advisor. There's a common 30-day refund policy.
Trading Results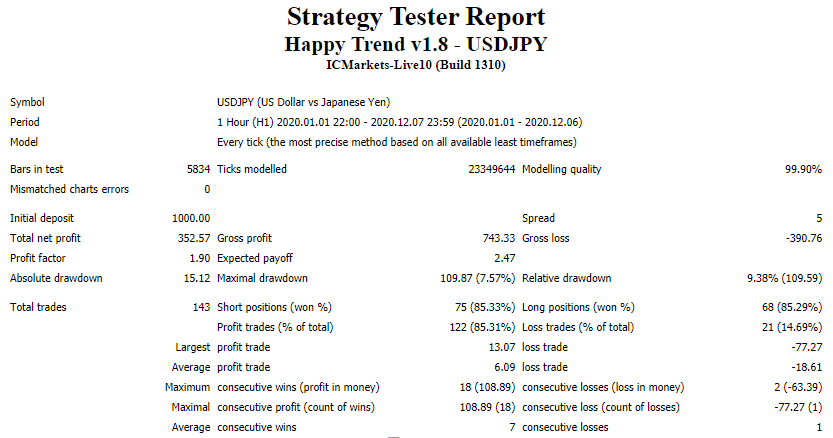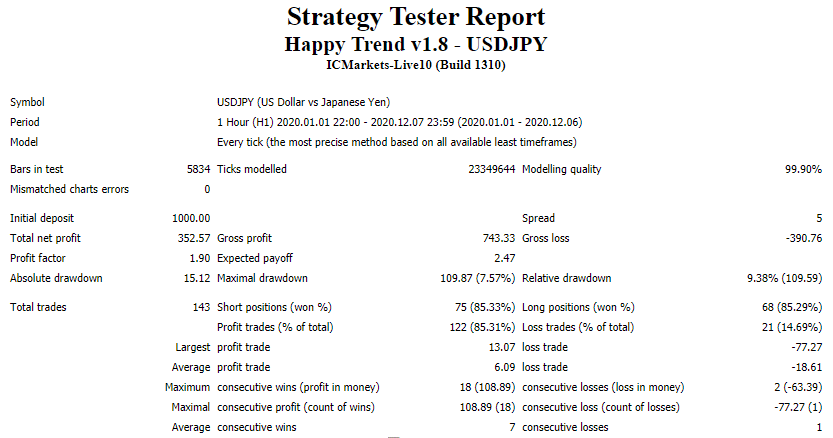 There's a USD/JPY report on the H1 time frame based on a year tick data. The modeling quality was 99.90% with 5 pips spreads. The initial deposit was $1000, when the total net profit amounted to $352.57. The profit factor was 1.90. The maximal drawdown was 7.57%. The system has closed 143 orders with an 85% accuracy rate in both directions.
Trading Results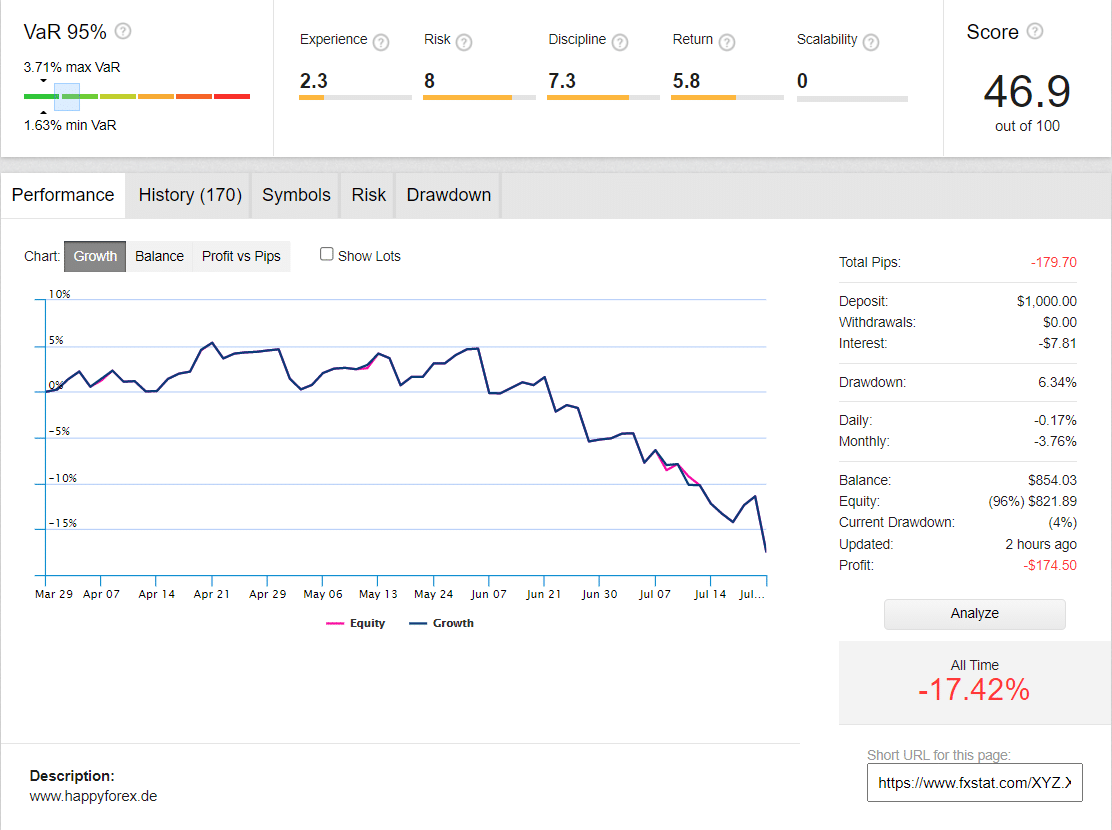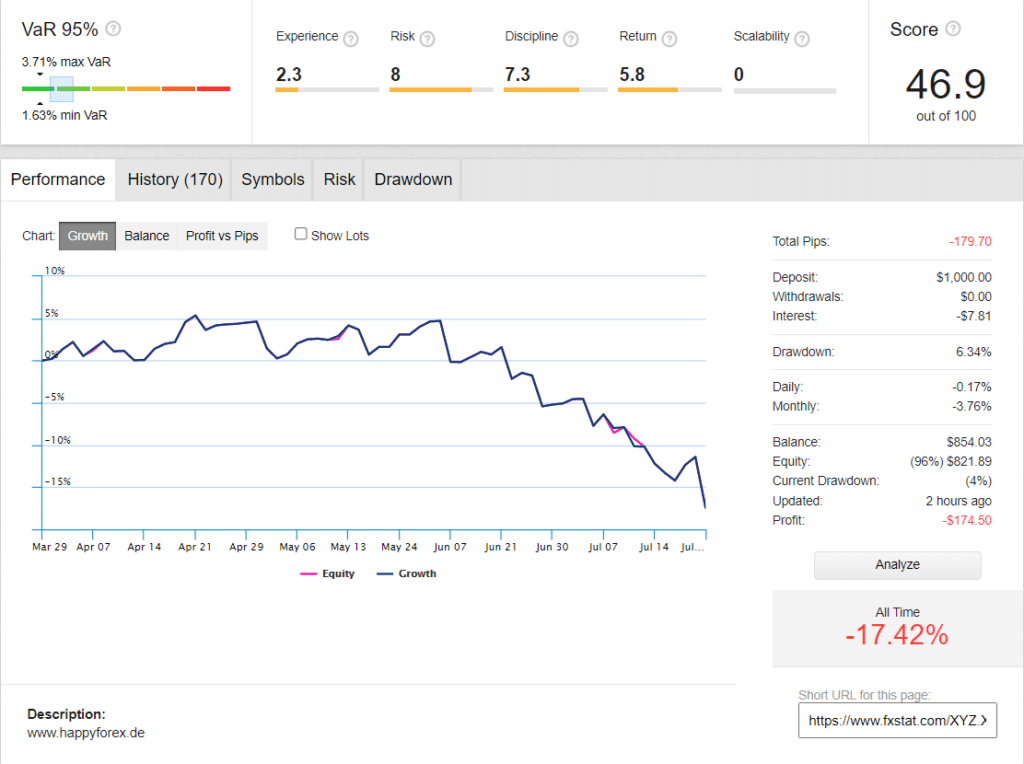 It's an FXStat verified real account. The system has a 46.9% score. It was created at the end of March 2021 and deposited at $1000. The number of gained pips are negative -179.70. The profit is -$174.50. The maximum drawdown is 6.34%.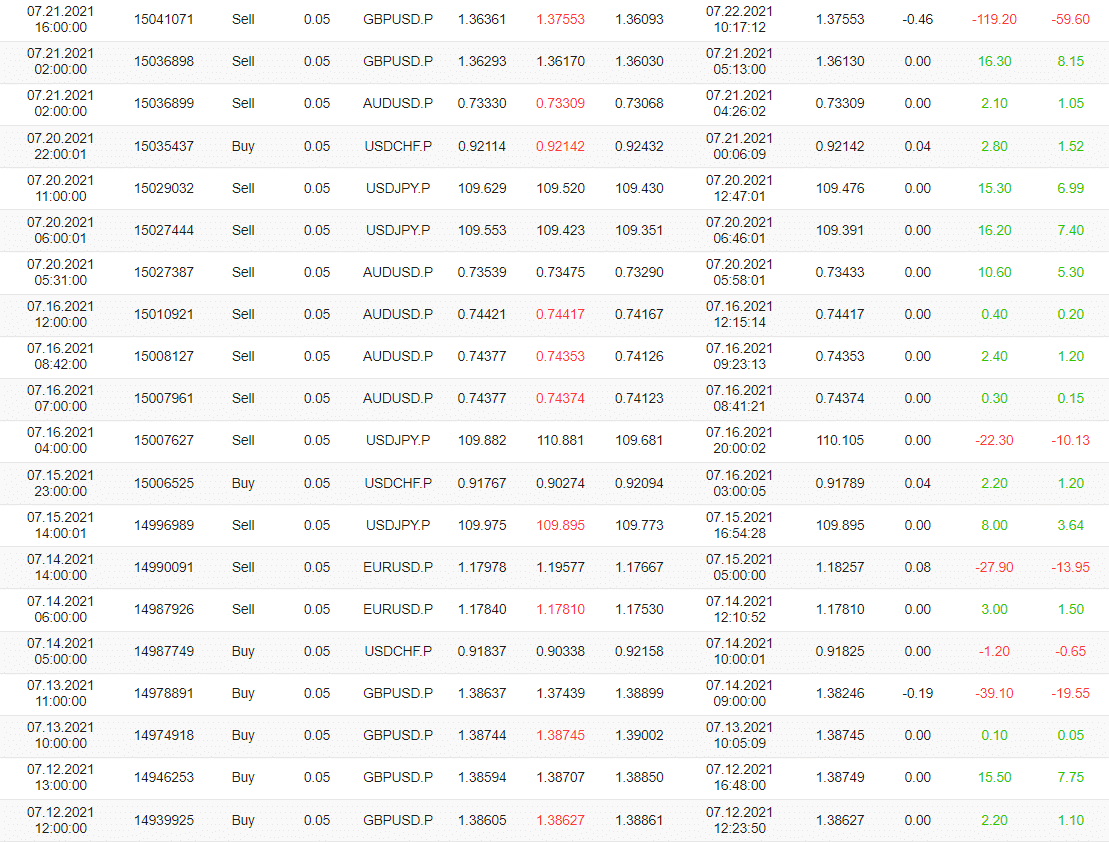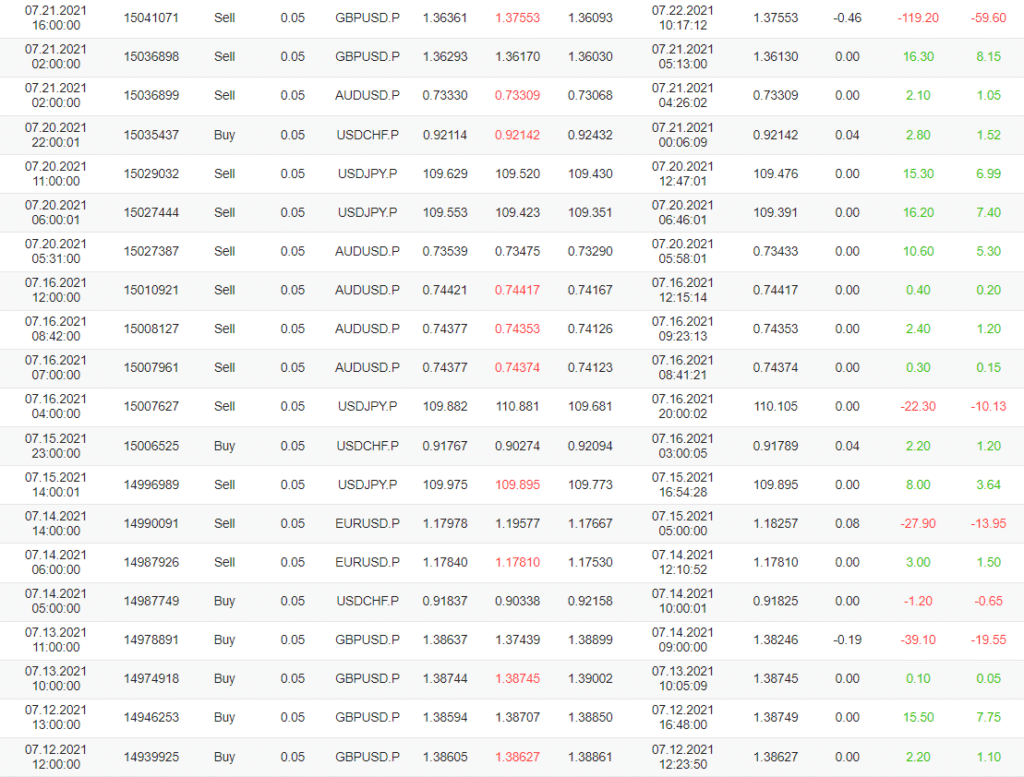 The system runs charts trading with insanely deep and unhealthy drawdowns.


Losses occurred for a long period on all currency pairs.


April was the last profitable month. Since then, there were lost three months in a row.


The advisor traded 169 orders. The win rate is 72.19%. Both directions were traded almost equally. The best trade was $15.42 when the worst trade was -$59.60. An average trade length is 8 hours 42 minutes. The profit factor is 0.65. An average profit is 5.71 pips when an average loss is -20.26 pips.


EUR/USD is 26.04% of the open orders when USDJPY only 22.49%.
People Feedback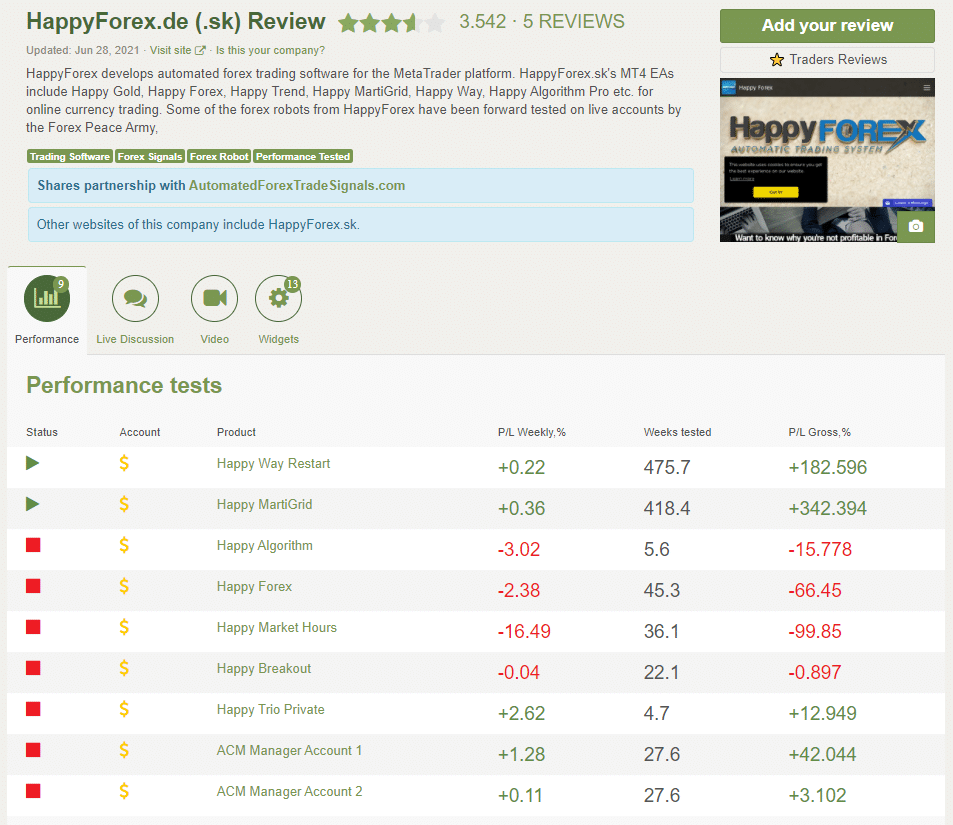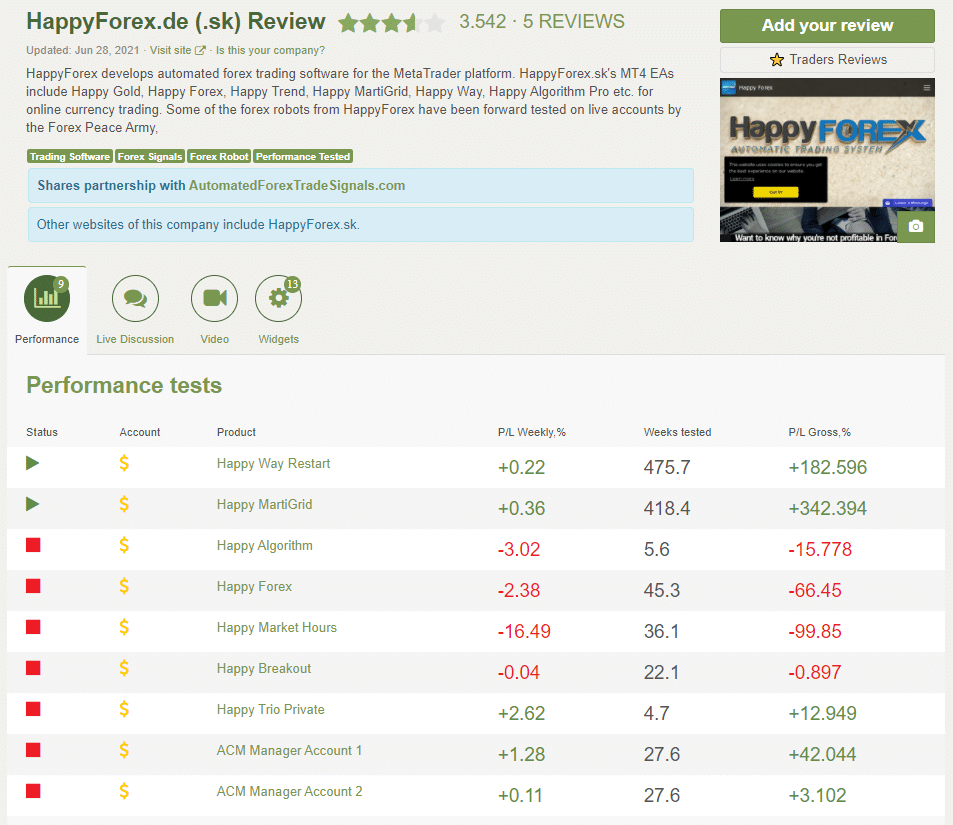 Happy Trend runs a page on Forex Peace Army for all its advisors. There are five reviews published with a 3.542 rate based on them. We may note many stopped accounts of free robots from the pack.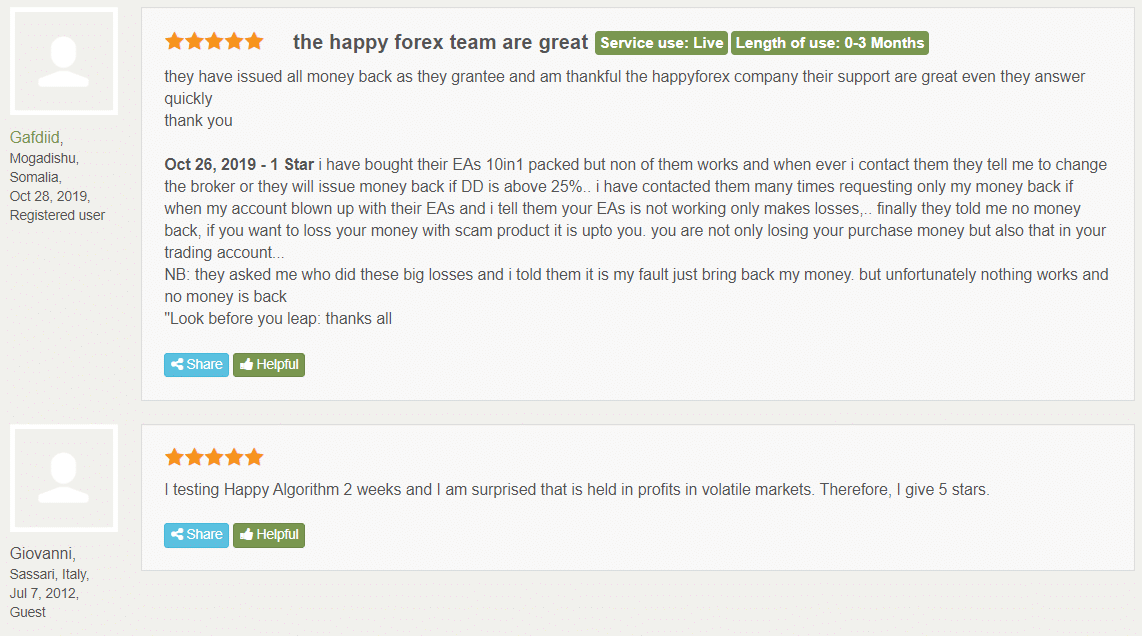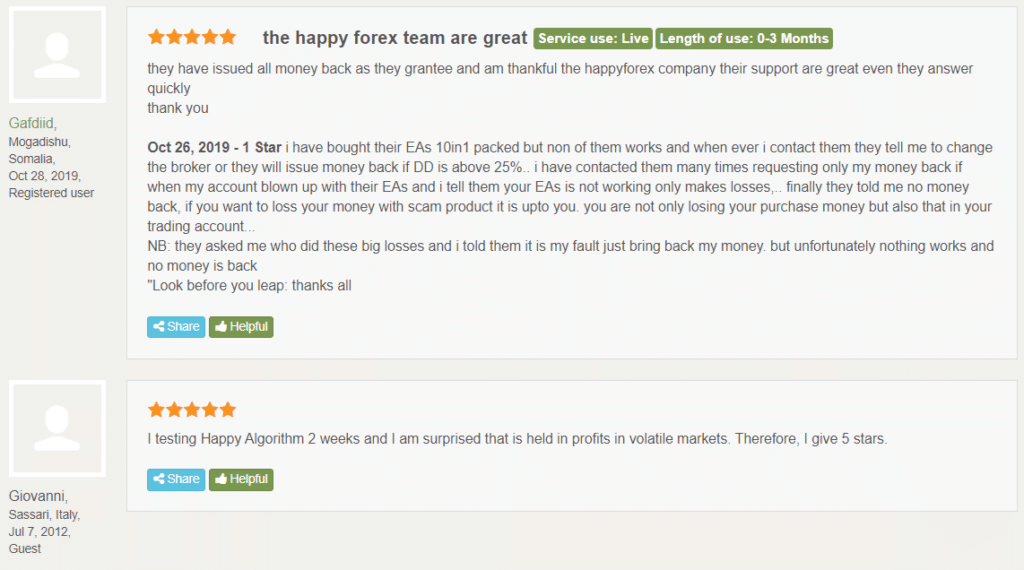 The last comments didn't inform us about a Happy Trend advisor.
Summing Up
Happy Trend runs a real account to a get-blown point. The system couldn't be profitable after receiving a major update and being reset on another real account for better results. The offer includes many useless and not updated trading solutions. There's no single reason to buy it.