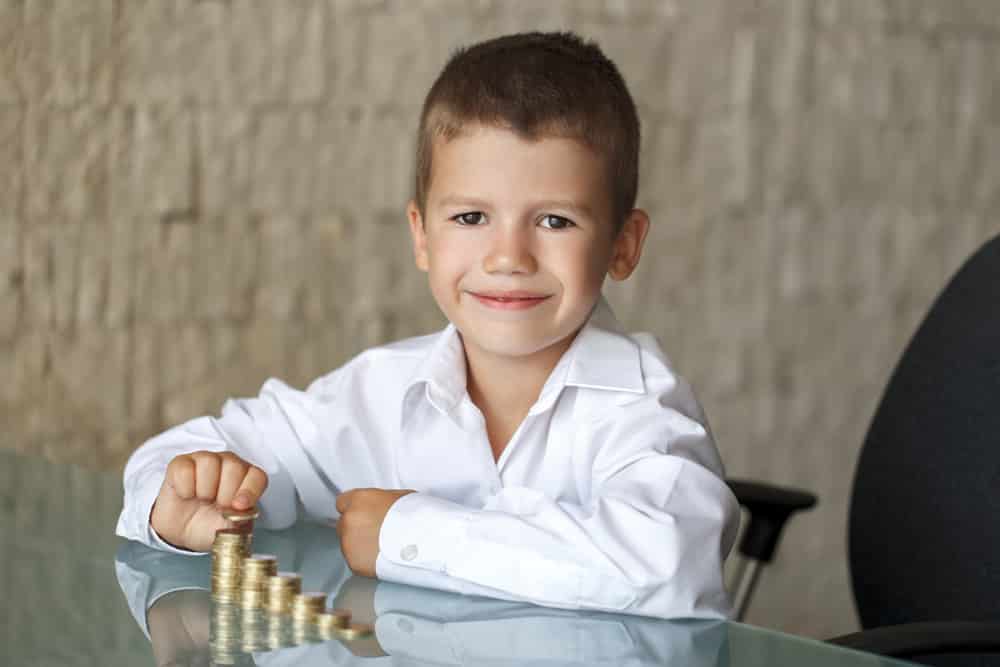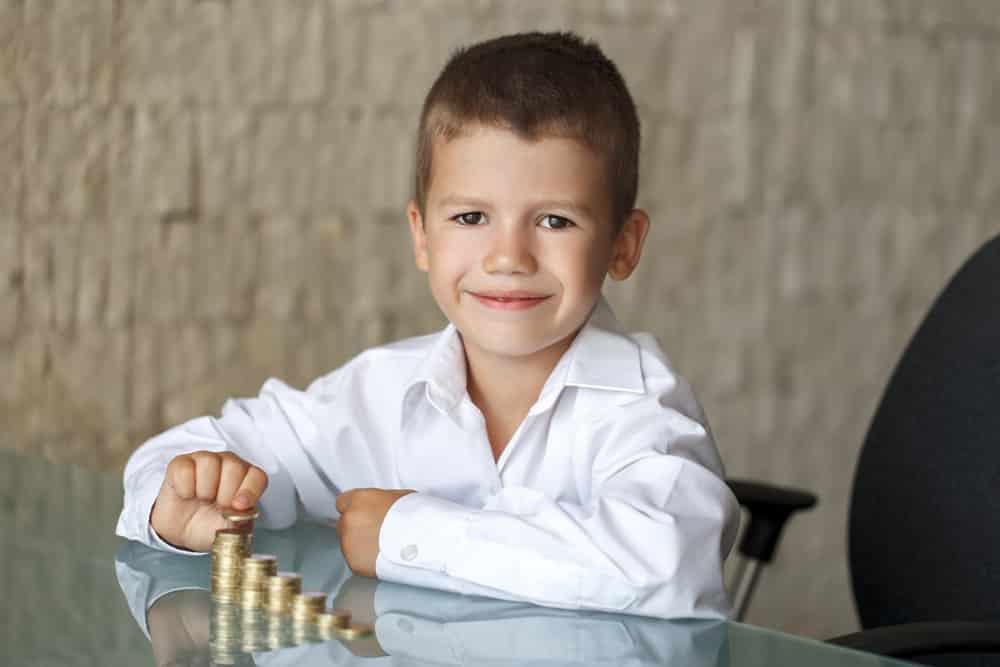 Parenting is expensive. According to the US Department of Agriculture (USDA), an average family will spend more than $12,000 to raise a family every year. This cost rises as the child grows up. Therefore, financial experts recommend having an investment plan for your child. They also recommend starting this investment process as early as possible. Indeed, some of the happiest parents are those who start investing even before the children are born.
Why invest for a child?
As a parent myself, I have found a lot of pleasure in setting aside a few dollars every month for my son. I was lucky enough to start investing a small amount of money before he was born. He is now almost three years old, and I have seen the power of generating consistent returns and compounding. There are several reasons why investing in them is a good thing, including:
Generating returns. Unlike having a personal savings bank account, creating an investment account creates solid returns. This account will keep compounding.
Responsibility. Setting aside a certain portion of your funds every month is a good way of teaching your child about responsibility.
Inflation hedging. Similarly, cash saved in a bank account tends to lose value because of inflation. Investing will help your funds grow faster than inflation.
Future expenses. Starting to invest early will help you pay for future expenses like school and sports activities.
As a parent, you should save a small amount every month and put it in an investment account. For example, if you decide to set $100 per month towards this, without interest, your newborn child will have $21,600 when they hit 18 years. Now, if you decide to invest this cash in a fund that has a 10% annual return, your child will have more than $55,000 when they turn 18. This calculation assumes that the fund returns 10% annually.
Investing example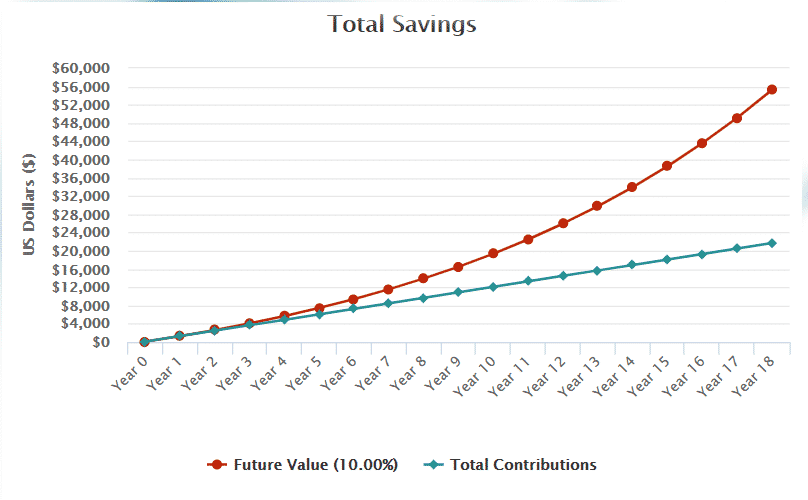 Assets to invest in
Fortunately, there are many assets that you can invest in when investing in your child. Some of the most popular assets you can take advantage of are:
Stocks. Stocks refer to shares of publicly traded companies like Apple, Microsoft, Alphabet, and Nvidia.
Exchange-traded funds (ETF). These are diversified funds that are listed in an exchange—some of the most popular ETFs like Invesco QQQ and Vanguard Value Fund.
Commodities. These are natural resources that are traded in the financial market. Examples include crude oil, copper, and platinum.
Cryptocurrencies. These are digital currencies and blockchain products like Bitcoin, Ethereum, and Cardano.
Bonds. These include financial assets where you lend money to a company or a government and earn interest from it.
Peer-to-peer lenders – You can lend money to other people or companies virtually through platforms like Lending Club and Prosper.
Types of companies to invest in
There are many types of companies you can invest in. Some of these companies are:
Value companies. Also known as blue-chips, value companies are old companies that have been around for a long time and have a substantial market share. Examples of these companies are Nike, Apple, and Microsoft.
Growth companies. These are relatively young companies that are experiencing substantial market share growth. Their examples are Tesla, Nio, and Asana.
Dividend stocks. These are companies like AT&T and Comcast that pay a substantial amount of money through dividends.
When creating a portfolio for your child, we recommend that you allocate the funds to these types of companies. Growth companies like Tesla and Nio should form a small portion of your portfolio because they tend to be highly volatile. Value and dividend stocks, on the other hand, will provide your portfolio with both dividend income and share appreciation.
When investing for your child, look for stocks that:
Simple companies you understand. Some companies with the simplest business models are General Motors, Coca-Cola, and Pepsi.
Market share growth. Look at companies that are constantly growing their market share, like Microsoft and Amazon.
Strong balance sheet. Identify firms that have a strong balance sheet and strong cash flow generation.
Highly profitable. Buy companies that have a long history of operating profitability. For growth stocks, ensure that the firms have a path to profitability.
Management. Look for companies that have a good management team. Preferably, buy stocks where the management owns shares.
ETF investing for your child
Selecting a good company to invest in can be challenging, especially for people without a financial background. Therefore, experts recommend investing in exchange-traded funds that contain tens or hundreds of companies. ETFs are often cheap, and at times, they offer the best returns. The Invesco QQQ is one of the most popular ETFs in the world. It tracks the companies in the Nasdaq 100 index. Therefore, instead of buying individual tech companies, you can invest in this ETF and benefit from the price action. If you had invested $1,000 on the ETF five years ago, the funds would now be worth more than $2,000 when you factor in dividends.
Invesco QQQ 5-year chart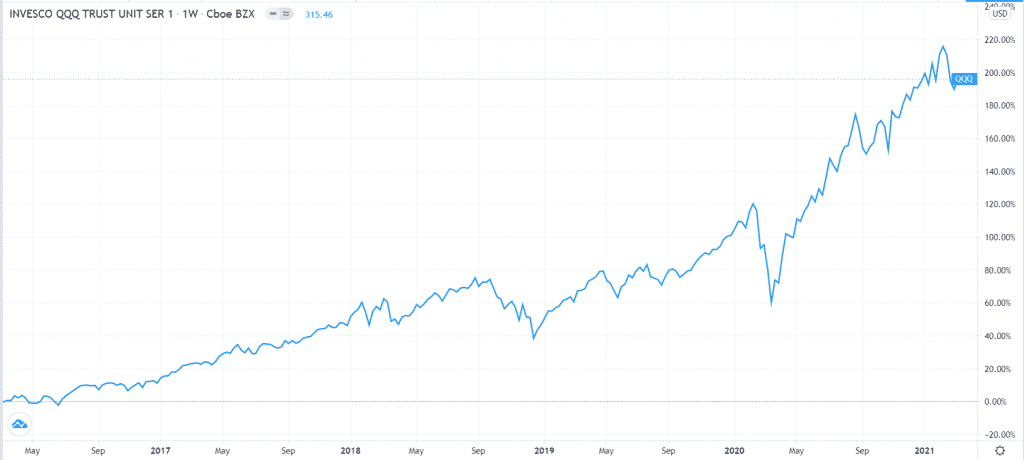 Therefore, we recommend that you select at least three quality ETFs and invest in them. For example, to invest in the Nasdaq 100, you can invest in the QQQ ETF. Similarly, if you want to invest in leading American small-cap stocks, you can invest in the iShares Russell 2000 ETF. Further, if you want to invest in the Dow Jones index, you can buy the iShares Dow Jones ETF. If you invested $1,000 in each of these ETFs, your returns would be as shown below.
Invesco QQQ, Russell 2,000, and Dow Jones ETFs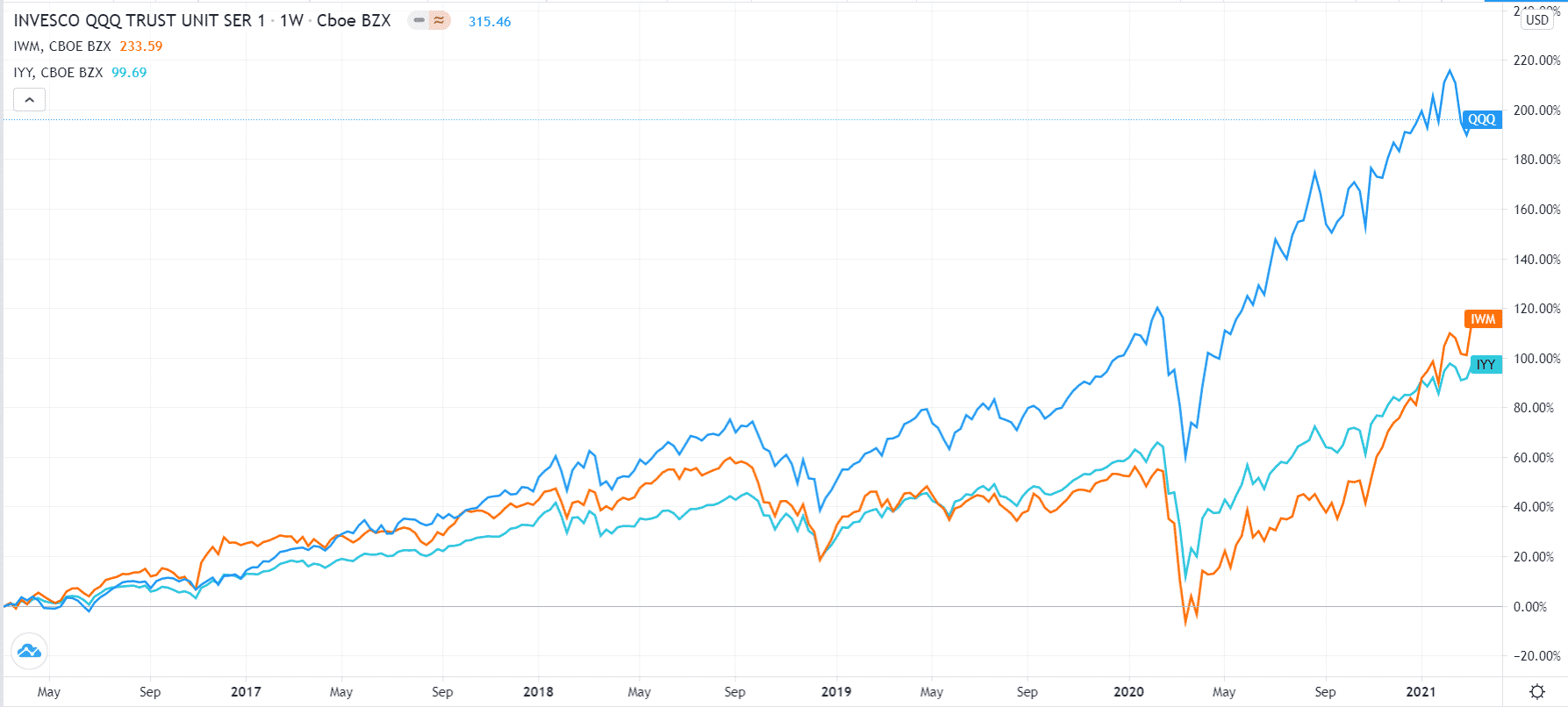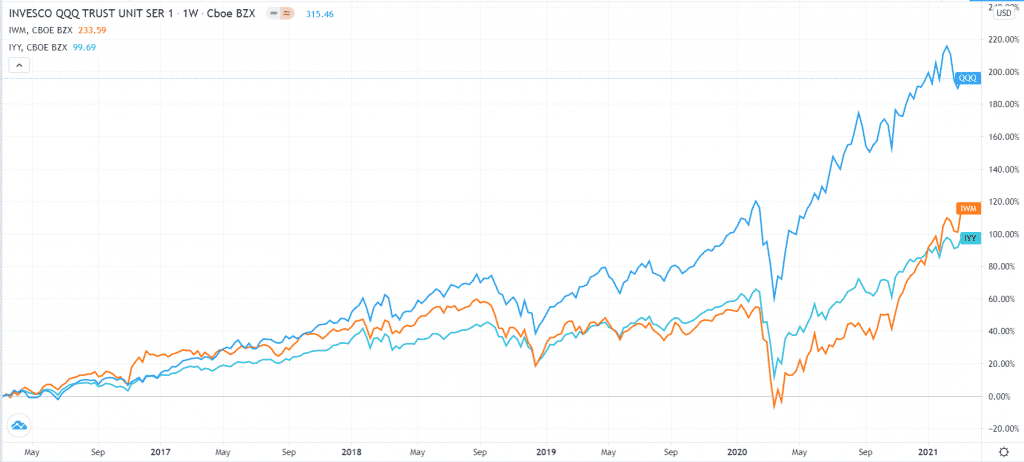 Finally, as part of your portfolio creation for your child, consider adding some risk assets like cryptocurrencies. These assets should account for the least amount because of the risks involved.
Final thoughts
Creating an investment fund for your child is a rewarding thing. In addition to the above recommendations, we advise that you ensure that you are consistent in your investments. Also, we recommend that you have a diversified portfolio, as we have explained above. Have stocks, ETFs, and some risk assets like crypto.