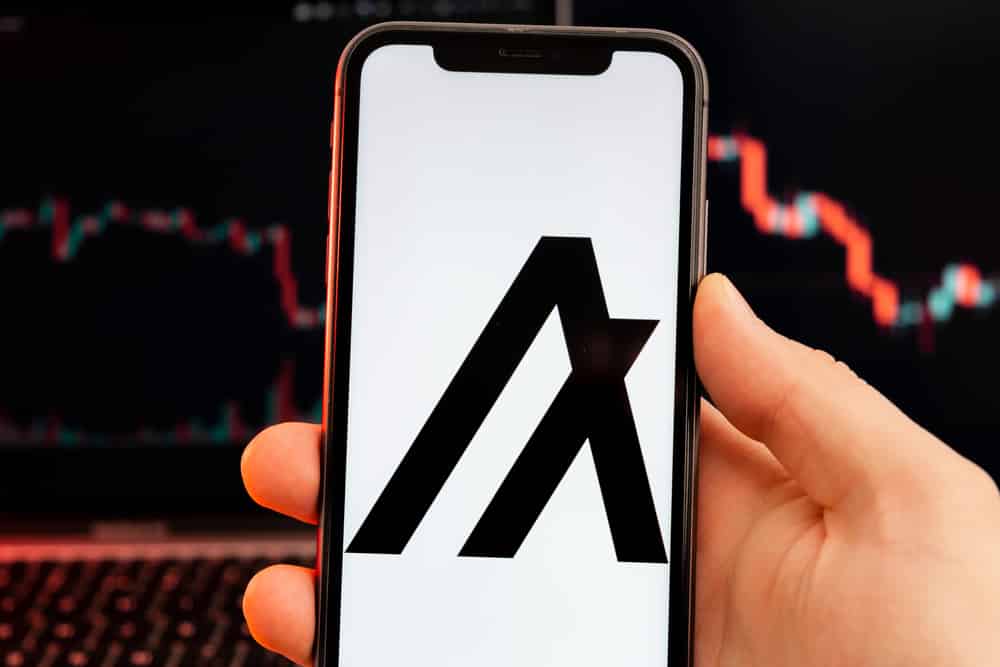 About ALGO coin
Algorand is a layer-1 blockchain platform that helps developers build applications using smart contract technology. It offers an Algorand Virtual Machine (AVM) that has multiple features like smart signatures, reduced risks, and Transaction Execution Approval Language. The platform helps people build fungible tokens, non-fungible tokens (NFT), and restricted fungible tokens among others.
ALGO, its native token, has a total market cap of more than $4.7 billion, making it the 32nd biggest cryptocurrency in the world. It has been used to build all types of applications. Some of the most notable projects in the network are Folks Finance, Choice Coin, AlgoFund, and AlgoFi among others. Some of its partners are Pillar, USV, and Bixin Capital.
According to DeFi Llama, Algorand has a total value locked (TVL) of over $175 million. AlgoFi is the biggest app in its platform and has TVL of $106 million. Algorand has a maximum supply of 10 billion coins.


Algorand (ALGO) Price History & Technical Analysis
Algorand has had a mixed return since it started trading in 2019. The coin initially jumped to an all-time high of $3.28. It then crashed by 96% to a low of $0.10 in 2020. Like other cryptocurrencies, the coin jumped by over 2,500% and reached a high of $2.8 in 2020.
On the daily chart, the Algorand price has been in a downward trend. It then fell to a low of $0.6712, where it has struggled to move below this support. It has moved below the Ichimoku cloud and the 25-day moving average. This means that bears are in control.
The Relative Strength Index (RSI) has moved close to the oversold level. Therefore, a move below the support at $0.6712 will signal that bears have prevailed and it will lead to more downside.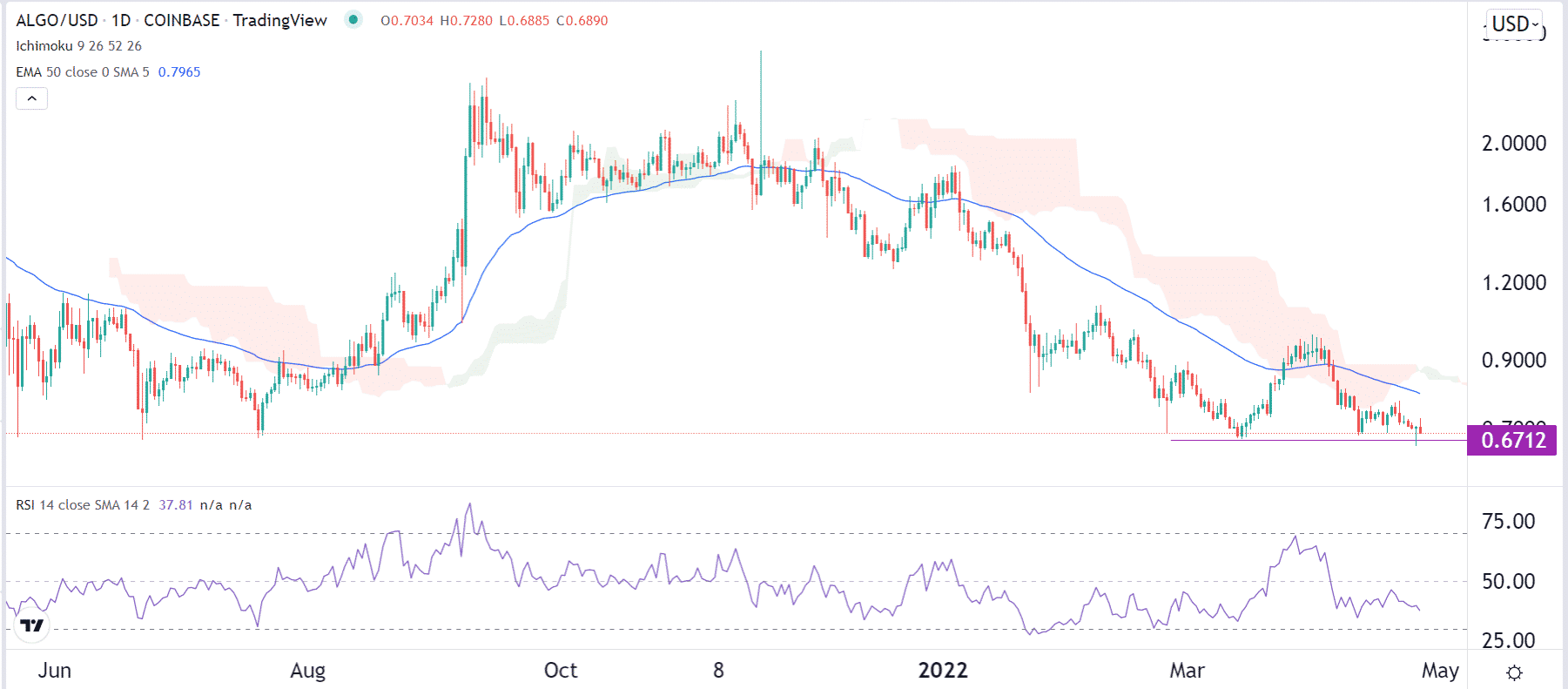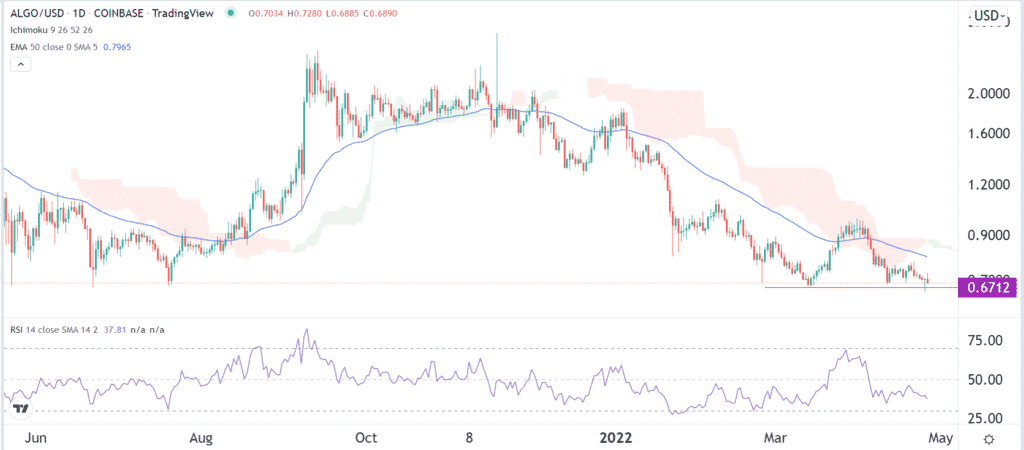 Algorand (ALGO) coin price prediction for a year
Algorand has been in a difficult period since November 2021 when it rose to a high of $2.8. It has been in a strong downward trend as investors worry about the Federal Reserve. The bank has signalled that it will continue hiking interest rates in a bid to fight inflation.
More so, the Fed has hinted that it will tighten more by implementing quantitative tightening. Therefore, the logic is that if Algorand rose in a period of low interest rates, its price will drop when tightening starts. Another challenge facing Algorand is that it is facing strong competition and its ecosystem has not been as strong as that of other platforms like Avalanche and Solana.
According to Digital Coin Price, Algorand will average at $0.90 in 2020. This price is about 35% above the current level. Another estimate by Long Forecast is that the coin will trade at about $0.68 while Gov Capital expects its price to rise to over $1.3.
Algorand (ALGO) price prediction for 2025
Algorand's developers believe that it is still early in the industries it is attempting to disrupt. Therefore, they have a vision to make Algorand one of the most important networks in the industry. But to do that, they will need to convince developers and users.
Long Forecast expects that Algorand will start 2025 at about $1.07 and then end the year at $1.44. If this forecast is accurate, it means that they expect that the coin will have risen by over 70% from where it is today. On the other hand, Gov Capital estimates that the coin will rise to above $9 in 2025 while Digital Coin Price rose to over $1.35.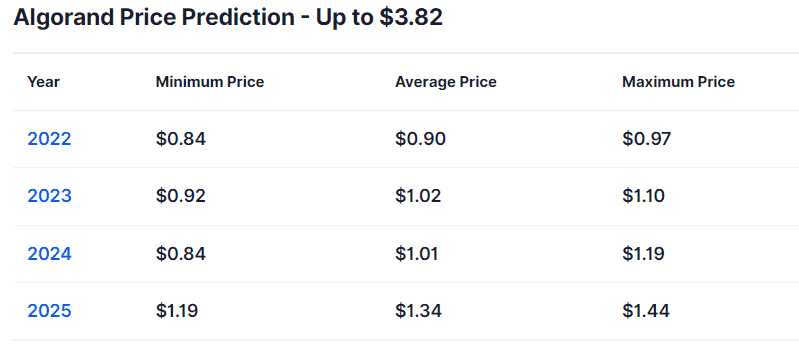 Algorand (ALGO) in questions and answers
Is Algorand coin real?
Yes. ALGO is a real coin. It is the native cryptocurrency for the Algorand network. It is used to safeguard the network through governance. Also, it is possible to earn returns through staking.
Will Algorand reach $10?
Algorand is trading at $0.6813. To rise to $10, it needs to rise by over 1,300%. As we have seen in the past, such a parabolic move is possible.
Should I buy Algorand Coin?
For short-term investors, Algorand is a high-risk cryptocurrency as shown in the daily chart above. There is also no bullish sign in the near term. So, investors should be patient or use dollar-cost averaging when buying.
How much will be Algorand be worth in five years?
Algorand has utility value since it has been used to build blockchain applications. Therefore, there is a possibility that the coin's price will keep rising in the long term. If this happens, a 3x estimate is that the coin's price will rise to about $2.05.
Where do I buy Algorand?
Algorand can be bought in some of the biggest exchanges like Crypto.com, Binance, and Huobi.
This article represents the views of the author. Cryptocurrencies are highly speculative assets and the author will not be held liable for any losses.