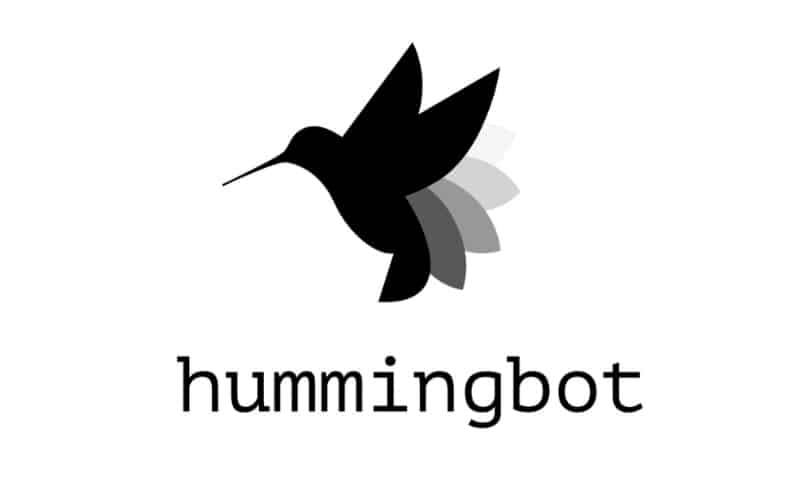 Hummingbot is a trading bot that specifically targets skilled market makers and liquidity providers. It was released to the market in 2019. At the moment, the software supports nine centralized and decentralized exchanges, along with four sophisticated strategies. As per the vendor, the bot reports 1000+ installs monthly. As a result, its global community has grown rapidly.
Quick summary
The bot comes with an assortment of simple and advanced features, and we have listed some of them here:
It works with arbitrage and market-making strategies. It also comes with customizable approaches.
The system serves token issuers with an efficient, lower-cost, higher-visibility solution to offer liquidity to their projects.
It includes the Hummingbot Governance Token that gives holders control over the software codebase.
Hummingbot supports many coding languages, such as Python, Cython, Shell, Dockerfile, Makefile, and C++.
Hummingbot: pros and cons
| | |
| --- | --- |
| Pros | Cons |
| Free to use | Might be confusing for beginners |
| Offers arbitrage and market-making strategies | |
| Customer support is available 24/7 | |
| Can earn rewards for users through liquid mining | |
What is Hummingbot?
According to the vendor, Hummingbot is a system that helps you to create and run any automated system, including market-making and arbitrage bots. The codebase is openly available on Github under the Apache 2.0 open source license. You can easily set it up on your local machine and connect it to your exchanges.
| | |
| --- | --- |
| Price: | $0 |
| Withdrawal fee: | Yes |
| Deposit option: | N/A |
| Supported countries: | All |
| Supported exchanges: | Dydx, Uniswap, Binance, Huobi, Coinbase, Terra, Altmarkets, Binance US, and Crypto.com |
| Free trial period: | N/A |
| Multiple currency support: | Yes |
How does it work?
Hummingbot not only provides a space where users can create automated bots but also allows them to jointly offer market-making services to earn token rewards. By joining the liquidity marketplace, buyers can formulate ads that reward sellers for engaging in market- making activities utilizing designated tokens and exchanges.
Pricing and fees
The bot is available for free. You can download, install, and fork the codebase for your own purposes and contribute to the community free of charge. What's more, you will not be required to pay any trading fees or commissions.
Privacy and security
Hummingbot is a fairly safe program and doesn't ask to access your funds. Its safety also largely depend on your security practices. So, keeping your device, password, and API keys from unauthorized access is important. However, it goes without saying that open-source codes like Hummingbot face some risks. As such, it is prone to API errors, manipulation, code misuse, etc.
Reliability
Going by the huge crowds of developers and traders the software has attracted, it may be a reliable product. As you will discover later in this review, the platform is used and followed by thousands of people. Furthermore, it has partnered with several crypto exchanges that have a good reputation. This shows that is trusted by the trading community.
How to start trading using Hummingbot
Getting started is not a daunting task, especially if you are familiar with programming. Just go to Github to download and install the software. Upon completing these processes, create and confirm your password. Then connect to the crypto exchange of your choice. You will later be required to enter your API key and API secret. Now you can configure the bot or strategy you want to trade with.
Who is Hummingbot suitable for?
Hummingbot may be appropriate for programmers cum traders. They can utilize their coding skills to improve the project, and in the process, develop strategies they will use for their trading. The platform will also enable them to work on different exchange integrations, market-making, liquidity mining, and share their knowledge with other contributors.
Hummingbot support
The team says it maintains 24/7 committed technical support for users. It assists users to configure API keys that are used on the Miner platform and examine reports of issues pertaining to the software. So, you can reach the developers through email, live chat, or discord. A whole lot of other resources, like user guides and tutorials, are also provided to make your interactions with the platform much easier.
Hummingbot community
We are informed that the Hummingbot community consists of 17.9k traders and developers. It also has a community of other users spread out across different social media platforms, including Discord, Twitter, Reddit, and YouTube. For now, there are 104 contributors to the software on Github. You can join this community and set up the app on any computer.
Hummingbot review verdict
There must be something unique about Hummingbot for it to have caught the attention of thousands of traders. Other than being free and open-source, the platform offers a ripe opportunity for users to maximize their income through liquid mining. As a beginner, you may not get the most out of this bot because you might find the technical requirements a bit confusing.