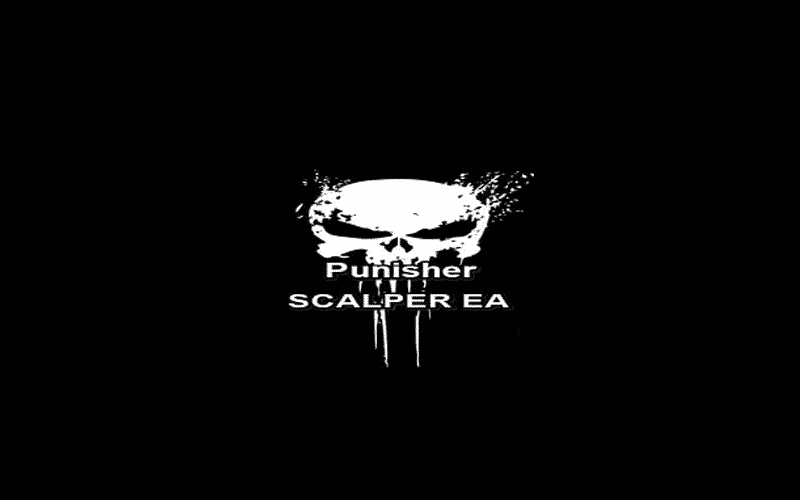 The Punisher Scalper EA is said to be a safe trading tool since it does not use the grid, martingale, or other risky strategies. Furthermore, several risk management approaches, including the use of stop losses and low spreads are used to secure its trading activities. Even then, is this system the right solution for you? Read our review to find out.
Is investing in Punisher Scalper EA a good decision?
You will be making a terrible decision if you decide to invest in the Punisher Scalper EA. We have analyzed the different features of the robot and discovered that it is not trustworthy. This is because the vendor behind it is inexperienced, and we believe he is unable to develop a workable strategy. His failure to show us the backtest results and use the EA to run a real account on Myfxbook.com are clear signs that he doubts the efficiency of his creation.
Company profile
The Punisher Scalper EA was developed by Hemza Barour. He is from Algeria and has developed 3 products in total. Unfortunately, Hemza doesn't have any experience in the Forex market. So, it is easy to doubt his capability of putting together an effective trading system.
Main features
The robot uses 4 currency pairs simultaneously (GBPUSD, EURUSD, XAUUSD, and USDJPY), and works on the 30-minute time frame.
The starting balance is $100.
The recommended brokers are ECN brokers offering zero spreads
This EA is based on the scalping strategy. As such, it makes several quick trades within short timeframes with the goal of accruing a succession of small profits. Scalping can be risky especially if the trade moves unfavorably. Frequent and substantial losses can be made.
Price
The Punisher Scalper EA is currently retailing at $200. It is neither cheap nor expensive. However, we feel that since the system doesn't come with any money-back guarantee, it may not be worth the price.

Trading results
Hemza assures us that the system was tested for a ten year period. However, he does not present us with the backtest results. This may mean that he is not confident about the resulting performance. All the more reason he advises traders to test the EA on a demo account before using it on a real one. We also suspect that the strategy may have some flaws that can generate devastating results in real market conditions.
Punisher Scalper EA's live trading results can be found on Myfxbook.com.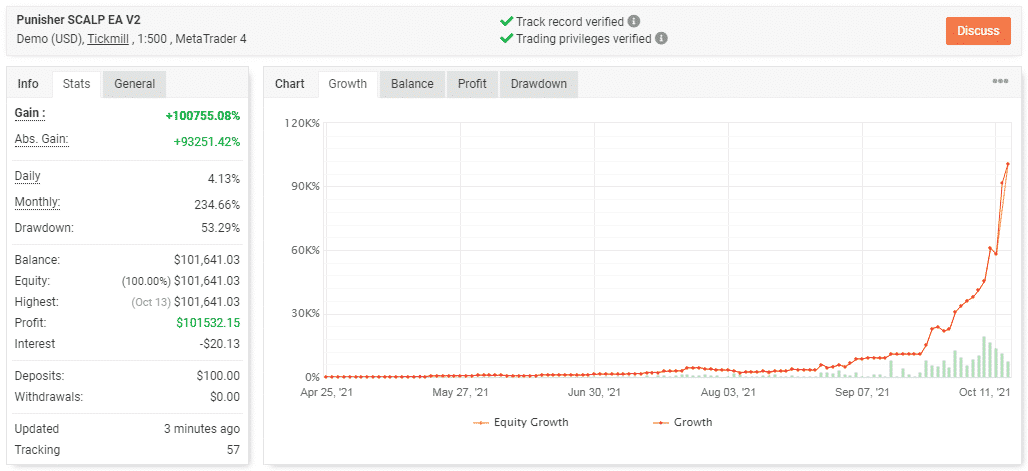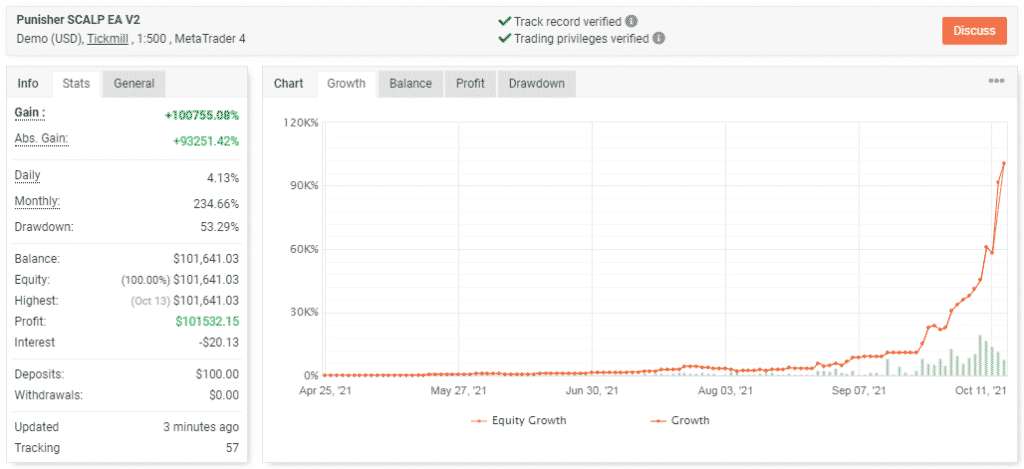 The vendor has decided to supply us with the results of a demo account. From the data, it is evident that the EA has turned a deposit of $100 into a profit of $101532.15 in under 6 months. We can all agree that attaining such a profit within such a short period in the real world is nearly impossible. The drawdown (53.29%) is sky-high and reiterates the fact that the strategy used is also dangerous.


The average trade length is 17 seconds and a sign that trades are conducted frequently. So far, we have 604 completed orders. The average win is 29.32 pips when the average loss is -5.33 pips. The risky nature of the approach on board is further illustrated by the large number of lots used (5,876.66). When it comes to the performance of trades, we have nothing good to say. The long and short positions only recorded success rates of 46% and 39% respectively- results which are very poor.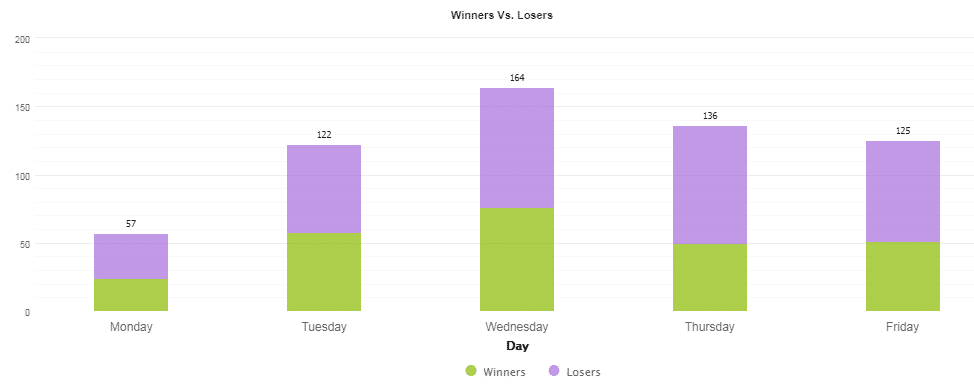 Although the robot was active from Monday to Friday, the trading activities peaked on Wednesday — 164 deals.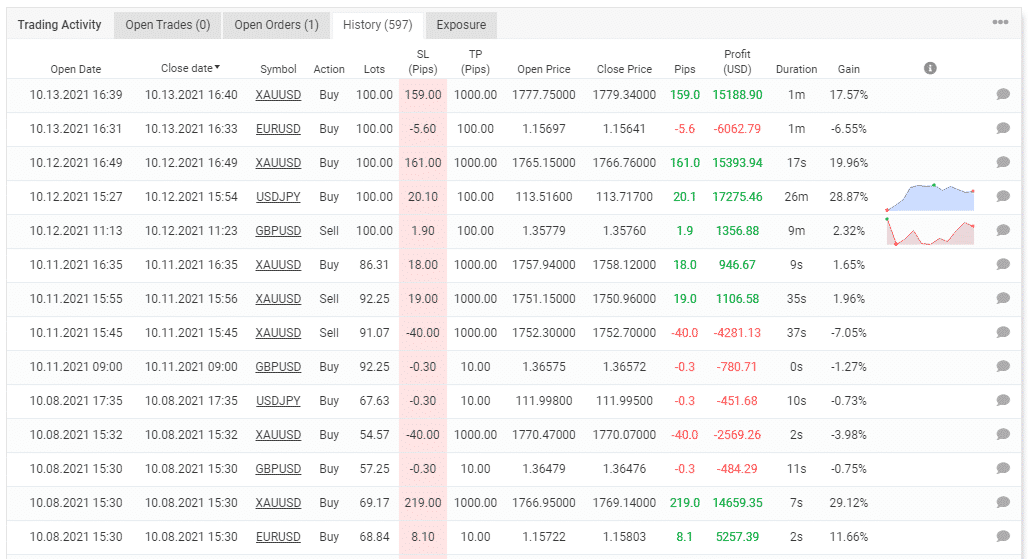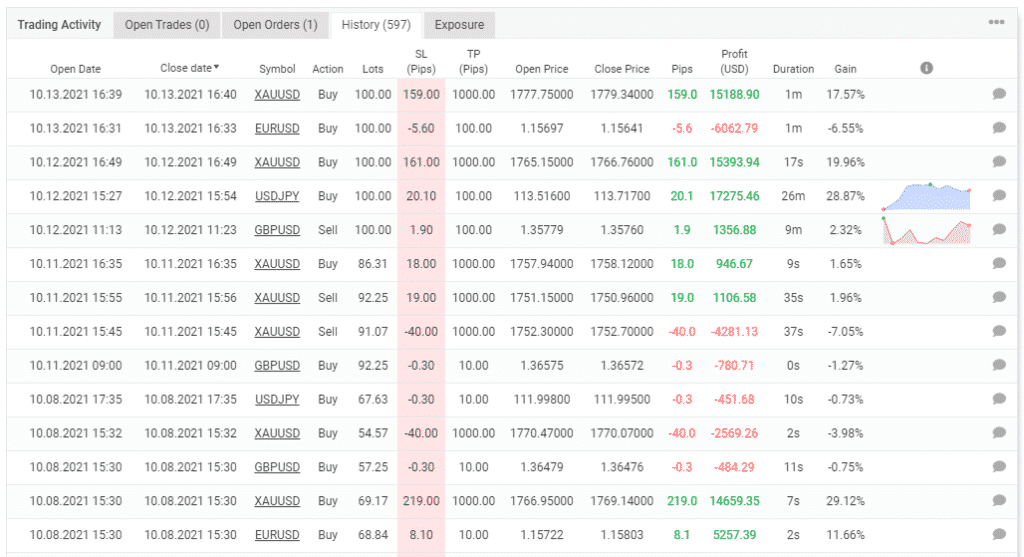 The EA opened and closed most trades within seconds. Large lot sizes were used and this move came at a great cost, causing the account to experience a series of losses.

From these figures, we can see that the robot made insanely high profits between May and October. April was the least profitable month with 11.68%.
Customer reviews
There are only 4 customer reviews for this trading tool, and all of them are positive. However, the credibility of these testimonials is in question. The vendor might have asked the traders to leave positive comments after purchasing the robot. We need feedback from trusted sites like FPA or Trustpilot, but unfortunately, they are not there.


Summing up 
Through this review, we have ascertained that the Punisher Scalper EA is an untrustworthy trading tool. The developer only tracks its performance on a demo account. It is likely that he is afraid that using it on a live account will generate unfavorable results. In light of this, we ask you not to buy this product.