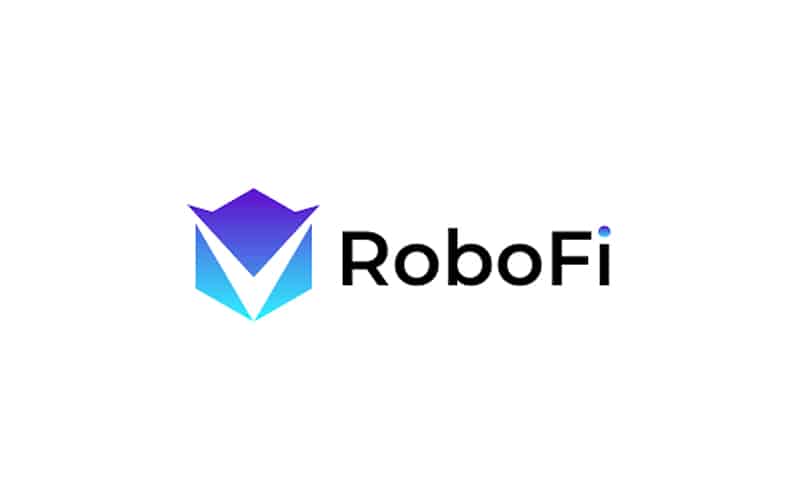 RoboFi uses the blockchain system for creating a marketplace for DAO crypto bots. The platform aims to facilitate an agreement between the users and developers in a secure and transparent atmosphere. It allows traders to list their algorithms through IBO (initial bot offering). Automated crypto bots can place orders 24/7 and be customized according to investors' liking. This review will analyze this bot's working, characteristics, privacy, pros, cons, and security to see if investors can rely on its performance.
Quick summary
The key features of the system can be listed as follows:
The platform connects both developers and users to create a profitable financial marketplace.
Users can earn funds by listing their bots on the site.
It is a fully automated 24/7 CEX & DEX trading using decentralized trading bots.
The earn feature allows traders to deposit and receive interest on the investments.
RoboFi: pros and cons
The advantages and drawbacks of RoboFi are listed in the table below.
| | |
| --- | --- |
| Pros | Cons |
| It includes a crypto trading marketplace where users and bot creators can meet | Lack of transparency, No details regarding using, security, etc |
| RoboFi offers DEX, CEX, and farming DAbots | The UI of the platform is confusing with less information |
| | It is not beginner-friendly |
What is RoboFi?
RoboFi is a platform where users can access decentralized and autonomous bots. The platform claims to be safe and secure with earning opportunities for bot creators.
| | |
| --- | --- |
| Price: | VICS token/No subscription plans |
| Withdrawal fees: | N/A |
| Deposit option: | Digital assets |
| Supported countries: | All |
| Supported exchanges: | DEX (Uniswap, Sushiswap, Pancake), CEX (Binance, Kucoin, etc.), and RoboFi |
| Free trial period: | N/A |
| Multiple currency support: | No |
How does it work?
RoboFi participants can either use staking to earn rewards or list their own bots for sale. The staking traders can deposit crypto assets and earn a major portion of bots' profit.
Investors can also buy the DAB shares and earn a part of their assets. The platform offers three types of bots, i.e., DEX DAbots, CEX DAbots, and Farming DAbots.
Pricing and fees
The vendor is not clear about the pricing plans, and there are no subscription offers on the website.

Privacy and security
The developer assures the safety of data and user privacy, but there is a lack of information on the security measures of the investor funds. Their DEX can be subjected to hacks, and the platform can not handle high-volume trading.
Reliability
RoboFi lacks major information such as the safety of funds, pricing, etc. The platform is currently developing and subjected to further changes and updates. It can be a risky investment making it harder for a trader to rely on this bot.
How to start trading using RoboFi?
Traders can start trading with RoboFi after signing up on the platform and select the bot they want to use according to their needs. Traders have to participate in IBO to use the algorithms. Afterward, they will be offered services within an ecosystem.
Who is RoboFi suitable for?
The vendor claims that no experience is required to use the bots. It is best for users who lack coding skills and do not know how to configure trading strategies. We conclude from the interface that the service requires expertise in the crypto world. It can be challenging for a beginner to understand its functions or uses.
RoboFi support
The customer service can be contacted via an online form. An email address is also mentioned on the platform for further inquiries about the products. There is no live chat option or contact number.
RoboFi community
RoboFi has a community of users on several social media platforms like Facebook, Twitter, LinkedIn, and Telegram, with about 15k members. Only three customer reviews are available on TrustPilot, and they are positive. A Client wrote that the platform has a good vision and mission.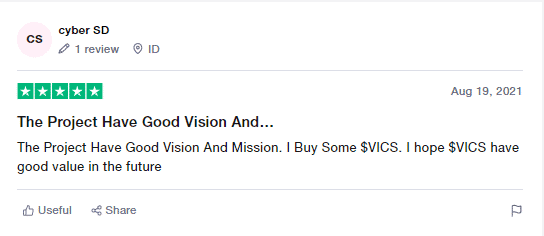 RoboFi review verdict
RoboFi offers three kinds of bots: CEX, DEX, and Farming. The platform is still in the initial stages of development, and there will be more updates or additions to it. We do not know the profitability or success of these bots as there are no live records available.