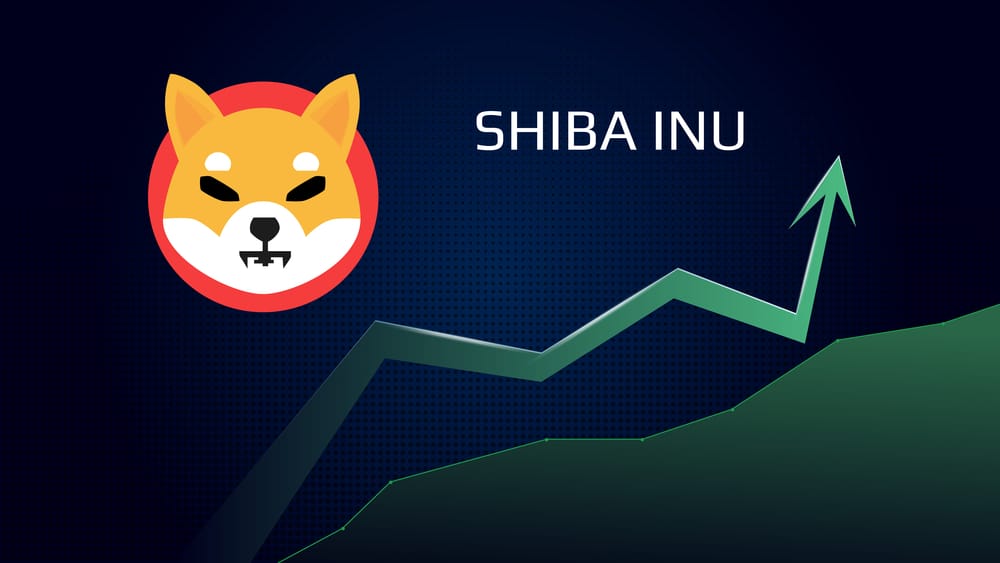 Are you wondering about what the Shiba Inu Token is? Shiba Inu is a peculiar cryptocurrency capitalizing on the contagious nature of memes and affection for cute, fluffy dogs.
Who could have thought actual cryptocurrencies could be created based on internet and social media jokes. Well, this is the era of meme coins, a pop culture phenomenon that has become increasingly prominent in 2021. 
The leader and originator of meme coins is none other than Dogecoin, a cryptocurrency created in late 2013 based on the hugely popular Doge meme. It wasn't until August of 2020 when a new player entered the market that some have labeled the 'Dogecoin killer.'
Enter the Shiba Inu Token (SHIB), a meme coin partly inspired by the Shiba Inu dog that Dogecoin also references in its logo and branding. As expected, meme coins have their fair share of detractors who consider investing in them as nothing but insanity.
Yet, the price performance of such cryptocurrencies has been amazing, making meme coins hard to ignore for most. If one had bought SHIB earlier this year at a tiny fraction of a cent, they could have realized gains of up to 21 000% when the coin hit an all-time high of $0.00003791.
According to CoinMarketCap, SHIB is ranked #52 for most traded cryptocurrencies. While SHIB has no unique utility, it's an intriguing project to explore.
Who and how created the Shiba Inu coin
Interestingly, Shiba Inu was created by an anonymous developer known simply by the pseudonym 'Ryoshi' in August 2020. Such decisions in cryptocurrencies are quite common and reflect their decentralized, non-corporate nature.
Ryoshi has a Twitter account and wrote a 7-minute blog post in May 2021 on Medium detailing why they've remained anonymous and the future roadmap for SHIB. From the very beginning, it's clear Dogecoin largely influenced Shiba Inu.
Like Dogecoin, Shiba Inu's name and logo are inspired by the Shiba Inu, a popular Japanese dog breed. SHIB's whitepaper (or 'woofpaper') labeled the coin as the 'dogecoin-killer.'
Of course, the whitepaper discusses at length the necessary tokenomics of Shiba Inu and its creation. The publication seeks to reflect the power of entirely decentralized, community-driven projects as part of the DeFi (decentralized finance) revolution.
Ryoshi describes how DeFi frees coin holders from the rigid centralized finance structures and enables them to relate to each other. In short, Shiba Inu is 'an experiment in decentralized, spontaneous community-building.'
Soon after the whitepaper's release, the coin went viral on social media platforms, spearheaded by several high-profile people like Elon Musk and Ethereum's co-founder Vitalik Buterin.
On 13 May 2021, the Shiba Inu Token made international headlines when Buterin pledged over 50 trillion of SHIB to the India Covid-Crypto Relief Fund, equating to over $1 billion. This event caused SHIB's price to plummet roughly 44%.
How does the Shiba Inu Token work?
Let's now review the tokenomics behind this pet coin. Firstly, you cannot mine SHIB tokens. SHIB is an ERC-20 token, meaning it is created, secured, and supported by the Ethereum blockchain. Sadly, no concrete information exists on how many SHIB roughly enter the market based on our research.
SHIB came on the Uniswap decentralized exchange with a total supply of 1 quadrillion coins. 50% of this amount is locked in Uniswap's liquidity pool, which is what is available to the public.
According to the token's website, the other 50% was 'burned to Vitalik Buterin' or given to him. Presently, about 394 796 million SHIB are in circulation. At its core, SHIB is the primary utility token serving as an ultra-cheap, ultra-quick payment cryptocurrency for exchanging value among holders.
Two other dog-themed tokens (also Ethereum-based) form part of SHIB's ecosystem; LEASH and BONE. Both have a much lower and limited supply and are available on SHIB's decentralized exchange (DEX), Shibaswap, as well as other DEXs.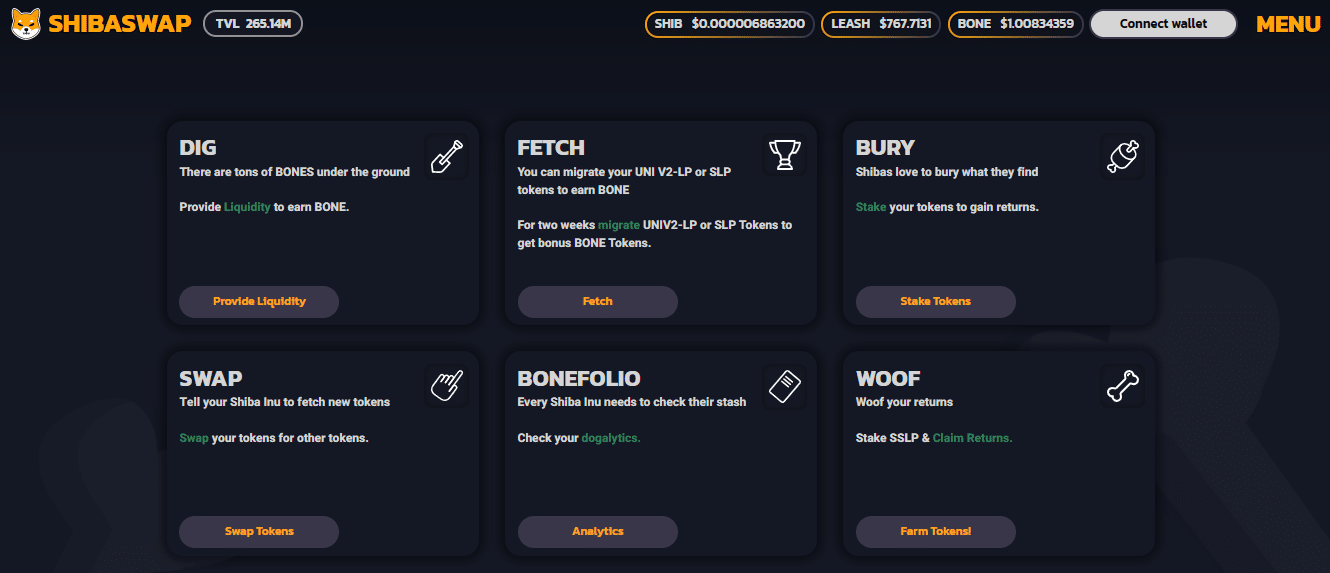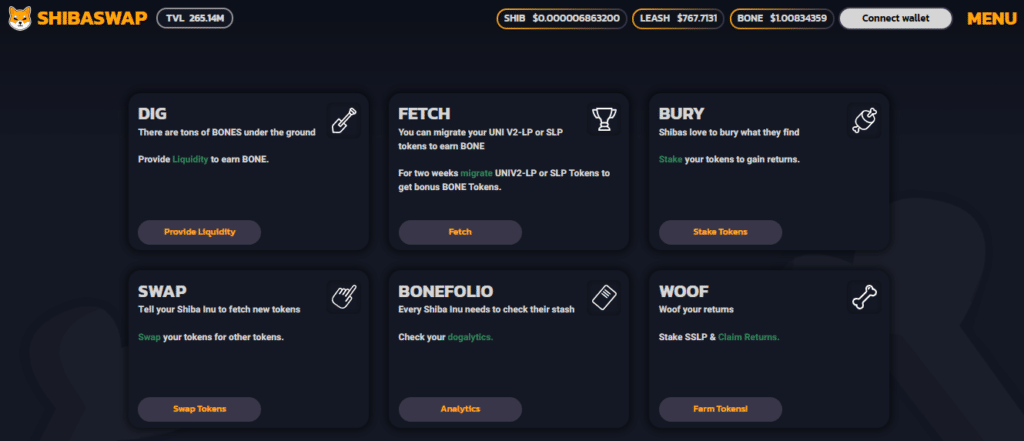 The Shibaswap allows holders to provide liquidity to earn LEASH, stake their coins to earn more SHIB or LEASH, swap their tokens, and more. SHIB's website describes BONE as a governance token that would allow the 'Shib Army' to vote on proposals in the 'Doggy DAO' or decentralized autonomous organization.
You can buy SHIB at numerous recognized exchanges like Binance, Coinbase, Huobi, KuCoin, Uniswap, and the list goes on.
Why the interest in Shiba Inu?
Despite being a meme coin, Shiba Inu does boast an impressive market cap, which is about $2.8 billion at the time of writing, according to CoinMarketCap. This figure suggests millions are regularly traded with this cryptocurrency, providing bigger earning potential to SHIB holders.
For investors who missed the Dogecoin craze earlier in 2021, Shiba Inu may be another viable alternative that is way below its all-time high price. Overall, meme cryptos like SHIB provide a low-cost avenue for investors.
Lastly, Shiba Inu brings fun, relaxation, and familiarity to the cryptocurrency industry. It doesn't take itself too seriously and intricately since it's easy to understand and use without advanced blockchain knowledge.
Shiba Inu is also animal rights-conscious through donations to non-profit organizations such as the Shiba Inu Rescue Association. Shiba Inu is one project worth exploring if you are interested in internet memes, pop culture references, 'cute, fluffy dogs,' or social media influence along with cryptocurrencies.
So, is shiba inu coin a good investment?
Meme coins like Shiba Inu bring light-heartedness to the often complex, overwhelming world of blockchain technology. It seems as though dogs inspire many meme tokens since we now have other projects like Baby Dogecoin, Jindo Inu, Alaska Inu, Alaskan Malamute Token, and much more.
While the ultra-low-cost of SHIB is enticing, it still takes some investment on anybody's part. Hence, you should always DYOR and never invest more than you can afford to lose.