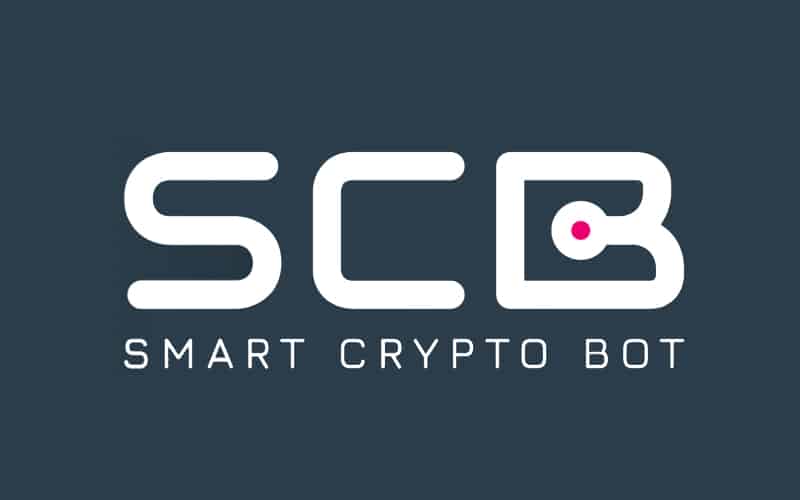 Smart Crypto Bot is a trading solution that should help us with automatic orders execution an exchange. There are some features the devs mention in their presentation like automatic trading, over 10 triggers and indicators, many cross pairs supported to trade, and so on.
Quick summary
The robot can work on the market 24/7.
It protects our deals with SL levels.
Trading is possible on the following exchanges: Binance, Kucoin, Gate.io.
Smart Crypto Bot: pros and cons
| | |
| --- | --- |
| Pros | Cons |
| The robot has affordable price | No team revealed |
| | No strategy details explained |
| | No backtest reports provided |
| | No trading results available |
| | No refund policy applied |
What is Smart Crypto Bot?
| | |
| --- | --- |
| Price: | 10 EUR |
| Withdrawal fees: | N/A |
| Deposit option: | N/A |
| Supported countries: | Every country where crypto currencies are allowed |
| Supported exchanges: | Binance, Gate.io, Kucoin |
| Free trial period: | N/A |
| Multiple currency support: | It works with over 1200 trading pairs |
How does it work?
The presentation includes information about the system and what we have to expect from its features. We grouped them out in the list:
The robot will help us with performing deals on the market completely automatically.
The system is an advanced solution.
It works completely emotionless.
We can customize it however we want.
There should be good implement strategies, risk management and portfolio management.
It seeks for trading setups right after being installed.
There are stop loss and trailing stop loss features.
We can use a dashboard to check how the robot works and where the market goes.
It's possible to work manually if needed.
We are allowed to track our buying and selling history.
The system can trade a trend strategy.
We can adapt TradingView to perform better.
There are no special system requirements.
The system will work from the web without installation needed.
The developers provide everyone with welcome and quick support.
We can use Binance to work on.
To get started we have to register an account on their platform.
There are 10+ triggers, 1200+ pairs, 10+ indicators.
Pricing and fees
Let's talk about pricing. The system is available for a single price of 10 EUR monthly per bot and 0.15% fees from winning trades. We can rely on the user manual and support. There's no refund policy provided.
Privacy and security
The bot works with the market using API keys. This means that the system can place orders but it's not allowed to withdraw an account.
Reliability
The system can be a viable option, taking into account its price.
How to start trading using Smart Crypto Bot?
We must register on the site first. Then, we have to pay for a robot and make customizations if needed. After this, we should generate API keys and attach it to an exchange.
Who is Smart Crypto Bot suitable for?
The system can be used by all types of traders from beginners to professionals.
Smart Crypto Bot support
Its developers promise good support and claim they answer traders' inquiries quickly.
Smart Crypto Bot community
We don't know anything about the community and how it's united around this service.
The Review
Coygo Crypto Bot is a trading solution that works with over ten indicators to spot trades. The devs confirmed in the presentation that the system uses a trend strategy. So, another one can be price action. The owners decided not to share trading results or backtest reports with us. The same we have about people's testimonials. The pricing looks acceptable, but trading fees are high.