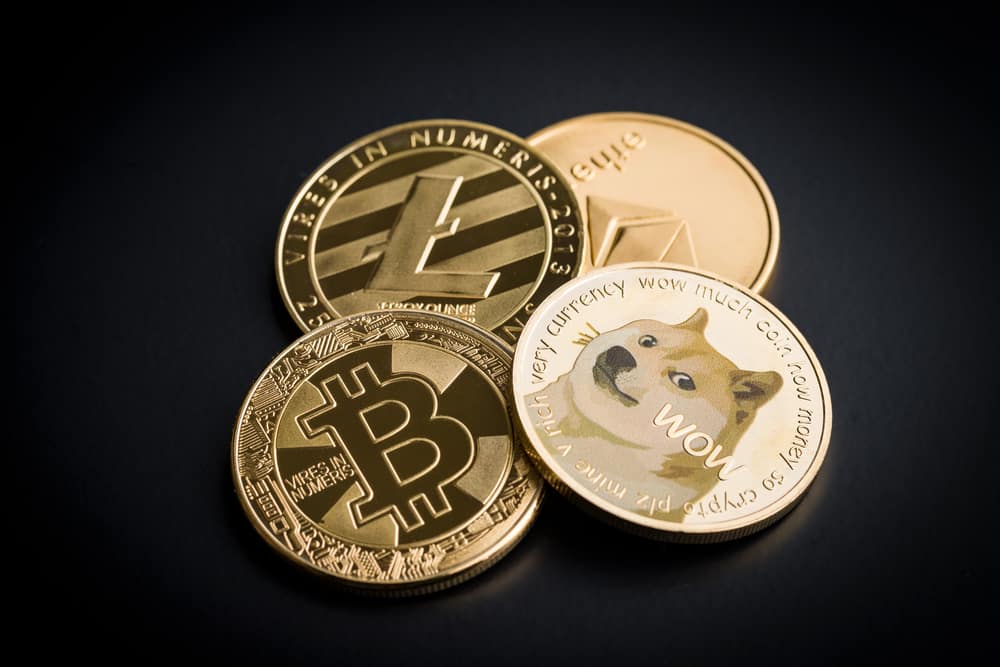 If you visit any social media platform for any length of time, it's hard not to find a hilarious meme. Indeed, meme culture is an internet phenomenon. Aside from being funny, many companies have increasingly used memes to advertise their products in a more light-hearted and non-corporate manner.
Meme culture has spread over to even cryptocurrencies, with Dogecoin and Shiba Inu being the two largest and most popular currently in the realm of meme-inspired coins.
CoinMarketCap lists 124 of these so-called silly cryptocurrencies with peculiar names like Yummy, Loser Coin, Rotten, Pitbull, Memecoin, SpacePenguin, and not forgetting the Logan Paul-promoted Dink Doink.
Meme coins have brought light-heartedness to the often complex crypto world of smart contracts, decentralized applications, and consensus mechanisms. Despite the rise of such cryptocurrencies, it has not been without many opposing detractors who consider investing in them as insanity.
Moreover, meme coins have been the subject of fraudulent activities, most commonly pump-and-dump schemes rug pulls. However, some investors have taken these tokens more seriously, given some of their impressive returns in short periods.
Nonetheless, let's explore meme coins and why they've become so popular of late.
What is a meme coin?
Meme coins are cryptocurrencies primarily based on a popular internet meme but may also combine this with reference to a pop culture phenomenon, online community, or so-called influencer. In simpler terms, developers conceive a meme coin as a joke with no inherent value.
Some experts consider meme tokens as having no utility, although this isn't technically true because many of these cryptocurrencies are tradeable on numerous exchanges with billions in market cap.
Moreover, meme coins have niche communities championing them and using the token for donations and tipping. Much of the branding for a meme coin carries the theme behind its name.
For instance, Shiba Inu refers to its whitepaper as a 'woofpaper' and has two other related meme coins forming part of the ecosystem, the aptly-named LEASH and BONE.
A key component common among meme coins is the clever and heavy use of social media platforms like Reddit, YouTube, Facebook, TikTok, Instagram, and Twitter to drive their prices.
It's common for the value of a meme token to appreciate or depreciate based on a simple tweet or post. This promotion involves hype from influencers and high-profile figures, most notably with Elon Musk and Dogecoin.
The very first meme coin was created in December 2013 by two software engineers based on the influential Doge meme, which depicted an image of a Shiba Inu surrounded by comical and broken English Comic Sans text.
How have meme coins become popular?
While Dogecoin was started in late 2013, meme coins only truly began cropping up into the mainstream from 2020. Perhaps the reason for the popularity in this particular year may boil down to the pandemic as many lost their jobs and began jumping onto the bandwagon of investing in cryptocurrencies.
People began spending more time on social media networks and saw meme coins being promoted by several influential public figures and celebrities. We should also note creating a meme coin is not as complicated as building a more complex cryptocurrency.
The four key components are branding, having a website, creating the actual token, and strong social media promotion. Surprisingly, you can outsource many of these processes to professionals in their respective fields with enough money.
In fact, Meme.com is a marketplace exclusively for meme tokens and allows anyone to make their own. Plus, many of these coins are listed on decentralized exchanges, which permit free listings.
So, overall, the barrier to entry for such cryptocurrencies is relatively low, hence why they continue their prominence.
The most popular meme coins currently
Below are the two most popular meme coins presently:
Dogecoin (DOGE): As briefly mentioned, Dogecoin is the original meme coin founded in December 2013 by Billy Markus and Jackson Palmer, two software engineers from America and Australia, respectively.
The two had initially created the token as a joke inspired by the viral Doge meme. DOGE's logo is based on the Shiba Inu from the same image. The project is a decentralized cryptocurrency that you can exchange peer-to-peer like any other.
It has also been used as a tipping token for providing interesting content, primarily on Twitter and Reddit. DOGE ranks an impressive 10th for the coin with the highest trading volume, according to CoinMarketCap.
Shiba Inu (SHIB): SHIB is another immensely popular meme coin. Shiba Inu is an imitator of DOGE as it too is based on the Shiba Inu dog. The Dogecoin-inspired project was launched in August 2020 by an anonymous and pseudonymous developer called Ryoshi.
SHIB is also exchangeable peer-to-peer. Additionally, the project has its proprietary exchange, Shibaswap, for buying and selling the coin and other services. LEASH and BONE are the two other tokens linked to Shibaswap, which holders stake (LEASH) and partake in governance (BONE).
CoinMarketCap presently ranks SHIB 47th for most traded cryptocurrencies.
Final word: are meme coins investable?
So, the golden question is should anyone invest in meme coins? Let's look at the surprising positives of these tokens. Many meme coins have a substantial circulating supply, often in the trillions or quadrillions.
This large supply of coins provides a low-cost avenue for investing because the prices are commonly worth fractions of a cent. Therefore, it's technically less expensive than buying into other established projects like Bitcoin or Ethereum.
Secondly, social media hype can drastically influence prices. For instance, Shiba Inu rose an incredible 21 000% from its August 2020 inception to May 2021, much of it driven by social media. These figures are once-in-a-lifetime by any investor's standards, meaning meme coins can perform exceedingly well.
Now let's consider the serious downsides. On a fundamental level, most of these coins have no unique proposition and are just run-of-the-mill. Unfortunately, they have also been the subject of various scams like pump-and-dumps and similar schemes.
Hence, the risk is heightened even more than with traditional cryptocurrencies. Yet, there are a few rare gems with the correct research. Nonetheless, many investors have intentionally bought meme coins just for pure fun since they only form a small portion of their overall portfolio.