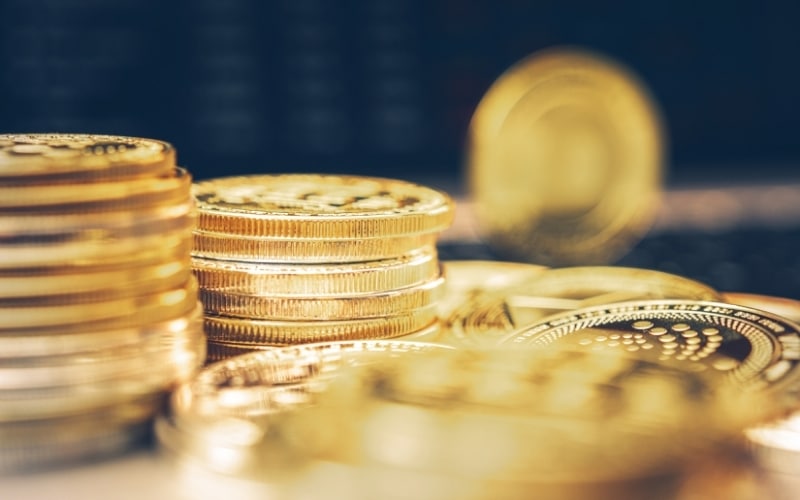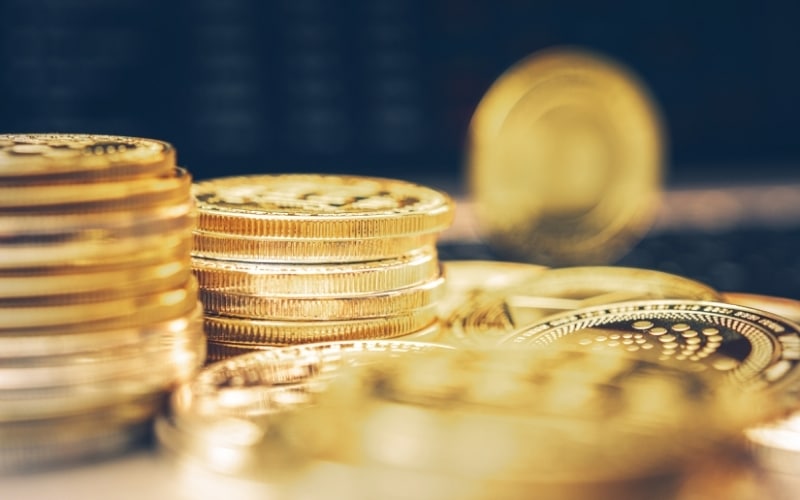 There are more than 10,000 cryptocurrencies according to CoinMarketCap. These coins have a combined market capitalization of more than $1.4 trillion, making them a real asset class. Yet, most of these digital coins are substantially different. This article will look at the top four popular types of cryptocurrencies and their examples.
Payment cryptocurrencies
The original idea of Satoshi Nakamoto was for a decentralized currency that is not controlled by any single entity like the Central Bank. As such, he proposed Bitcoin, a cryptocurrency that uses a proof-of-work methodology. This means that miners solve complex mathematical calculations to generate the coins.
Bitcoin was created as an alternative payment digital currency that people can use to transact with. They can also send the coin to each other using an exchange or wallet.
Over the years, other payment cryptocurrencies have come up. Some of the most popular of them are Bitcoin Cash and Litecoin.
Another sub-type of payment cryptocurrency is known as a privacy coin. These are coins that pride themselves for the in-depth encryption that makes them difficult to track. Some of the popular examples of privacy coins are Monero, Dash, and ZCash.
Privacy coins like Monero differ from the mainstream payment coins like Bitcoin. For one, all Bitcoin transactions are public, meaning that they can be tracked. Indeed, in 2020, the FBI managed to track a ransom payment that was paid by Colonial Pipeline to Russian hackers.
On the other hand, privacy coins like Monero are difficult to track because of their significant encryption. Also, the record of payment is not public. As such, they have become popular among cybercriminals.
DeFi tokens
Decentralized Finance (DeFi) is an industry that is aiming to radically change how the financial world works. Instead of dealing with centrally-owned companies like Goldman Sachs, Coinbase, and LendingClub, DeFi is creating an industry that is decentralized. Indeed, the total value locked (TVL) in DeFi has jumped from zero to more than $55 billion. Experts expect that the industry will continue growing as more people get acquainted with what it is and how it works.
Like in traditional finance, there are many sub-sectors of the DeFi industry. For example, there are DeFi projects that are disrupting the lending industry and those disrupting the exchange model. Some of the most popular DeFi projects are:
Lending DeFi projects – Aave, Maker, and Compound.
DEXes – Curve Finance, Uniswap, PancakeSwap, and Balancer.
Derivatives DeFi projects – Synthetix, Nexus Mutual, and BarnBridge.
Assets DeFi projects – Yearn.finance, Fei Protocol, and Vesper.
Payments DeFi projects – Flexa and Tornado Cash.
Most of these DeFi projects have their own associated tokens that help to power their networks. For example, Uniswap has UNI, the 10th biggest project globally with a market cap of more than $12 billion. Other popular DeFi tokens are Maker, Curve Finance, and Aave.
Stablecoins
A common challenge hindering the adoption of cryptocurrencies is their volatility. It is relatively common for the price of Bitcoin to rise or fall by more than 10% in a day. The same is true for most cryptocurrencies like Ether, XRP, and ADA. As such, many people and businesses are afraid of dealing with such volatile currencies.
Stablecoins are digital currencies built to solve this by being linked to other stable currencies or precious metals. In general, these coins help cryptocurrency users transact in the blockchain network. Some of the most popular stablecoins are:
Tether (USDT) – This is a coin that is backed by the US dollar. All Tethers in existence are worth more than $62 billion.
USD Coin (USDC) – Like Tether, the USD Coin is backed 1:1 by US dollar. It has a market cap of more than $25.9 billion.
Binance USD (BUSD) – This is a stablecoin developed by Binance. It is also backed by the US dollar.
Paxos Standard (PAX) – This is a stablecoin that is backed by the US dollar. It is a relatively small coin that has a market cap of less than $1 billion.
Infrastructure coins
There are blockchain projects that are mostly used as a launchpad for other decentralized projects. A good example of this is Ethereum, the network that developers use to build decentralized applications like DeFi and Non-Fungible Tokens (NFTs). Other popular alternatives to Ethereum are:
Binance Chain – This is an infrastructure that was started by Binance. It has been used to build projects like Binance USD and PancakeSwap. Its native token is known as BNB.
Polkadot – It is a blockchain project that was developed by a co-founder of Ethereum. The best-known projects built using the network are Chainlink, Kusama, and Oz. Its native cryptocurrency is known as DOT.
Solana – This is a relatively new blockchain project that is beloved for its speed and security. It has been used to build Terra, Tether, and The Graph. Its native token is CRO.
Crypto.org – This is a project that is relatively new. It was developed by Crypto.com, a leading blockchain project. Its token is CRO.
Other relatively popular infrastructure coins are Cardano, VeChain, and Polygon.
Meme coins
Meme coins are a new class of cryptocurrencies in existence today. In most cases, these coins don't have a utility value. Instead, they are mostly used by speculators wanting to generate an income. Meme coins became more popular in 2021 when Elon Musk and retail traders on platforms like Reddit and StockTwits started to promote the coins. Some of the most popular meme coins are:
Dogecoin – It is the biggest meme coin with a market capitalization of more than $30 billion. It is mostly used in tipping.
Shiba Inu – This was billed as a Dogecoin killer, pushing its market cap to more than $15 billion at its peak.
Baby DogeCoin – This is a meme coin that was launched in June 2021. Little is known about the coin and its developers.
Summary
Cryptocurrencies have become popular assets today. In this article, we have looked at the main types of cryptocurrencies and their examples. There are other types that we have not looked at like utility cryptocurrency projects like Filecoin, Theta, and BitTorrent. These are platforms that solve real problems like file storage and use tokens to reward participants.