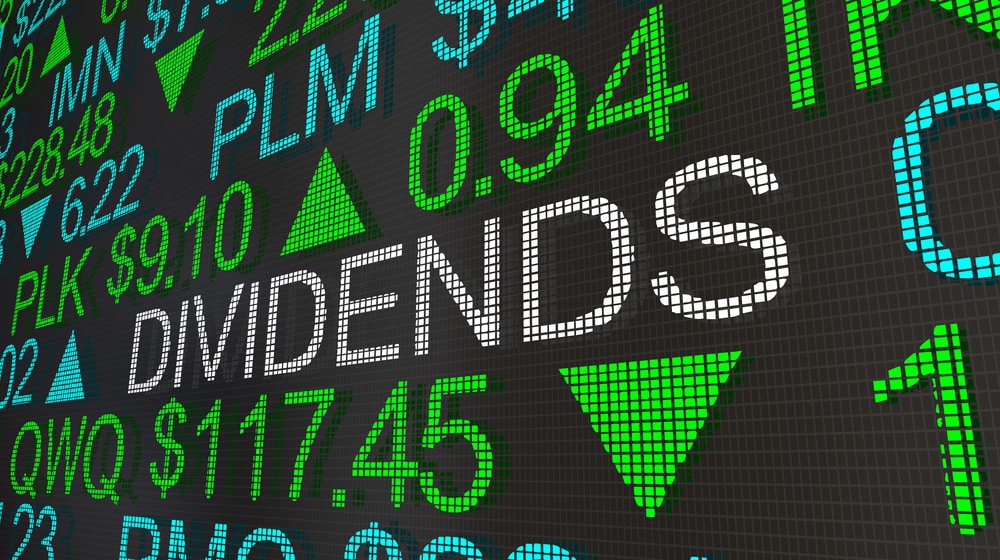 Dividend stocks did well in 2021. The Vanguard Dividend Appreciation ETF (VIG) rose by more than 20%, while the Vanguard High Dividend Yield Fund (VYM) rose by over 23%. With dividends and share buybacks included, the two funds rose by 24% and 26%, respectively.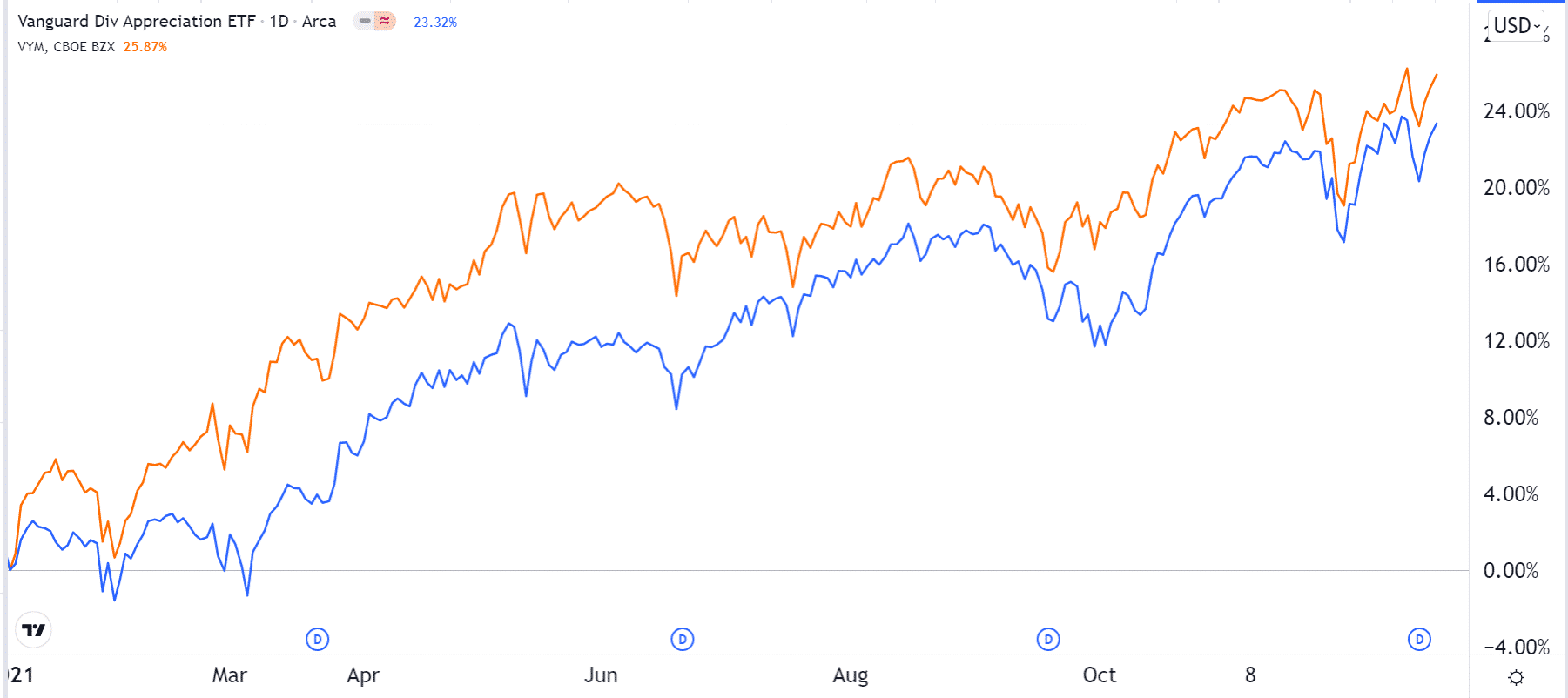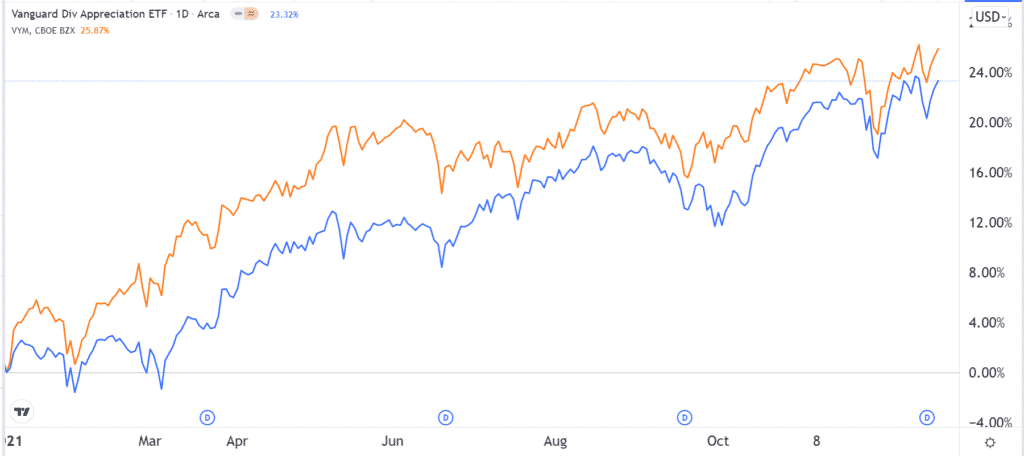 With the Federal Reserve starting its hiking cycle, dividend stocks will likely be a good place to invest in. So, let us look at some of the best dividend stocks to buy in 2022.
JP Morgan
JP Morgan (NYSE: JPM) is the biggest bank in the United States in terms of assets, revenue, and market capitalization. The company operates in four key segments, including consumer, corporate and investment banking, asset management, and commercial.
JP Morgan has a dividend yield of about 2.62% and a payout ratio of around 26.8%. The payout ratio is important because it measures the part of a company's cash flow that it uses to pay its dividend.
JPM is a good dividend stock for 2022 for three main reasons. First, as the biggest bank in the US, the company will benefit from the new wave of Federal Reserve tightening. A small 25 basis points increase in interest rates will lead to billions of dollars in revenue, considering that the company has billions of dollars in cash.
Second, the company will benefit from dealmaking. The number of deals rose sharply in 2021, and there is a likelihood that the trend will continue in 2022. According to the WSJ, JP Morgan advised deals worth more than $1.4 trillion in 2022. This made it the second one after Goldman Sachs. Third, while the JP Morgan stock price has risen sharply this year, the firm is still undervalued.
Omega Healthcare
Omega Healthcare Investors (NYSE: OHI) is a leading Real Estate Investment Trust (REIT) in the US. The company is one of the biggest nursing properties that focus on the elderly. This is an industry that has been hit significantly by the Covid-19 pandemic. Indeed, its occupancy rate declined by about 13% between February 2020 and January 2021. It has crawled back since then.
These trends have put Omega Healthcare on the defensive as its stock price has declined by more than 23% this year. That has brought its total market capitalization to $6 billion.
Still, there are reasons why it is a good dividend stock to buy in 2022. First, the company will benefit from scale as occupancy rates keep rising. It owns about 944 properties in the UK and US and about 94,000 beds.
Second, while some of its tenants have struggled, the aging population means that the firm's demand will keep rising over the years. Third, the collapse of its share price has pushed its dividend yield to over 9%.
ExxonMobil
ExxonMobil had a mixed year. Its stock price surged by more than 57% in 2021, even after the management lost a major vote to Engine Number One, an activist fund. The company was criticized for its slow speed of transformation and greenwashing.
The Exxon stock price rallied because of the rising oil and gas prices and hopes that the management will accelerate its investments in clean energy. The company also saw higher activity in its retail outlets. Most importantly, the Covid pandemic helped the company reduce its costs.
Therefore, ExxonMobil will be a good dividend stock to own in 2022. Oil and gas prices are expected to remain at elevated levels while the company is expected to boost its dividends and share repurchases. Also, at about 5.67%, Exxon has a better yield than its key peers like Chevron and Royal Dutch Shell.
International Business Machines (IBM)
IBM has been a disappointing company for years. For example, its stock price has crashed by over 13.7% in the past five years. In this period, the S&P 500 index growth exceeded 110%. It has lagged most of its biggest competitors like Microsoft, Amazon, and Alphabet.
Still, the company has started to take measures to boost its performance. In 2021, it completed spinning-off Kyndryl, its low-margin technology company. The new spin-off is now valued at $5 billion.
The company, under its new CEO, is becoming more focused on cloud computing. This is a large industry that is currently dominated by Amazon, Microsoft, and Alphabet. Therefore, there is a likelihood that the firm will keep growing its market share. It is a good contrarian buy considering that it has a safe dividend yield of about 4.85%.
Crown Castle International
Crown Castle International operates in a boring industry. It is a REIT that runs thousands of telecommunication towers that are used by companies like AT&T and Verizon. As a REIT, it means that the firm is mandated by law to return most of its annual income to shareholders in the form of dividends.
The benefit of companies like Crown Castle and American Tower is that their businesses are recession-proof. That's because their clients like AT&T will always pay for their products regardless of the market conditions. For example, its revenue rose by more than $300 million in 2020. It has a dividend yield of 2.7%.
Digital Realty Trust
Like Crown Castle, Digital Realty Trust (DLR) is a recession-proof company. It is a REIT that offers properties that house thousands of data centers globally. The company has benefited substantially as demand for data has risen. Its revenue rose by more than $600 million from 2019 to 2020. This trend has pushed the total market cap to over $40 billion.
The benefit of companies like Digital Realty Trust is that they are highly profitable. After developing or buying their data centers, they will receive rent in perpetuity. Also, their customers like Microsoft and Apple are some of the most reliable firms in their industry. This makes it a good growth and dividend stock to buy in 2022.
Final thoughts
There are many other dividend stocks that we have not mentioned. The most notable mentions are Target, Costco, American Tower, Public Storage, and Weyerhaeuser, among others. A good way to invest in the industry is to buy ETFs that track dividend companies.