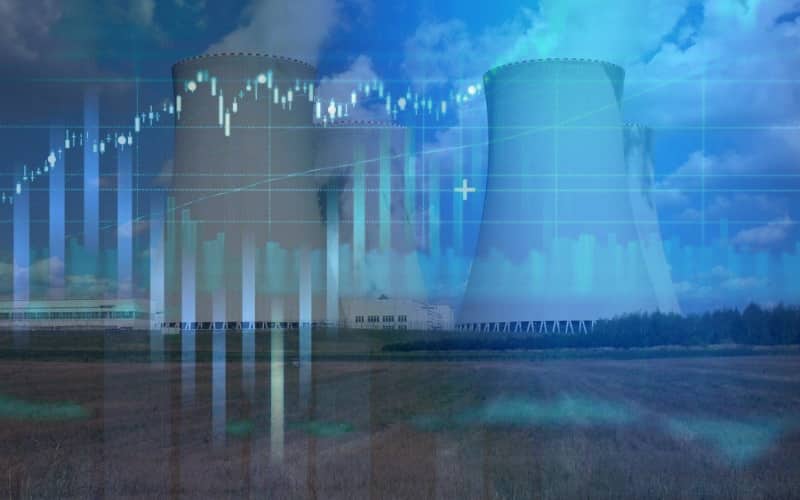 Since nuclear energy was first used to create electricity in 1951, when it only lit four lightbulbs, it has gone a long way. It is now utilized to generate nearly 10% of the world's power. With governments rushing to decarbonize their economy and meet climate change commitments, nuclear power is once again being accepted as a clean energy source all around the world. Nuclear stocks have been increasingly popular in recent years as a result.
We investigate top nuclear stocks to invest in, in this article, and while we believe they are the best, we are not providing any expert investment or management advice, and if you buy, you are completely responsible for your money in the event of profit or loss.
Why are nuclear energy stocks going up?
The United States now imports around 90% of its uranium.
Joe Biden's presidential victory in the 2020 election boosted nuclear energy stock prices because of his emphasis on alternative fuels.
China is the world's largest producer of greenhouse emissions, but it claims that its nuclear program, together with wind and solar energy, will be vital in replacing its 2,990 coal-fired power plants.
Because of the numerous shutdowns caused by the COVID-19 outbreak and the necessity for medicinal applications to help battle it, uranium demand grew fast last year and continues to grow. Governments are under pressure to subsidize uranium mining as a result of this. It also puts the miners under pressure to produce enough to fulfill demand.
Cameco Corporation (NYSE: CCJ)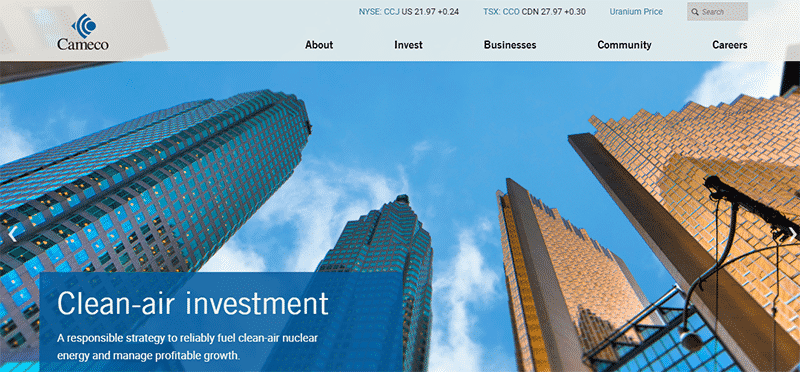 It was founded in 1987 and is based in Saskatoon, Saskatchewan, Canada. The company operates through two segments: uranium and fuel services. The uranium segment is responsible for concentrate exploration, mining, and milling, as well as the procurement and marketing of the metal. The fuel services section is responsible for concentrate refinement, conversion, and fabrication, as well as the procurement and sale of conversion services.
The company said earlier this year that it would restart its Cigar Lake uranium mine, which was supposed to deal with supply chain concerns. Due to the pandemic, the mine was closed in December 2020.
Cameco is the world's largest producer, producing 9% of the world's uranium. Because it offers long-term contracts, it's an excellent investment opportunity. This safeguards the company against market swings.
Energy Fuels (NYSEMKT: UUUU)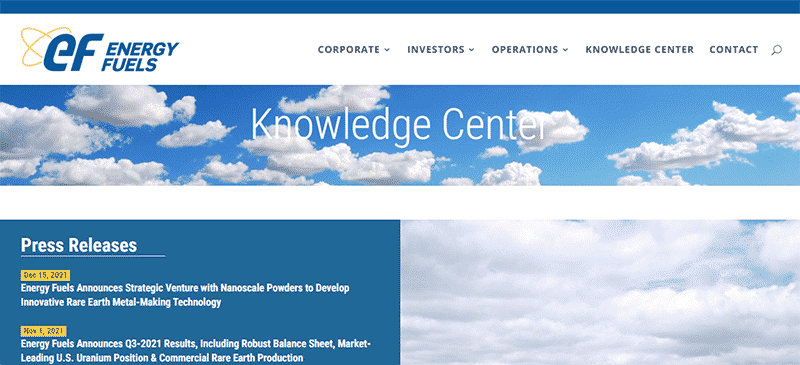 The uranium production portfolio of Energy Fuels is genuinely unique in the world today. In 2021, the firm exhibited strong development potential by diversifying into rare earth metals. It has formed a partnership with RadTran to research the recovery of thorium and radium in the hopes of generating cancer-fighting isotopes.
By conserving production capacities while diversifying its portfolio, Energy Fuels is making headway toward making the White Mesa Mill a major mineral center. In addition, the corporation is searching for methods to profit from higher uranium prices.
The firm is also the largest conventional vanadium producer in the United States. Several of their mines offer large high-grade and high-purity vanadium deposits. Vanadium is primarily utilized in the steel, aerospace, and automotive industries.
Uranium Energy Corp. (NYSE: UEC)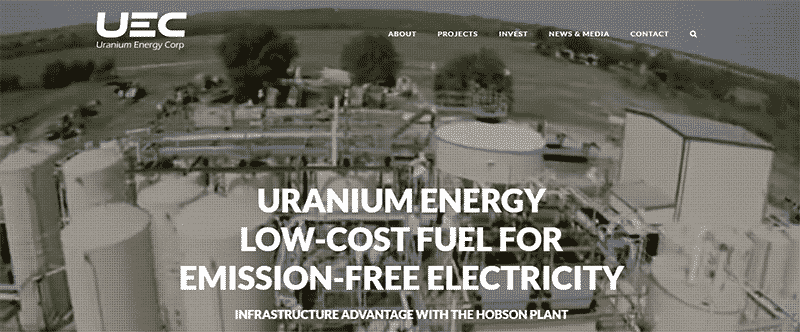 It is a uranium mining and exploration firm established in the United States. Hobson Processing Facility, Burke Hollow, and Goliad ISR projects are the Company's hub-and-spoke operations in South Texas. UEC owns the Reno Creek project in Wyoming, which is the country's largest pre-construction ISR uranium project.
In addition, the company has uranium properties in Arizona, New Mexico, and Paraguay, as well as a uranium/vanadium project in Colorado and one of the world's highest-grade and largest undeveloped ferrotitanium deposits in Paraguay.
The company's activities are overseen by industry experts that have a proven track record of success. Because of its strong presence in the US market, this firm has significant investment potential for those prepared to take a chance.
Ur-Energy Inc. (NYSE: URG)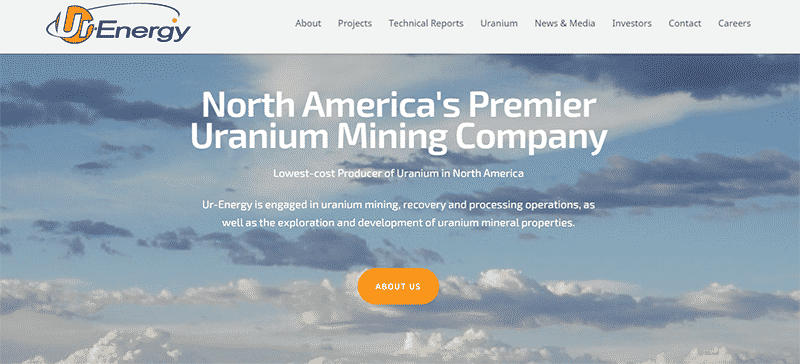 Ur-Energy owns and operates the Lost Creek in-situ recovery uranium plant in south-central Wyoming. The Lost Creek Project and the neighboring LC East Project recently secured an amendment to their mining license, allowing them to expand mining operations inside the current Lost Creek Project and the adjacent LC East Project.
The company identifies, acquires, explores, develops, and operates uranium properties. According to Ur-third-quarter Energy's 2021 financial report, the firm has a 2.3 million pound-per-year uranium capacity and can ramp-up to full production in as little as nine months.
Although it doesn't anticipate selling any of its uranium in reserve in the coming year unless it makes financial sense, higher prices might push the business toward increased production and share prices in 2023. Meanwhile, according to expert estimates, earnings might triple in the next year.
NAC Kazatomprom JSC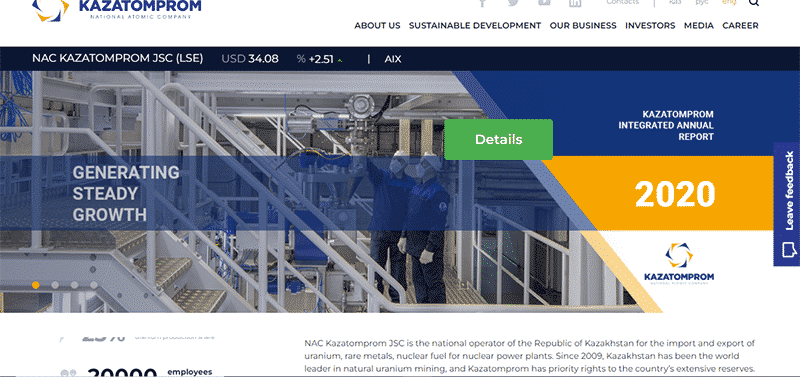 This company is by far the world's greatest uranium producer, with five of the top ten uranium mines. The firm is in charge of being Kazakhstan's national operator for uranium export and import, nuclear power plant fuel, and the specialized equipment required by the sector.
The Kazakhstan government's National Wealth Fund Samruk-Kazyna JSC controls 75 percent of the company, with the remaining 25 percent traded on the Astana International Exchange and the London Stock Exchange.
The corporation not only operates 26 uranium resources distributed around the nation in 14 project clusters, but it also enriches and manufactures the powders and fuel pellets used by nuclear power reactors. It also mines tantalum, beryllium, and niobium, among other rare metals.
Summary
Nuclear energy is making a comeback; it now accounts for around 20% of America's energy and 10% of the world's electricity, and its use is increasing. The best nuclear energy stocks are chosen based on their ability to satisfy expected industry demand, investor interest, and price rise over the previous year. The stocks of the companies above are the leading ones, and you should do an in-depth analysis before investing in them.