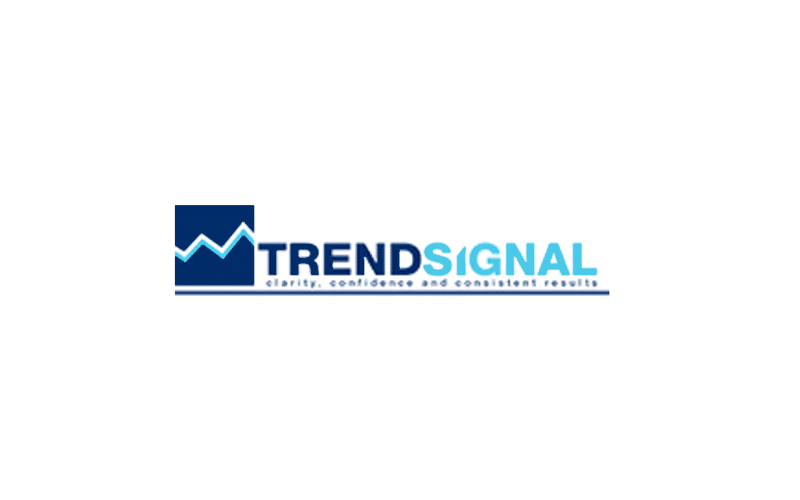 Trend Signal is a Forex course provider that seeks to equip traders with the skills they need to engage in successful trading in the Forex market. To achieve this, the vendor promises to provide traders with exclusive indicators, teach them efficient trading strategies, and offer 1 to 1 coaching sessions with professional traders. Its clients can also take part in online workshops, including live trades, analysis and interactive Q & A.
Is Investing in Trend Signal a Good Decision?
After reviewing this system meticulously, we have concluded that investing in it would be a total blunder. In other words, by purchasing this system you will be making a great financial mistake. We say this because the company behind it has failed to provide a clear strategy, backtesting data, and live trading results. Moreover, customers have expressed their dissatisfaction with the product indicating that it is not profitable as purported by the vendor.
Company Profile
The Trend Signal official website comes across a little busy. The vendor has bombarded the site with lots of information. It becomes challenging to concentrate on one set of information at a time. That being said, the site mainly highlights the courses offered, vendor's background information, blog posts, trading strategy, Forex trading systems, testimonials, support details, and a disclaimer.
Based on the information provided in the official website, Trend Signal Ltd. is a company situated in Bedfordshire, UK. The company has highlighted its vision and mission statement. A team that stands behind this product is als introduced on the Trend Signal website: Jerry Miller (Managing Director), Adrian Buthee (Director), Zoran Vucenovic (Associate Director), Sam Lewis (Associate Director), and Jeven Singh (Marketing & IT Executive). Evidently, the vendor has tried to be transparent by revealing some background information about himself and his team.
To get in touch with Trend Signal's support and ask any questions, traders are welcome to fill in the contact us form or call the support team directly.
Main Features
Trend Signal's trading course features different tools and services. They are listed below:
Exclusive indicators
Proven strategies
Personal coaching and mentoring
Online interactive workshops
Structured members area where traders can access all course materials, calendars, videos, trading manuals, and interactive tests


The developers do not explain the kind of trading strategies they apply. They only state that they use the sniper strategy and their approaches are proprietary and follow rules. Both new and experienced traders rely on strategies to inform their buy or sell decisions. The lack of such info disadvantages them. In this case, it appears that the vendor just hopes that the prospective traders will take them for their word. Trusting vendors blindly is not wise. 
Trend Signal promises to give traders the recipe for success in the Forex market. The package allegedly has everything a trader needs to trade the financial markets with confidence. However, our further system evaluation has shown that the developers have provided short statements about every service inside the trading course. Since they have not gone into much detail, it is hard to have confidence in the course's ability to profit the trader.
Price
The vendor has not indicated the cost of its services. Potential clients have to find out for themselves when they order the product and consequently fill up a detailed order form. In general, we prefer programs that indicate their price, so traders can know what exactly they are getting into, prior to subscribing to them.
Trading Results
The developers have neither provided backtesting data nor live trading results. Most trading systems and programs feature these kinds of data so that we can gauge their past and present performance. This way, it is possible to make informed decisions to either invest in them or not.
Customer Reviews
The company has received many positive reviews from its clients on its official website. However, we cannot rely on this feedback. It could be fake. Luckily, we were able to find more user testimonials on the Forex Peace Army website. The company has been given an average rating of 2.73 from 32 reviews. A close scrutiny of the testimonials revealed that a majority of Trend Signal's clients are unsatisfied with their services. Some of the traders say that the software is not worth the money. It is not that profitable and there are significant chances of a trader losing their money while using it. We have provided a few screenshots of these customer reviews below: 





Summing Up
Trend Signal is not profitable and is associated with losses as evidenced by negative customer feedback. The lack of backtest data and live trading results does not help matters. If the vendor had at least provided this data, we could have assessed them and determined if this is a case of a few dissatisfied customers damaging the reputation of a company. For now, we are forced to side with the clients. In light of this, we advise traders to stay away from Trend Signal.