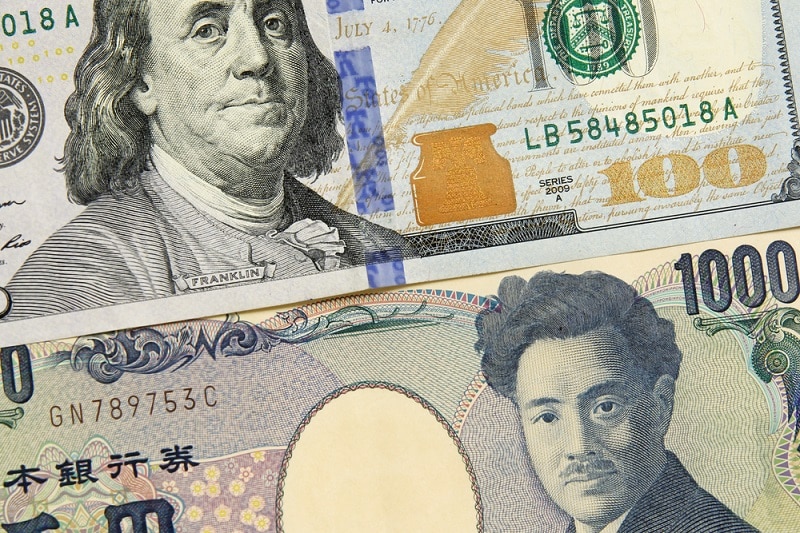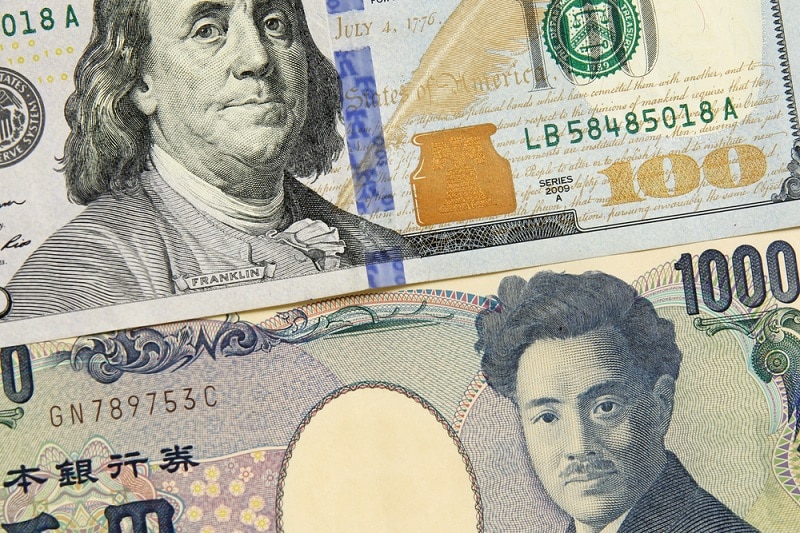 The Japanese yen is strengthening across the board following impressive Q1 GDP data and disappointing U.S. jobs data.
U.S. indices are struggling for direction due to ongoing rejection near all-time highs amid economic growth outlook concerns
Cryptocurrencies remain under pressure on former president Donald Trump calling for a regulatory crackdown.
Oil prices are edging lower amid demand concerns on Chinese imports sliding to five-month lows.
USD/JPY retreat from two-month highs continues to gather steam amid a weakened U.S. dollar in the aftermath of disappointing jobs data. Net shorts on the U.S. dollar rising to three-month highs of $17.8 billion might as well be a factor fuelling the pair's sell-off.
Sentiments in the deteriorating dollar continue to fuel the slide in the USD/JPY, with improving economic data out of Japan offering support to the yen. After a recent slide from two-month highs of 110.33, the 109.152 has emerged as the short-term support, providing support to downside pressure.


A break followed by a close below the 109.00 level could fuel further sell-offs, probably to the 108.60, a crucial support level.
Q1 GDP data indicating Japan's economy expanded by 1%, supporting the yen against the dollar. GDP growth in the quarter has averted concerns of further economic hardships, working in favor of yen strength.
Fears about the FED's next move are a factor that should continue to weigh heavily on USD/JPY price action. The focus in the market is also on the U.S. consumer price index on Thursday, which could influence trader's sentiments on the dollar consequently affect USD/JPY price action.
GBP/JPY pullback
The Japanese yen also continues to gain ground against the British pound. The GBP/JPY pair remains sidelined and looking for direction near the 155.00 level after a recent slide. The British Pound sentiments have been weighed heavily by the U.S. President Joe Biden meddling on the EU-UK tussle over Northern Ireland.


The pair has since dropped from three and a half year highs of 156.16 amid uncertainty over the U.K.'s final step towards removing coronavirus restrictions. The pair also fell on the yen, benefiting from the indecision about the U.S. Federal Reserve's next move.
U.S. indices flat
After finishing last week near record highs, the Dow Jones Industrial Average and S&P 500 slipped on Monday. The Dow was down, but 0.4% to 34,630.24 as the S&P 500 dropped by less than 0.1% to 4,226.52. Tech heavy NASDAQ was upbeat, finishing the day up 0.5% to 13,881.


The muted outlook on Monday came as investors assessed various factors, including economic outlook and supply chain problems. Inflation fears subsiding following the May jobs report is one factor that offers support to equities.
U.S. Treasury secretary Janet Yellen reiterated that the U.S. economy could still do well with high interest rates and affect investor sentiments on equities. The market looks set to remain range-bound until investors get clarity on inflation and the growth outlook.
Oil demand concerns
Oil prices edged lower early Tuesday morning as concerns about the global recovery in demand for crude and fuel continued to weigh heavily on sentiments.
Brent crude was down by 0.2% to $71.38 a barrel after a 0.6% slide on Monday. U.S. oil was down by 0.2% to $69.10, having dropped 0.6% the previous day.


The slide in oil price came amid reports Chinese oil imports have slid to five-month lows. China's oil imports fell 14.6% in May as maintenance in refineries limited demand. The slide has since fuelled concerns about demand, highly needed to prop up prices above the $70 a barrel.
Cryptocurrency sell-off
The slide in the cryptocurrency markets continued early Tuesday morning, with BTC/USD sliding to lows of $32,360 level. Ethereum was also under pressure sliding to lows of $2,420 levels.


The sell-off in the cryptocurrency market came after former President Donald Trump reiterated that cryptocurrencies looked like a scam and called for regulators to take action. Trump reiterated that Bitcoin poses a significant danger to the U.S. dollar.
The rhetoric came after China cracked down on a number of cryptocurrency-related accounts on networking site Weibo. Beijing has ramped up a crackdown on cryptocurrency trading and mining in recent days.