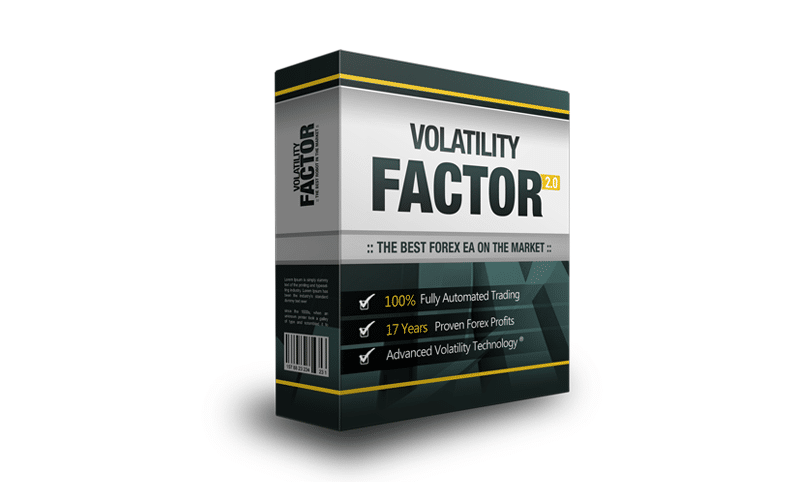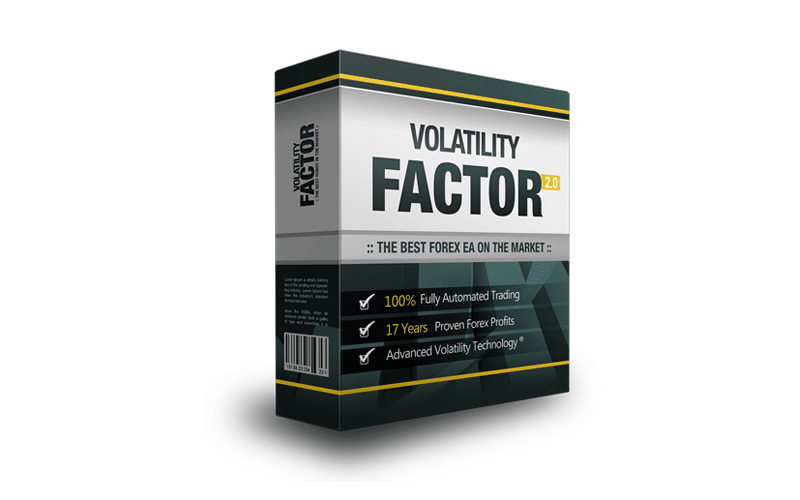 Volatility Factor 2.0 is a 100% automated Forex trading system that is backed by 17 years' worth of backtesting data. As per vendor claims, this is the most powerful Forex EA on the market right now. This is quite a bold claim, but the true performance of the system needs to be independently analyzed.
Is Investing in Volatility Factor 2.0 a Good Decision?
To analyze the reliability of the robot, we have looked into factors like price, vendor transparency, features, trading results, and user reviews. While the vendor has tried to present it as a profitable system, we can see that there is a lack of strategy insight. Also, the live trading account has not been around for too long. Our first impression of this system is not too positive.
Company Profile
On the official website, the vendor has provided a short introduction to the EA, along with multiple verified trading accounts showing real-time results. We also have a section detailing how the robot takes advantage of market volatility. The vendor has shared some general information about volatility trading, along with the backtesting data for different currency pairs.
Volatility Factor 2.0 is built by the FXAutomater team. This Seychelles-based company has several years of industry experience, but we don't know much about the developers and traders working here. They are known for developing EAs like Gold Scalper Pro, Grid Master Pro, Smart Scalper Pro, BF Scalper Pro, Omega Trend EA, News Scope EA Pro, and others.
Main Features 
Volatility Factor 2.0 has a high-impact news filter that allows it to analyze all the news related to the Forex market. It trades in four different currency pairs, namely USD/CHF, USD/JPY, EUR/USD, and GBP/USD. There are three risk settings for this robot, namely low, medium, and high, and the lot sizes for these are 0.10, 0.15, and 0.29, respectively.
The money management functionality built into this EA lets it modify the size of the trading lot according to the market condition. This EA also has a Broker Spy Module that lets the traders observe whether the broker is cheating them with negative slippage, slow order execution, and high spreads.
Volatility Factor 2.0 trades in the direction of the trend, prioritizing medium-term impulses. It also closes positions when there is a channel breakout. The vendor has not provided a proper explanation for the trading strategy, and some of the technical details are missing. We would have liked to know what indicators this robot uses, if any, and how it gauges the strength of a trend.
The vendor claims that the EA can generate more than 10 pips profit with every order and double your starting profit. However, we don't think these claims carry too much weight since the live trading results are nothing exceptional.
Price
You can purchase this robot at the price of $227. We don't think it's worth paying so much money for a robot that's largely unproven in the live market. The vendor offers a 60-day money-back guarantee for this product.
Trading Results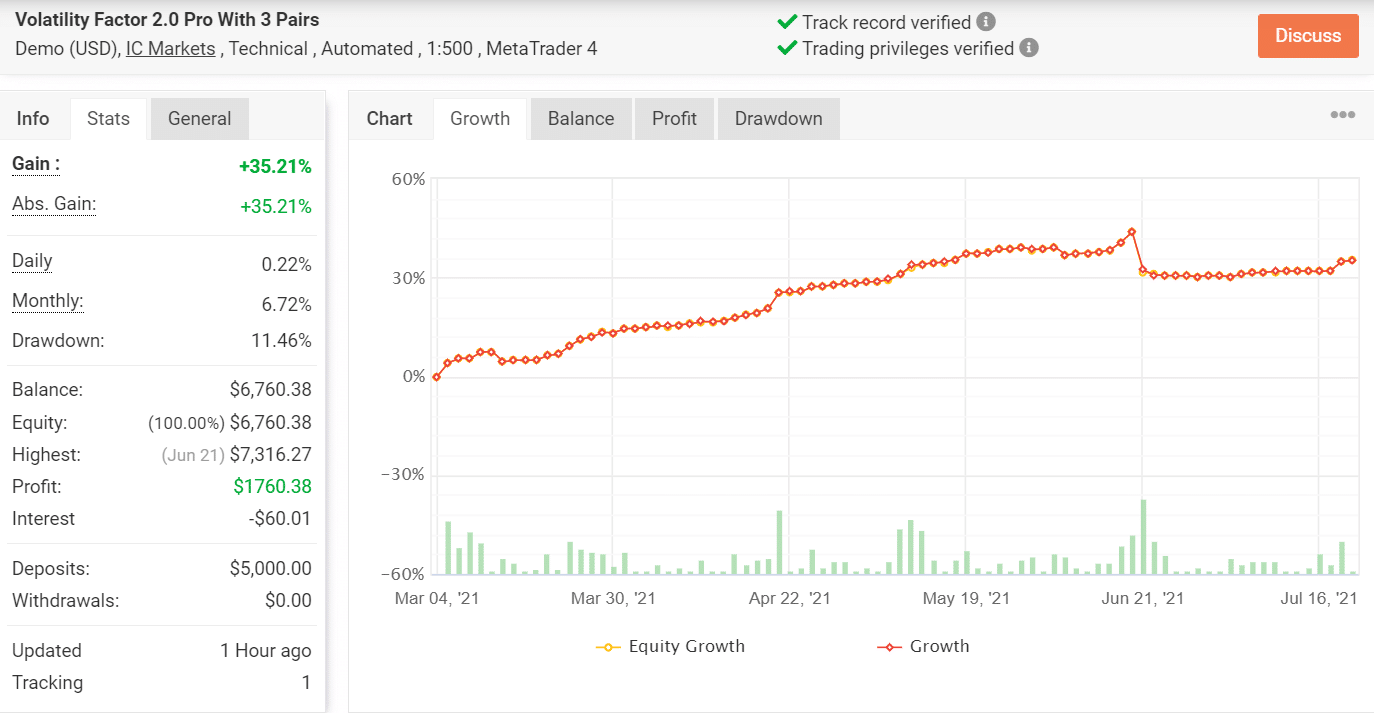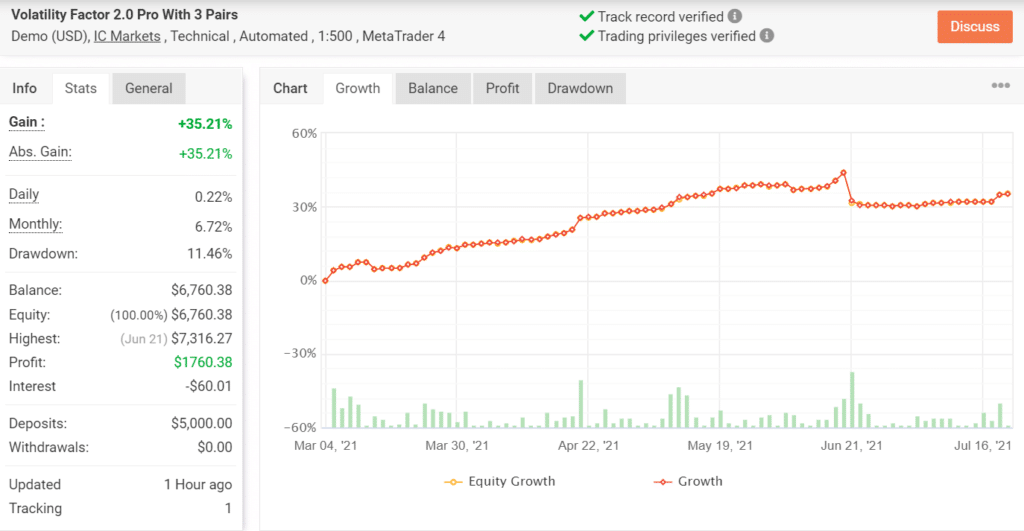 Here we have the live trading results for a verified account on Myfxbook. It was launched on March 04, 2021, which means it has a very short trading history. The EA has placed 419 trades through this account, winning 76% of them and generating a profit of $1760.38. For this account, the average win and loss are 7.33 pips/$12.01 and -9.80 pips/-$20.72, respectively.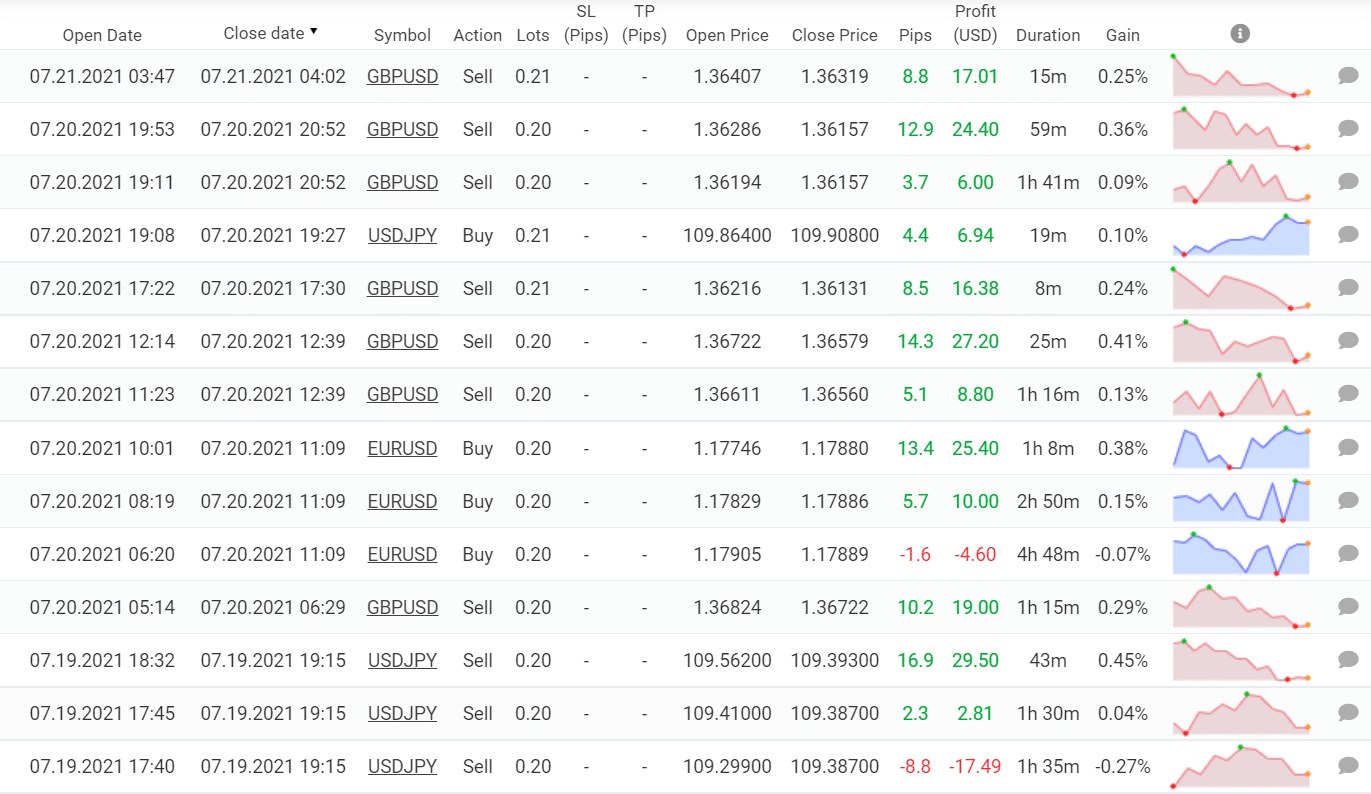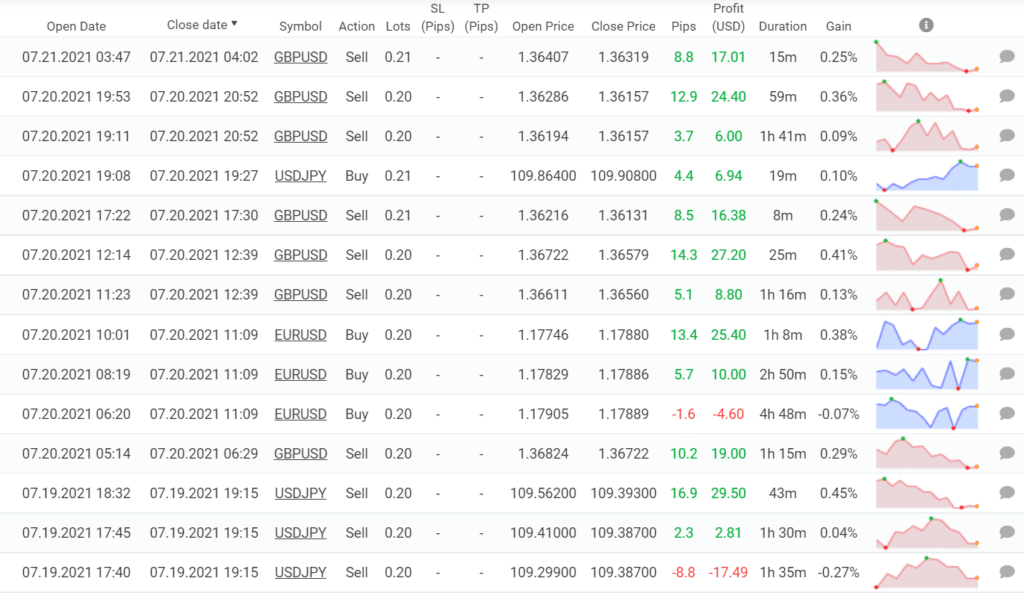 Taking a look at the trading history, we can see that the EA only extracts small profits from each trade. It seems like the EA follows a Martingale + Grid combo. This is a very dangerous strategy that is not suitable for long-term traders.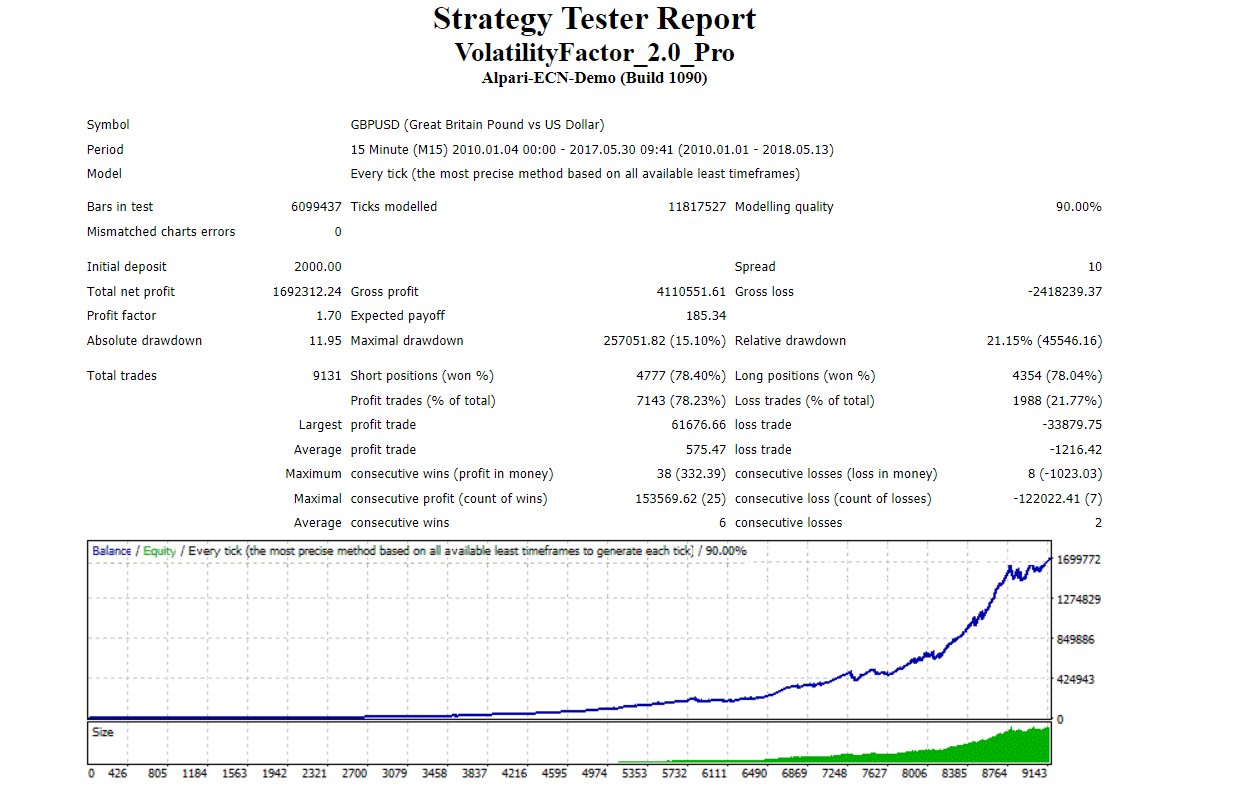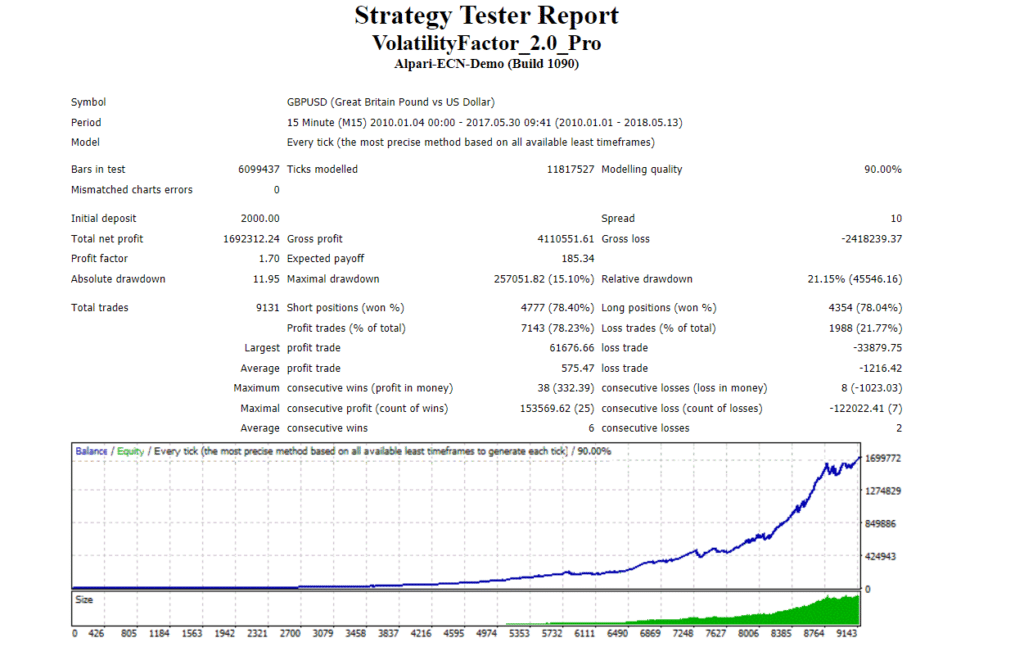 This backtest was conducted from 2010 to 2018 on the GBP/USD pair. Here, the win rate of 78.23% is comparable to the live trading results. The high drawdown of 21.15% indicates a high-risk trading strategy that can lead to large losses. For this test, the robot had a profit factor of 1.70, which is slightly lower than the live results.
Customer Reviews


Volatility Factor 2.0 has only one review on the Forex Peace Army website, and the website authorities have marked it as spam. The EA has no reviews on Trustpilot, so it is clear that it does not have much of a reputation right now.
Summing Up
After conducting a detailed analysis of the different performance aspects of the system, we have reached the verdict that this robot should not be trusted. It has not been trading live for too long, and moreover, it follows a Martingale-Grid strategy that can drain your account.