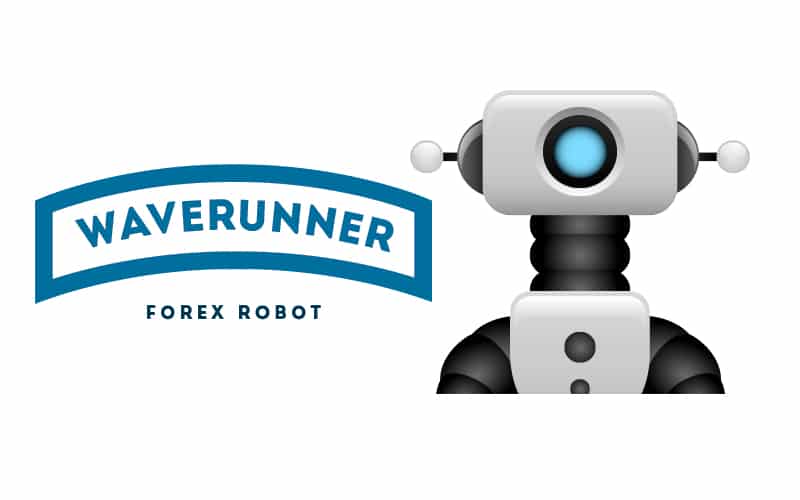 Waverunner is a trading system that rides on the wave of the market. The system is purported to have a solid track record spanning over a decade hence making it a top choice. The main problem is, however, that the devs are not ready to showcase verified records. This creates sufficient room for traders to doubt the devs' assertions about their product.
Is investing in Waverunner Forex Robot a good decision?
Finding a reliable trading bot can be a daunting task for some. There are just so many options to choose from, but of course, not all of them live up to their promises. In case you are wondering, Waverunner is among the many EAs being fronted as being profitable and efficient. We have assessed its components, including the trading metrics, to help you determine if it is worthwhile.
Company profile
Forex Robot Trader is the company that produced this EA. It has also created many other systems like Pterodactyl, Falcor, Vader, Reaper, Odin, Ganon, and more. The company, which was founded by Don Steinitiz almost 2 decades ago, currently works with programmers who are claimed to be very good at their jobs. Much to our disappointment, none of these developers are introduced.
Main features
The vendor has provided a full list of features of this robot, which we have listed below:
It comes with customizable inputs like "applied price types" and "moving average modes." All text and color objects can be adjusted by the user.
The EA includes a built-in money management system.
The robot works on all timeframes and all Forex pairs.
It is compatible with the MT4 trading terminal.
It works with 4 or 5 broker digit pricing automatically.
Waverunner Forex Robot has an optional trailing stop loss capability built-in.
It incorporates all custom indicators and templates.
This system allows you to close trades manually.
A customer indicator is drawn on the same chart as the bot to promote transparency.
Waverunner's trading strategy is one of a kind. As the vendor puts it, the system uses the advanced Elliott Wave Theory to trade market tops and bottoms. The technique essentially uses advanced calculations to identify market peaks and bottoms and then makes trading decisions accordingly.
A Zig Zag indicator is also incorporated to aid the robot in spotting price trends, while getting rid of random price variations so as to show changes in trend. The system is said to produce the best risk/reward ratio on the M30, H1, and H4 timeframes. TP and SL levels are applied. For the H1 chart, the average stop loss is set at 60 pips with an average TP of 150 pips per trade.
Price
You can get Waverunner at a reduced price of $49. The devs previously sold it at $199 before they decided to offer it at a discount. A money-back guarantee is, however, missing.
Trading results
The backtest results for this system are conspicuously missing. This could mean that the devs didn't subject their algorithm to testing before fronting it to the public.
All FRT's products have one thing in common. None has verifiable live trading results. We only have monthly performance stats with questionable origin. Have a look at a detailed monthly report for April 2022 below:
Based on the data available on the official site, the EA began trading live in January 2008. So far, the cumulative balance is nearing the 4 million dollar mark. From this amount, another $8921.80 has been generated by the robot within 2 weeks of trading this month. The profitability rate of 128 completed trades is 76.56%. The loss rate is much lower at 23.44%. A small drawdown of 0.01% is reported, which suggests that Waverunner is a safe trader. There's an average profit trade of $125.29 against an average loss trade of -$111.89.
Customer reviews
Waverunner has zero customer feedback. So, there's no way of confirming if the results reported in the previous section can be duplicated on traders' real accounts or not.
Summing up
The EA is not only user-friendly but also versatile, enabling traders to tweak some of its features to their liking. Other than that, the lack of verifiable results can be a red flag for a good number of traders. Though the available trading outcomes look promising, the vendor's reluctance to use third-party sites like Myfxbook raises doubt about their credibility.