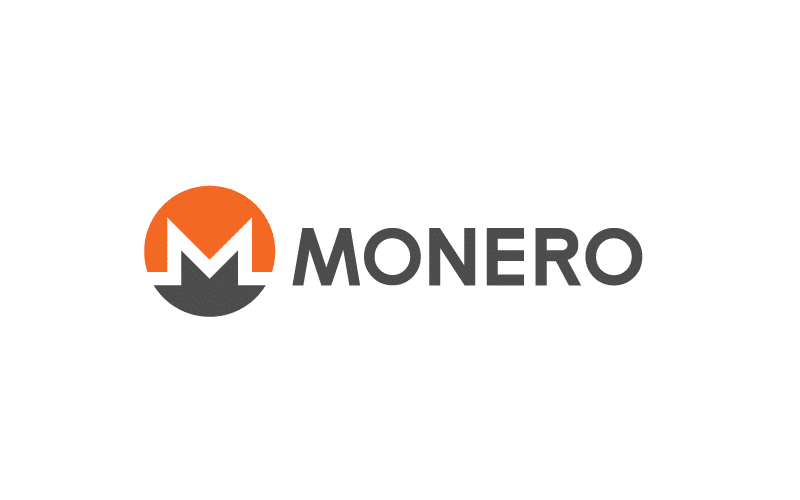 Is Monero one of the unique cryptocurrencies the world knows? Described as secure, private, and untraceable, Monero is an important addition to the beautiful array of existing digital currencies.
MONERO
Original author
Nicolas van Saberhagen
Date released
18 April 2014
Ticker symbol
XMR
Algorithm
RandomX
Consensus mechanism
Proof-of-work
Halving
No
Block reward
1.29 XMR (and constantly decreasing)
Block time
2 minutes
Supply limit
18.4 million
Interested in knowing about a currency that takes privacy to the extreme? Enter Monero, arguably the most traded privacy-focused digital currency. Although not the most popular compared to its counterparts such as Bitcoin and Ethereum, the coin is still an impressive addition to any keen investor's portfolio.
Monero ranks #15 in market capitalization, which equates to approximately $2.3 billion according to CoinMarketCap, with a $125 per-token value (as of 04 December 2020).
Despite some controversies where darknet users have exploited Monero's sophisticated privacy features for criminal gain, the coin is still encouraged nonetheless. This article will break down Monero and what makes it an exceptional inclusion to cryptocurrencies.
Beginnings
Like most coins, Monero's beginnings feature anonymous developers, community disapprovals, significant changes to technical structures, and even tampering allegations.
An unknown person or group by the name of Nicolas van Saberhagen, whose identity still remains a mystery, authored a cryptographic application layer named CryptoNote in 2013. After several enthusiastic developers drew interest from CryptoNote's whitepaper, they created a new cryptocurrency initially named Bytecoin.
The person credited as being largely responsible for the codebase of Bytecoin is also a pseudonymous person or group known as 'thankful_for_today,' who was an avid Bitcointalk forum user. They decided to change the name to Bitmonero in early 2014, a portmanteau of Bit (from Bitcoin) and Monero (coin in the Esperanto language).
However, 'thankful_for_today' eventually distanced themselves from Bitmonero amid controversies over tampering with supply and the poor reception from the community. Another group of users, also led by a pseudonymous user known as Johnny Mnemonic, decided to lead the project, eventually shortening the name to simply Monero and releasing the cryptocurrency on the 18th of April 2014.
How does Monero work?
Though Monero utilizes slick privacy technologies such as ring signatures and stealth addresses, the coin works very similarly to most cryptocurrencies. Monero is a decentralized, peer-to-peer digital currency where transactions are verified by 'miners' on its blockchain.
From an end-user perspective, however, Monero's transactions are significantly more difficult, if not impossible, to trace than other coins due to the privacy-enhancing characteristics it contains.
Specifically, the addresses generated for the recipient and sender do not reveal any information about the amount of XMR in a transaction, unlike most cryptocurrencies. Transactions are not traceable whatsoever.
For all the glory of the privacy attributes, users cannot find Monero on several major exchanges. Typically, they have to either go through a smaller trading platform or buy the coin directly from Monero.
Monero's ledger
For their intensive mining efforts, miners receive a reward of about 1.29XMR for solving a block through a proof-of-work system. Every block on the network takes roughly 2 minutes to form.
Monero uses a unique hash function known as RandomX, an algorithm optimized for consumer-grade hardware, namely CPUs (central processing units) and GPUs (graphics processing units).
Essentially, these products are everyday accessible computer items. Monero's development team regularly updates their software to discourage ASIC (application-specific integrated circuit) miners due to their technical superiority.
Monero's ledger is also unique in tackling inflation. Although the coin doesn't employ periodic halving of mining rewards, the issuance rate continually decreases over time.
On 31 May 2022, Monero will enter into what is known as a 'tail emission' where the block reward will remain at 0.6 XMR forever. At this date, 18.4 million coins would be in circulation. Presently, approximately 17.7 million currently exist.
What makes Monero valuable?
Although many cryptocurrencies provide many of the features that Monero does, some distinctions make XMR valuable.
Privacy
Privacy is Monero's unique selling point because of how it handles the problem. Although many cryptocurrencies such as Bitcoin are private when it comes to transactions through the public keys, these are still traceable.
With a Bitcoin public key address, it is possible to see the previous transactions and how much BTC came to that destination. Monero obscures all of this information where the identity of the sender and receiver remains completely private. Any transactions done on the network are not linkable to each other, nor are they traceable.
Fungibility
Fungibility is related to the privacy aspect, although there is another consideration to note. Using Bitcoin, again, as an example, we have established that public addresses are available online. By using this data, one can see the specific BTC tokens for any transaction.
Technically, most cryptocurrencies are fungible, meaning that even when interchanged, they retain the same value. However, if users could trace particular Bitcoins in illegal trade, the receiver can reject these tokens. With Monero, transactions are totally independent of each other.
Mining network
Monero's mining network is a lot more egalitarian than other digital currencies dominated by ASIC hardware. These machines are very expensive and provide an unfair advantage to those who are wealthier than the rest.
We'll often find the mining of some cryptocurrencies dominated by a few groups from somewhere like China. Allowing more consumer-grade hardware like CPUs and GPUs to accommodate a broader range of miners.
Future of Monero
Most investors are buoyant on the prospects of Monero because of its uniqueness amidst the maze of countless altcoins. There is a growing need for a real privacy-centric cryptocurrency where transactions are more secure.
This statement is despite the fact governments are not particularly keen on anonymous transactions, meaning that regulation may become an issue. Also, XMR is still a particular favorite in the darknet for its sophisticated privacy qualities, prompting many organizations to find methods to decode illicit Monero's transactions for criminal investigations.
Nonetheless, Monero currently leads the way in this realm ahead of fierce competitors like Dash, Zcash, and Verge. Like most cryptocurrencies, updates and developments to the software are inevitable in improving the functionality and scalability of the currency. ,
Conclusion
Monero is arguably one of the sophisticated coins on the market and exemplifies how far blockchain technology can go. Aside from the privacy factor, it provides fast transaction times and costs, decentralization, a more user-friendly mining network, and a forward-thinking development team.
Only time will tell whether organizations or individuals will find ways to bypass Monero's security and whether this will affect how the currency moves forward.