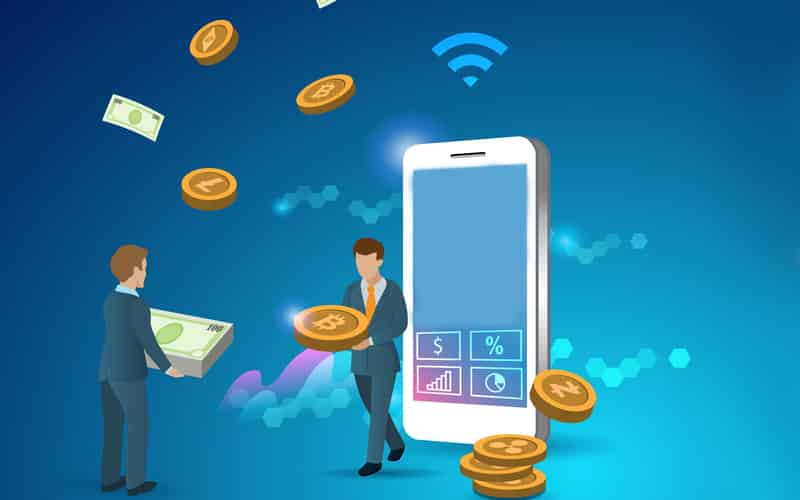 Over the years, cryptocurrencies have more than proven their worth as a lucrative financial asset to invest in. With the evolution of decentralized finance, the distinction between traditional finance and DeFi is slowly fading away. People are turning to crypto for a myriad of financial needs, among them lending and borrowing. The quick and credit check-free allocation of loans, coupled with their risk-free nature, attracts both borrowers and lenders. First, let's look at how this lending and borrowing works.
How crypto loans work
In traditional finance, banks obtain their capital from clients who open savings accounts with them. In return, they pay these clients an annual interest, usually at meager rates. These banks then loan out this capital to borrowers, who are charged interest at a higher rate. The interest differential is how banks make their profits.
When it comes to crypto, this process is facilitated by smart contracts. These smart contracts require a borrower to deposit collateral in crypto, which is held in escrow until this individual pays back their loans. This way, it ensures loans are paid back without needing to subject the borrower to rigorous credit checks.
However, for lenders, there is always the risk of their deposited crypto depreciating in value, so much so that even after accruing interest, they are still left in the loss. Most platforms will accept stablecoin deposits, which are pegged to the dollar and are therefore at no risk of depreciating. These include the likes of Tether, USDT, USDC, and DAI.
Best lending platforms in 2022
Aqru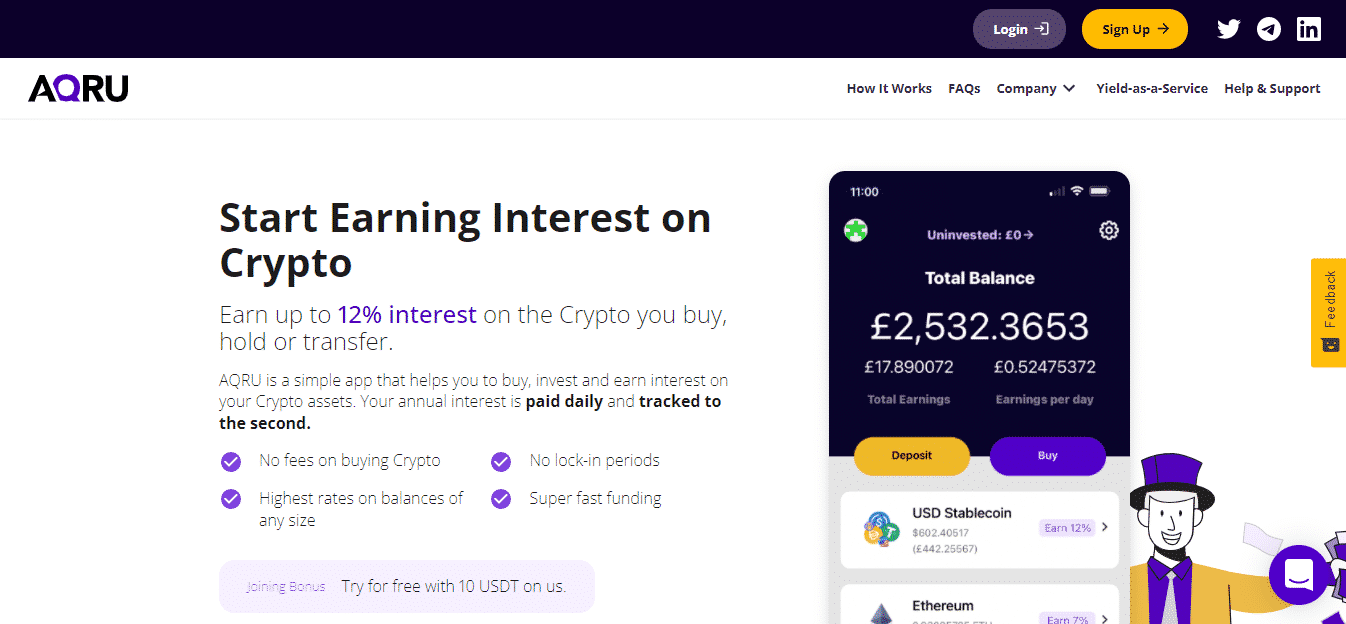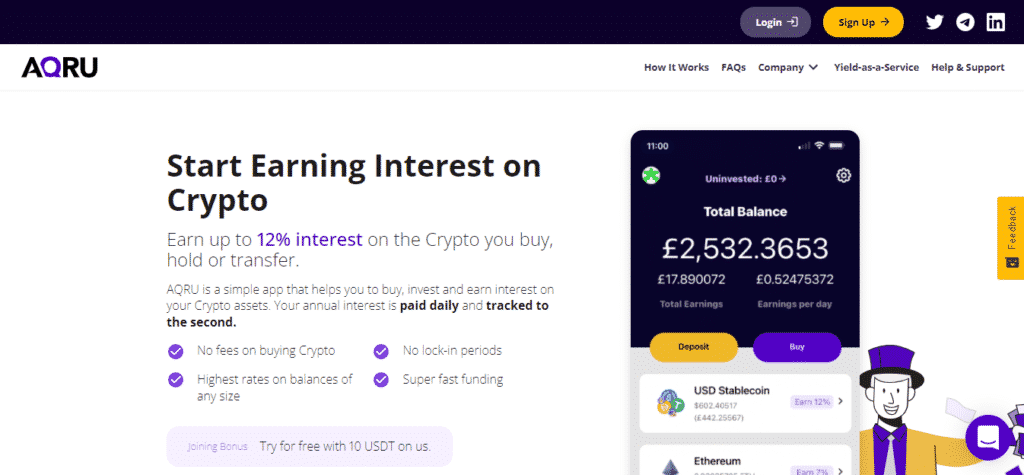 This is one of the best lending platforms in the market today. For starters, if you choose to lend Bitcoin or Ethereum, you'll earn an annual interest of 7% on the amount you lend. If you're worried about the volatility aspect of these coins and instead you choose to lend out stablecoins, this interest is bumped up to 12% per year. What's more, if for any reason you feel like you need your crypto back, Aqru has got you covered. You can withdraw any funds you lent at the touch of a button, with no penalties whatsoever.
Another major perk of this platform is its user-friendliness. Even for beginners, signing up and lending out crypto is a pretty straightforward process. This can be achieved on the Aqru website or through their free mobile app that works on both Android and iOS. What's more, you can just as easily deposit fiat money onto Aqru.
Crypto.com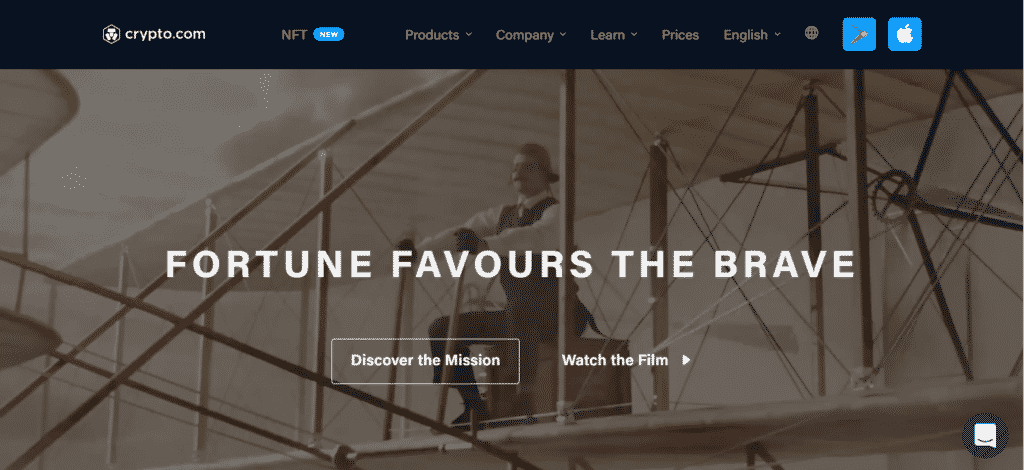 This is a renowned trading platform that also offers crypto lending services. On it, you can enjoy annual percentage yields (APYs) of 6% on all stablecoins. What's more, you would not need to lock up your coins for any amount of time to enjoy this yield.
However, they do offer a locking option of either one or three months. If you lock your stablecoins for 1 month, the APY increases to 8%. If you choose the three-month lock-up, it becomes 10%. Further, if you decide to stake the platform's native CRO token, you enjoy an even higher APY.
Let's assume you lock up your tokens for 3 months and stake the minimum, 40,000 CRO. This will earn you a 14.5% APY on DOT, 8.5% on BTC and ETH, 6.5% on SOL, 14% on MATIC, and 5% on SHIB. This interest is paid out every week.
BlockFi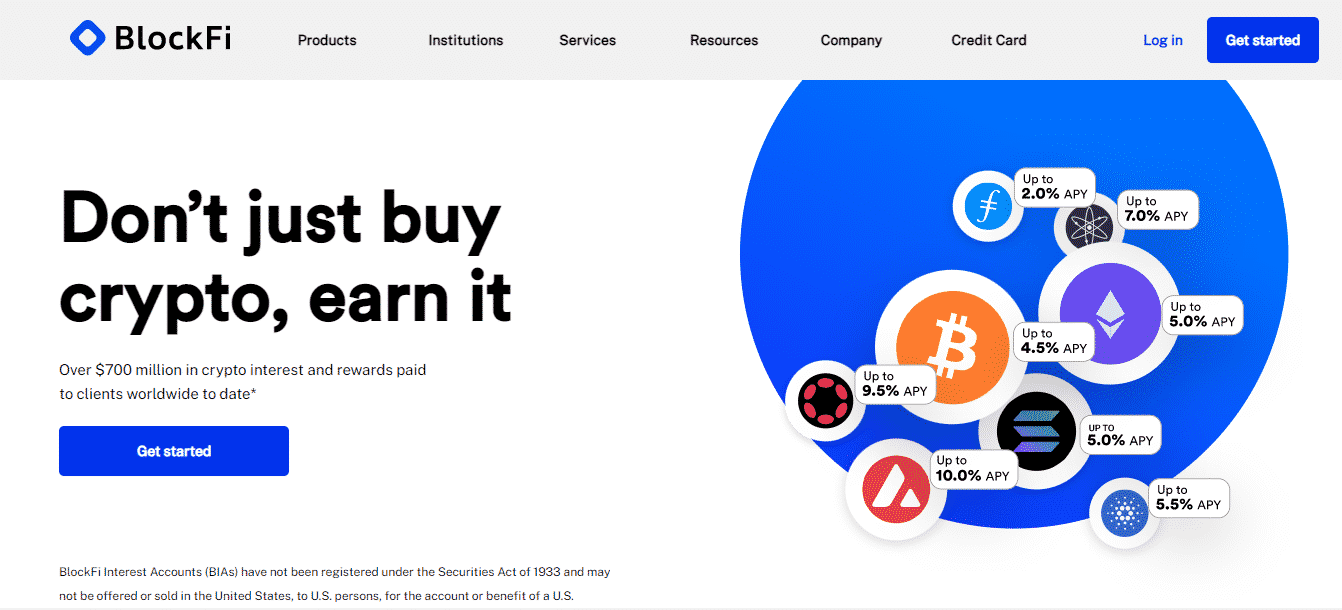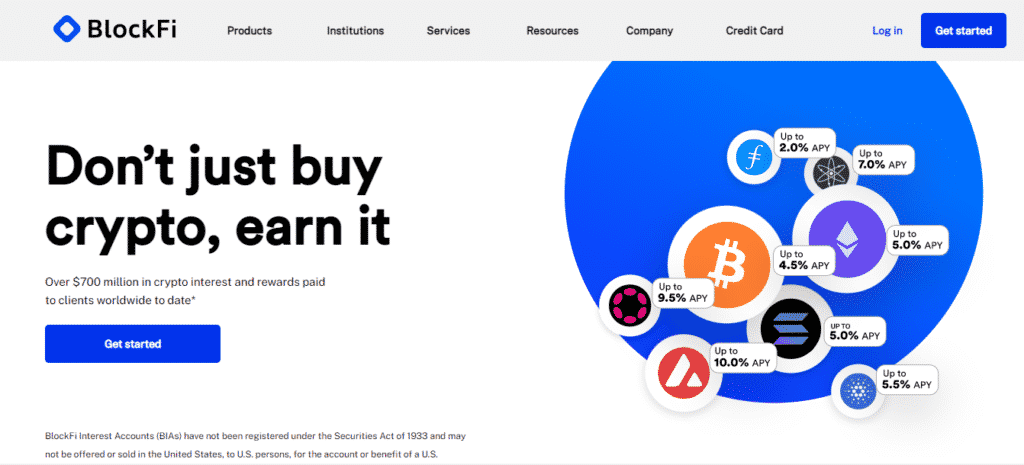 This is a lending platform that offers different yields depending on the token you lend and the amount of it you choose to deposit. For instance, if you deposit ETH, you'll earn a 5% APY on the first 1.5 ETH. Deposits amounting between 1.5 to 5 ETH earn a 1.5% APY. Any Ethereum deposits above this figure will earn 0.25% interest. Evidently, this platform pays better interests on smaller deposits.
Stablecoins also earn different APYs depending on the coin you deposit. For instance, Gemini Coin earns 8.75% annual interest, while Tether earns a 9.25% APY. However, despite their flexible rates, you can make withdrawals at any time without penalty. What's more, BlockFi accepts fiat deposits.
 Nexo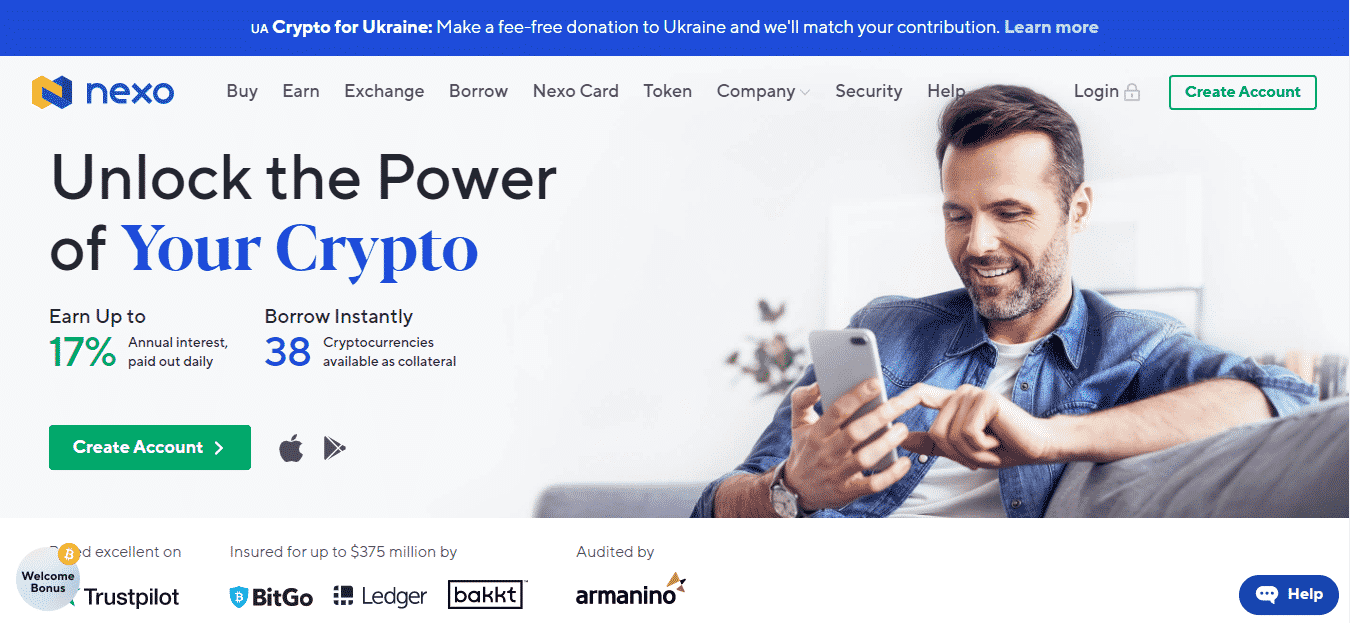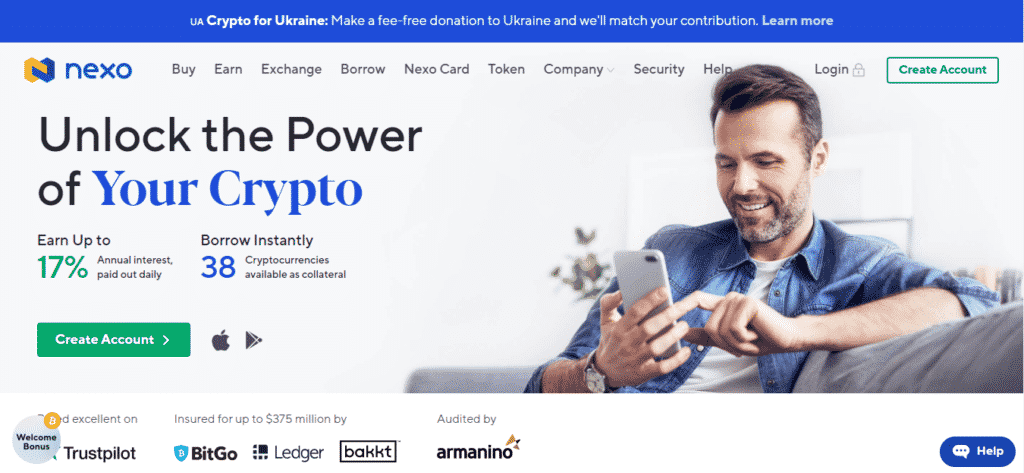 This is a lending platform with some of the highest APYs in the market, allowing lenders to increase their interest by staking its native Nexo coin. For instance, the interest on Bitcoin is 6% without staking, while staking Nexo bumps it up to 8%. Similarly, you'll earn 9 or 11% on ATOM, 14 or 16% on MATIC, and 16 or 18% on FTM. You can also earn attractive rates on a variety of stablecoins compatible with the platform. What's more, withdrawals can be made at any time with no penalties.
YouHodler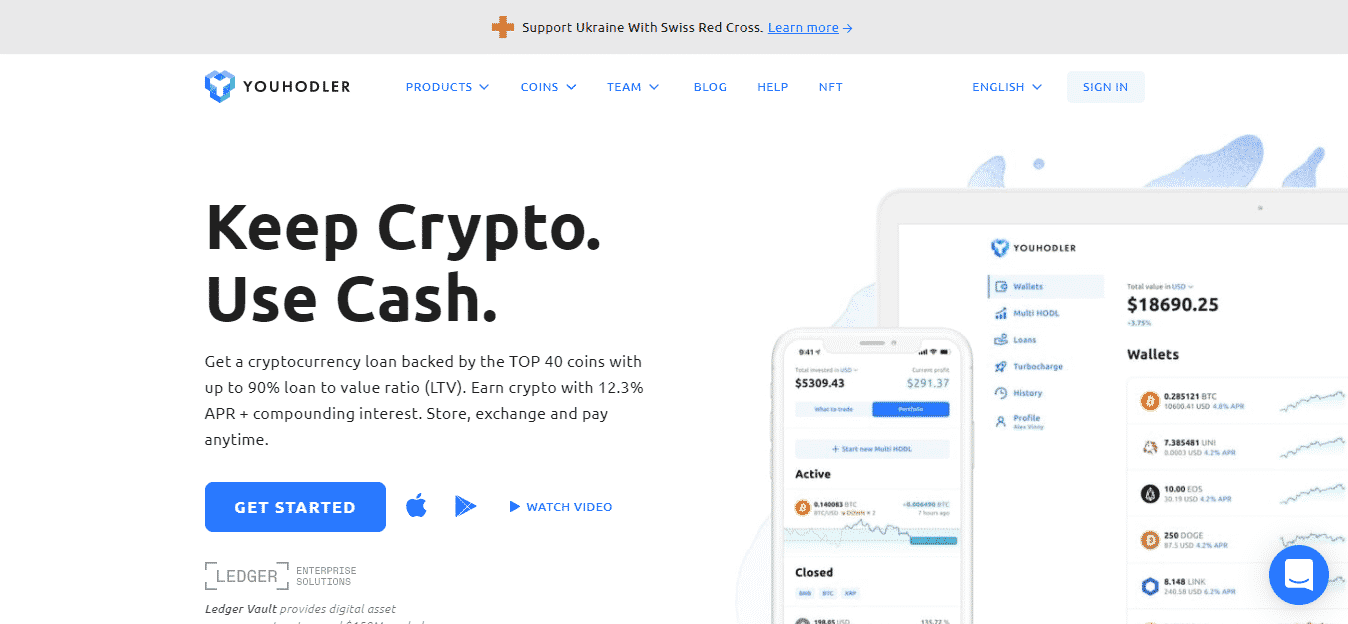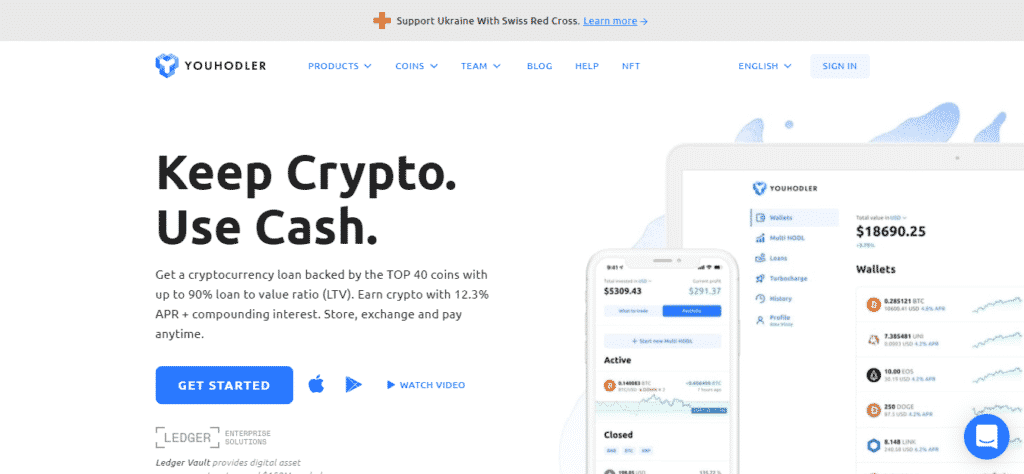 This is a crypto lending platform that supports a wide range of crypto assets. It also offers attractive yields to lenders. For instance, BTC earns a 4.8% APY, while ETH earns interest at 5.5% annually. Uniswap earns 7%, Chainlink – 6.2% while depositing Yearn.finance would earn you interest at 4.5% per year. Notably, all of these rates come with no lock-up requirements, meaning you can opt-out at any time of your choosing.
This platform also offers attractive rates on stablecoins. USDC and TrueUSD each earn a 12% APY. This interest is doled out every week. More importantly, this platform is committed to ensuring your funds' safety, as it has a $150 million policy against crime. It also stores all deposits in a secure blend of hot and cold wallets.
In summary
Crypto lending has become a popular way of earning passive crypto rewards, as it essentially requires little to no input for the entirety of your deposit period. What's more, by depositing stablecoins, you can offset the risk of having your coins depreciate. Additionally, most platforms offer this service with no lock-up requirements, meaning you can easily access your assets if the need arises.