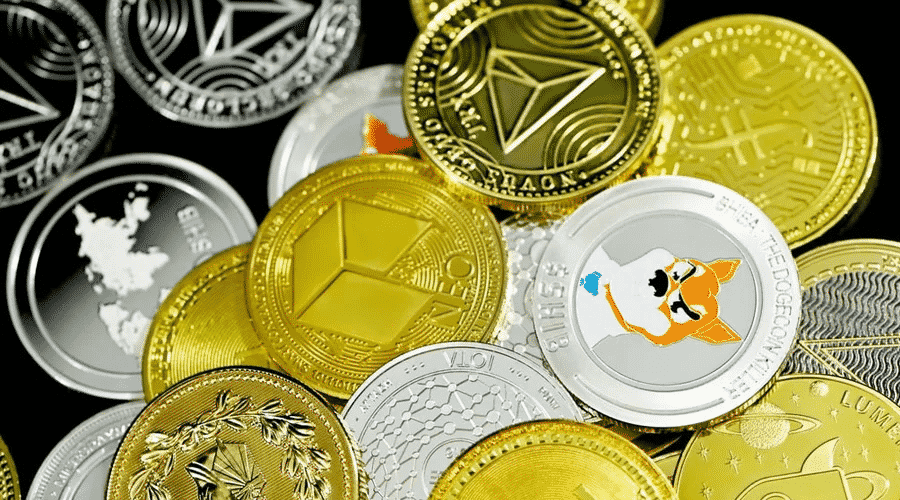 There are very few meaningful things the average person can buy for under 10 cents, except for a cryptocurrency! Of course, 10 cents will barely get you a fraction of Bitcoin, Ethereum, and hundreds of other valuable coins.
Yet, well over 18 000 cryptocurrencies exist, many of which cost only a few pennies. It's worth noting that these coins are the most volatile. Yet, their advantage is that they have more room for explosive growth as most of the projects behind them are still in their infancy.
So, if you're looking for potentially the next Dogecoin or Cardano, stick around as we cover the best five cryptos under a dime and how to purchase them.
VeChain (VET)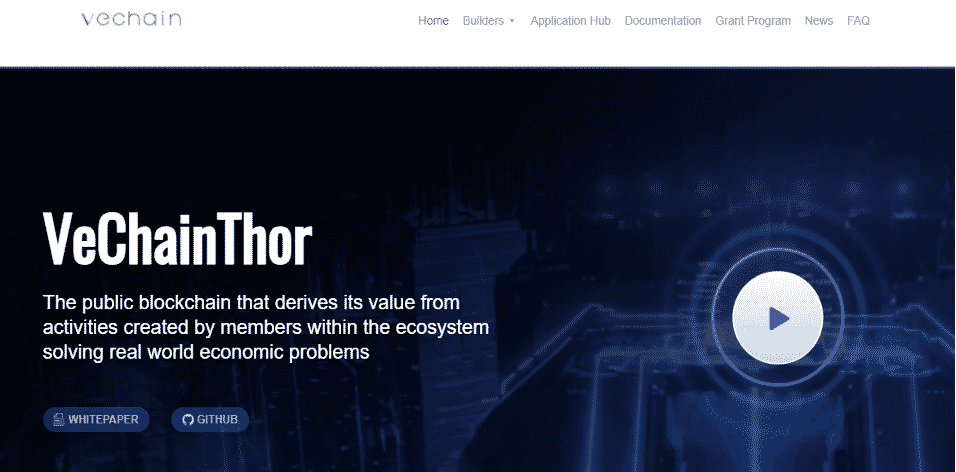 CoinMarketCap ranks VET #35 for most traded coins. VeChain is a blockchain enhancing supply chain, logistics, and business process that's been around since 2017.
It helps enterprises in many industries better handle quality tracking, delivery, consumable goods, transportation, etc. The primary mission of VeChain is to use the blockchain to keep better tabs on tracking real-life products and services, preventing fraud, and fostering transparency.
It achieves this objective using sensor technology like radio frequency identification to efficiently monitor every stage of the supply chain and record data accurately and in real-time.
This project offers some unique advantages from an investment perspective. VET is currently worth $0.06 or 6 cents, which is quite a distance away from its all-time high of $0.27.
Secondly, VeChain operates in a niche industry where it has somewhat of a first-mover advantage. Lastly, VET has deflationary tokenomics since only about 86.7 billion tokens will ever exist.
How to buy VET: This token is available for purchase at numerous crypto exchanges like KuCoin, Binance, Gate.io, Huobi, Crypto.com, etc.
TRON (TRX)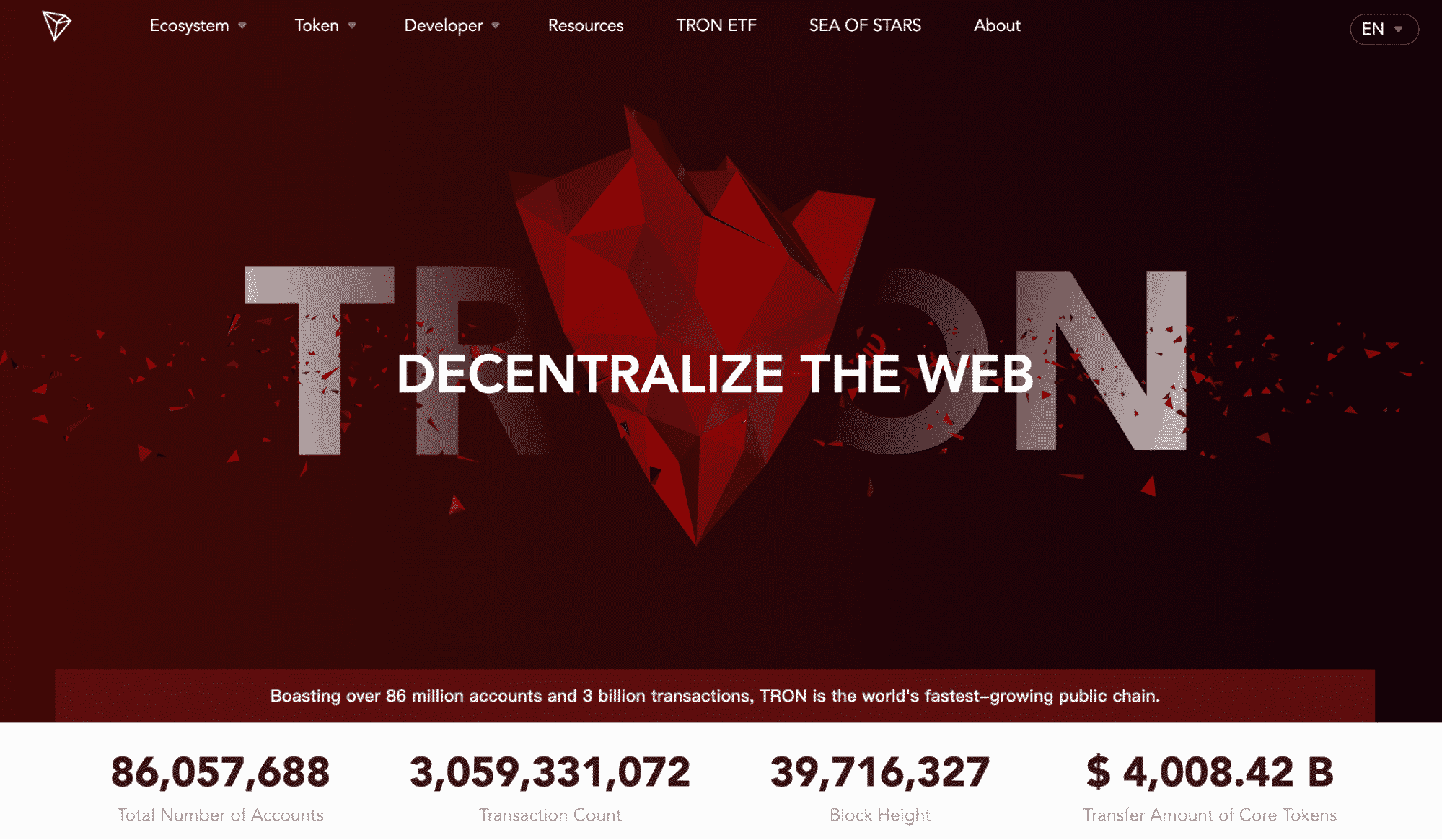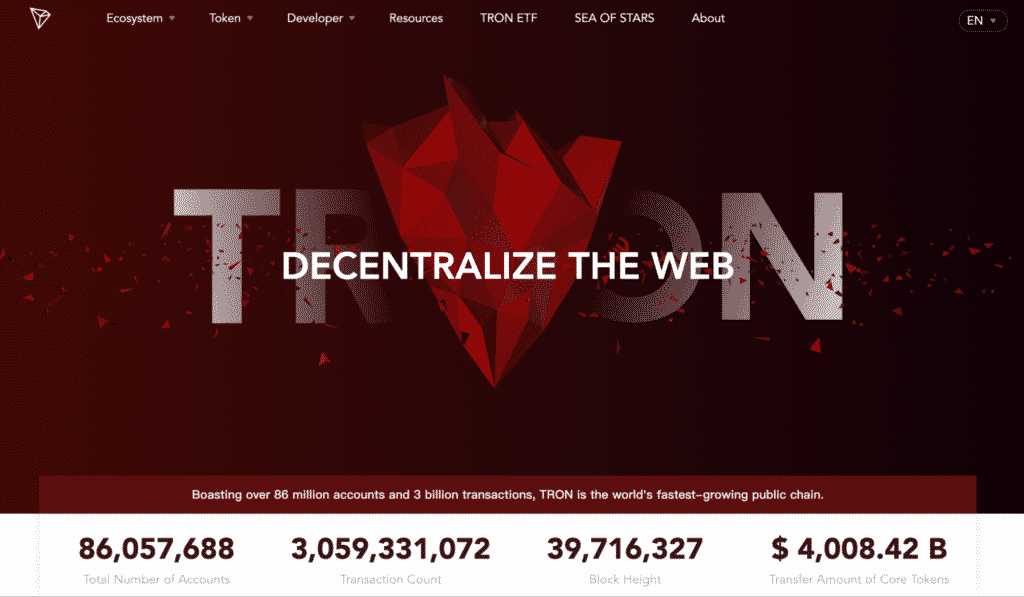 Tronix (TRX) is one crypto under 10 cents that's firmly held its grip in the top 50 in recent history. It presently sits in the #25 spot on CoinMarketCap rankings with a value of $0.06.
TRON is a proof-of-stake, dApp-building, and smart contract-enabled blockchain with the mission of 'decentralizing the web' as we enter into the much-anticipated web 3.0. This project is focused on the content distribution industry (games, streaming sites, social media networks, etc.) by taking out the middleman between creators and consumers.
However, developers can build other types of applications like exchanges, lending platforms, and yield farms, all with the similar goal of no censorship and limitations. TRON claims to be one of the fastest blockchains globally, with near-zero transaction fees.
This project was started in September 2017 by the young Chinese serial entrepreneur and Jack Ma protégé Justin Sun. Some of this blockchain's notable corporate partners include Samsung, Opera, and the popular file-sharing service BitTorrent, the latter of which was acquired by TRON.
How to buy TRX: You can buy TRX at over 100 exchanges like Binance, Kraken, KuCoin, Gate.io, Huobi, Crypto.com, Bitfinex, etc.
Smooth Love Potion (SLP)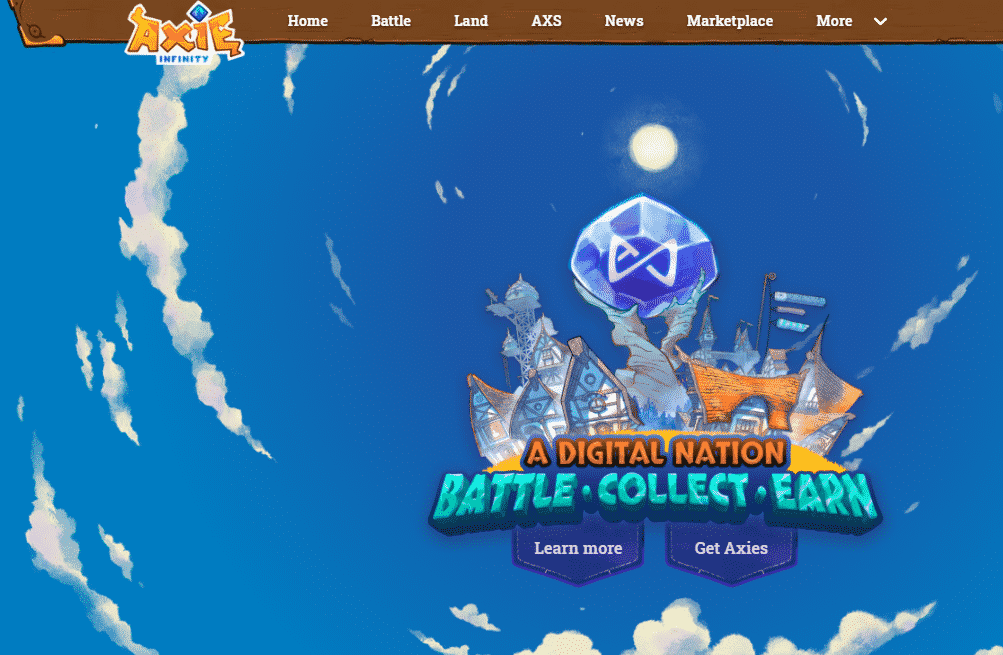 Smooth Love Potion is the peculiarly-named utility token for Axie Infinity, one of the most prominent metaverses and gaming-related crypto projects. This sector has recently become dominant within digital currencies, hence why SLP makes it onto this list.
Launched in 2018, Axie Infinity is a play-to-earn blockchain-based battling game with influences from Tamagotchi and Pokemon. In the fictional world of Lunacia, players raise, battle, and trade unique creatures known as 'Axies' which gamers can turn into non-fungible tokens worth serious money.
Axie Infinity has another token called AXS (Axie Infinity Shards) used for governance purposes.
It is ranked higher on CoinMarketCap and priced more expensively. On the other hand, SLP is the token used as an earning currency for 'breeding' and trading the Axies. Currently, it is worth just under 10 cents and sits in the 405th position for most traded tokens.
How to buy SLP: You can get your 'smooth love potion' from numerous popular exchanges like OKX, Binance, Bybit, Bitfinex, Bitstamp, Crypto.com, Gate.io, and many others.
Ravencoin (RVN)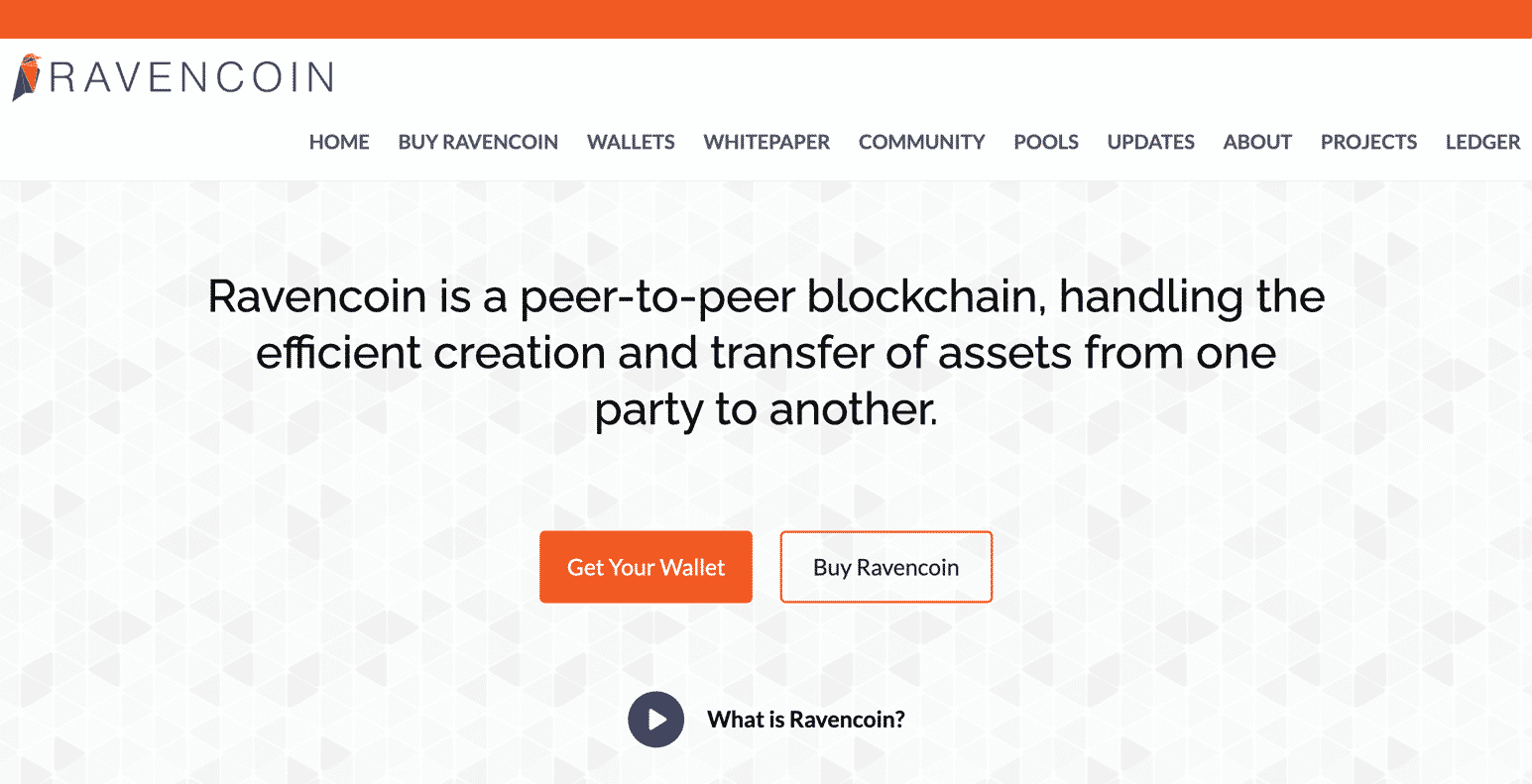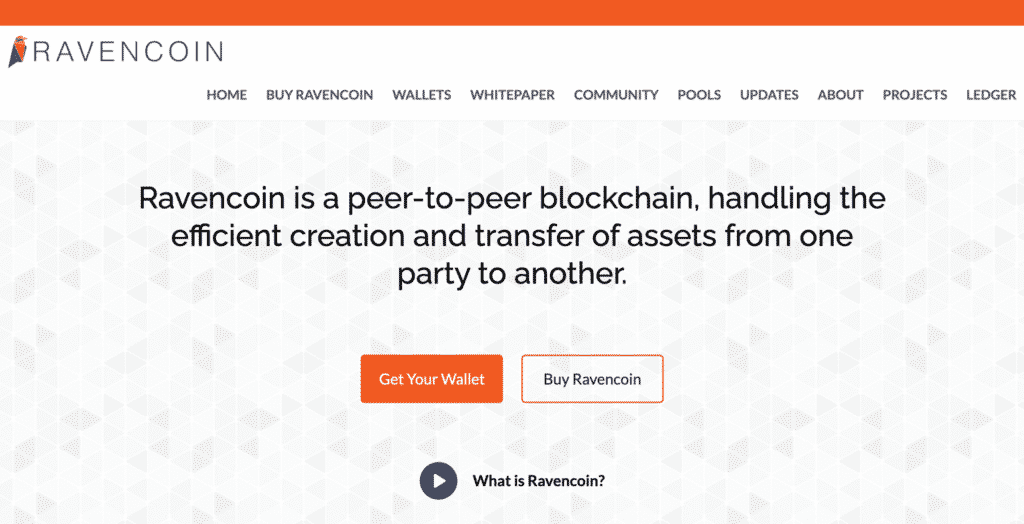 Ravencoin is a mining-based blockchain inspired by the ravens from Games of Thrones fictional world, Westeros, which are 'messengers who carry statements of truth.' More specifically, this project allows for the peer-to-peer transfer of tokens representing payment currencies, NFTs, virtual goods, shares, etc.
Ravencoin was founded by Joel Weight, Tron Black, and Bruce Fenton in 2017, borrowing several elements from Bitcoin. Firstly, the blockchain uses the same codebase and, like its predecessor, has a fixed supply of 21 million tokens.
Presently, about 10.47 billion (or 50%) are in circulation. Deflationary tokenomics are a big plus when buying or investing in any coin. Moreover, many mining experts consider Ravencoin one of the best coins to mine. RVN costs $0.05 and is #117 on CoinMarketCap rankings.
How to buy RVN: RVN is available for purchase at your 'usual suspect' exchanges such as Binance, Bybit, Gate.io, OKX, Huobi, and the like.
NEM (XEM)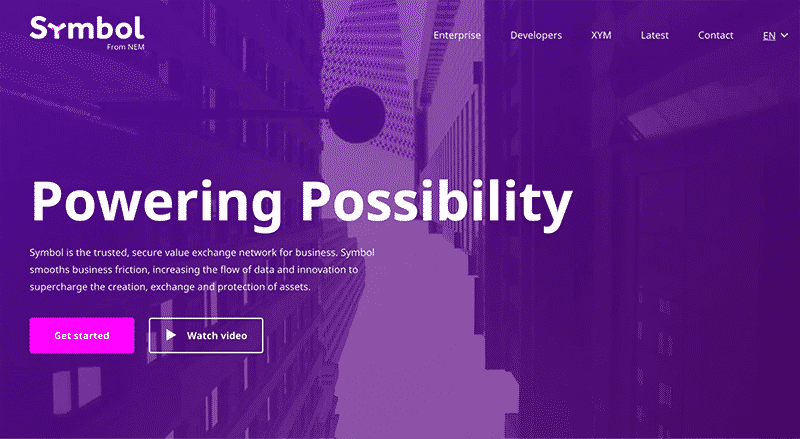 The New Economy Movement or NEM is a blockchain that's been around since March 2015. It is presently #87 on CoinMarketCap standings with a price of 9 cents. Interestingly, NEM was conceptualized by several pseudonymous developers from the Bitcointalk.org forum.
It is the first to introduce a consensus mechanism called proof-of-importance which borrows the idea of staking but considers how often users interact with the network and their reputation.
NEM has been described as a 'smart asset blockchain' permitting the creation of crypto-based applications and the transfer of digital assets like files, contracts, and tokens across different blockchains.
NEM's two flagship blockchains are NIS1 and Symbol, the latter of which was released in March 2021. Interestingly, the 9 billion max supply of XEM has already been reached, meaning this has a higher chance of being more valuable as the years pass.
How to buy NEM: You can buy NEM from exchanges like Gate.io, Binance, Bybit, Poloniex, OKX, KuCoin, etc.
Curtain thoughts
As they say, the early bird catches the worm. Most coins worth less than 10 cents are classified as medium-capped coins (market cap figures between $1 billion to $10 billion).
While experts consider these the highest risk, they can yield incredible returns that other more established cryptocurrencies can't.
Therefore, if your risk tolerance is more than conservative, having any of these coins as a small part of your crypto portfolio wouldn't hurt.