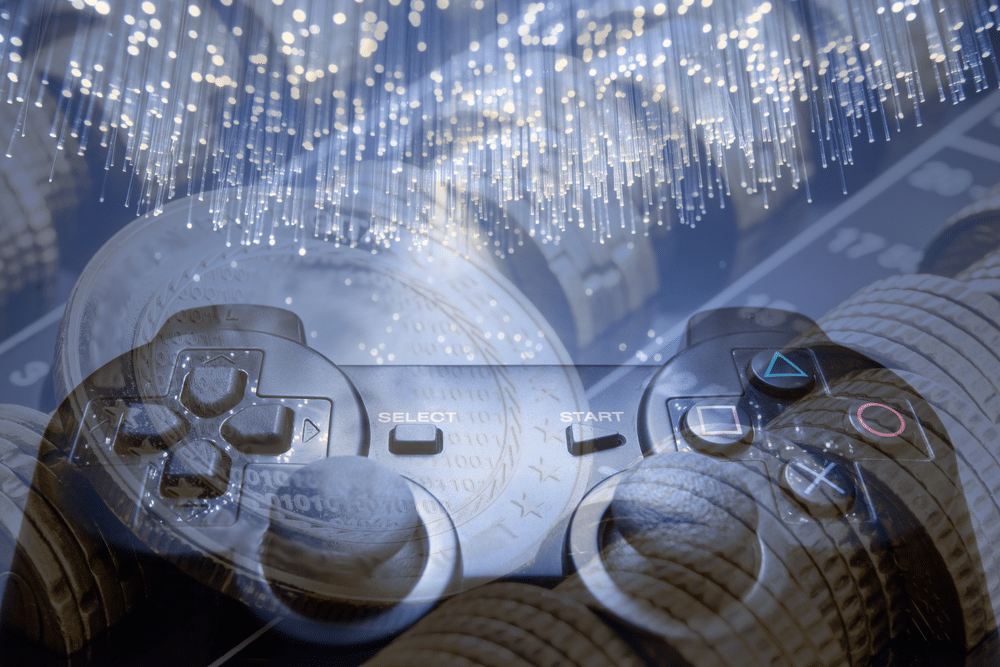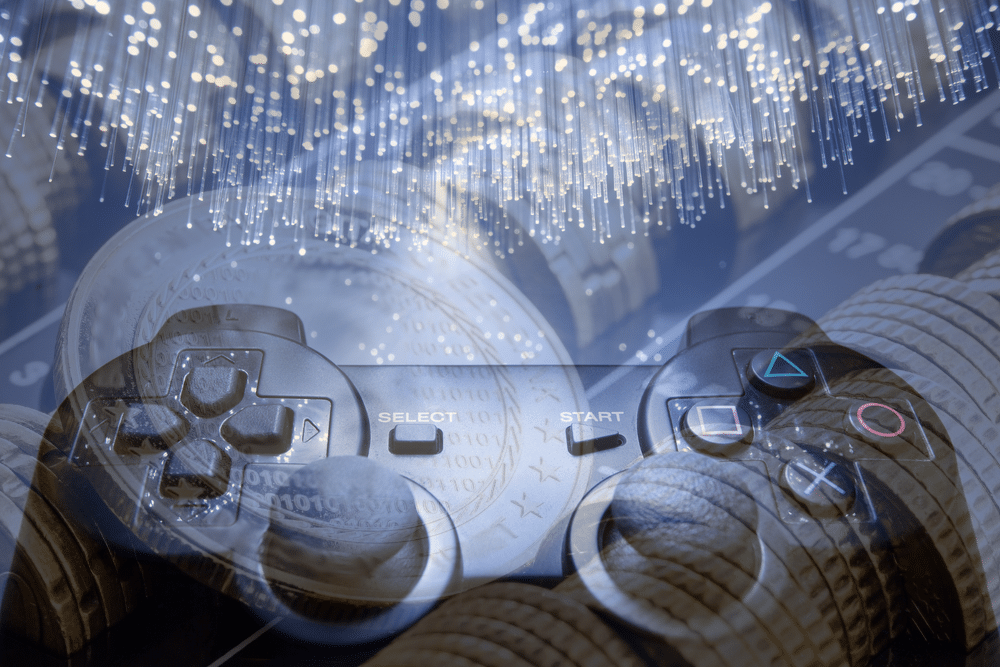 The combination of gaming and cryptocurrencies was inevitable. Gaming has grown substantially in the last decade to the point of many intriguing professional careers coming out of the activity. On the other hand, cryptocurrencies have also exploded in parallel within a similar span.
Crypto is continually disrupting many industries, one of which is gaming. The future of gaming looks exciting with the prospect of greater tokenization. Hence, this article will observe the best gaming coins for 2021 and what makes them prominent in this respective niche.
Gaming and cryptocurrencies: how the relationship started
We can trace the genesis of cryptocurrencies in gaming to CryptoKitties, a video where players trade, breed, and collect unique virtual cats. This project was launched in late 2017 and is credited as one of the primary catalysts for the NFT (non-fungible token) boom that came a few years later.
According to nonfungible.com, gaming accounts for at least three-quarters of the entire NFT industry, a staggering statistic. Many of the coins on this list all form part of the NFT market.
A booming trend in the recent history of gaming has been unique or rare in-game collectibles created by game designers which players can buy and trade within a virtual world, as we've just exemplified with CryptoKitties.
Programmers have realized the potential for tokenizing special in-game items, unlocking one-of-a-kind characters, and more using cryptocurrencies. Hopefully, this will reduce the high fees and prevalence of gamers selling such things unofficially in so-called dark markets, diminishing their profits.
Moreover, trading in BTC and other cryptocurrencies is less cumbersome than using fiat currencies. Overall, we are already seeing innovative methods of how producers are combining crypto technology with gaming.
List of best gaming coins for 2021
Now that we've covered a bit about gaming in cryptocurrencies, let's look at the four most influential gaming coins for 2021. All statistical data was taken at the time of writing from CryptoSlate.
Axie Infinity (AXS)
Axie Infinity is presently the gaming coin with the largest market cap, sitting at an impressive $900 million. The project recently hit its all-time high price of $29 in July 2021 but is now around $14. It ranks 65th overall in the most exchanged cryptocurrencies.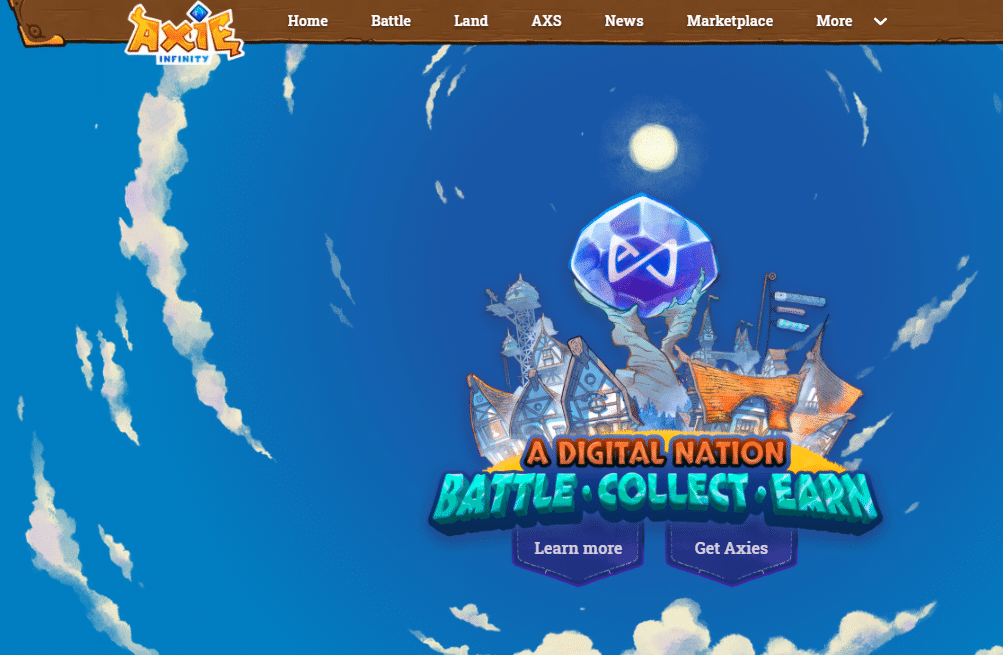 Axie Infinity is an NFT-based single and multiplayer battling game where gamers can collect, raise trade, and battle creatures referred to as 'axies' that resemble something similar to Pokemon with different battling capabilities.
These are tokenized into NFTs purchasable using AXS, an ERC20, or an Ethereum-based token. AXS' maximum supply is 270 million, with about 60.9 million currently in circulation. Axies come in intriguing forms consisting of more than 500 various body parts taken from beasts, birds, bugs, plants, reptiles, and more.
These belong to certain classes which determine their value, namely common, rare, ultra-rare, and legendary. The project was developed in 2018 by the Vietnamese game developer, Sky Mavis, co-created by Aleksander Larsen and Trung Nguyen.
Decentraland (MANA)
The gaming project with the second-largest market capitalization (about $872 million) is Decentraland. Decentraland is an intriguing Ethereum-guided 3D virtual reality platform for designing beautiful scenes, structures, and other immersive experiences.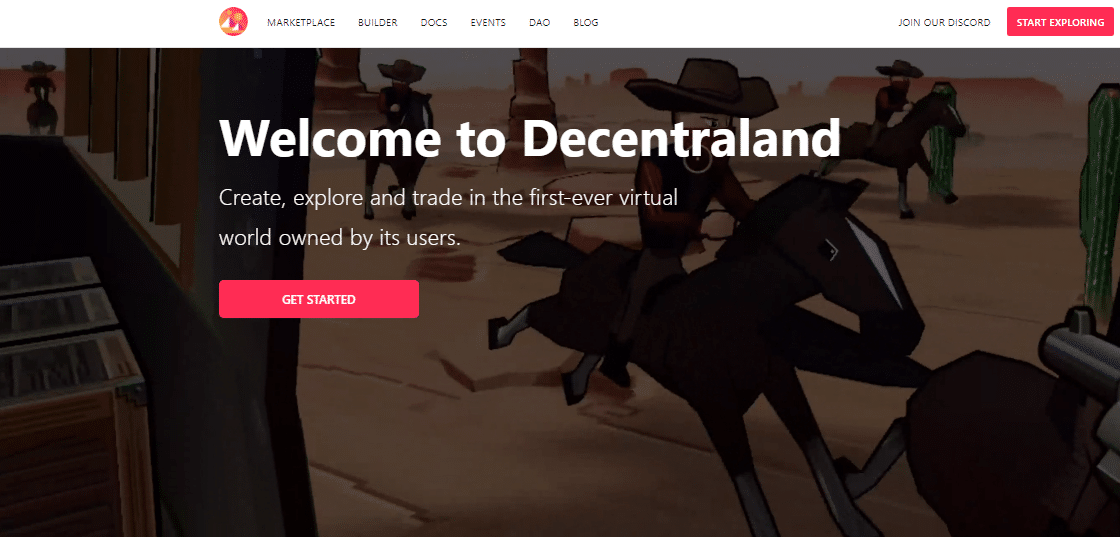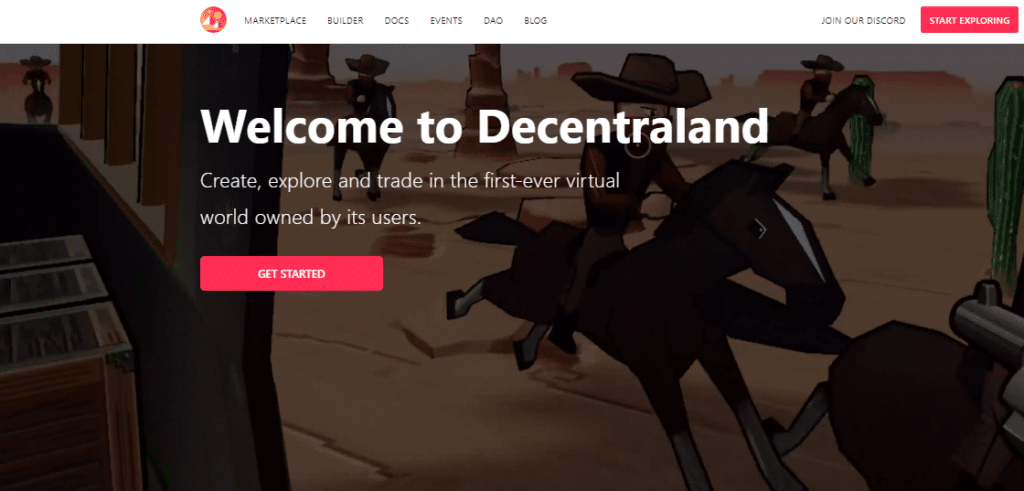 More specifically, users buy plots of land which they build, navigate, and monetize. These plots can range from villages, mazes to even outer space.
Two tokens exist on Decentraland, MANA, and LAND, both of which use Ethereum's ERC-20 and ERC-721 issuing standards, respectively. Users have to own MANA first before buying LAND coins, the latter of which is essentially a non-fungible token representing a unique plot of land.
Decentraland ranks 70th overall in the most traded coins, reaching an all-time high of $1.60 in May 2021. However, it is now trading at roughly $0.51. About 1.6 billion MANA are in circulation, with a maximum supply of approximately 2 194 164 427.
Decentraland was initially launched in August 2017 in the beta phase by Esteban Ordano and Ariel Meilich; it was later released to the public in February 2020.
Enjin Coin (ENJ)
Enjin or Enjin Coin is a social gaming network where gamers can produce websites, clans, create and moderate forums, and sell virtual items. The project was developed by the Singaporean video game technology company of the same name, which was initially founded in 2009.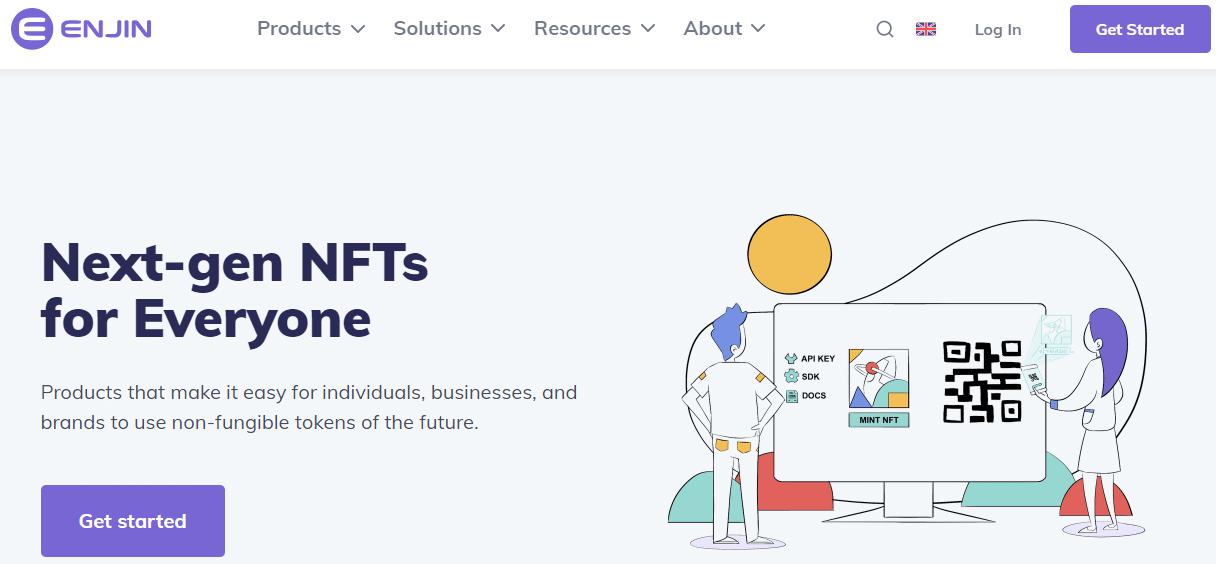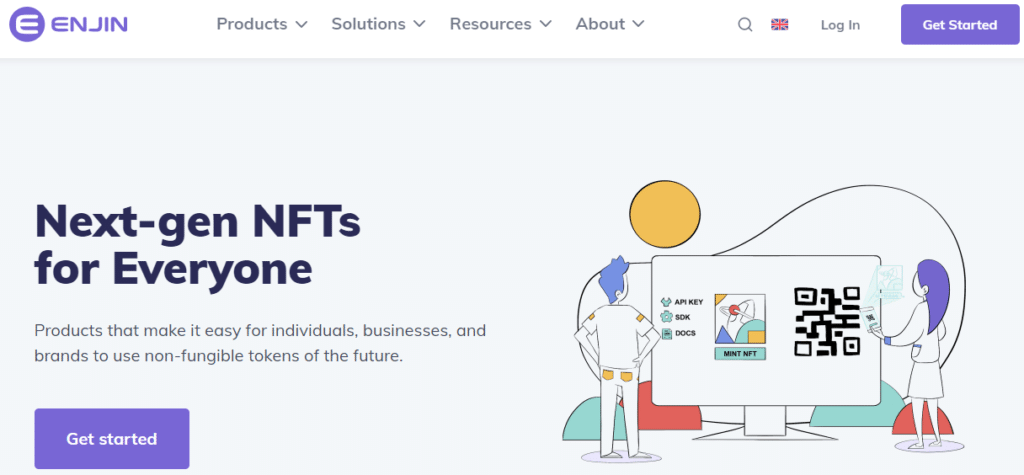 Traders purchase ENJ, an ERC20-token, to buy the digital assets on the platform. After several innovative gaming projects throughout the years, Enjin announced the Enjin Coin in June 2017; it publicly launched in June 2018.
Enjin ranks third in the largest gaming-related project and 72nd in most traded cryptocurrencies overall, with a market cap of approximately $830 million. It hit an all-time value of $3.94 in April 2021 but has dipped back to a price of $1.11.
About 83% or 834 million ENJ tokens are on the market, with a maximum supply of 1 billion.
Flow (FLOW)
Flow is a decentralized blockchain behind the invention of CryptoKitties, one of the first officially recognized NFT projects. Developed by the Canadian-based blockchain game developer Dapper Labs, Flow builds 'fun and games on the blockchain,' boasting a suite of game-related applications and digital assets.


Unlike all the other coins mentioned already, FLOW does not rely on Ethereum. The FLOW token essentially powers the economy within FLOW, acting primarily as a payment method for all its related services, along with earning rewards, paying fees, and partaking in governance decisions.
FLOW is a deflationary coin with a fixed supply of 1 365 946, with about 50.9 million or 4% in distribution. With an impressive market cap of around $680 million, FLOW is the fourth-most used gaming coin and the 81st most traded cryptocurrency generally.
While it is currently valued at about $13.25, it peaked at $42 in April 2021, thanks to the popularity of NFTs.
Final word
Although the gaming sector only represents less than 1% of all coins, it's still an interesting industry and proves cryptocurrencies are anything but one-dimensional.
Hopefully, we'll begin to see other more prominent game-developing corporations like Electronic Arts, Ubisoft, and Activision begin to integrate unique tokens with the gaming industry for further business opportunities and more enjoyable gaming experiences.