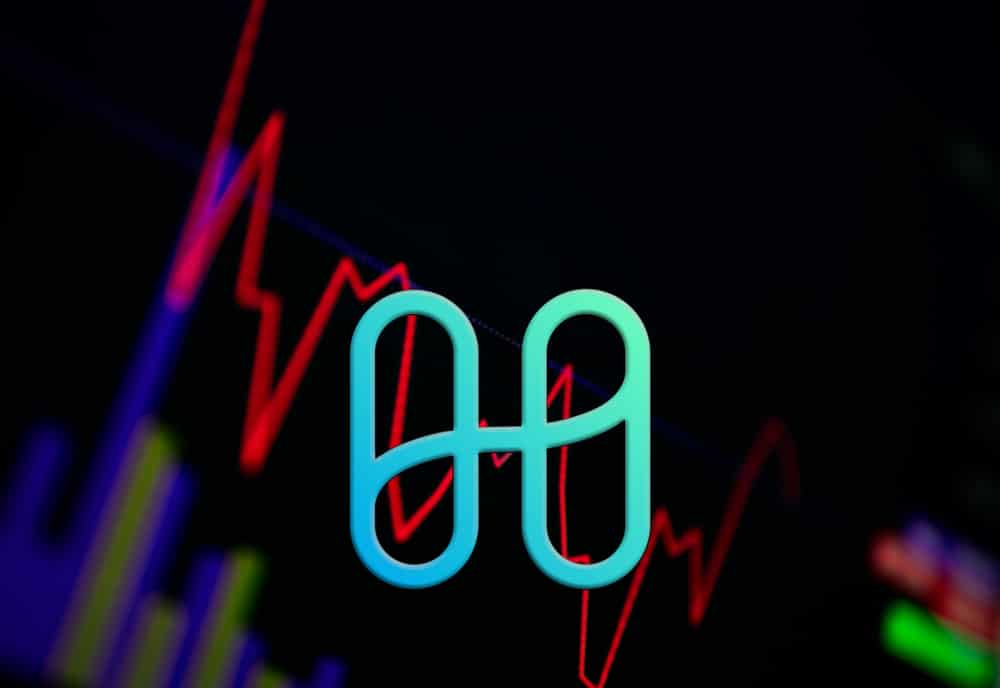 It runs on the Effective Proof-of-Stake (EPoS)protocol.
Harmony is built to enhance the use and creation of DApps.
The Harmony (ONE) coin has risen by about 93% since August 31st,2021.
What is Harmony (ONE) Coin?
Harmony provides the world with a safe and scalable blockchain ecosystem, which is essential to support the emerging decentralized economy. They accomplish this through their development of both the protocol and network required.
The platform claims that its mainnet is capable of running Ethereum apps with transaction completion times of only 2 seconds and costs that are 100 times lower than those of the Ethereum blockchain itself. The platform also provides connections to a number of layer-one protocols such as BSC and Ethereum.
Using Harmony, creators may engage with their audience in the community and build a following. In addition, Harmony's bridges provide interlinkage between different Proof of Work and Proof of Stake chains. Harmony is also compatible to Ethereum to the extent that Ethereum wallets can seamlessly operate on Harmony even without altering its codes
The ONE token is Harmony's governance token and it is utilized for management, transaction charges within the network and also to facilitate staking. As of the time of writing, there are about 10.5 billion tokens in circulation out of a total supply of 13.1 billion.
Is ONE coin a good investment?
According to CoinMarketCap, ONE prices are up 4,137% YTD and 14,452% higher than the all-time-low prices recorded in March 2020. The asset is currently 20.1% below its all-time high recorded on September 13th. These swings are typical of crypto assets, which means that inasmuch as ONE is worth investing in, you should exercise caution while at it.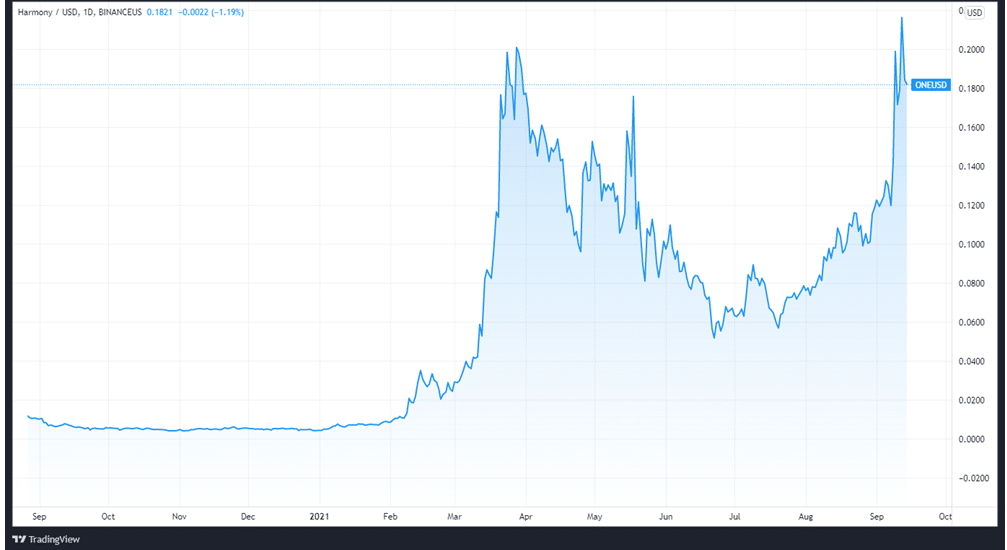 Crypto technical analysis for ONE coin
Best case scenario: 
After trading sideways within a narrow range of between $0.08-$0.12 between May and August, ONE price has in the past two weeks broken that resistance and is up 93% from their price on August 31st.
As of the time of writing, ONEUSD has lost about 5% of its value in the last 24 hours. However, with the RSI at 62, there is a strong possibility of continued bullish control. In that case, the price could rise to the first resistance at $0.199, beyond which it could go as high as $0.256.
Worst case scenario: 
In the past 5 days the RSI has fallen from 80 to the current 62, pointing to a possibly weakening market momentum. If the bears win control, the price could spiral down to the first support at $0.172 and further losses could pull it down to $0.120.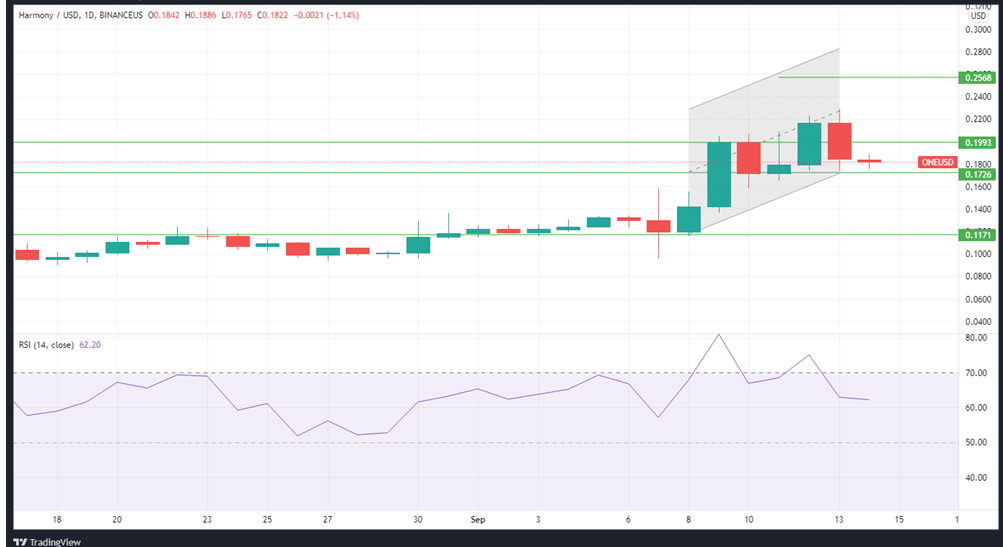 Should I invest in ONE Coin today?
Harmony is definitely worth investing in. By facilitating fast processing speeds, Harmony is likely to cut their niche, especially in the DApps segment. Faster speeds and lower transaction costs are likely to endear the platform to many projects.
In terms of return on investment, ONE prices have risen steadily, gaining about 92% in the course of two weeks to rise from $0.095 and trade at $0.1822 as of the time of writing. If you had invested $100 in ONE at the beginning of the year (January 1st), your investment would have been worth $4, 235, considering that ONE was worth 0.0043 at the time
Will ONE coin price hit $1 in one year?
In the past 6 months, ONE coin has averaged a growth rate of 35% per month. The period from April to September is especially a good measure because it represents three months of bullishness and three of bearishness. If ONE coin maintains a 35% monthly growth rate, it could rise to $0.26 in the next year.
What is the ONE coin price prediction for 2025?
Working with a monthly growth rate of 35% over the next 4 years, ONE price could rise to $0.72 by September 2025. That price would be 133% higher than the current price. However, due to the volatile nature of cryptos, the price could potentially be lower or higher than that.
The best way to buy ONE coin
Harmony (ONE) tokens can be purchased from the following exchanges:  Binance, Huobi Global, Hotbit, HitBTC and CoinDCX.