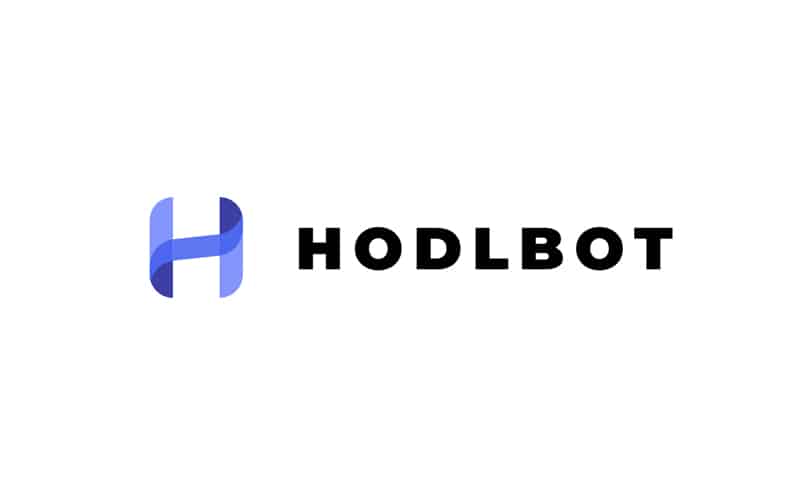 HodlBot is a customized automatic portfolio management tool that trades 24/7 on autopilot. Traders can create portfolios or indexes and backtest historical data. Through API keys, traders can connect it with various exchanges like Binance, Kraken, Kucoin, and Bittrex. This review explores the key advantages, profitability, security measures, and other characteristics to see if the service can be beneficial for long and short-term investors.
Quick summary
The features of HodlBot include:
It provides backtesting for any coin to check its past performance.
The bot automatically rebalances the portfolio when the market changes.
Traders can customize their bots according to their preferences.
The platform provides 24/7 customer support.
HodlBot: pros and cons
| | |
| --- | --- |
| Pros | Cons |
| It has affordable pricing plans | It is only compatible with four cryptocurrency exchanges |
| The platform has a user-friendly interface | There is a lack of customer reviews |
| | They provide no money-back guarantee |
What is HodlBot?
HodltBot is a crypto trading bot that trades cryptocurrency on autopilot and requires 200$ as an initial deposit to start trading. The platform is not clear about the strategies it uses in the crypto market, which raises a red flag about the system's functioning.
| | |
| --- | --- |
| Price: | $3/$6/$14 per month |
| Withdrawal fees: | No fees |
| Deposit option: | N/A |
| Supported countries: | N/A |
| Supported exchanges: | Binance, Bittrex, Kucoin, Kraken |
| Free trial period: | First 7 days |
| Multiple currency support: | Yes |
How does it work?
Hodlbot indexes the cryptocurrency market automatically. Users can select a game plan in which they can switch portfolios into stable currencies during a downward trend. The website mentions that the bot employs dollar-cost averaging to reduce the average entrance price. It fails to describe the system's operation and trading strategy, demonstrating incompetence.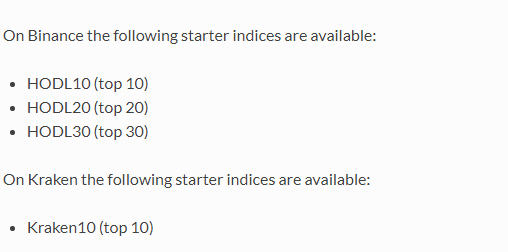 Pricing and fees
HodlBot offers three different monthly subscription plans according to the portfolio size. It starts from $3, and the maximum price is $14 a month. The platform has no extra fees or commissions and offers a 7-day free trial period. There is no refund policy.
Privacy and security
HodlBot programmatically executes trades on crypto exchanges using its API keys. They do not have withdrawal permission, and the user data is encrypted with HMAC SHA-256. The system is designed to shut down in case of suspicious activity.
Reliability
HodlBot provides no assurances or claims concerning the profitability of its service. There are no backtesting records present on the website from where we can analyze the bots' performance. The platform claims to have over 10K users and $50 million in trading volume.
How to start trading using HodlBot?
Traders must have $200 in their exchange account before using HodlBot. If they meet these conditions, they can proceed to build up their bots as follows:
Connect your exchange and API keys
Select a trading strategy
Set the bot's parameters
Start the bot
Who is HodlBot suitable for?
HodlBot is suitable for traders who want to index the market. It allows the investor to create their own index and portfolio. Beginners may find it hard to start trading with this bot due to the lack of proper documentation that can help them learn about the system.
HodlBot support
This bot has a presence in the Telegram and Twitter communities. You can email the developers for queries.
HodlBot community
HodlBot has an unclaimed profile on the trusted third-party website TrustPilot with a rating of 3.2/5. There is only one review where a user wrote that it does not rebalance as promised. A community of traders is present on Telegram with 1202 members.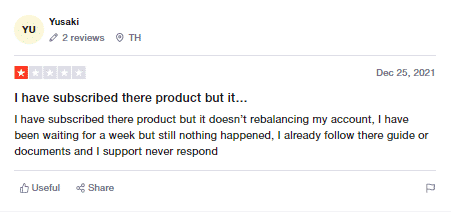 The Review
Hodlbot fails to explain the trading methods and strategies of the bots. There are no customer reviews on a trusted platform, making the investment a bit unreliable. It does not have the same features on different exchanges, e.g., Kraken does not support short and futures trading. The pricing plans are affordable, however, the minimum deposit required to start trading is $200.
Review Breakdown
User Interface:

0%

Ease:

0%

Price:

0%

Features:

0%

Support:

0%