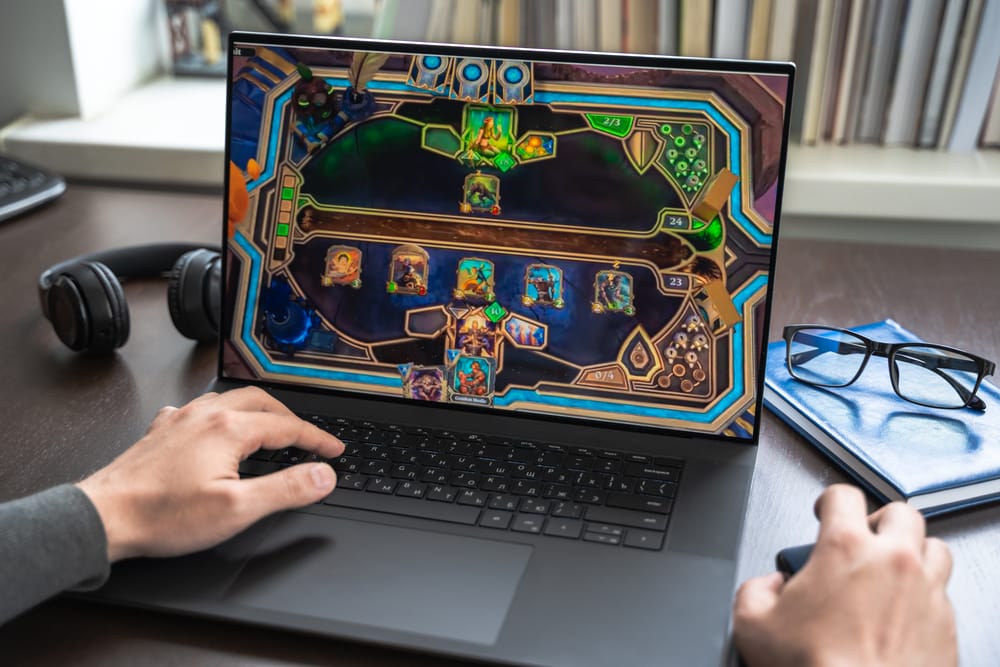 Play-to-earn games enable users to farm or acquire cryptocurrency and NFTs in and these can then be sold on exchange platforms for other cryptos or fiat currencies. By playing the game frequently, each participant will be able to obtain additional items or tokens that they may sell in order to create money.
Blockchain helps to construct successful digital markets to ensure that these products are collectible. These digital collectibles cannot be replicated thanks to blockchain technology and non-fungible tokens (NFTs). As a result, the idea of digital scarcity was born. Your NFTs or crypto must be deposited into an NFT marketplace or exchange before you may withdraw.
How play-to-earn games operate
Depending on the game, new players will have varying prerequisites. To begin with, you'll need a crypto wallet in which to store your cryptocurrency and link it to your account with the game.
An initial investment in the game, such as the creation of characters or the purchase of in-game objects, may also be required in order to play. The cost of entering the digital crypto-economy is often rather high. Axie Infinity, for example, demands an upfront expenditure of roughly $600 to obtain three Axies.
Play-to-earn is a system that allows gamers to earn cryptocurrency just by playing. Staking, farming, or creating tradable NFT goods are the most common ways to gain rewards in most games, regardless of the mechanics. Most of the money is earned in the form of in-game cryptocurrency that can then be exchanged for fiat currencies.
Trading in-game NFTs is another option to make money. In the game, each NFT might represent a different kind of collectible, such as a character or object. These can be entirely visual or have a functional role in the game, depending on the developer's vision.
Staking is a third way to make money using play-to-earn games. Locking up NFTs or cryptocurrencies in a smart contract earns prizes in some NFT games. Significant initial deposits, on the other hand, are required to gain large staking payouts.
What are the best games to play?
Axie Infinity
Axie Infinity was created to make learning about cryptocurrency more enjoyable. Axies are virtual creatures that you may gather, combat, and employ to earn tokens in this play-to-earn game. It is built on the Ethereum blockchain, which makes it have a larger pool of users. In this game, you will earn a Smooth Love Potion (SLP) as a reward after each game or mission. The SLP is the platform's ERC-20 utility money.
Splinterlands
It's a card trading game where players may earn cryptocurrency by completing certain in-game objectives, such as player-versus-player matches. Players can acquire NFT-based digital cards, which are tradable as part of the game's mechanics.
The in-game currency of Splinterlands is called Dark Energy Crystals (DEC), and it is used to reward players for completing objectives, winning tournaments, and competing in ranked fights.
Enjin coin
Enjin is a tool for creating and managing NFTs. It's compatible with a variety of gaming platforms and lets you use or sell items across them. It used to be that you had to give up an item that you had purchased for a certain gaming platform if the game shut down or you had to quit playing. With NFTs, you now possess the item, regardless of what occurs in the game. And this is made possible through Enjin.
Alien Worlds
There are seven separate planets in the metaverse of Alien Worlds, each with its own unique economy driven by the game's native Trillium (TLM) game tokens. Alien Worlds is a game based on NFT.
In virtual worlds, NFTs let users possess and trade any item that they can locate, regardless of its value. As a result, players are free to purchase and build NFTs as they see fit. TLM mining, competition with other players, or just completing in-game tasks are all options available to users.
TLM players may also become planetary councilors by staking their assets on one or more planets under the game's DeFi features.
The Sandbox
Player-created land pieces make up the 166 thousand land parcels in The Sandbox virtual environment. NFTS on the Ethereum blockchain represents land plots that may be used for anything the landowners choose, including games, virtual galleries, and other creative endeavors.
Sandbox has additional options for customization and a greater emphasis on NFT development. NFTs and games can be created by users for play or trading. Everyone may develop a game, design stylish characters, or complete objectives to win SAND tokens in The Sandbox.
Decentraland (MANA)
Decentraland is a 3D virtual reality world open for exploration. An internet browser is all you need to explore. This virtual environment may be explored as a guest without the requirement to have any cryptocurrencies.
MANA tokens may be used to purchase land, which players can then develop. People may utilize the game's capabilities to design their own environments and pieces of art.
In summary
The top NFT games that allow gamers to make money are unmatched in terms of relevancy. Because NFT games provide both entertainment and a solid source of revenue, many people find them to be lucrative. Because of this, their integrated blockchain aspects are among the best ways to prove their identity. However, you should be aware that there is a possibility that you might also lose money, as cryptocurrencies are volatile.