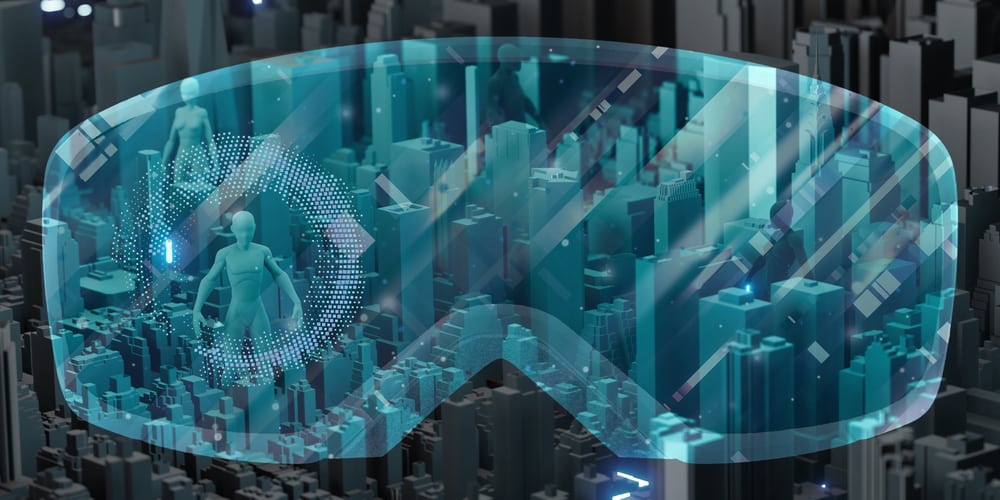 Just recently, Facebook changed its name to Meta, in line with its commitment to the metaverse space. For most people, this is the first they hear of the metaverse concept, so it may seem like a relatively new phenomenon. However, the truth is that it has been around for a while, and most of us have been using it without even realizing it.
What is the metaverse?
There are several descriptions of the metaverse currently being floated around. Facebook CEO Mark Zuckerberg labeled it the internet's next version. The head of his company's VR division, Andrew Bosworth, believes it provides a virtual space where users can interact with each other in 3D, even when they're thousands of miles apart.
Basically, the metaverse is a digital space consisting of virtual reality (VR), augmented reality (AR), and mixed reality. On it, users get to view simulations in 3D, which may either be strictly virtual or a mixture of their actual environment and some virtual 3D additions. Essentially, users get to live in and interact with other users in the metaverse.
The metaverse has been in existence for several years now, mostly in the form of games, applications, and virtual locations. However, it has not really achieved its full potential in terms of scale. Before the decade ends, it is possible that we will see much more of the metaverse in almost every aspect of life.
Virtual reality
This is a section of the metaverse that most of us are familiar with. It entails using a device, usually a VR headset, that allows you to see a virtual environment in 3D. This is commonly used to watch movies or play VR games.
For instance, with just under $300, you can secure yourself an Oculus Quest 2 headset, which is rated the best VR headset in the market. Sony, the creators of the PlayStation, also have a VR headset in circulation, which allows users to play PlayStation games in 3D. This allows them to feel like a living, breathing part of the game.
In addition, some smartphones can be modified to have VR capabilities by installing some software onto them.
Augmented reality
Over the last few years, AR has increasingly gained popularity, primarily due to its ease of access. While VR requires the use of special headsets and software, AR allows you an immersive experience using the digital devices most of us currently possess. Using just your smartphone, you can access AR right on your screen.
A good example would be Pokemon Go, a mobile phone game that went viral a few years back. On it, users traveled the world hunting Pokemon monsters on their phones. To do this, all they had to do was capture their environment in 3D using their phone camera, and the game simulated Pokemon's virtual contents on top of their captured environment.
Another common example is Google Maps. Nowadays, it allows you to see your surroundings in 3D, with added virtual instructions to direct you.
Mixed reality
Essentially, this is a blend of AR and VR. On it, users can see their real-world and virtual worlds simultaneously using a headset. It combines the physical and the virtual onto the same space, allowing you to interact with both realms side by side.
Investing in metaverse stocks
Several companies have committed to investing in the metaverse space due to its promising growth potential. According to Bloomberg Intelligence, the metaverse market will be worth north of $800 billion in the next three years. Therefore, it is prudent to invest in metaverse stocks as early as now.
Fastly is one such company invested in the metaverse, whose stock's growth potential seems promising. It is concerned with providing an internet infrastructure to enable virtual reality offerings in real-time. Specifically, their goal is to reduce latency and data lag by introducing edge computing. Over the last quarter, Fastly's revenue grew 14%, after having been in existence for only a decade. Additionally, its shares are reasonably priced at approximately $125, so investors can still acquire them cheaply.
Nvidia is another company that's looking to benefit majorly from the evolution of the metaverse. They are concerned with artificial intelligence and the production of semiconductor high-speed computing chips. With processing speeds being at the forefront of the metaverse revolution and with their chips becoming the gold standard in high-speed computing, Nvidia is looking to make a killing from this metaverse space.
Other honorable mentions include Roblox, the video game company responsible for Fortnite, Meta, which was formerly Facebook, and Autodesk, famous for its AutoCAD software.
Investing in metaverse crypto
There are several crypto projects that are looking to explore the metaverse space. A common one is MANA, the official crypto coin of Decentraland. Decentraland is a virtual world that allows users to buy digital land and other in-game tokens.
SAND is another crypto coin used in The Sandbox, a virtual world where users can trade various digital assets. Sandbox is driven by NFTs, which allow users to create NFTs, trade them, or otherwise monetize their virtual gaming on the platform.
ATLAS is yet another crypto coin that is used on the Star Atlas platform. On this platform, users can create and trade NFTs for money. The platform itself is a science fiction game that allows players to collaborate with factions to build intergalactic civilizations and their economies.
Conclusion
The metaverse is not a new concept, despite what most people may think. It involves using virtual reality, augmented reality, and mixed reality to create a much more immersive experience for users. This way, users can interact physically despite being miles apart. The metaverse space shows promising growth potential, which investors should take advantage of as early as now. To invest in this space, you can buy stocks of companies such as Meta, Nvidia, and Fastly. Alternatively, you can invest in any one of the several crypto projects dedicated to this space, such as MANA, ATLAS, and SAND.