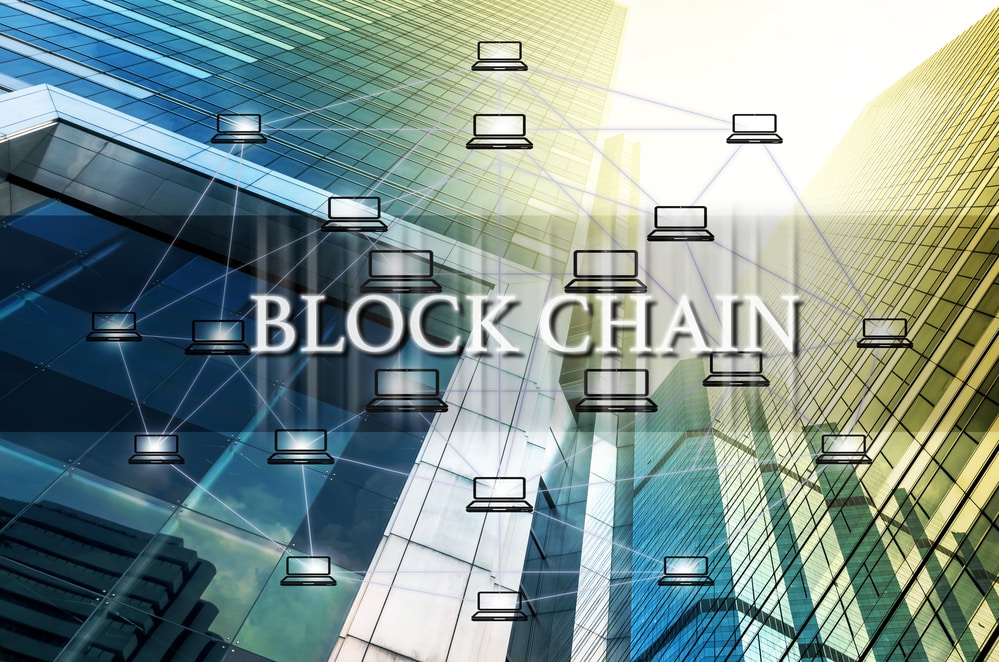 A blockchain is a log of transactions that is digitally coded and formatted as a ledger that is then replicated and distributed among a network of computer systems. Blockchains are becoming increasingly popular. The key components of each block in the chain are the record of each transaction carried out and the entities responsible for the transactions.
Each successive block carries an exact record of the previous block, which has to be authenticated to be genuine by the entire network, thus reinforcing the integrity of the system. In other words, if a single block in a single chain is altered, it will be readily clear that the chain has been tampered with.
The working mechanism of Google Doc can be used as an example to help you better grasp blockchain technology. Here, if you create a document and decide to share it with a selection of friends or colleagues at work, the document will be disseminated rather than copied or downloaded.
In the end, you have a document that is accessible to anyone with whom it is shared. Users may be located in geographically different locations, but they can all edit the document in real-time, and the document will keep track of who edited it, as well as how and when they did it.
Why is the "future" blockchain?
Information is the lifeblood of business, and the quicker it is transmitted without compromising its contents, the better. Blockchain is excellent for providing this information, as it delivers real-time, shareable, and fully transparent information recorded on an unchangeable database that is only accessible by allowed network users.
How do you use blockchain?
1. Cryptocurrency
Cryptocurrencies are undoubtedly the most widely known application of blockchain technology. As of the time of writing, the global cryptocurrency market is worth about $2 trillion. Today, there are over 100 known cryptocurrencies, with Bitcoin and Ethereum leading the pack in terms of market capitalization. All transactions involving cryptocurrencies are recorded on the blockchain, be they purchases, sales, or swaps.
2. Improved banking
Few people know this, but the blockchain is not restricted to cryptocurrencies alone but can also be used to record transactions involving fiat currency. A good example is the Ripple ecosystem, which is in its formative stages of integrating blockchain technology into the global banking sector. It is seen as a faster, cheaper, and more secure alternative to the SWIFT system. In addition, it is capable of securely operating outside normal banking hours.
3. Transfers of assets
It is possible to register and transfer ownership of other assets using blockchain technology as well. In 2021, NFT technology has taken the world by storm, growing into a multi-billion dollar business segment within a couple of months. NFTs are concerned with securing ownership of digital assets like images and videos. Beyond NFTs, blockchain has the potential to be used to process the ownership of real-world assets such as land title deeds and vehicle logbooks.
4. Smart contracts
Self-executing contracts, often known as "smart contracts," are another breakthrough brought about by blockchain technology. As soon as the required criteria are met, the digital contracts are automatically implemented.
The key elements of the blockchain ecosystem
Blocks
It is worth noting that each link is made up of many blocks, each of which contains three fundamental elements:
The block data.
The 32-bit integer is called the nonce. In order to construct a hash for each block, the nonce must be generated at random when the block is formed.
The hash number is a 256-bit tied to the nonce, and it has many zeros as a prefix
Whenever the very first block of a chain is formed, a nonce is used to compute the cryptographic hash associated with it.
Nodes
Decentralization is one of the essential concepts in blockchain technology. It ensures that the chain cannot be controlled by a single computer or entity. Rather, it is a digital ledger that is shared across the chain nodes. Nodes can be any type of technological equipment capable of keeping copies of a blockchain and compatible with the network.
Each node has its own copy of the blockchain, and the network must algorithmically approve a newly mined block for updating, trusting, and verifying the chain.
Risk exposure in blockchain technology
51% attacks
The basic concept of decentralization is built on the idea that a decentralized network is so diverse that it is technically impossible for a few nodes to control the entire system.
However, it has since emerged that with more miners joining hands to develop high-capacity mining rigs, it is theoretically possible that a few miners may one day control more than 50% of the network. This would compromise the blockchain ecosystem in question because it would mean that a few miners can control which transactions get validated and which ones don't. In addition, they could possibly initiate fraudulent transactions on that chain.
Blockchain's pros and cons
Pros
Higher accuracy of the transactions: As numerous nodes have to verify a blockchain transaction, this can reduce the inaccuracy. In case of a compromised node, the others will take note of it.
Elimination of third parties: As long as two entities agree to transact over a specific blockchain, they can confidently and securely carry out the transaction without involving a middleman. This eliminates unnecessary costs associated with things such as credit card charges and also saves time.
Highly secure: As highlighted above, the vastly decentralized nature of blockchain technology makes it almost impossible to alter transactions fraudulently. Doing so would mean going to thousands of widely dispersed nodes and altering them. This seems practically impossible.
Cons
Slower transaction speeds: Because blockchain transactions must be approved by a wider network, there is a limit to how quickly transactions can be processed in a given amount of time. As more transactions are carried out in a blockchain ecosystem, it takes longer to process due to congestion. A good example is a periodic inefficiency experienced in the Ethereum network.
Use in criminal and illegal acts: Due to the decentralized nature of blockchains, even governments haven't been able to control them. It is painstakingly difficult to track transactions in the blockchain ecosystem, including those used to fund illegal activities such as the drugs trade and terrorism.
Risky cryptographic keys: In instances where you have kept your assets in a digital wallet secured by a cryptographic key, you will lose them forever if you forget or lose the key.
In summary
Although the finer working mechanism of blockchain is incredibly sophisticated, the concept's operational concept is straightforward. Blockchain is disruptive and has shown high potential of being capable of changing the way we transact business, store data, and track transactions. Blockchain has redefined what a currency is and could even change how we vote. For all its strengths and weaknesses, it is time to embrace it.