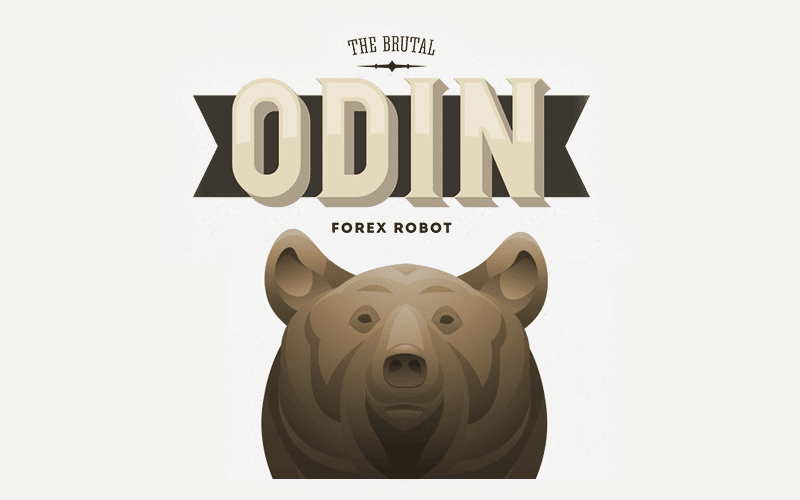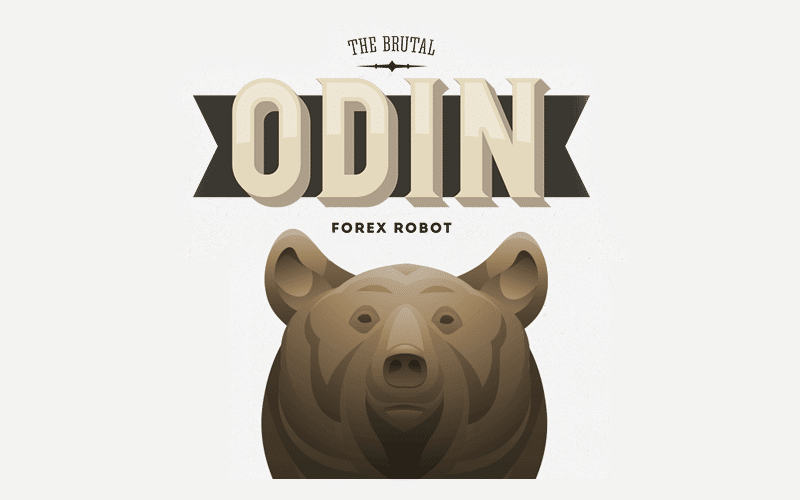 Odin Forex Robot called "the brutal" was created by a Forex Robot Trader. The company has a reputation for scammers. It includes a bear as a totem creature. The presentation is a scam because there is no useful information provided about settings, money-management, backtest reports, trading results.

We can see that the robot gained $184,634 for the last 30-days. It generated $156,322 in February. Over $395K has been made this year so far.
Is Investing in Odin Forex Robot a Good Decision?
Of course, no. The robot acts like a scam and has a horrible reputation without real account trading results.
Company Profile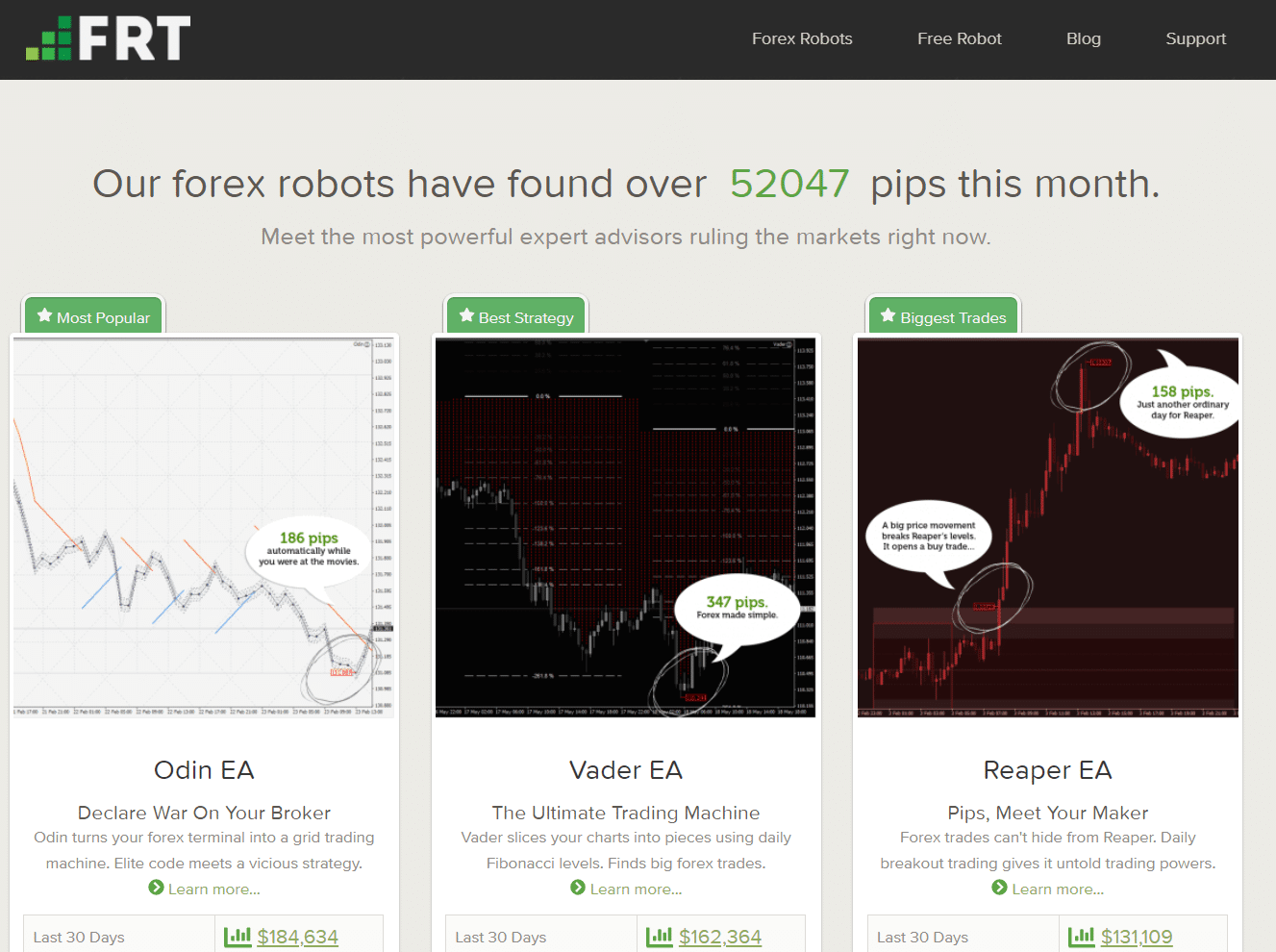 Can we trust the company that wrote that their EA had made $478,107 in the last 30 days? A company that makes half a million in 30 days doesn't need your $100 for a robot copy. The least it wants is to sell the EA.
Main Features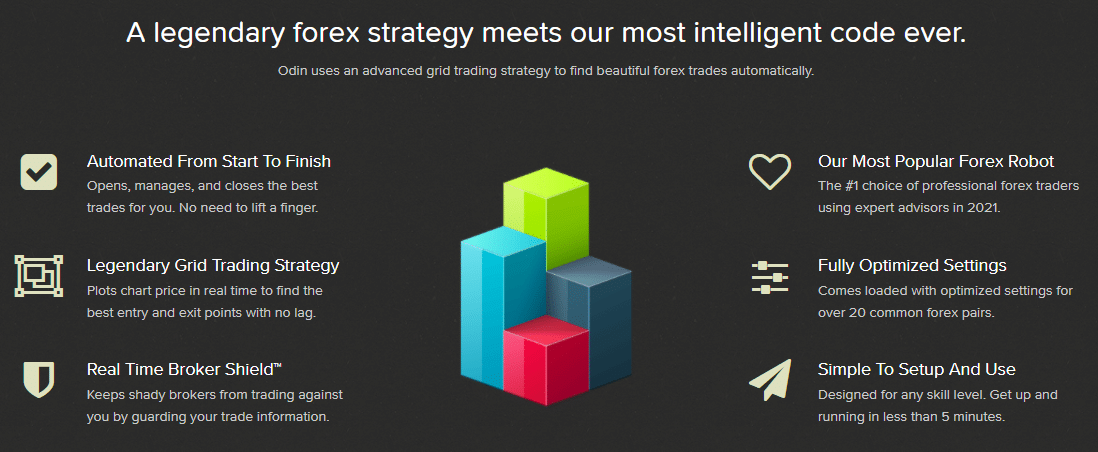 There is a short list of settings and features we can talk about:
The system trades completely automatically on the terminal.
The mains strategy is a Grid of orders.
The robot can trade the Trend or Price Action as the main strategies, based on which Grids of orders are opened. The developers didn't disclose this information.
There's broker protection that hides SL and TP of open trades from the broker's eyes.
In addition, we have protection from High Spreads and High Slippages.

We can see that the developers claimed Odin as the #1 choice of professionals, but this is a lie.
The system is customizable depending on what we want.
It works with over 20 currency pairs.
We don't know what currency pairs are picked.
The robot can be set on the account for several minutes without effort.
There's a user manual on the board.
It can be applied to Standard, Mini, and Micro accounts, as well as 4 and 5-digit accounts.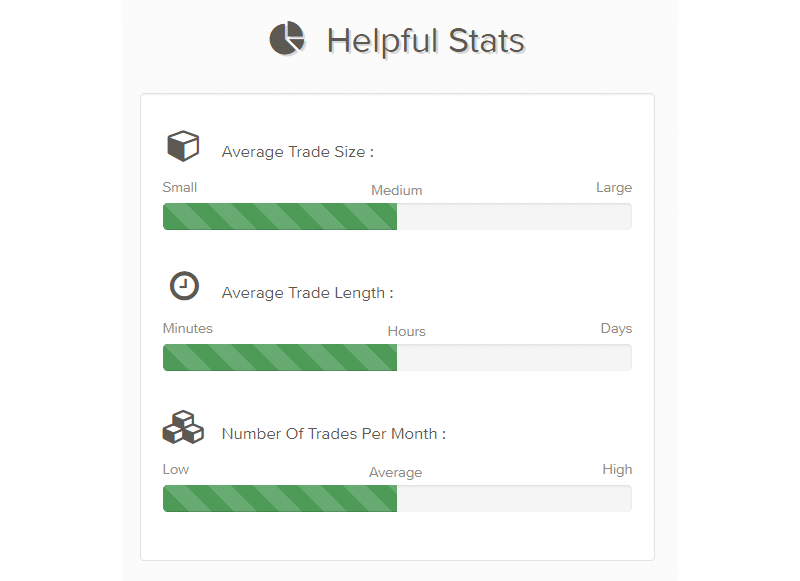 There's "Helpful Stats" published. These bars are just photoshopped and have no information behind them. They are not clickable. From it, we know that an Average Trade Size, Average Trade Length, and Trade Frequency are medium.
Price

When you read something like "Destroy Charts," it's a scam.
The Odin robot costs $129 instead of the original price of $199.
The developers avoided telling us about the package details.
Probably, we can rely on updates and upgrades.
We don't know how many licenses and for what type of accounts they provide.
There's no refund policy at all.
Verified Trading Results
We couldn't find any backtest report on the site. So, it should warn everyone who reads the presentation that this EA can be a scam.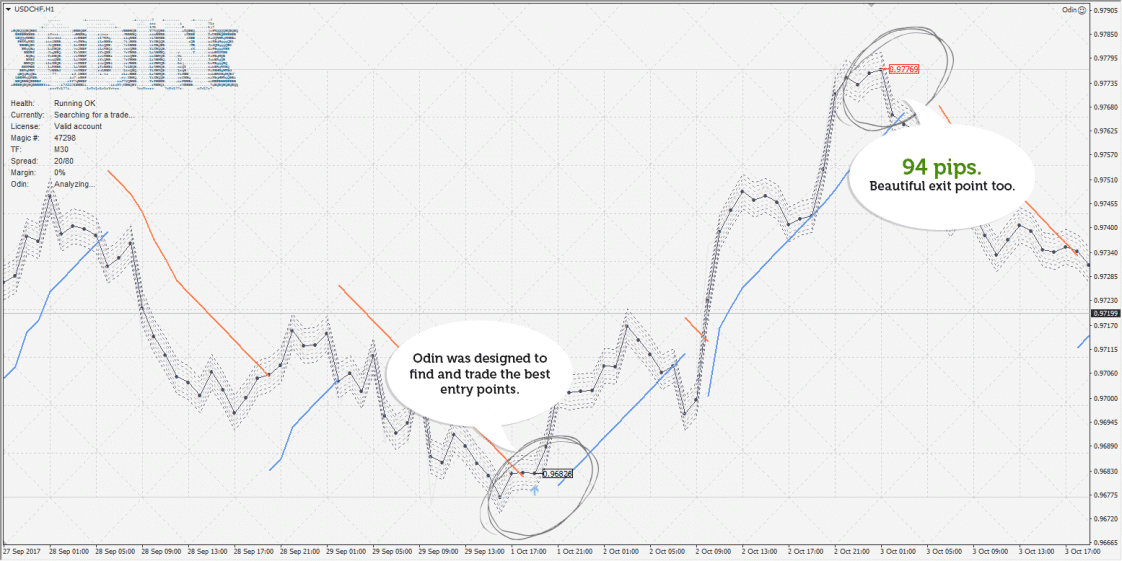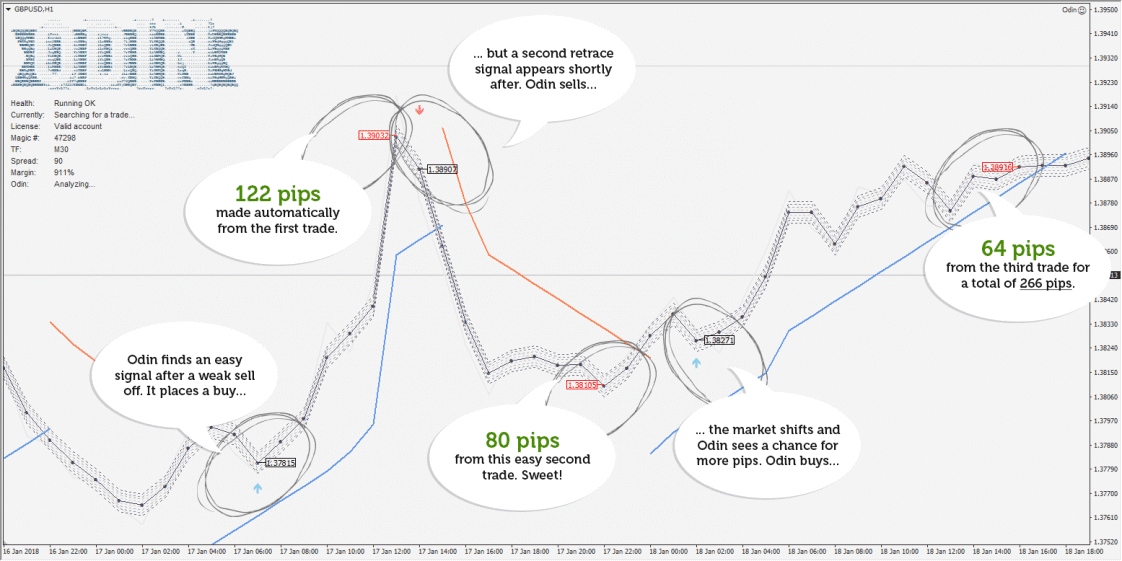 Everything on these screenshots looks great, but all of this is one big fake. We have only photoshopped charts where Odin "made" profits no one saw. As we can see in the top left corner, the system is set in the "analyzing" mode. So, it's not a trading one. Second, usually, terminal screenshots are provided with the bottom part of it where we can see open or closed orders.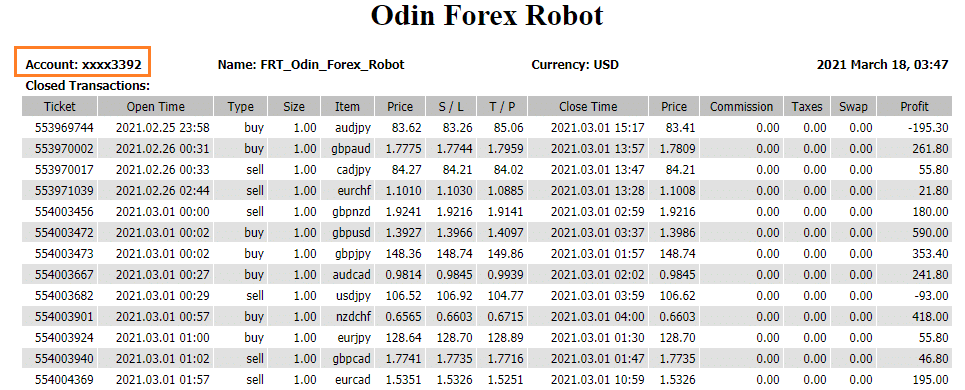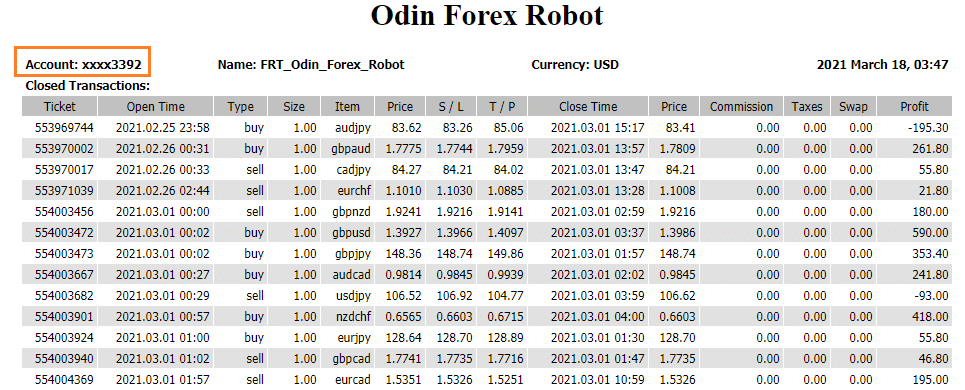 The March trading report they provide, even if it was real, has been formed from a demo account. The real accounts have more numbers in their names.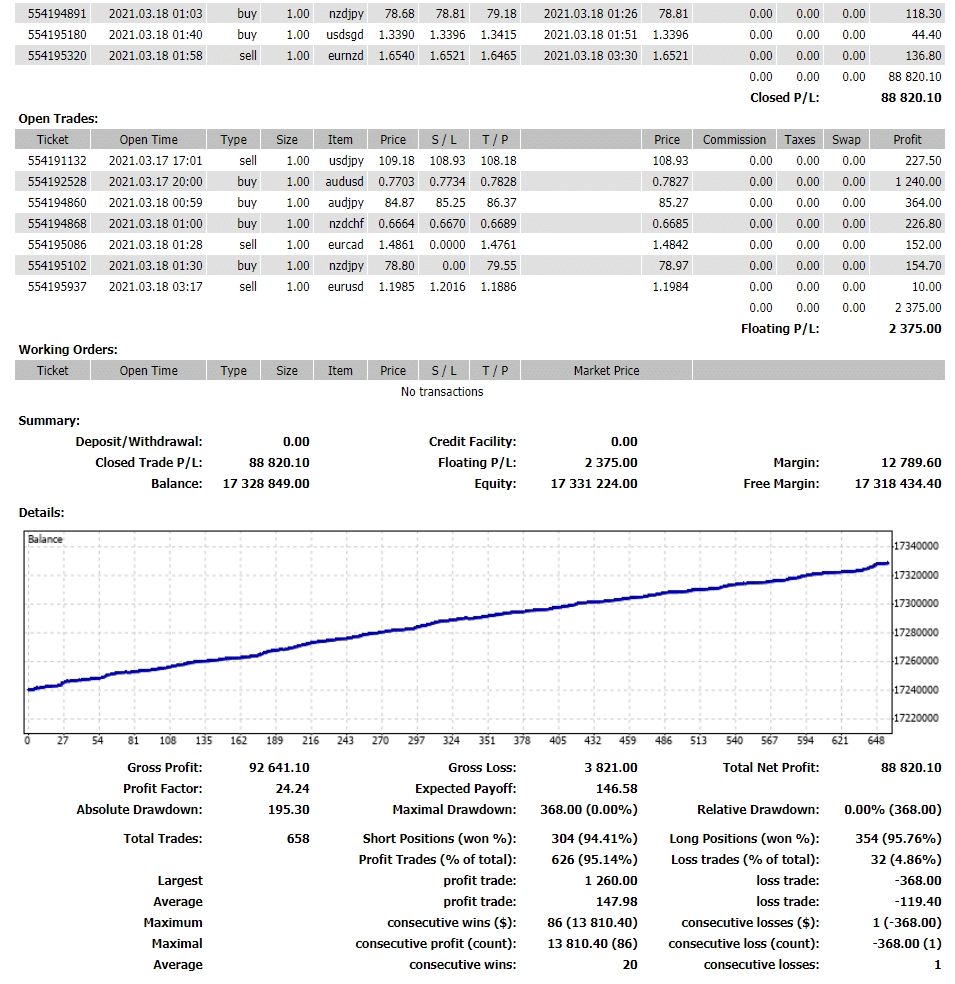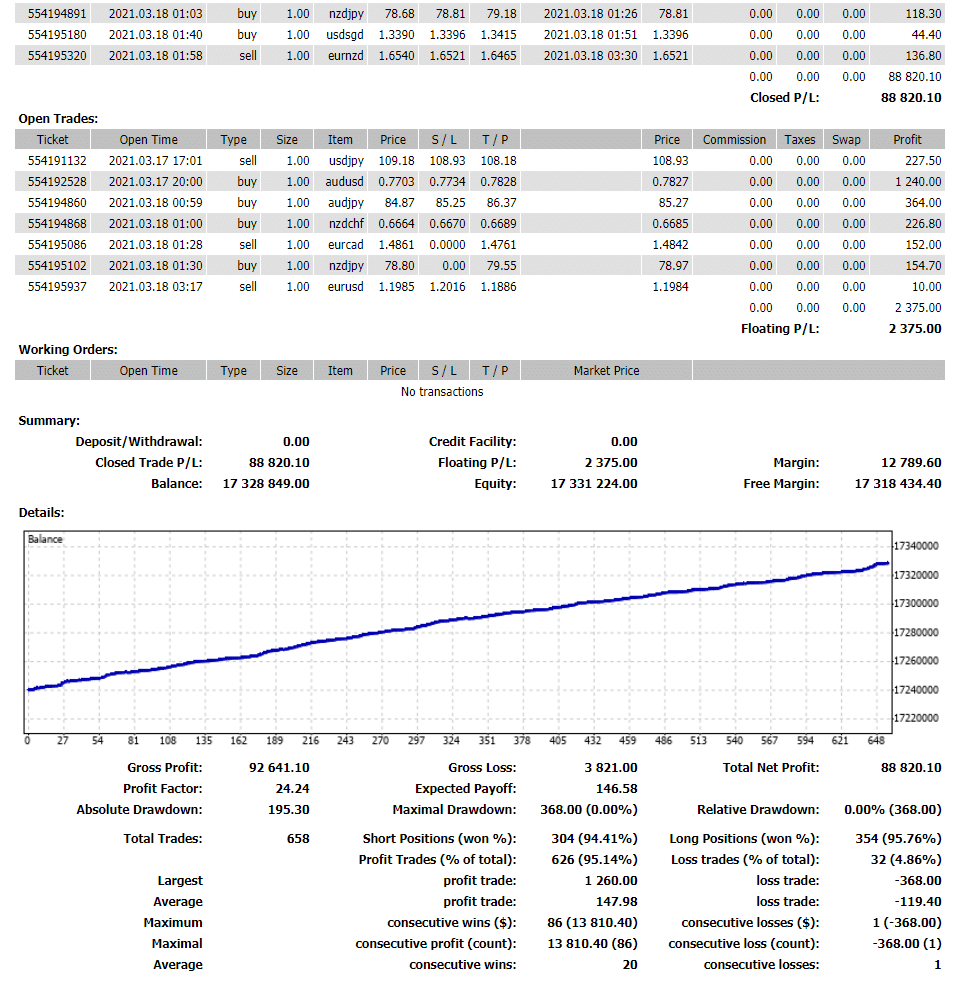 There's a $88,820 profit on the $17,328,849 account. Of course, it's fake. The Profit Factor is 24.24. The maximal drawdown is -$368 only. The robot closed 658 deals with 94% of the win-rate for Shorts and 95% for Longs. The biggest profit is $1260 when the biggest loss is -$368. An average win is 147.98 when an average loss is -$119.40.
People feedback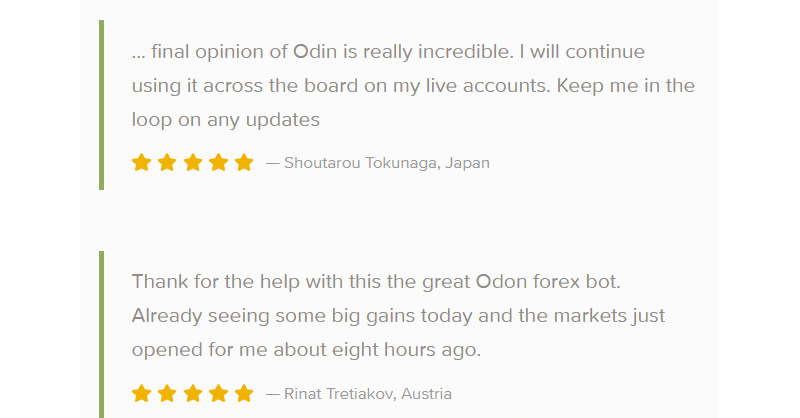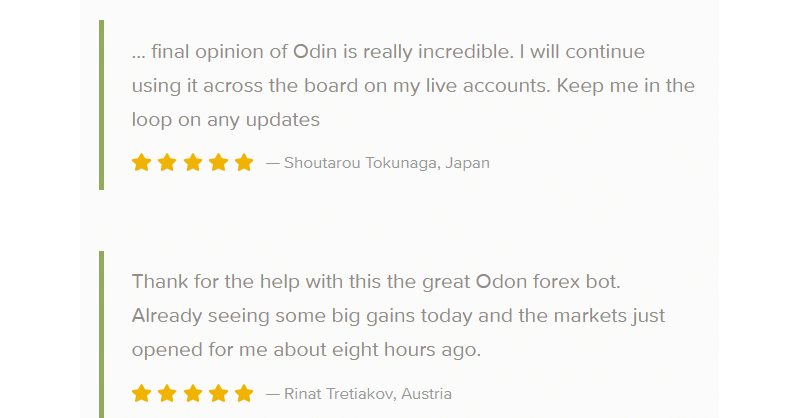 The presentation is featured by ten positive comments.

We have found a page of Forex Robot Trader on Forex Peace Army with 269 testimonials and a 2.241 rate.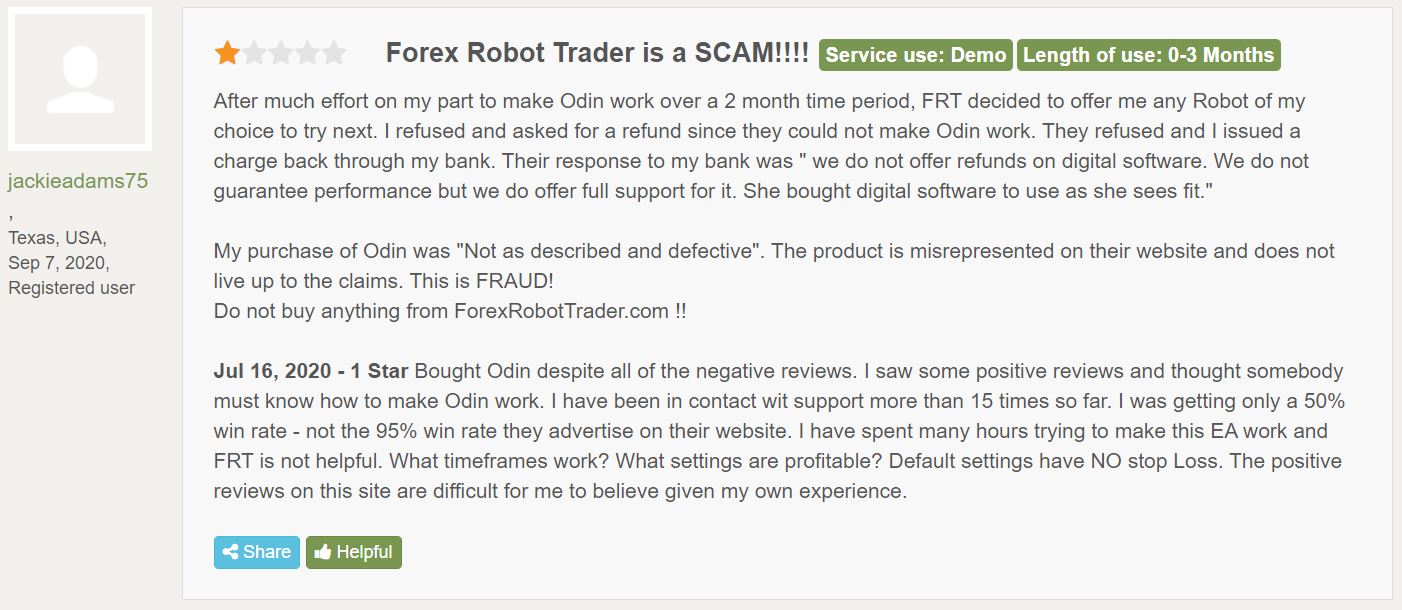 It's the wall of negative feedback for years that proves our words that the system is a scam.
Summing Up
Strategy – score (2/10)
Functionality & Features  – score (2/10)
Trading Results – score (2/10)
Reliability – score (2/10)
Pricing – score (2/10)
Conclusion
Odin Forex Robot is a scam software. The presentation looks like a bad joke. Backtest reports and 3rd-party verified trading results are not revealed. There's no money-back provided for the offer. The customer testimonials showed that no one was profitable using this robot.