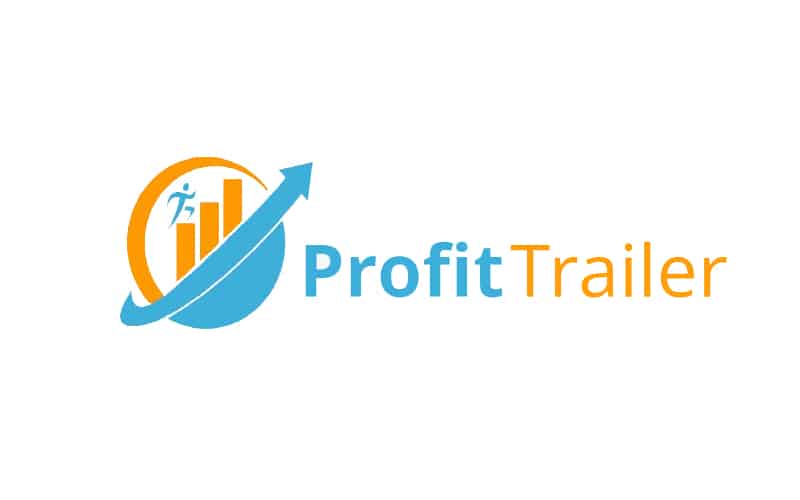 ProfitTrailer supports multiple exchanges like Poloniex, ByBit, Binance, etc., and has more than 40 built-in indicators to develop custom crypto algorithms. The platform claims to offer support for beginners and professionals and has an intuitive dashboard to manage all your trades. This review will investigate the platform's features, pricing, privacy, security measure, benefits, and drawbacks.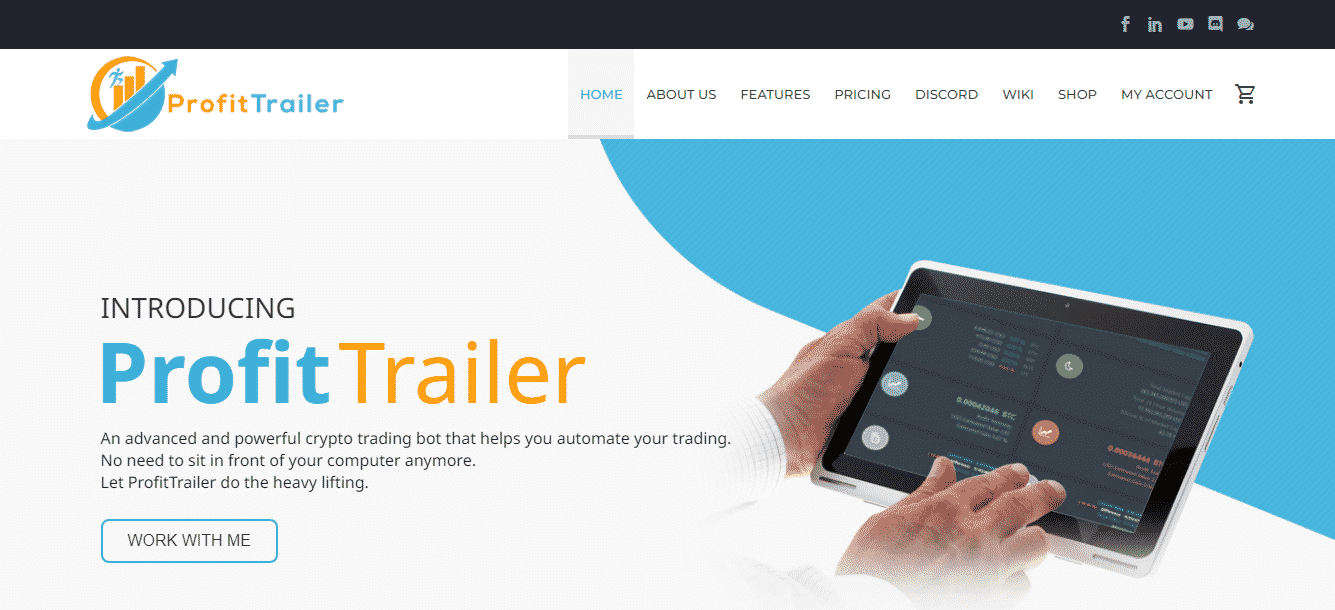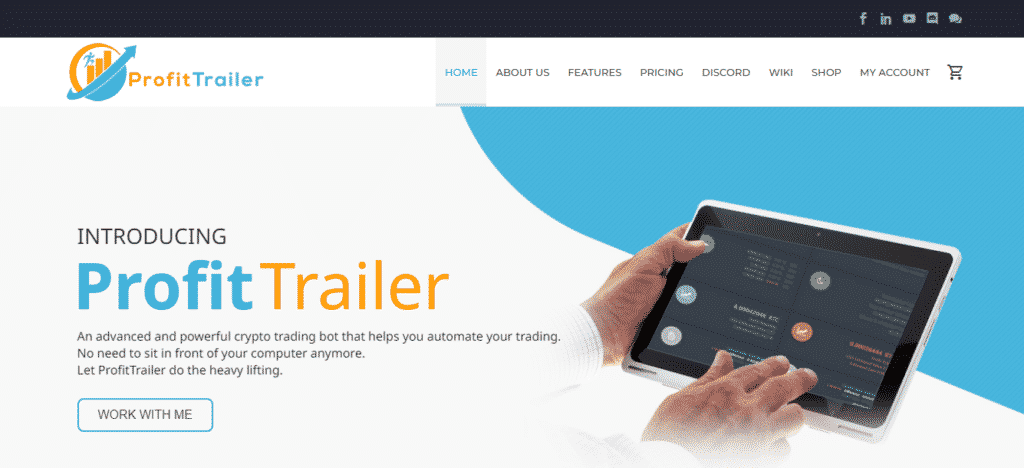 Quick summary
Some of the notable aspects of the ProfitTrailer include:
It can be used on all devices connected to the internet, such as Windows, Linux, and macOS.
The dashboard provides essential trading and bot information.
Traders can configure the bots according to their liking.
Advanced paper trading and signals subscription is available.


ProfitTrailer: pros and cons
The strengths and weaknesses of ProfitTrailer are given in the table below:
| | |
| --- | --- |
| Pros | Cons |
| The platform provides over 40 indicators. | The bot may not be suitable for traders with no coding skills |
| A free version of the ProfitTrailer is available | There are few user reviews on Trustpilot over five years |
| | No live chart customer support |
What is ProfitTrailer?
ProfitTrailer requires traders to have some knowledge about coding to configure their bots according to their needs. The robot is available in different monthly subscriptions and lifetime plans.
| | |
| --- | --- |
| Price: | Free/ 39/49/69 Euros/month, 799/999 Euros (lifetime) |
| Withdrawal fees: | No fees |
| Deposit option: | PayPal, Crypto (BTC, USDT) |
| Supported countries: | N/A |
| Supported exchanges: | Binance, Bittrex, coinbase, Kucoin, Huobi, Bitmex, Bybit, Poloniex, FTX |
| Free trial period: | Yes |
| Multiple currency support: | Yes |
How does it work?
Traders can install the ProfitTrailer software on all devices, including Windows, Linux, macOS, and Rasberry Pi. The bots will search the market 24/7 for better opportunities and create buy/sell orders according to the parameters set by the trader. It can use multiple indicators/strategies at the same time.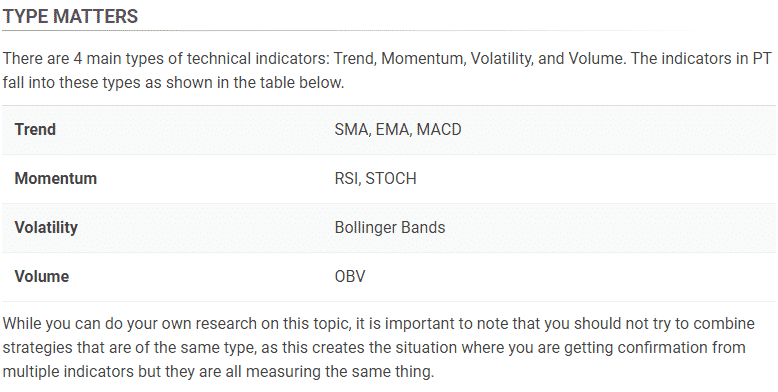 Pricing and fees
Traders can purchase ProfitTrailers for monthly use or lifetime. The monthly plans are available for €30, €49, and €69. The unlimited version of the system is €799 and €999. The platform also offers a free trial version of the bot with a paper trading method. All the packages provide two algorithms, signal subscriptions, stored configurations, and supported exchanges.
Users can purchase the bot through PayPal or crypto, and they offer refunds within two weeks of subscription.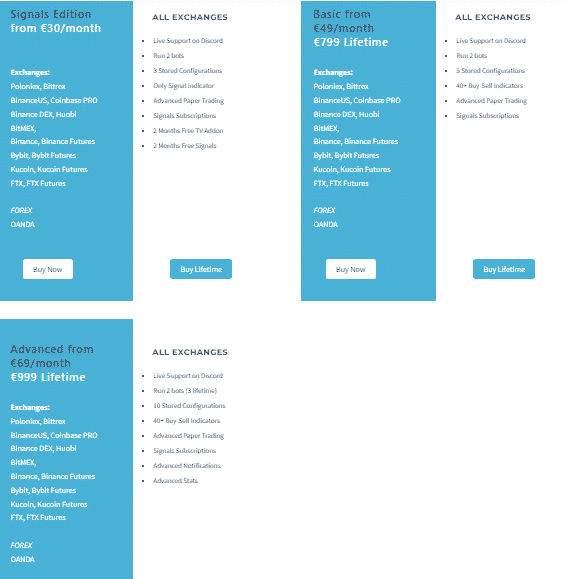 Privacy and security
ProfitTrailer uses API keys to link with compatible exchanges and follows an SSL protocol. The bot employs security techniques, such as Secure Socket Layer (SSL) encryption.
Reliability
ProfitTrailer is a Netherland-based company founded in 2017. There is no information about the employees or developers of the bot. Traders with no trading experience are not recommended to use the system because of its complex settings.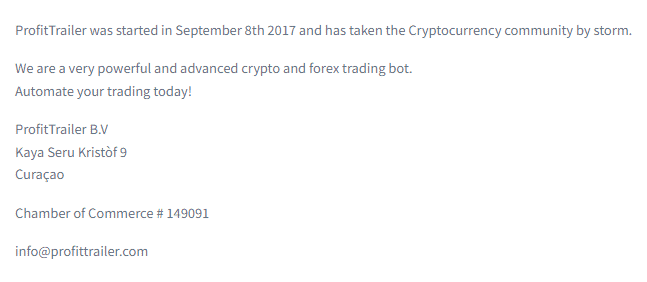 How to start trading using ProfitTrailer?
Traders can get the ProfitTrailer up and running in the following steps:
Download Java 8 and install the ProfitTrailer from the Github
Extract the files and save them in any folder
Double click the Run-ProfitTrailer.cmd file, which will launch the bot
Buy a License key and enter it
Select the exchange and link API keys
Choose the available bot configurations & run the bot
Who is ProfitTrailer suitable for?
ProfitTrailer is ideal for experts as recommended by the bot provider. The bots require some coding skills to configure them, and the complex strategies can confuse newbies. The developer states that the platform may be risky for beginners.
ProfitTrailer support
ProfitTrailer provides 24/5 support on Discord. There is no live chat, contact form, or phone number. Traders have fewer options to get in contact with customer service and get an answer to their questions.
ProfitTrailer community
There are 14 customer reviews on a trusted website like TrustPilot, where one user writes that the experience went from great to terrible. They have left the platform and do not decide to return back.

ProfitTrailer review verdict
After evaluating all the aspects and trading approaches of the bot, we found that it supports a few cryptocurrency exchanges, i.e., Binance, Coinbase PRO, Binance DEX, Huobi, BitMEX, Binance, Bybit, Kucoin, and FTX. There are no live stats available and it supports dollar cost averaging strategies, which can cause a high drawdown when the markets move in one direction with momentum. The pricing plans are expensive, and the customer support is only available 24/5 on Discord.
User Interface: 60/100%
Ease: 70/100%
Price: 40/100%
Features: 60/100%
Support: 50/100%