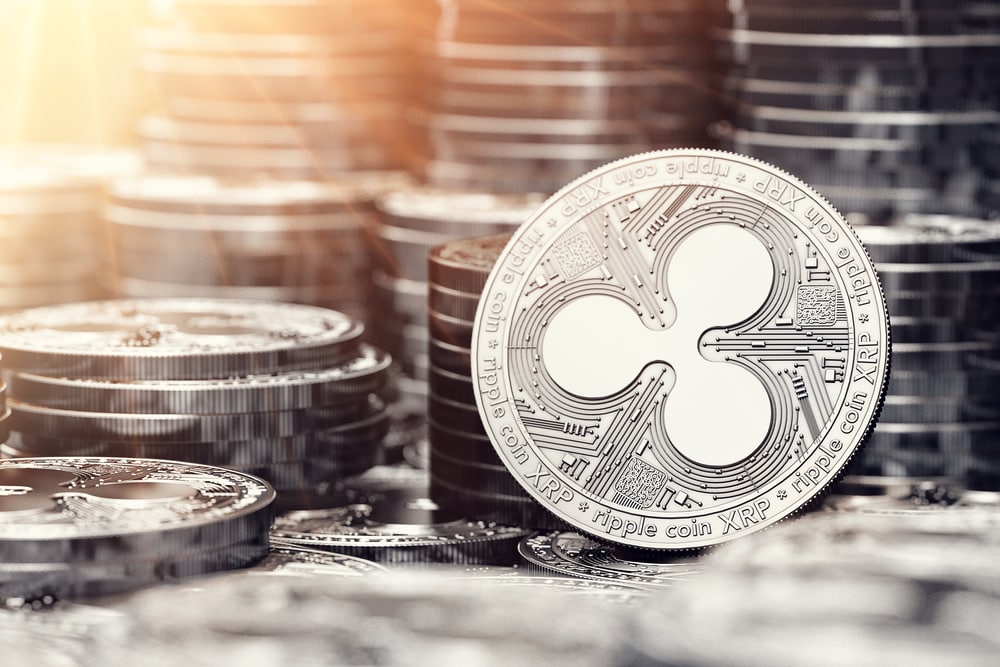 Disclaimer: Although we think digital assets are great for trading and investing, we do not suggest any particular decisions to our reader, who is fully responsible for their financial investments.
What is Ripple XRP coin?
Ripple is a blockchain-powered money transfer network for international payments. Released in 2012, it operates as a payment settlement asset exchange and remittance system.
While it operates as the SWIFT system for international money transfer, it is decentralized. Consequently, it operates as an open-source, peer-to-peer decentralized platform that allows seamless money transfer without any intermediary. As a global payment network, it is used by major banks and financial services to accelerate cross-border transactions.
Ripple serves as a trusted agent between two parties in transactions, averting the need to rely on intermediaries as with centralized systems. The network can facilitate the exchange of various fiat currencies, cryptocurrencies, and even commodities. Therefore, it can be envisioned as an alternative to the Swift system but with reduced transaction costs.
XRP is the native token that powers the Ripple network. The cryptocurrency facilitates transactions in the network. It allows users to exchange cryptocurrencies for other currencies as well as financial transactions on the network.
Unlike other cryptocurrencies, XRP was pre-mined at inception; therefore, it cannot be mined. At inception, the XRP blockchain created 100 billion XRP coins. While Ripple owns 6% of the pre-mined XRP coins, another 48% are held in reserve and periodically released into the market through sales. Currently, there are about 48 million XRP coins in circulation with a market cap of about $38 billion.
Should I buy Ripple coin today?
Ripple coin has shed more than 40% in market value from its peak levels registered last year. The deep pullback has coincided with the overall cryptocurrency market coming under pressure amid a risk-off mood in the capital market.
Nevertheless, the XRP coin has turned bullish in recent days, characterized by technical indicators affirming a buildup in buying pressure. XRP has started edging higher after finding support above the $0.6966 a coin level.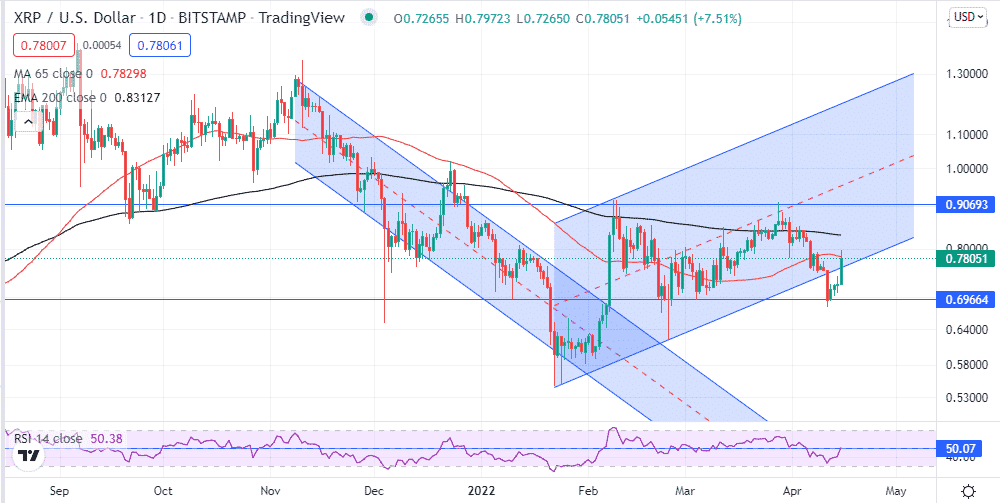 With the Relative Strength Index signaling a build up in buying pressure, now may be the best time to buy Ripple as it appears to be trading at a discount. As Ripple Labs, the organization behind the XRP coin closes in on a major win against the Securities and Exchange Commission, the coin looks set to appreciate.
XRP is an attractive long term play going by its increased use in the global financial system. The fact that major banks and financial services are using its network, RippleNet, to facilitate cross-border transactions affirms strong demand for XRP coins, which should significantly appreciate their price.
What is Ripple XRP price prediction for a year?
XRP has taken a significant beating over the past few months. Nevertheless, it has started rising amid a buildup in buying pressure supported by solid underlying fundamentals. Analysts are optimistic about the coin edging higher, with estimates at Digitalcoinprice.com signaling the coin could average $1.03 a coin this year and clock highs of $1.08 a coin before year-end, representing a 38% plus gain from current levels.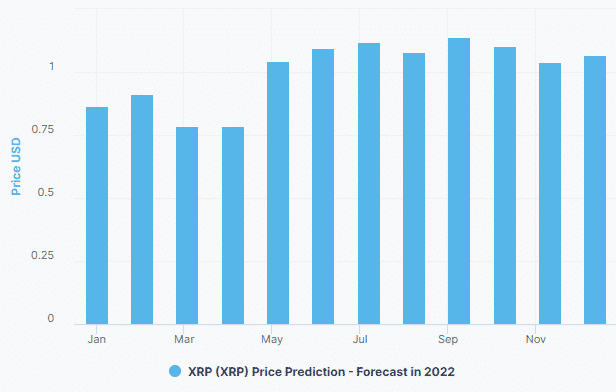 Analysts at Walletinvestor.com, on the other hand, are optimistic of XRP rising to highs of $1.166 a coin before year-end.
What is XRP price prediction for 2025?
The prospect of the XRP coin doubling in value over the next three years is high. The fact that cryptocurrencies can be extremely volatile means the coin could rise to highs of $1.71 a coin by 2025, according to estimates at Digitalcoinprice.com. In addition, the coin is expected to average $1.55 a coin in 2025.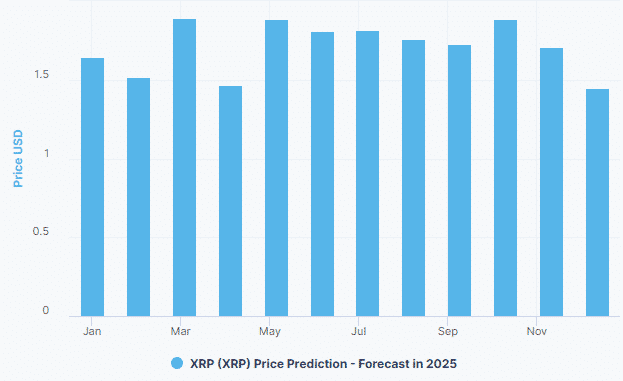 The massive price gain is based on the growing expectation of increased use of the Ripple network in facilitating international payments in the mainstream financial system. The broader cryptocurrency industry bouncing off after a steep sell-off in recent months is another factor that should offer support to significant price gains in the near term.
What is Ripple XRP price prediction for 2030?
Ripple could rally to more than $3 a coin by 2030. The rate at which its RippleNet network is being used in enabling low-cost real-time international payments is one factor expected to strengthen demand for the native token.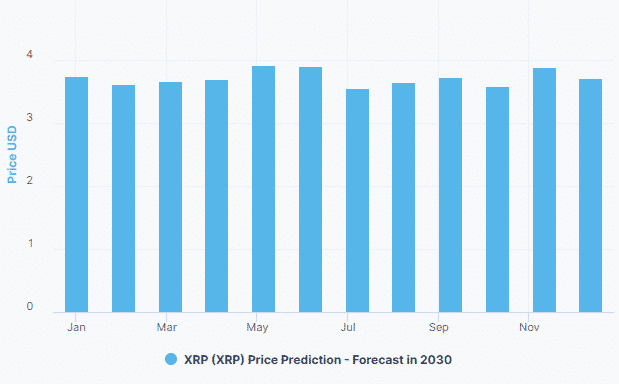 Consequently, analysts at Digitalcoinprice.com expect the coin to appreciate to $3.72 a coin by 2030, representing a 350% plus price gain over the next eight years. The fact that cryptocurrencies can post triple-digit percentage gains in months means XRP could achieve the $3 a coin milestone much earlier.
Ripple XRP FAQ
Will XRP coin appreciate in a year?
Yes. Chances are high XRP will appreciate over the next year as the coin has started bottoming out, supported by improving fundamentals.
How much will Ripple be worth in 5 years?
Ripple could be worth more than $2 a coin over the next five years, going by the rate its network is being used to accelerate international payments.
Where do I buy Ripple token?
Ripple Coin can be bought in major centralized exchanges, including Binance, KuCoin Huobi Global, and Kraken.