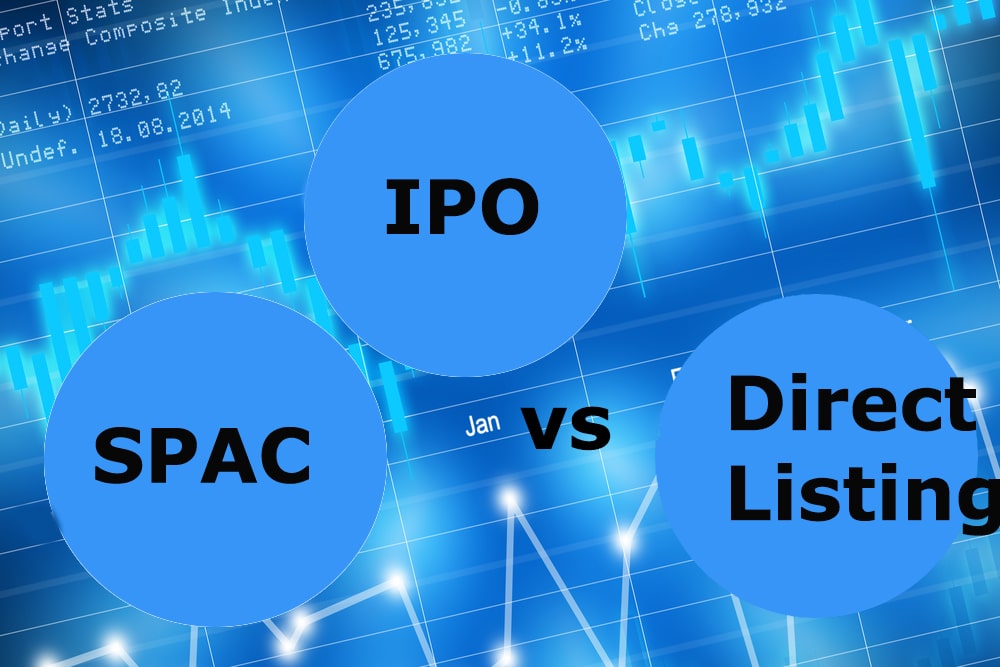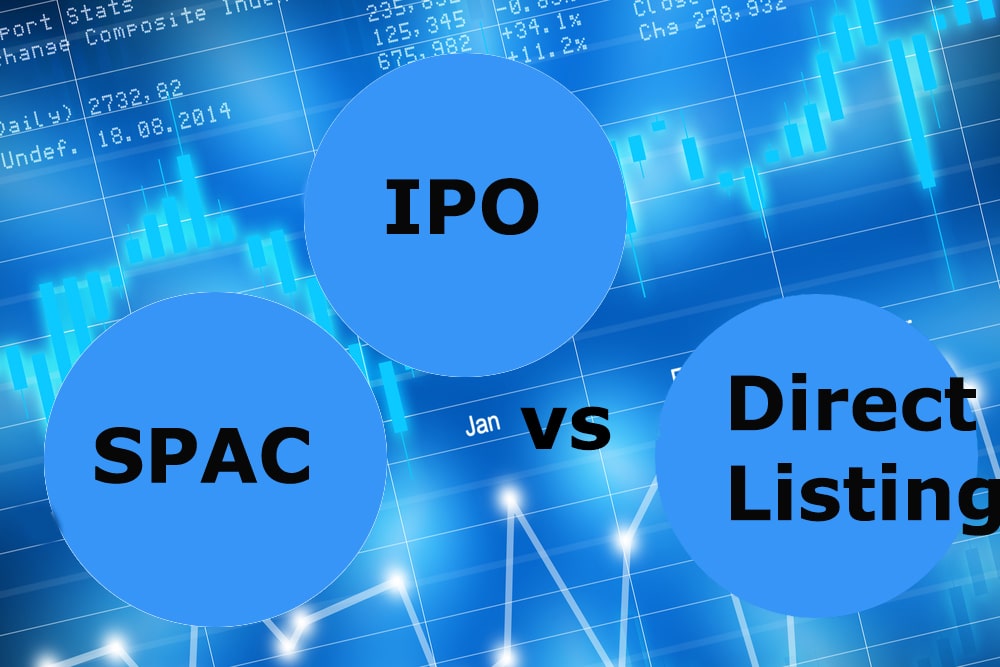 The number of American companies going public in the past few months has been rising. Some of the most notable companies that have been listed recently are Opendoor, Qualtrics, and Affirm, among others. In this article, we will compare the three approaches that companies use when going public, including SPACs, IPOs, and direct listing.
Why companies go public
Wall Street is the engine that powers the United States, and the desire for most entrepreneurs is to have their companies be listed in the New York Stock Exchange (NYSE) or Nasdaq. Indeed, most companies you love and use are all listed in either of the two. For example, Microsoft and Apple have become $2 trillion companies simply because their shares are publicly traded. So, why do companies go public?
There are three main reasons why companies become publicly traded. First, they do it to raise money to fund their operations. The alternative to selling a stake is to issue debt, which tends to be highly expensive. Further, a public company can raise money easily in times of crisis by issuing more shares.
Second, companies go public as an exit strategy for their original investors. Ideally, most companies are first funded by venture capitalists in the private markets. Since it's highly difficult to sell their stakes in these markets, most of them advocate for public listings, which helps them sell their shares easily.
Finally, most companies go public for prestige and for marketing purposes. Publicly-traded companies generate tons of free press on a daily basis. Also, they tend to be more trusted than unknown private firms.
What is an IPO?
For decades the most popular method of going public has been through an initial public offering (IPO). This is a process in which a company sells its shares to investors. It is a long process that involves multiple actors like lawyers and investment bankers who act as advisors and underwriters.
The company also needs to conduct what is known as a roadshow, which is the process of marketing itself to potential institutional investors like Blackstone and Vanguard. Demand from these investors will determine the success of a company on its first day of listing.
Many companies listed in the two main exchanges have used the IPO route. The most notable ones are Microsoft, Facebook, Uber, and PayPal that raised billions of dollars in their IPOs. Indeed, IPOs are the most popular routes outside the United States.
Still, many companies recently are opting for alternative methods of going public for two main reasons. First, the IPO process is usually highly expensive because of the many stakeholders involved. Banks like Goldman Sachs and Morgan Stanley don't charge pennies for their work. Second, the IPO process is usually relatively long. Indeed, a company can take several months to complete the process.
However, investors tend to value IPOs because of the significant information that companies publish. For example, a company using an IPO needs to publish a lengthy document known as the S1. It explains what the company is and how it will use the funds. It also highlights all the relevant information about its business.
What is an SPAC?
Special Purpose Acquisition Companies (SPAC) is a relatively popular method for companies to go public. In 2020 alone, SPACs raised more than $73 billion from investors. And in the first two months of 2021, companies raised more than $83 billion. Indeed, many companies now prefer using the SPAC route instead of the lengthy IPO process. Some of the most popular companies that have gone public through SPACs are Virgin Galactic, QuantumScape, DraftKings, and Canoo, among others.
A SPAC process starts when a sponsor, who is often a well-known figure in finance, goes to the public market and raises money through an IPO. Since a SPAC is a blank-check company, they don't have to go through the lengthy process that operational companies go through. Indeed, a SPAC IPO can take less than a month to complete.
With the money raised during the SPAC, the company starts the search for a high-quality company to merge with. After the merger, the original name of the SPAC is changed to reflect the original name. For example, before its merger with Virgin Galactic, the SPAC's name was Social Capital Hedosophia.
Many companies are preferring to use the SPAC route for several reasons. First, unlike in the IPO, the firm does not need to offer lengthy disclosures since it is just being acquired. Second, the process is relatively cheap since the role of investment bankers is limited. Finally, it takes less time for a company to go public through an SPAC.
However, SPACs tend to be relatively risky investments for shareholders because of the limited disclosures.
Direct listing
In addition to SPACs and IPOs, another method that companies use to go public is known as a direct listing. It is a process in which the existing shareholders of a company decide to sell some of their holdings to investors in the market. In other words, the firm sells existing shares, and it does not offer new ones. A direct listing is also known as DPO.
Companies using this route prefer it for a number of reasons. First, it does not need underwriters and bankers since it is a relatively direct process. Investment bankers are usually needed to just offer advice. Second, it is also a faster process, unlike the standard IPO. Most importantly, there is no lockup period, which is mandatory during an IPO. This is a period in which existing shareholders cannot sell their shares.
Some of the popular companies that have used this route to going public are Asana, Spotify, and Palantir Technologies.
Summary
IPOs, direct listing, and SPACs are the most popular methods in which companies go public today. As seen, each of these methods has its own advantages and disadvantages. For investors, the most recommended option is to buy companies that have used the IPO or DPO because of the vast disclosure that they have. This information will help you know more about the firm you are buying.